Could there be a better way to celebrate Christmas than a comic born in the mythos of Demonic Possession? I submit to you that there is not. Get to your local comic shop (I mean, probably not Christmas day; grab it on digital to tide you over) and pick up issue #43 of OUTCAST by KIRKMAN & AZACETA. We are in the home stretch here and we offer no promises for how it turns out.
Merry Christmas, happy holidays, etc! Make it a great one!
---
OUTCAST BY KIRKMAN & AZACETA #43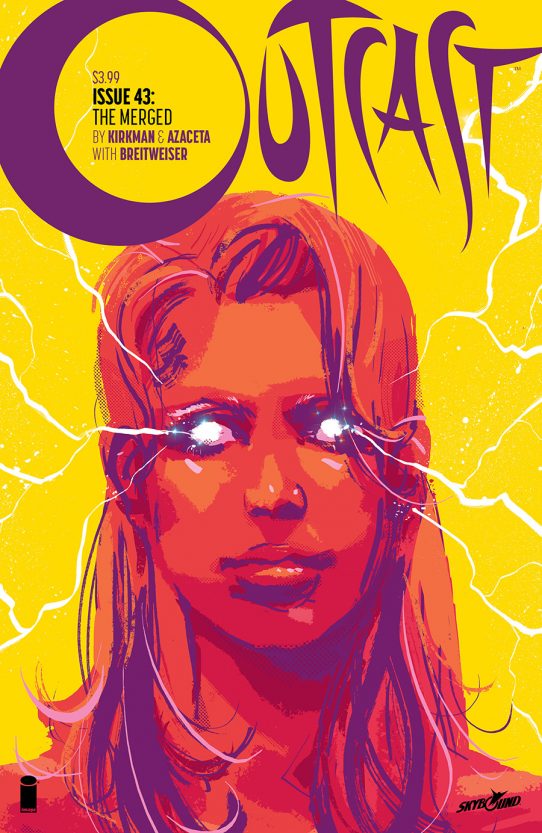 STORY: ROBERT KIRKMAN
ART | COVER: PAUL AZACETA & ELIZABETH BREITWEISER
DECEMBER 25 | 32 PAGES/ FULL COLOR | MATURE | $3.99
FINAL STORY ARC
The beginning of the end is upon us. Allison has been possessed… but it's unlike any possession we've seen before. How will this effect Kyle's mission to save the world now that the great merge has begun?