New week, new comic! This week, we're getting a new issue of OBLIVION SONG. I won't say much but this issue is awesome. And am I alone in really enjoying the spatial relationship between Oblivion and Earth as they plan this rescue mission? So fun to think about.
See you at the comic shop!
---
OBLIVION SONG BY KIRKMAN & DE FELICI #23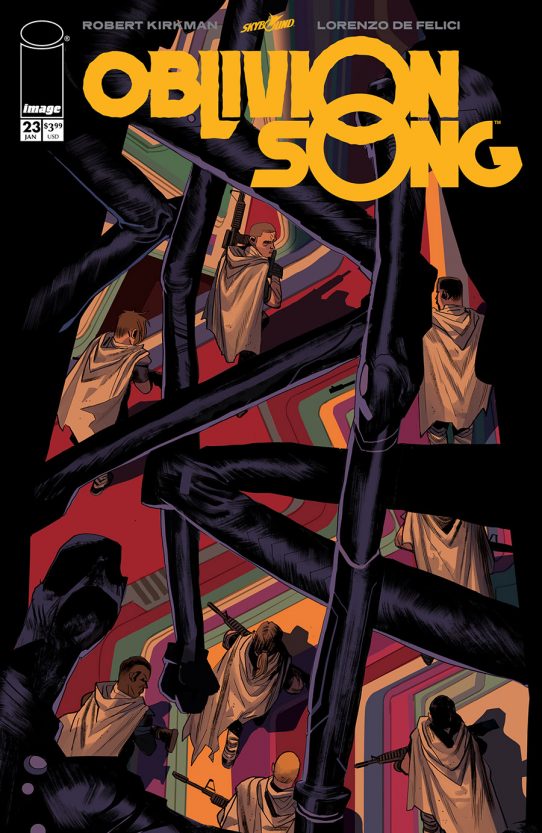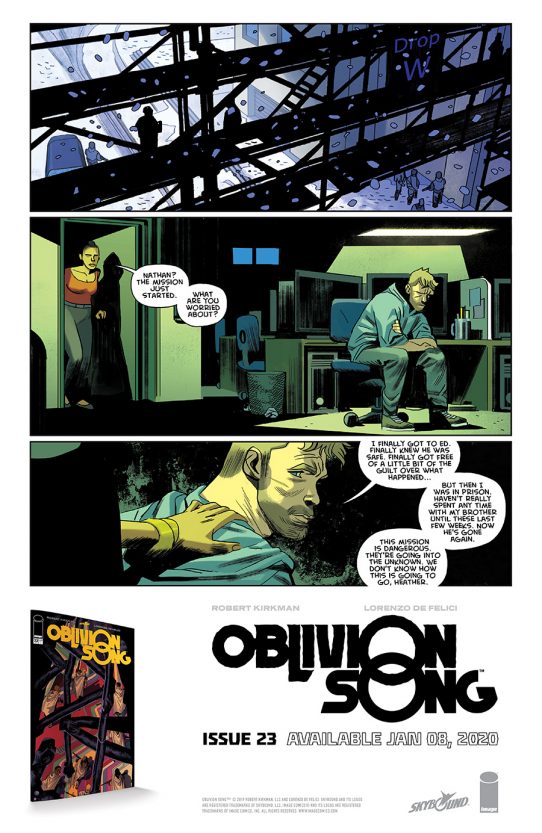 STORY: ROBERT KIRKMAN
ART: LORENZO DE FELICI & ANNALISA LEONI
COVER: LORENZO DE FELICI
JANUARY 8 | 28 PAGES | FULL COLOR | TEEN+ | $3.99
Marcos and Ed lead a rescue mission deep in the heart of Oblivion! Will they succeed–or will the Faceless Men be taking more prisoners?! Buckle up for an all-out, action-packed issue!