Hope everyone here in the states had a great Thanksgiving and elsewhere, well, a great last week. We're back up to full speed and it's almost New Comic Book Day! We've got a brand new issue of MANIFEST DESTINY (the 39th) and I am REALLY starting to hate this Maldonado guy. No one comes between my boys! We've also got the amazing, guns blazing, BIRTHRIGHT Volume 8! Keep scrolling for the MANIFEST preview and we'll see you at the comic shop!
---
MANIFEST DESTINY #39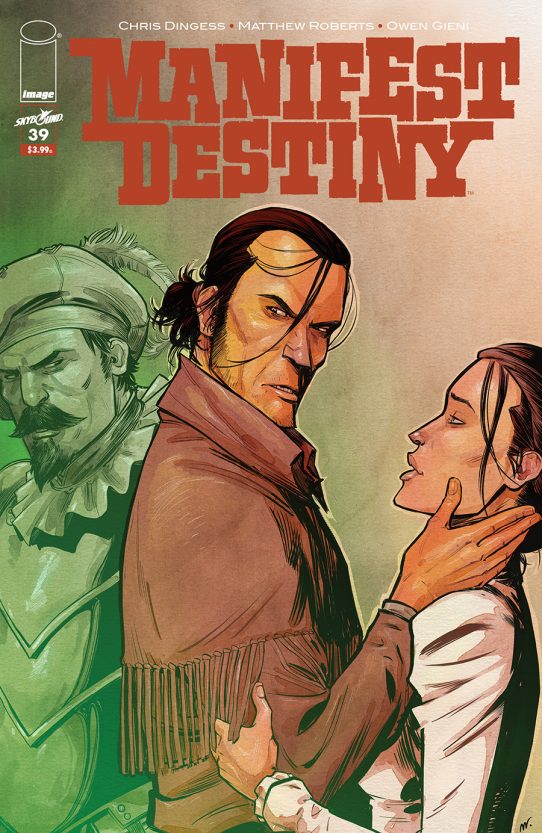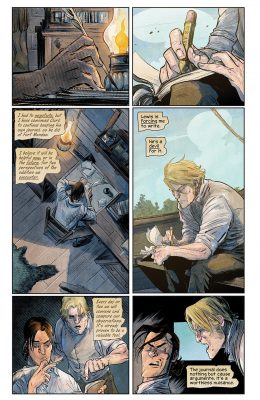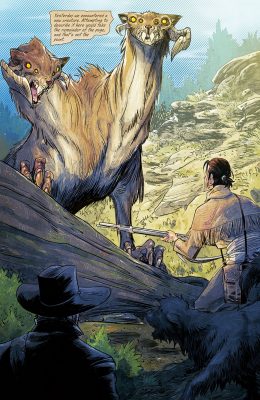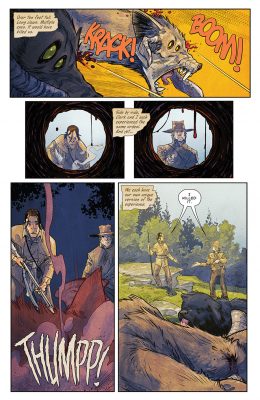 STORY: CHRIS DINGESS
ART/COVER: MATT ROBERTS & OWN GIENI
DECEMBER 4 | 32 PAGES | FULL COLOR | MATURE | $3.99
The ghostly Maldonado plays Lewis and Clark against each other. They may have begun this adventure together, but only one is fated to make the return trip alive.
---
BIRTHRIGHT VOL. 8 TRADE PAPERBACK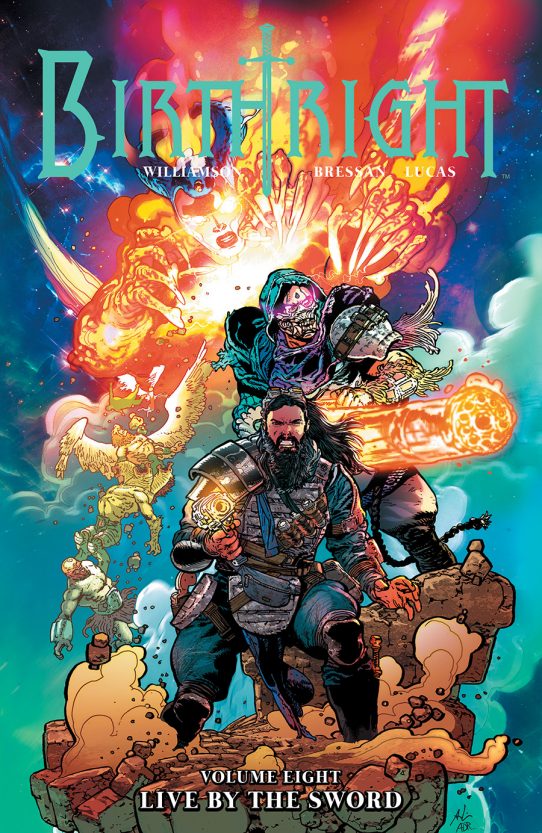 STORY: JOSHUA WILLIAMSON
ART/COVER: ANDREI BRESSAN & ADRIANO LUAS
DECEMBER 4 | 112 PAGES | FULL COLOR | TEEN+ | $14.99
July 1st, 1946: Two park rangers made first contact with a magical creature. Now Mikey Rhodes must uncover the secret history of magic on Earth if he is to save it from certain doom.
Collects BIRTHRIGHT #36-40.
FANTASY
---