From the super team of James Asmus, Joe Keatinge, Chris Sebela, Joe Infurnari, and Jordan Boyd, this week's release is the EVOLUTION Volume 3 trade paperback! For a book that started at like, a level 8 of body horror, this volume takes it off the scales. It's gripping, disgusting, and fantastic. Can humanity survive EVOLUTION?
EVOLUTION VOL. 3 TPB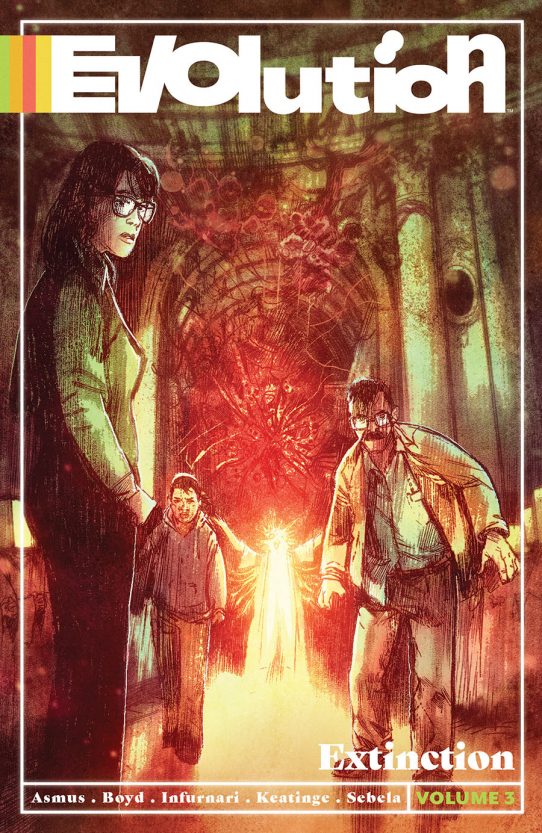 STORY: JAMES ASMUS, JOE KEATINGE & CHRIS SEBELA
ART/COVER: JOE INFURNARI & JORDAN BOYD
OCTOBER 23 | 128 PAGES | FULL COLOR | MATURE | $16.99
Humanity has been rapidly evolving, and Sister Hannah, Abe and Rochelle are the only ones putting together the pieces. But is it a mad conspiracy engineered by deviants, or nature's ultimate revenge on mankind? The answer revealed here!
Collects EVOLUTION #13-18.
HORROR
---