Welcome to another week of new comics! If you're not reading DIE!DIE!DIE!, I only have one question for you: WHY?WHY?WHY? (groan, I know, I know). If you want to read a comic that feels like Negan wrote it, this is the one. It's insane action, hilarious dialog, hidden jokes, over-the-top plots, it's great. Get caught up if you're not, issue #12 hits this week!
We also have BIRTHRIGHT Vol 9 out this week. This volume is HUGE, story-wise. Pick this up and get ready for the next epic arc!
Get to the comic shop and stay safe out there!
---
DIE!DIE!DIE! #12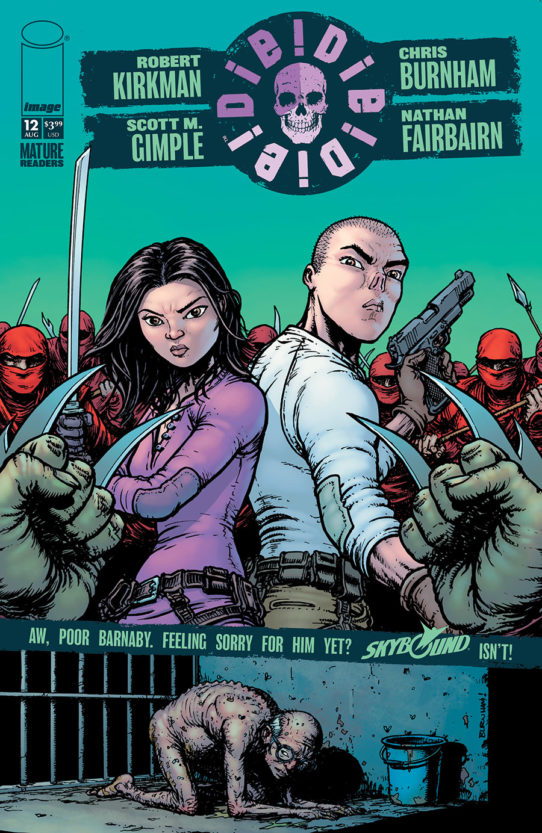 STORY: ROBERT KIRKMAN & SCOTT M. GIMPLE
ART/COVER: CHRIS BURNHAM & NATHAN FAIRBAIRN
AUGUST 19 | 28 PAGES | FULL COLOR | MATURE | $3.99
When Jennifer came of age, she was given the Legacy Blade, an ancient weapon of power and told her very life depended on keeping it safe. She temporarily failed, now will she pay the price? Join us for a tail that could only be called DIE! Plus: Barnaby's life just… keeps… getting… worse.
---
BIRTHRIGHT VOL. 9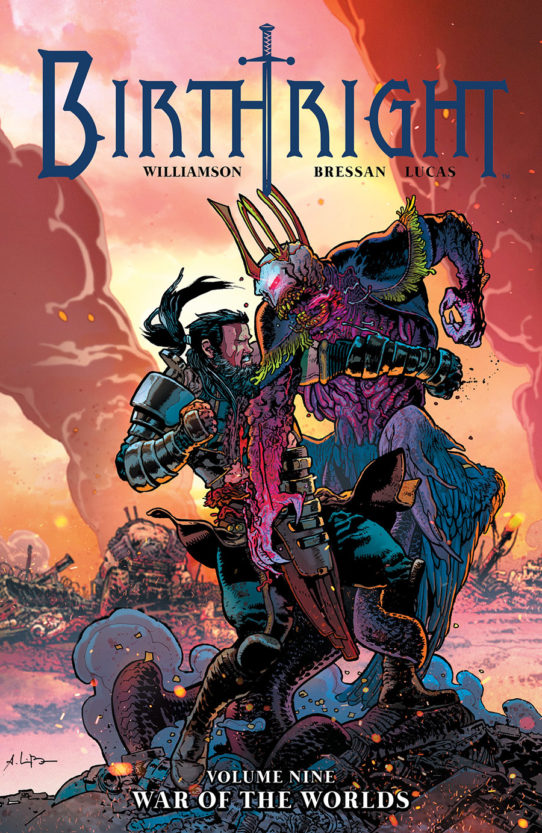 STORY: JOSHUA WILLIAMSON
ART/COVER: ANDREI BRESSAN & ADRIANO LUCAS
AUGUST 19 | 112 PAGES | FULL COLOR | TEEN+ | $14.99
Mikey Rhodes was just another missing child…until he rejoined his family. No longer a boy, he'd grown into a mighty warrior who'd freed Terrenos from an evil wizard during his lost years. But that's only half the story…
In this volume, Lore has arrived, and the war for Earth begins!
Collects BIRTHRIGHT #41-45.
FANTASY