Just one release this week but it's a real corker as the kids say*! DEAD BODY ROAD Volume 2 is here! Justin Jordan has an ability to write comics that feel just like a movie—the dialog, the action, the pacing—it's really great, fun stuff. And Benjamin Tiesma and Mat Lopes are on art duties and they just kill it. If you're into gritty revenge tales, pick this book up! You don't need to have read DBR Volume 1, as it's a new story, but READ THAT ONE TOO!



*Kids don't say that do they?
---
DEAD BODY ROAD VOL. 2: BAD BLOOD TRADE PAPERBACK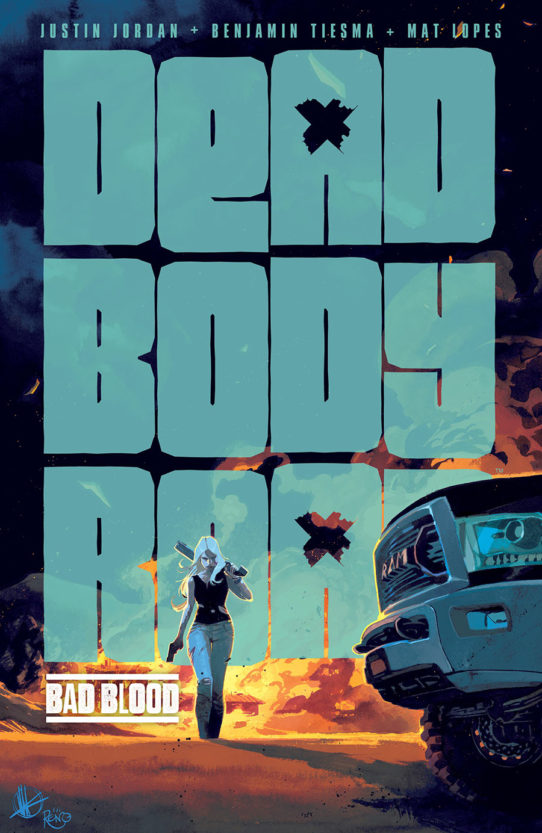 STORY: JUSTIN JORDAN
ART: BENJAMIN TIESMA & MAT LOPES
COVER: MATTEO SCALERA & MORENO DINISIO
JANUARY 27 | 128 PAGES | FULL COLOR | MATURE | $16.99
Bree Hale has left a lot behind in her life. Crime. The military. But she can't leave behind her own family, and when the local crime boss puts a hit out on her brother, there's nothing she won't do to save him. Absolutely nothing.
Skybound's pulse-pounding action-crime series returns, with writer Justin Jordan (REAVER, The Strange Talent of Luthor Strode) and artist Benjamin Tiesma delivering an explosive tale of revenge like you've never seen before!
Collects DEAD BODY ROAD: BAD BLOOD #1-6.
CRIME, ACTION