Happy NBA All Star Weekend! Since we're big sports fans (and casual Walking Dead fans) we decided to throw some stuff at the wall create a fun post that FINALLY combined the two! Partially based on your suggestions we made a comparison list. See if YOU agree below:
---
LeBron James/Rick Grimes
Rick and LeBron are both proven leaders who command the room and have indisputably been the most valuable member of their groups. Both men possess the unique ability to make others around them better (Carl Grimes/Kyrie Irving) and invoke fear in their enemies. Plus, they can both side-eye the hell out of anyone.
---
Kevin Durant/Dwight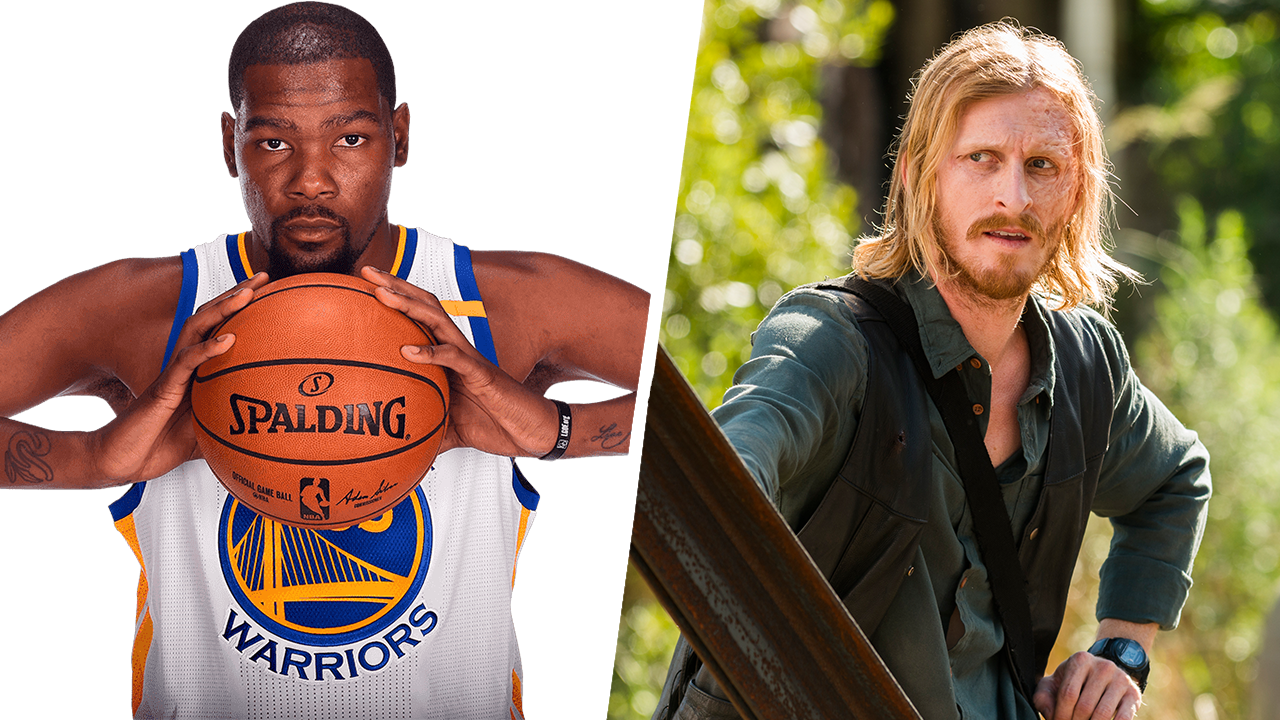 @TheWalkingDead Dwight is Kevin Durant because both are traitors

— 49ersDraft/offseason (@SWBF_) February 17, 2017
OK, we're not going to go as far as calling him a traitor, because he's a grown man who was a free agent who can do whatever he wants. BUT, there are some parallels. Like Dwight, Kevin Durant's a decent guy who realized he wasn't going to survive without surrounding himself with a strong group (can you blame him)? So hence, KD = Dwight minus the facial scar. Though, if he's anything like comic Dwight then OKC fans might have some reason for hope.
---
Isaiah Thomas/Carl Grimes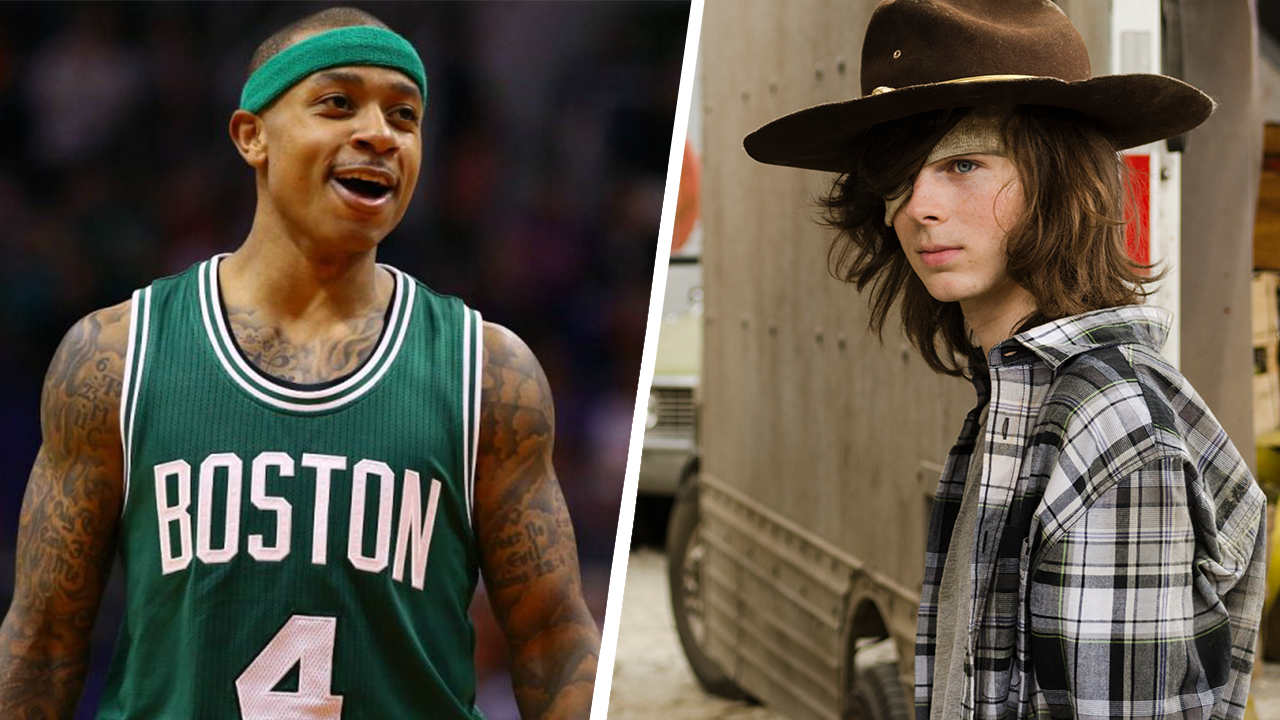 Isaiah has been counted out nearly his whole life. Despite being the shortest kid on the court, Thomas silenced the doubters by perfecting his craft and now averages nearly 30 points a game. We see a lot of similarities in Carl, who had to overcome insane adversity to survive in a world that didn't cater to him. Their scrappiness, resilience, and chip on the shoulder mentality makes them a perfect match.
---
Steph Curry/Comic Andrea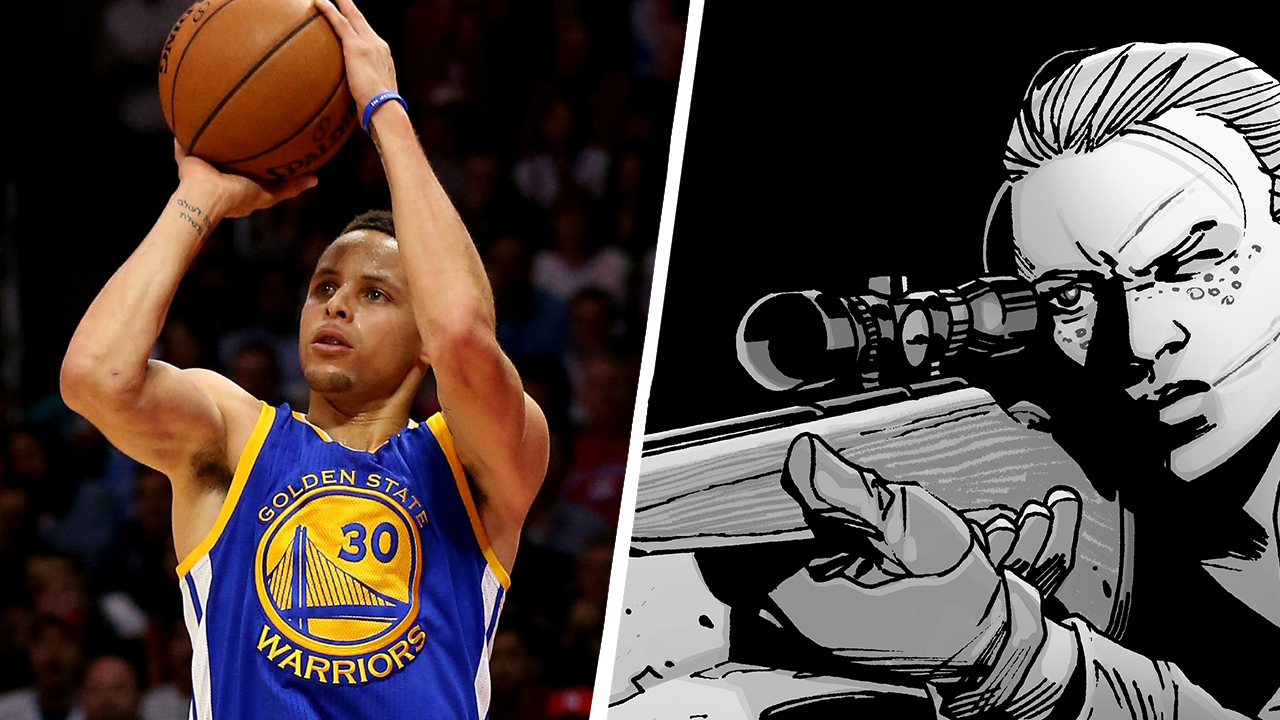 @TheWalkingDead Steph Curry = comics version of Andrea (long range sharpshooter)

— Matt Barbour (@matt_barbour) February 17, 2017
CALM DOWN and hear us out, Warriors fans. We're not calling Steph a woman, we're just drawing parallels because of Steph's pinpoint accurate sharp-shooting skills. If you're not a comic nerd like us (you should be), Andrea's (mostly) still alive in the comics and is the best sniper around. She's clutch when it matters and can hit targets from what seems like miles away.
---
Kawhi Leonard/Daryl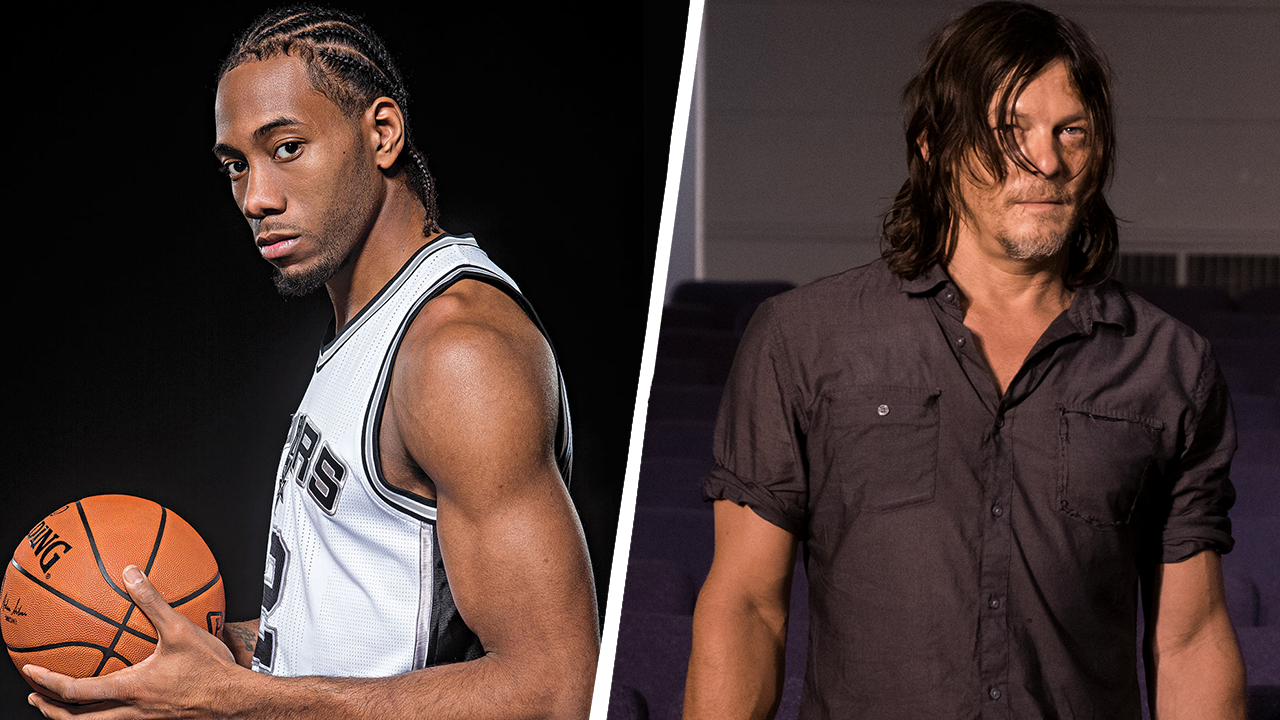 @TheWalkingDead Kawhi Leornard is Daryl. quiet, effective, and does everything

— Ben Wilkinson (@BenWilk18) February 17, 2017
We love this angle. Daryl and Kawhi (who's arguably the most underrated player in the NBA) are both silent killers. They put their head down, focus on their shooting skills, and will enact their revenge at will. Don't sleep on either of them.
---
Dirk Nowitzki/Carol Peletier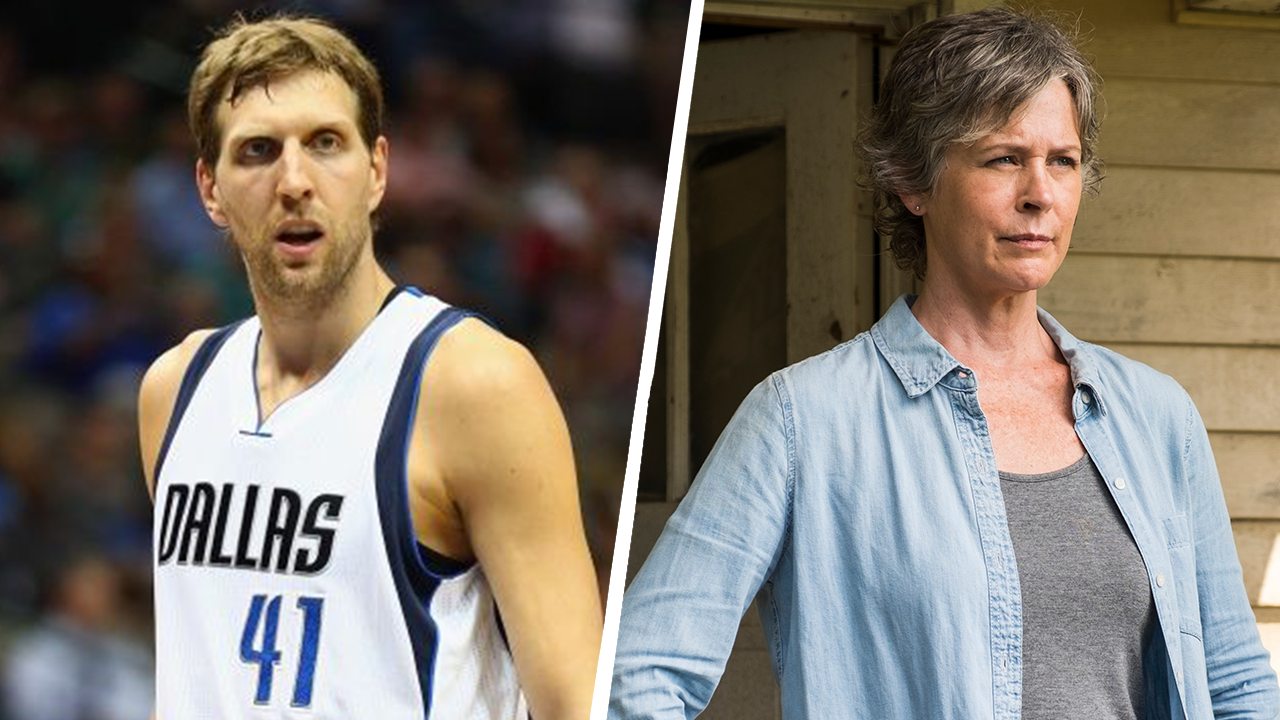 Dirk and Carol are both strong leaders who have have been through the ringer and seen some shit. They revel in undermining Father Time and can still hold court despite how feeble others may view them.
---
Boogie Cousins/Judith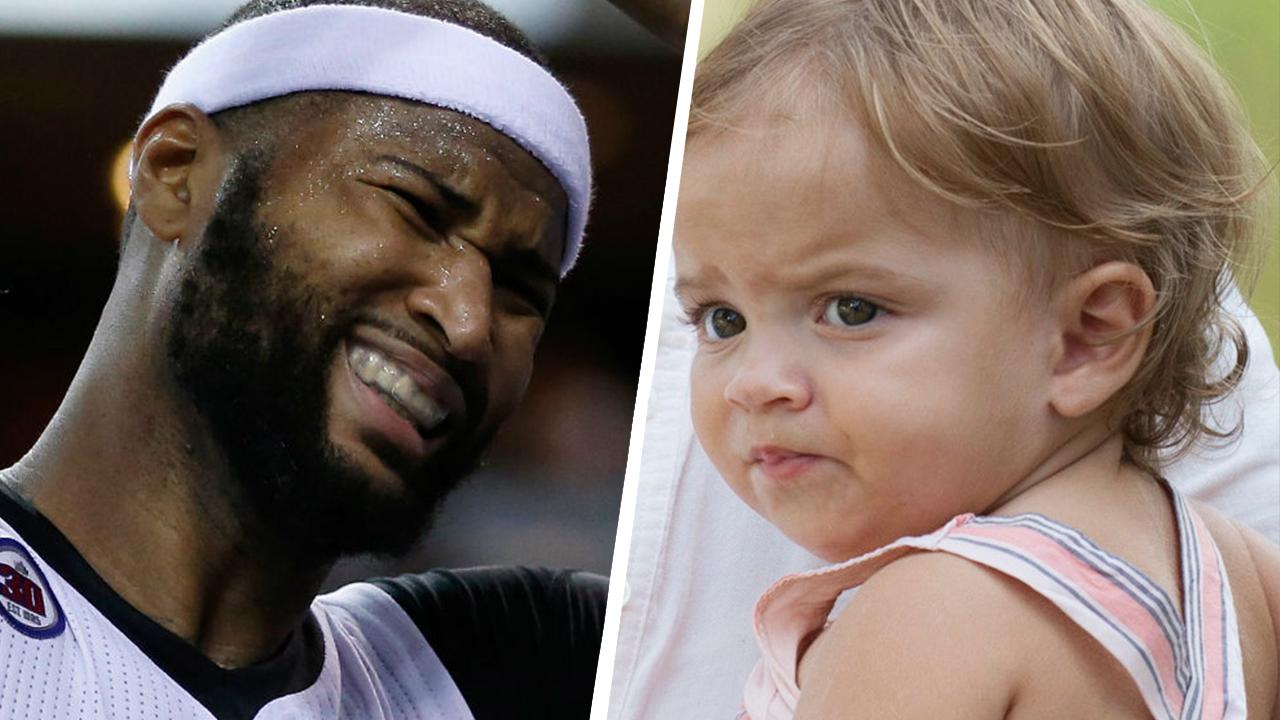 We know, it's mean-spirited to pile on to the guy who's on a team where Darren Collison is the third best player, but we had to. Boogie LOVES complaining and retaliating. Also, we realize Bron, CP3, and Blake could just as easily be in this window, too. Also, for reference:
---
Draymond Green/Jesus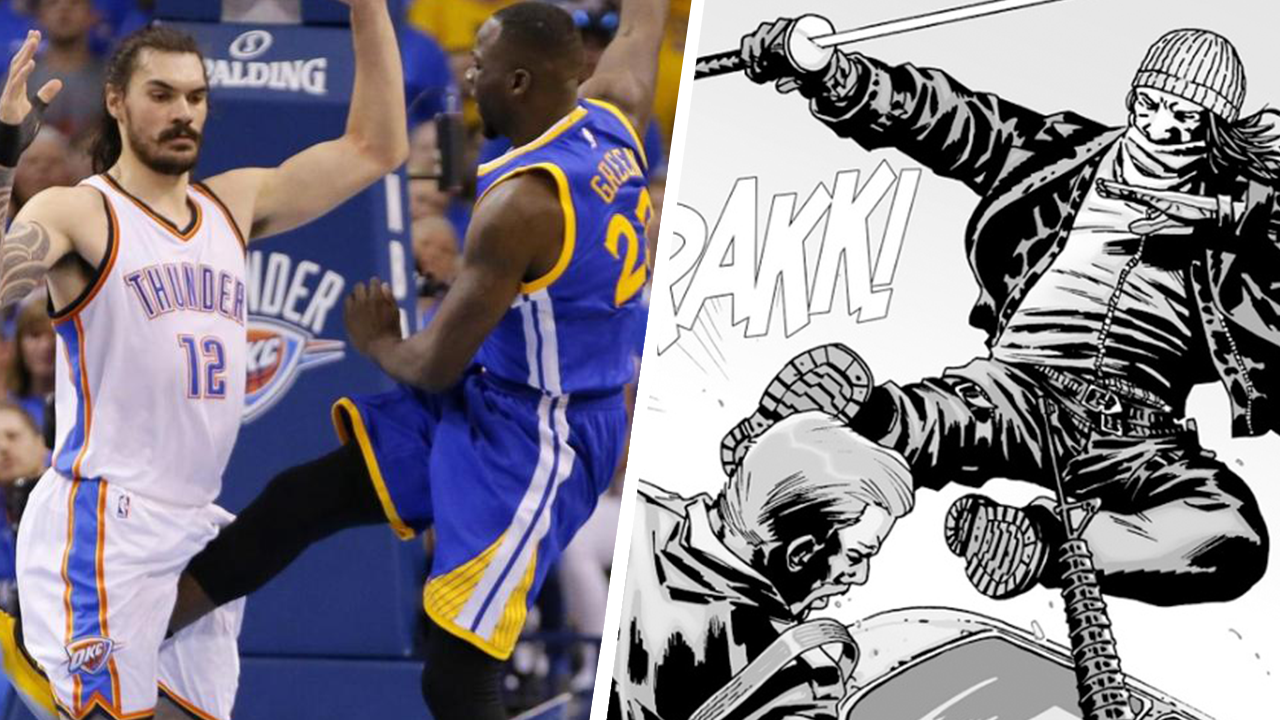 OK fine, Draymond isn't a mirror image of Jesus, BUT he does try to bring teams together, is full of passion, and enjoys kicking the shit out of people who get in his way. That last point is really the crux of this comparison.
---
Russell Westbrook/Rick Grimes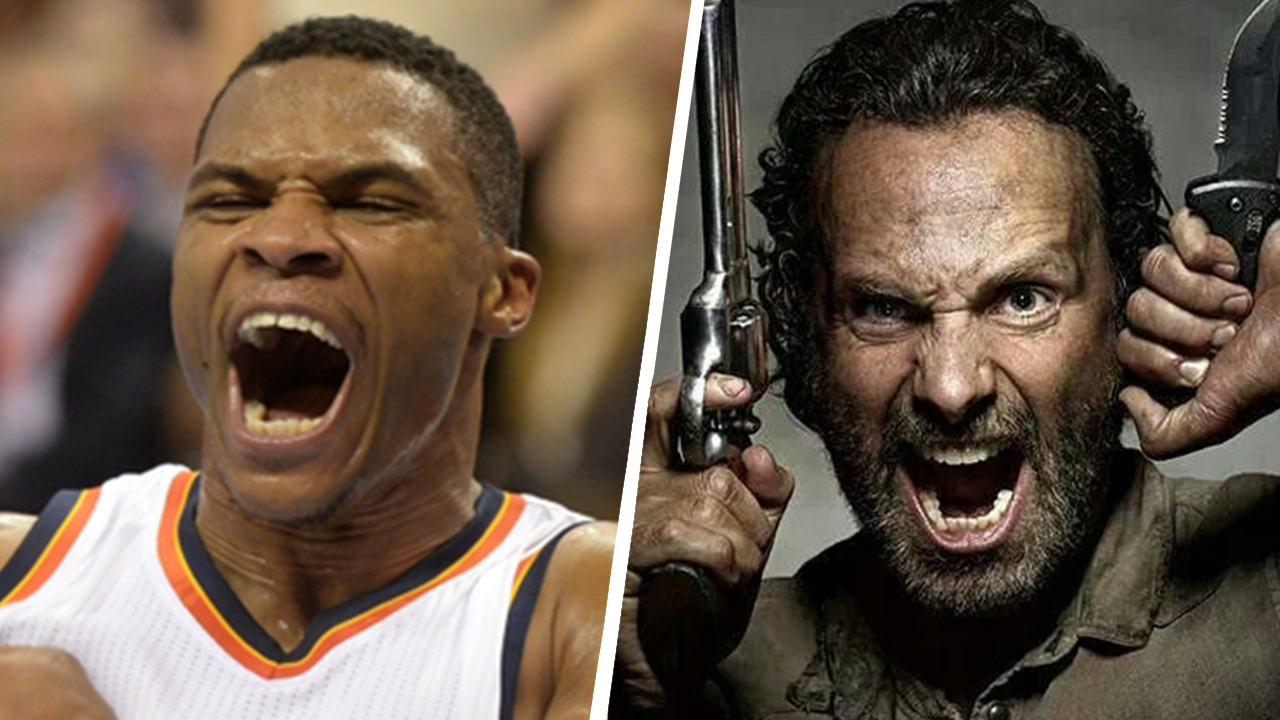 @TheWalkingDead #WalkingDead #NBAAllStar. Russell Westbrook is definitely Rick, lots of passion and concern for the team but turnovers!!!!!

— William Parker (@William10302010) February 17, 2017
Even though we already covered Rick, we're fine with this comparison. Their passion and commitment to the team IS unmatched. As for the turnovers, if you mean Rick letting some people die then sure, we're OK with that, too.
---
LeBron James/King Ezekiel
@TheWalkingDead king James king Ezekiel

— Mike (@brownsfan54) February 17, 2017
OK, we know we already did LeBron, but this Twitter user convinced us to do another. So let's compare royalty! Both Bron and Zeke are both self-professed kings who rule over a small group of people that would crumble without their leadership. Not only that, they both rely on the protection of a fierce animal (Rich Paul/Shiva) that was lifted from obscurity to be their loyal guardian.
---
Honorable Mentions
@TheWalkingDead comic Jesus pic.twitter.com/FhavzOdsp1

— Renee (@reneenee652003) February 17, 2017
@TheWalkingDead He's a Bird! pic.twitter.com/0i5qjsGaot

— Carol (@aka_tahto) February 17, 2017
@TheWalkingDead Rick Grimes pic.twitter.com/SVDCtnZkuz

— Renee (@reneenee652003) February 17, 2017
OK, this was funny. Although we could SORT OF see a case of why Gasol could be Rick, we mostly appreciate it for this exact expression. Bravo.
---
Which NBA stars do YOU think most accurately parallel Walking Dead characters? Enlighten us in the comments and we might add some in.