The Walking Dead isn't taking Carl's demise lightly. First reported by Comicbook.com, February 25's Mid-Season Premiere will run for 82 minutes. This is longer than the typical 60-minute episode and a full 9 minutes longer than Season 7's Mid-Season Finale. (Last time an episode was this long was Season 7's fourth episode "Service," which ran for 85 minutes).
The decision to kill off an original character like Carl has impacted fans and cast alike. Andrew Lincoln recently told Entertainment Weekly, "As soon as it happened, all bets were off. Because there had been a certain sense, I think, over the last couple of years, that people would go, 'Oh, we are much more associated with the comic book.' I think that the general thrust of the story was always going to be based upon that with a couple of deviations or inversions or twists or replacements in one character taking that story and this one taking that. But this is unchartered waters for the show."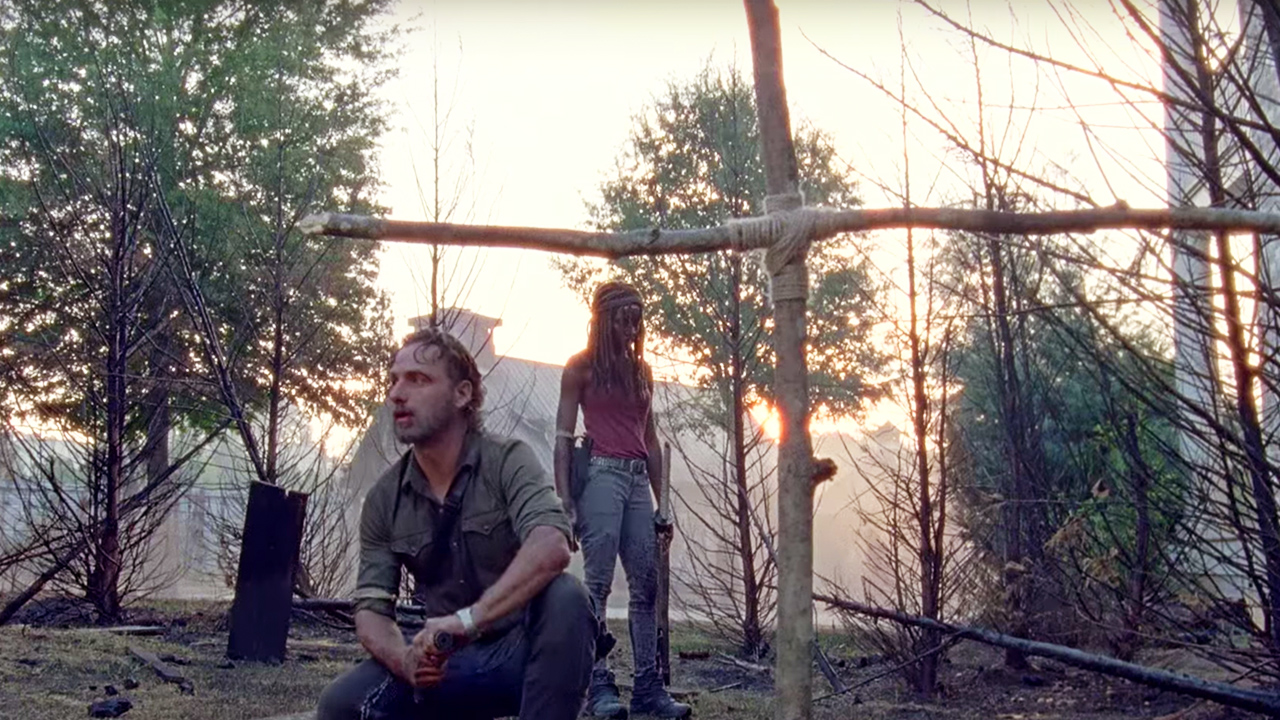 Fans worried about this event negatively impacting the show can take solace in Executive Producer Greg Nicotero's thoughts. He recently told EW, "It's a beautiful episode and the people that clearly are upset about losing Carl and questioning where the show goes without Carl — I really do believe that a lot of people will put those feelings aside when they watch this episode because they're really going to get an opportunity to make some peace with it." He pauses, and then says, "I mean, that's what I think. I don't know, I could be completely wrong."
As we said, The Walking Dead returns on Sunday, February 25th at 9PM on AMC, followed by a live episode of Talking Dead with Chris Hardwick. So far the episode title has not been revealed.
---