The Walking Dead Season 7 shocked us with brutal character deaths that will affect the show forever. As devastating as they were for the fans, they were equally hard on the actors. Below are some excerpts from the Season 7 Blu-Ray of the cast and producers reflecting on the major losses.
---
Glenn & Abraham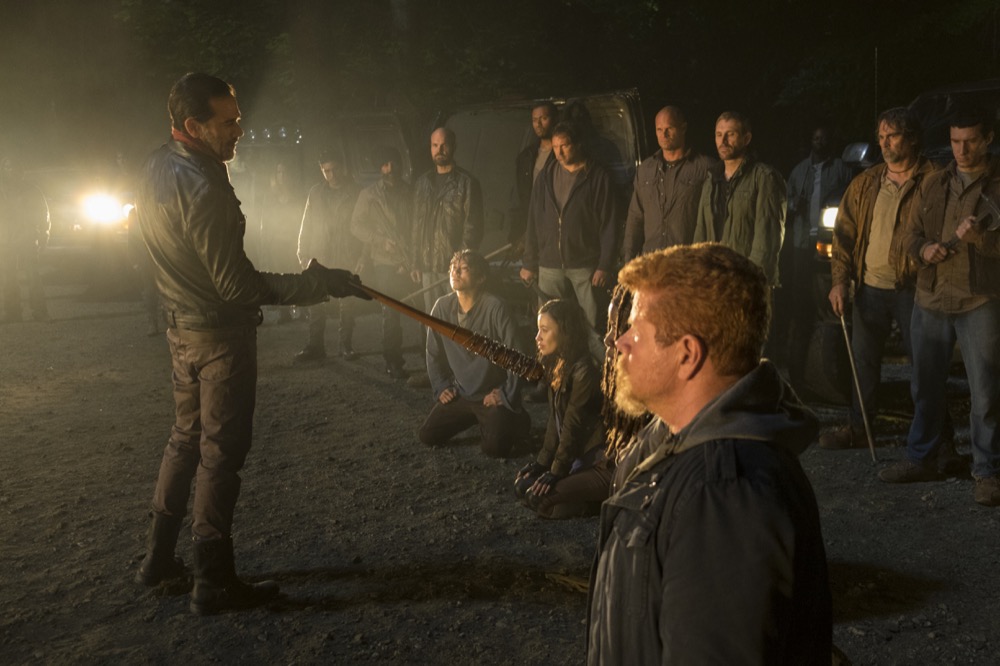 Season 7 opened with one of the most shocking moments of the series – Glenn and Abraham getting brutally beaten to death by Negan. "I'm not going to lie, that did suck," Jeffrey Dean Morgan confessed. "It's rough, it's a rough year. This is a big deal for them as a cast and as a family." And it was, after all Glenn had been there since the beginning, and Abe since Season 4. "To lose those two soldiers and dear, dear friends, I was sort of in denial about it," Andrew Lincoln admitted. "You could see it in Steven's eyes, this sadness. You can't fake that."
Although this moment was on comic fans' radar for years, it was still difficult to write into the show. "It's always a challenge when our characters leave the show," Executive Producer Greg Nicotero reflected. "We did the table read and people were crying while reading the script and I was like, 'Oh this is going to be rough.'"
Despite the constant obstacles the survivors had to face, Steven Yeun's character was always an optimist. "Glenn was the heart of our group," Norman Reedus explained. "It's something Hershel passed down to Glenn and something Glenn passed on to us. That's going to drive us to fight.
As for Steven and Michael, they just seem happy to have made such close friends. Yeun said, "Luckily, we've formed a family. To everyone who watches us and supports us – you gave me one of the greatest experiences of my entire life so I sincerely, sincerely thank you so much."
---
Spencer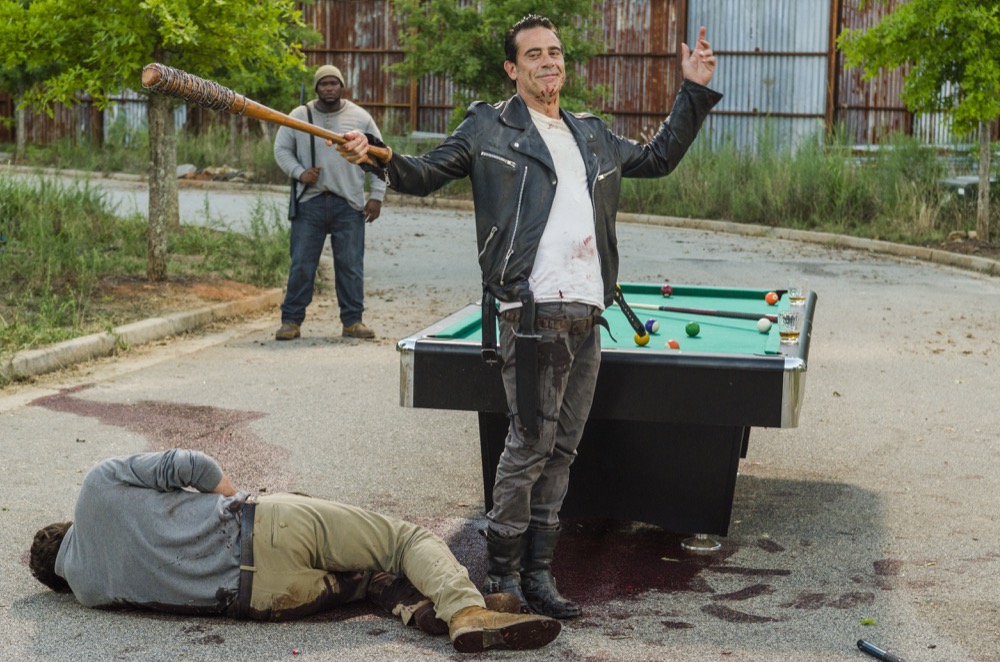 Walking Dead comic fans were 'treated' with another iconic comic death during the Mid-Season Finale. In it, Alexandria antagonist Spencer decides to backstab Rick and side with the Saviors. It backfired – Negan saw him as weak and gutted Spencer for the whole town to witness. "Negan killing Spencer…is that a favor to Rick? Sure," Andrew Lincoln reflects. "Just the nature of their relationship was building to confrontation."
Any relief Rick felt over Spencer's death was quickly replaced by the dread of realizing Negan's true power. "Everything he was worried about is happening," Eugene actor Josh McDermitt adds. "People are getting hurt, people could die, and people did die."
---
Sasha
One of the most shocking moments in Season 7 came during the finale when Sasha emerged from that coffin as a walker to foil Negan's attack on Alexandria. As a prisoner of the Saviors, Sasha knew sacrificing herself was the only way to help her friends. To pull it off she needed newly-converted Savior Eugene to provide the cyanide pill. "Eugene's trying to do this duty for Abraham," Josh McDermitt explains. "And he doesn't want to see her die but this is in her mind what she's come up with." Nevertheless, it worked and Rick's group was able to take advantage of the chaos to drive the Saviors and Scavengers out.
"When I first read the finale, I cried just for the end of the story," Sonequa Martin-Green recalls. "It was so beautiful. To see this warrior have a warrior's death was almost beyond words." Sasha's death, although tragic, left the rest of the cast in awe. "It's perfect and totally in keeping with her character," Andrew Lincoln reflects. "Sonequa is so brilliant, funny, just great great great girl."
Martin-Green added, "I've been telling this story of Sasha for so long and I've grown to love myself as Sasha and what she represents. The integrity, and grace, and the ferocity." Sasha, along with the other cast members we lost last season, will be deeply missed.
---
Tell us in the comments which Season 7 death impacted YOU the most and make sure to pick up the Blu-Ray/DVD for more extras.