Daniel Sharman's unhinged character Troy Otto has breathed life into Fear the Walking Dead's third season, which returns on September 10th. NME caught up him to discuss the upcoming half-season, Walking Dead comparisons, and more.
---
On The Culture Shock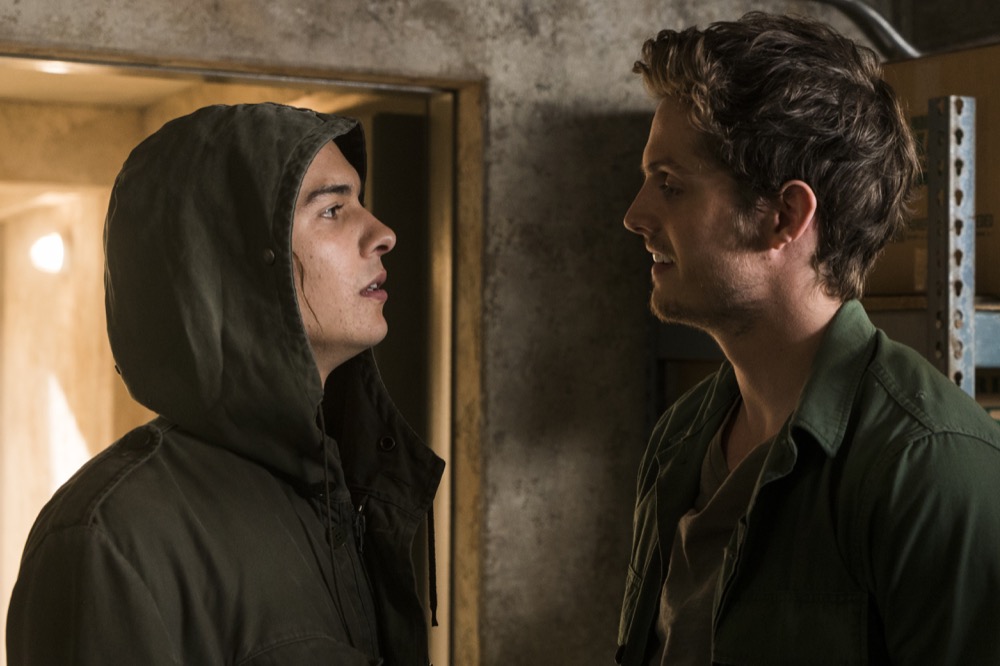 Daniel Sharman, a native of the London borough Hackney, isn't the only non-American actor on the show. Frank Dillane and Sam Underwood are both from England while Alycia Debnam-Carey hails from Australia. So what's it like playing a jocky American? "It's really fun, Sharman said. "I was saying at Comic-Con that all these Brits and Australians, we're doing this scene in the back of like four pickup trucks, with guns and American army uniforms.
The Americanized themes weren't lost on Nick actor Frank Dillane, either. "Frank and I were just like: 'How weird is this?' We have no attachment to this stuff, we have no memory of it, it's not really a part of our culture…and we're doing such an American show. We're all talking about football or music or whatever – we have such British references and yet we're telling this American story – a border story – with militia, guns, uniforms and all this."
---
On Walking Dead Comparisons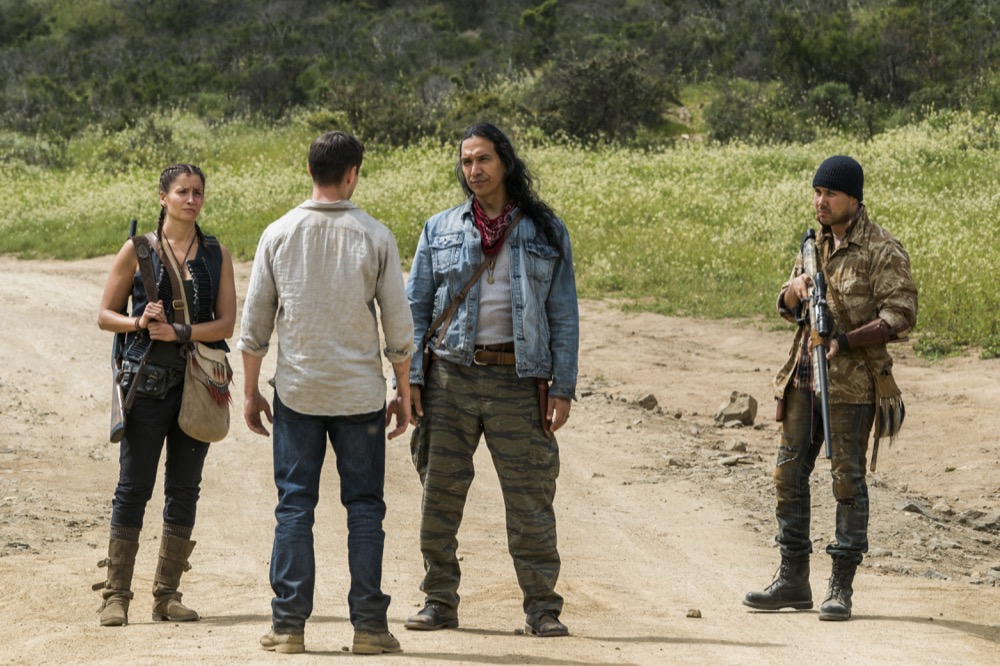 Adapting to American culture is one thing, but what about the politics of having the show on the border? When asked if he could compare the show's feel to The Walking Dead, Sharman answered, "They are just two completely different shows, I think. Personally I'm more interested in the world of Fear The Walking Dead because…they tell stories and are dealing with a timescale very soon after the collapse of civilization."
Sharman also seemed to think Fear didn't need extravagant zombies or men with barbed-wire bats to make the show pop. "You don't have to make it interesting or make characters extreme, because you really get to tell stories that are very human and very detailed," Sharman explained. "The ideas of race or religion or any of these things – there still a part of the conversation in some way, and that allows the world to have more humanity."
---
Worst Gross Out Moment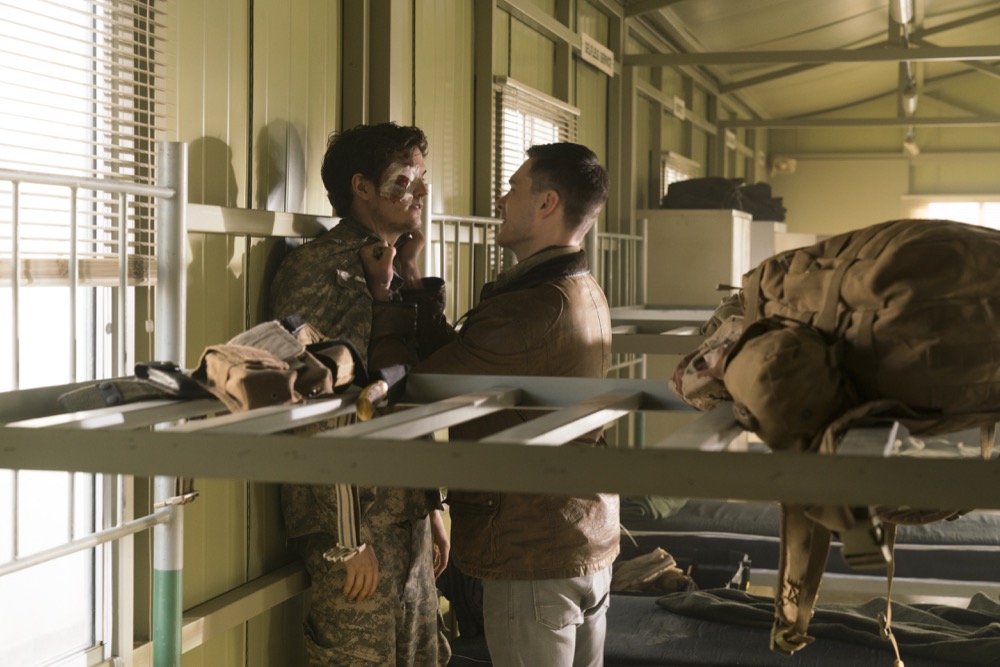 Of all the zombies and violence in the show, Sharman was more grossed-out by his eye-popping scene in the Premiere. "That spoon scene. I have such a thing about eyes – if anything goes near it I'm not happy about it," Sharman recalled.
Even though *spoiler* his eye wasn't actually gauged out, the process was still brutal. "I couldn't see it obviously the thing in the eye, but they put this noise on it which is the spoon scraping against the bone of the eye socket, and I was just like: 'That is the worst thing I could ever imagine'. I was like: 'That's it for me, that's me done, that's too much.' It's funny, when you put real honest detail in, it's amazing how, you just kind of have a visceral reaction. Even talking about it makes me feel ill…"
---
Catch the rest of the interview over at NME and watch the Mid-Season Premiere of Fear the Walking Dead on Sunday, September 10th @ 9PM.