Today's featured tattoo was submitted by Twitter user @A__Irizarry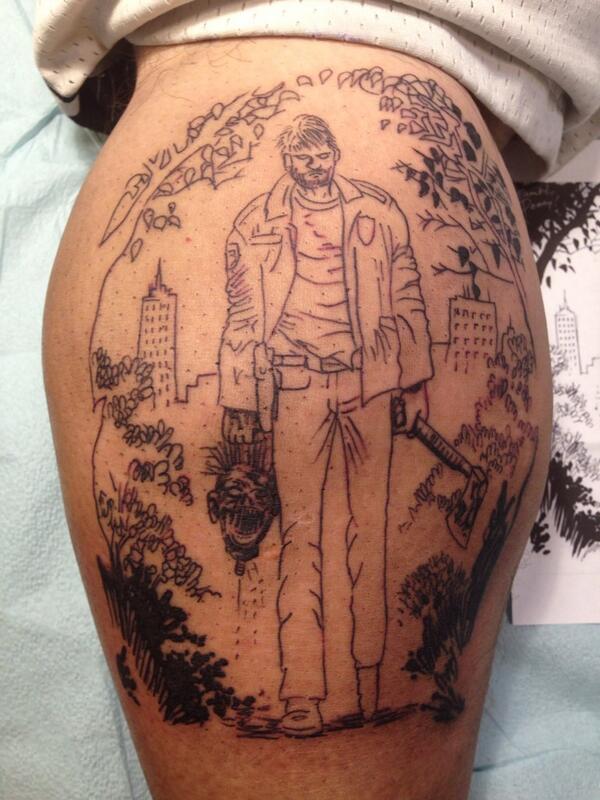 We love the style of this tattoo and its original design! @A__Irizarry says it isn't quite done yet, and we can't wait to see the result when it is! We love the badass expression on Rick's face, the hatchet and zombie head in tow, and the hints of forest and city that frame the tattoo.
To have your tattoo featured on our site, simple upload a photo to Twitter with the hashtag #TWDTattooTuesday and you may be featured on the next Tattoo Tuesday! If you don't use Twitter, feel free to send us a message on Facebook instead!