We're posting this BEFORE the issue comes out, which means we're not saying JACK. But this post will be here for the very first people that DO get the issue. We're thoughtful like that. We'll be updating the post with some thoughts and insight (maybe) tomorrow after we've had our coffee and breakfast burritos (you guys all celebrate new comic book day with breakfast burritos right?)
AND ALSO, as per usual, Lizzinator and myself and possibly The Intern (if he's done washing our cars) will be picking our favorite comment, which might be our favorite simply because of the use of clever emoji. Or maybe it will be really insightful and funny. We'll have to see. The writer of this comment will receive not only public adoration but also a SIGNED copy of 127 and a totally UNSIGNED copy of our latest hit Manifest Destiny Volume 1 which ALSO comes out May 14th. And is f**king awesome.
In the meantime…
Who IS THAT on the cover?!
And it that a shipping container? Wasn't there something about a shipping container at the end of season 4 of AMC's Walking Dead*?!
Why do the zombies on the cover have so many questions?!
WHERE THE F**K IS EVERYONE ELSE?!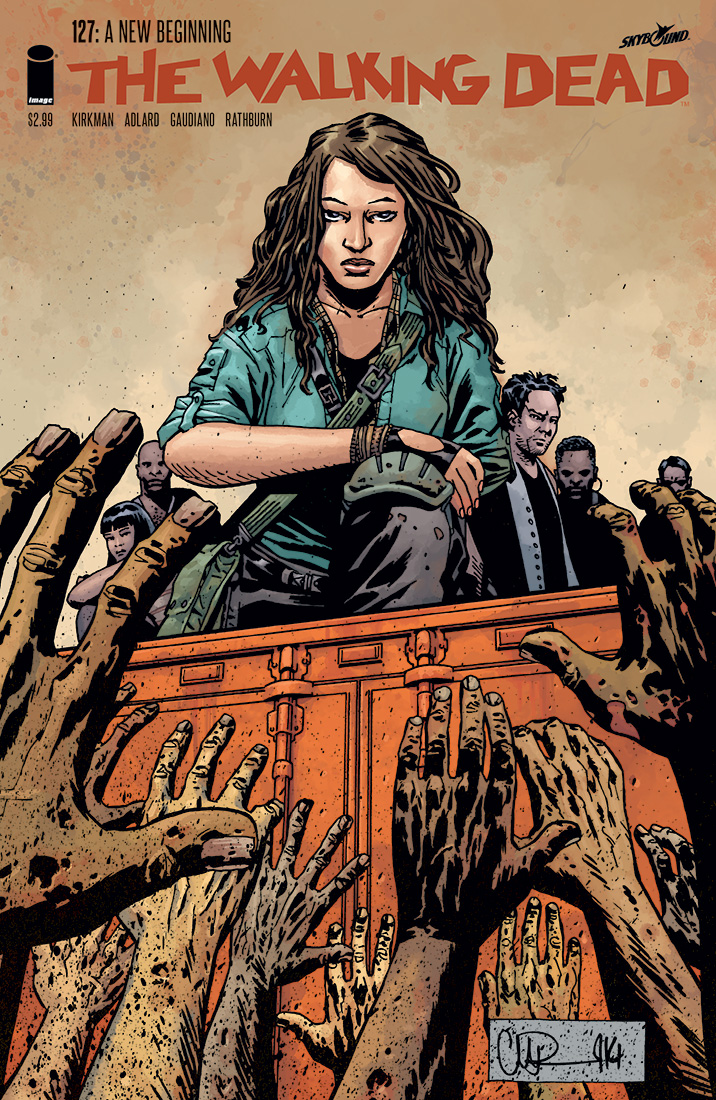 *I'm messing with you. OR AM I.**
**I am.
UPDATED: Choosing best comment for #127 was hard due to everyone's awesome points about this crazy new issue, but there was one clear winner for us… Bastet! We had to give it to Bastet's comment because how often does a picture start an epic pun battle? Thanks for making our day and enjoy the signed issue and copy of Manifest Destiny Vol. 1!