Today's featured tattoo was submitted by Twitter User @SamanthaKdV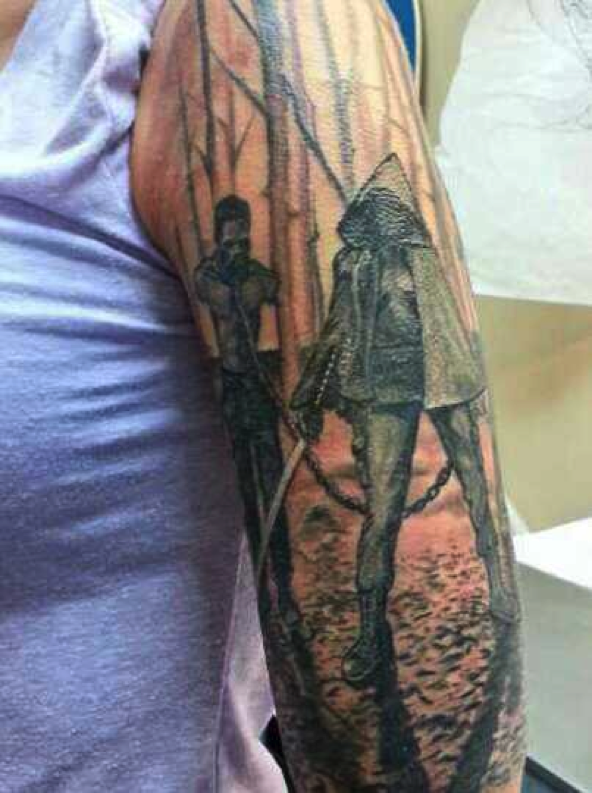 The art for this awesome tattoo looks like a mix of the cover from issue 19 (Michonne's first appearance) and the season 2 finale of the show! A cool combo! The detail is awesome, the desaturated colors look great, and the whole tattoo really fits the vertical space well (check out those trees!). Plus, it's about time we saw more Michonne tats! She's the most dangerous women in The Walking Dead Universe, after all.
To have your tattoo featured on our site, simple upload a photo to Twitter with the hashtag #TWDTattooTuesday and you may be featured on the next Tattoo Tuesday! If you don't use Twitter, feel free to send us a message on Facebook instead!