This week's tattoo is from tattoo artist Garrett Hunt, who did the tattoo for his twin brother, Cameron Hunt!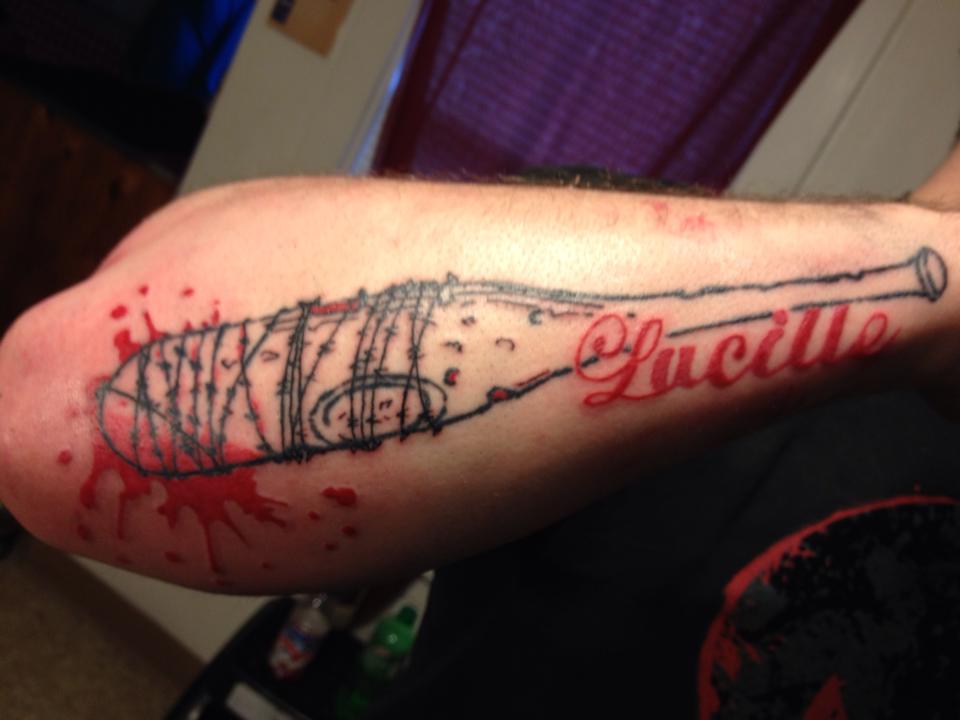 Such a great tribute to our favorite lady, Lucille. The accentuating blood splatter and her name in red look so great, and the placement of the tattoo is pretty epic as well!
Garrett is a tattoo artist at Pagan Ink in Eatonville, Washington. When we told him his tattoo was going to be featured, we learned that he loves TWD so much that he gives people discounts on Walking Dead tattoos!
SO COOL!
Anyway, if you want to see your tattoo featured next Tuesday, simply upload a photo to Twitter with the hashtag #TWDTattooTuesday and you may be featured on the next Tattoo Tuesday! If you don't use Twitter, feel free to send us a message on Facebook instead!