Ever wonder how Daryl's glorious motorcycle made it onto The Walking Dead? Wonder no more! Meet John and Betsy Ryland, the founders of Classified Moto in Richmond, Virginia. After John got laid off of a cushy advertising job in 2011 he and his wife decided to open a unique bike shop that prides itself on fusing old and discarded motorcycle parts with modern components. His advertising experience helped get Classified Moto off the ground and into the limelight.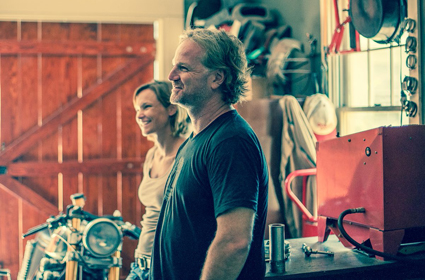 Three years later the Rylands (pictured above) received a surprise email from Norman Reedus asking them to build him a bike. Classified Moto's website recalls, "First we built a custom XV920R for the amazing Norman Reedus. Then he introduced us to creative powerhouse Scott M. Gimple who was looking for a custom bike for the show. We've got love for all things post-apocalyptic and have been avid fans of the show from the get-go. So when Scott said he wanted us to build a bike to replace Daryl Dixon's lost chopper, we thought we had died, then turned, then died again, then gone to heaven."
The custom bikes started as 1992 Honda CB750 Nighthawks and were modified with Yamaha YZF-R6 front end/wheel/brakes with a Shorai Lithium Ion battery, custom leather seat, and a crossbow rack (get the full specs on their website). Here's the infamous bike they ended up with: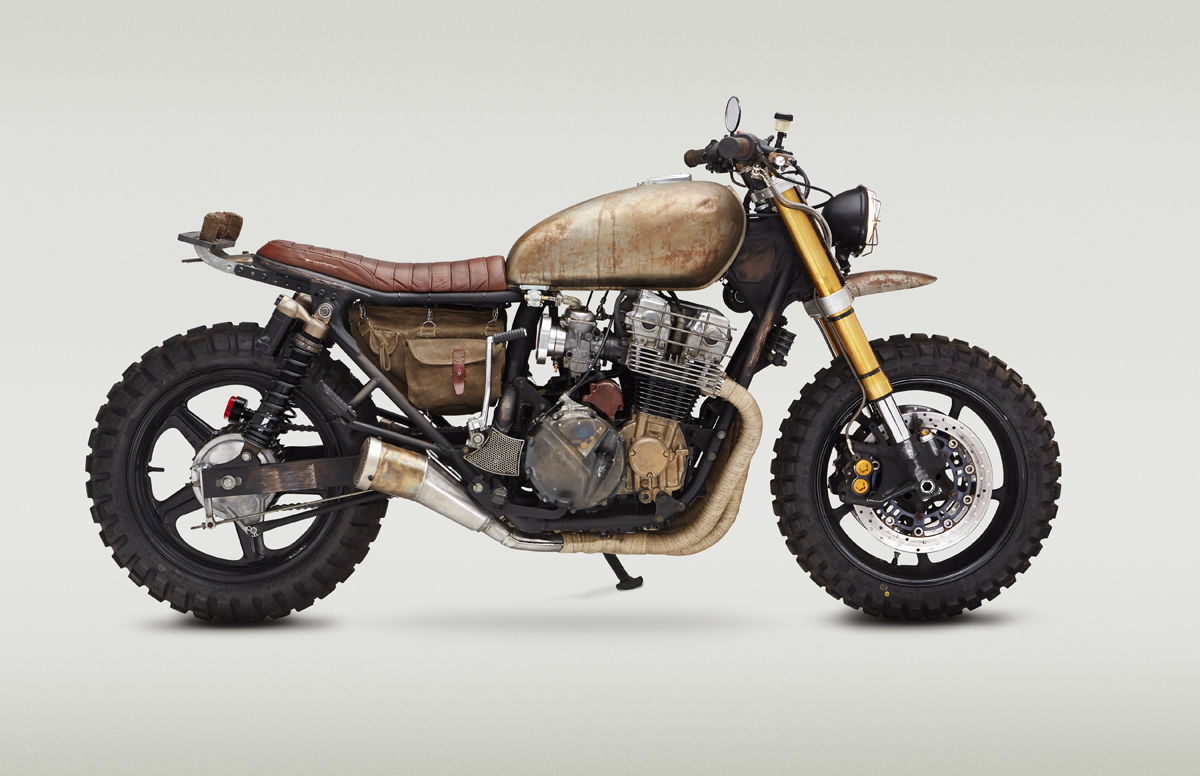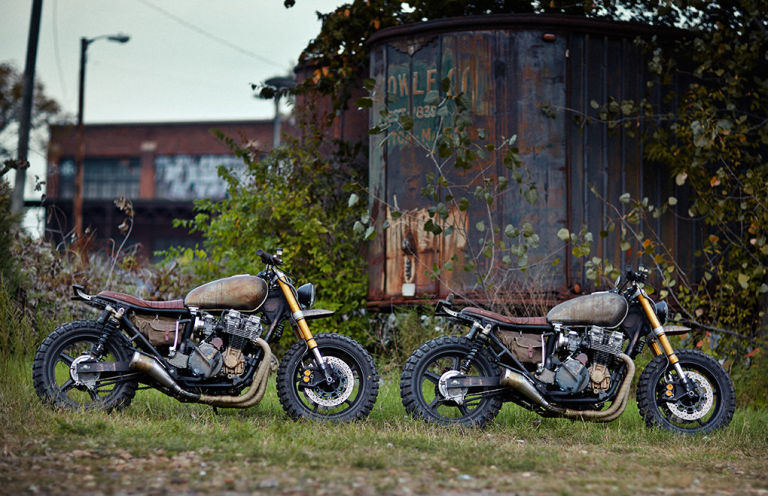 Beyond their partnership with Norman, Classified Moto has also sold bikes to Battlestar Galactica actress Katee Sackhoff and have fulfilled international orders from Dubai, Brazil, and London. Check out their website to learn more this awesome company!