Now that Negan's reign has finally ended in The Walking Dead show, what's next? The comic books point to The Whisperers, AKA the human skin-wearing group of villains who terrorize Rick's group after the time jump. Fans have wanted it and Executive Producer Scott Gimple has even teased that they're "absolutely on the menu" for the show.
They're not alone – Jesus actor Tom Payne recently hinted at The Whisperers with Comicbook.com's Brandon Davis. "I would love (the show) to follow the comic books in that regard," Payne said. "I think the next group of bad guys are the best ones. If the comic book ones come into the show, that would be great, but who knows? We killed Carl last season." Although Payne didn't specifically name-check The Whisperers, they ARE what he's referring to.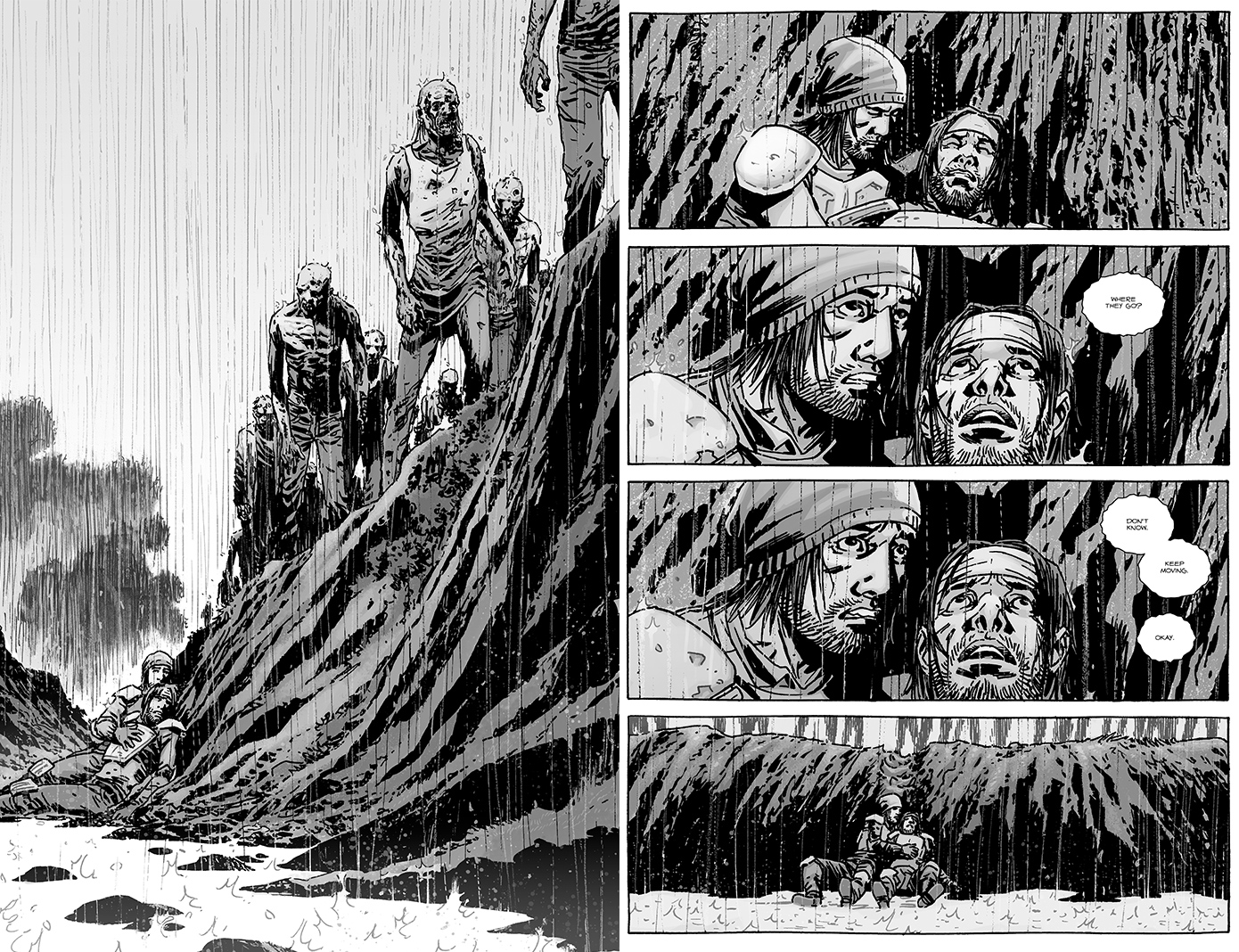 It's true, although The Walking Dead show typically doesn't shy away from the major comic storylines (The Prison, The Governor, Alexandria, Negan) they have been known to make huge deviations, like killing Carl, inventing Daryl, and creating locales like Terminus, The Grady Memorial Hospital, and Jadis' Junkyard that are exclusive to the show. Some fans even think they'll skip The Whisperers entirely and skip to The Commonwealth – which is the 50,000+ Ohio community that's being currently explored in the comics. Although we may have already had hints of that community, seeing it this early would be a another huge deviation from the comics.
In addition to The Whisperers, Tom Payne also discussed what it's like to work under The Walking Dead's new showrunner Angela Kang, who has been a writer and Co-Executive Producer on the show for years. "It's always nice to have a different vibe, like a new person who just brings a different energy," Payne told Comicbook.com. "I think at this point on the show, going into the ninth season of this show, it was just a welcome breath of fresh air. Nothing against Scott (Gimple), it's just nice to change it up."
---
Catch the rest of the interview over at Comicbook.com! The Walking Dead Season 9 is currently filming in Atlanta and will premiere later this Fall.