New season, new rankings. Now that All Out War has kicked off it's time to update our Walking Dead character Power Rankings. See who has the most and least amount of power below.
---
1. Rick (+1)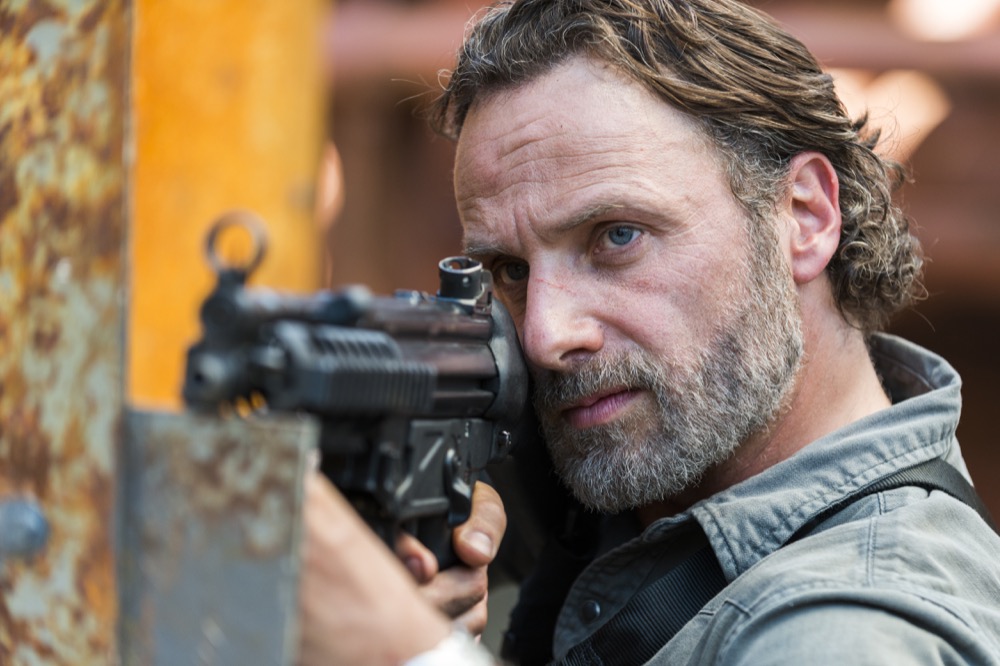 Rick finally took the reigns as the most powerful character in The Walking Dead this episode when he stormed The Sanctuary in epic fashion. His plan forced The Saviors into hiding while he and his group took out more outposts. The only thing NOT seeming to go well for him is the possible flash forward of him looking devastated. Looks like this war will have a cost.
---
2. Maggie (+3)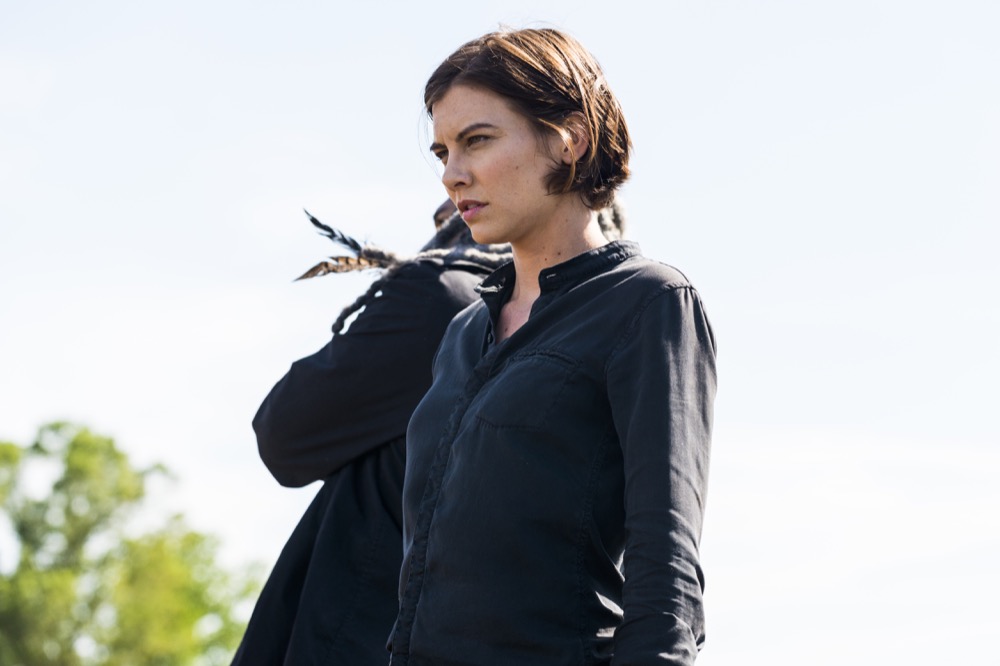 When Rick Grimes tell you he wants to follow YOU after the war you know you have power. Maggie's leadership was boosted even higher when her people from The Hilltop stayed by her side when Gregory asked them to join The Saviors. "The Hilltop belongs to Maggie!" Jesus said defiantly. He's right.
---
3. Ezekiel (+2)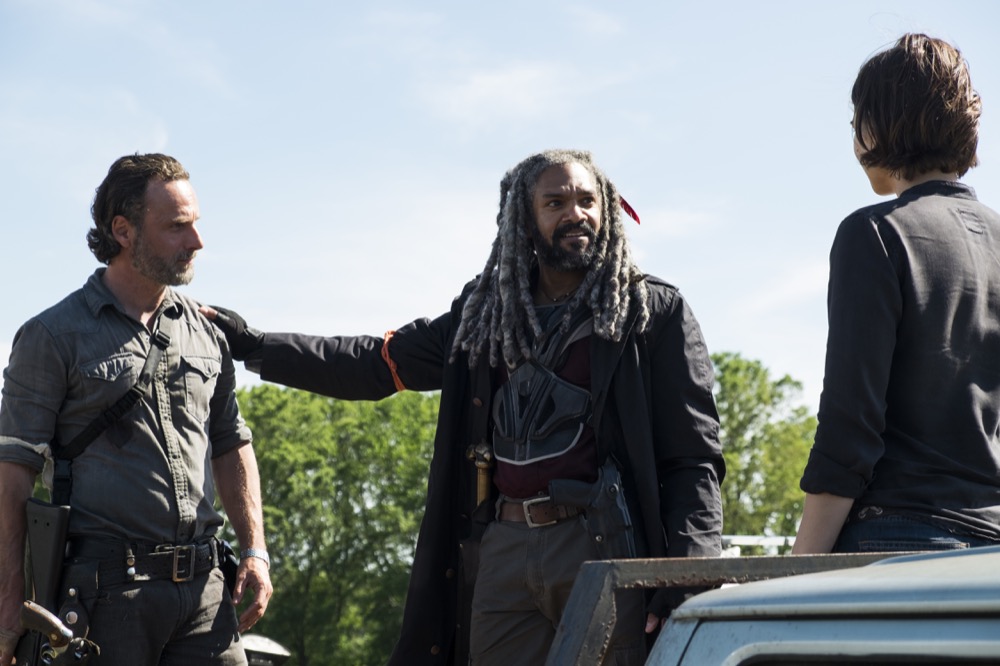 As the third most powerful leader in Rick's allied group we're moving Ezekiel up to the third most-powerful character in our rankings. Plus, he has Shiva by his side.
---
4. Negan (-3)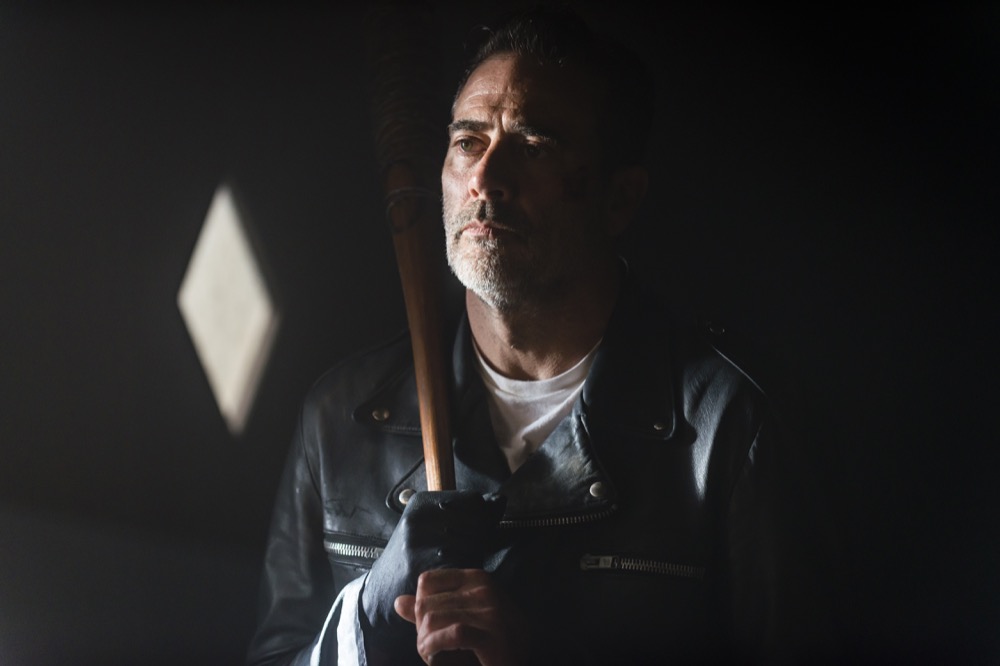 Negan took a major hit this week when his Gregory plan fell through and he was forced to retreat in a trailer while his people hid out in The Sanctuary. Since this is only episode one, we can tell you this isn't the end of Negan. But with Father Gabriel trapped in the trailer with him, who knows what new leverage that gives him.
---
5. Michonne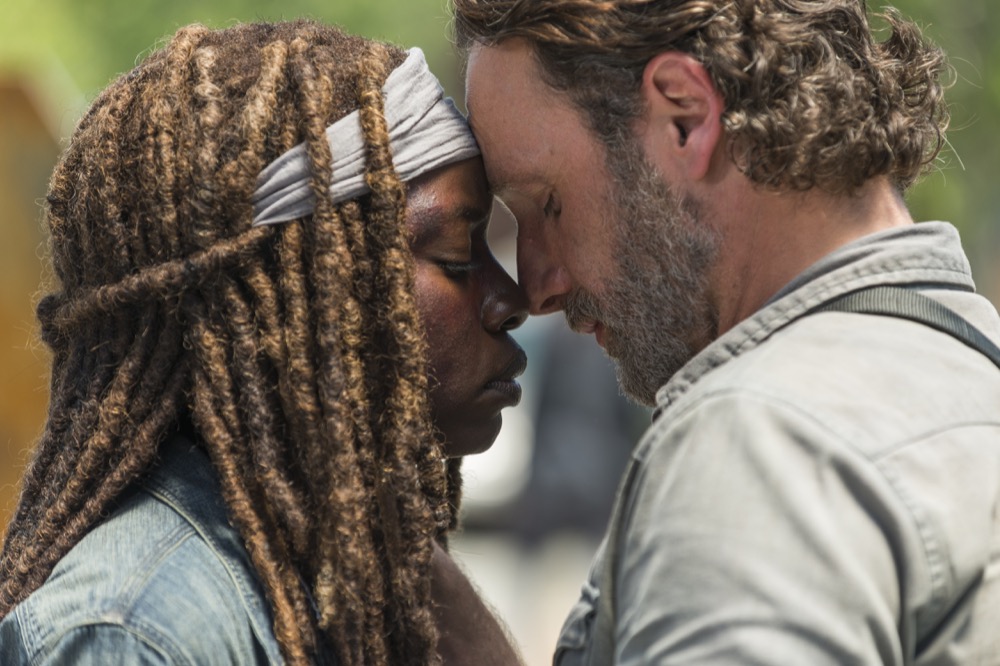 Michonne was pretty quiet this episode – she stayed home at Alexandria while Rick and his crew took care of business at The Sanctuary. Still, she's Rick's boo and will be plenty useful in the upcoming episodes.
---
6. Daryl (+3)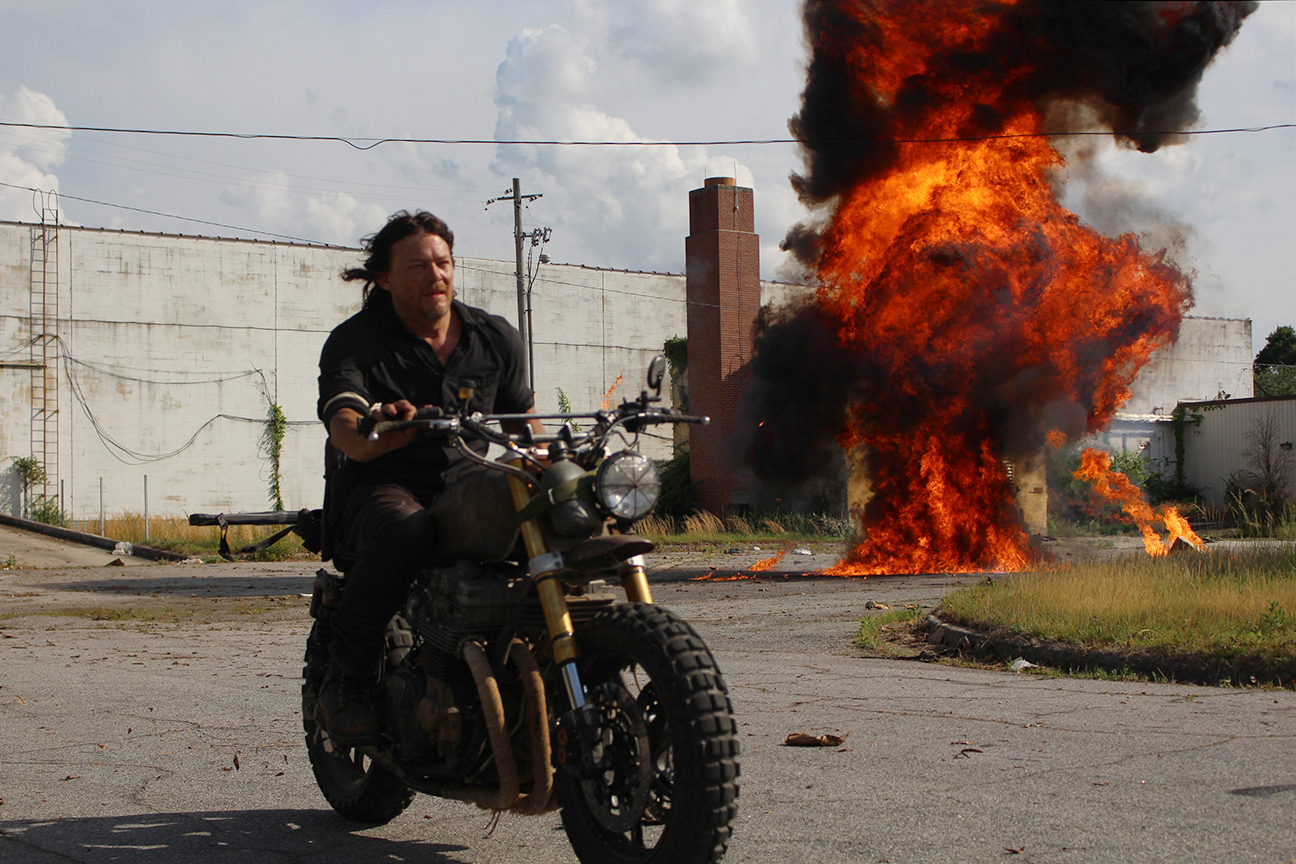 There would be no walker invasion if it wasn't for Daryl, who led his team into the most effective walker diversion plans we've ever seen.
---
7. Carol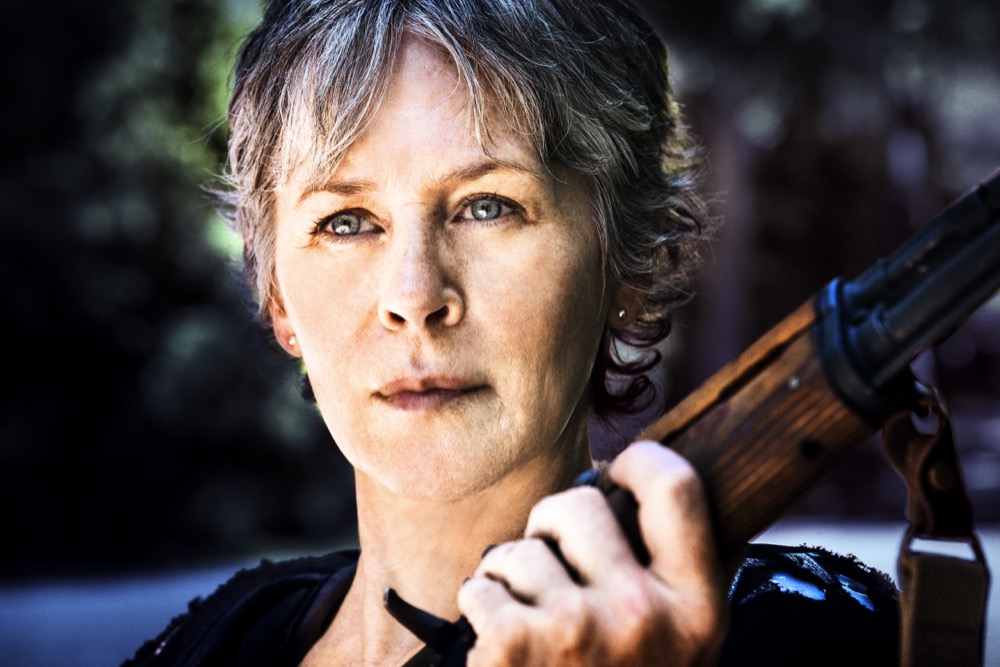 It was satisfying to see Carol and Daryl have a brief moment together before they went their separate ways. In a war you don't know who will live or survive. Hopefully this isn't the last time we see them together.
---
8. Dwight (+1)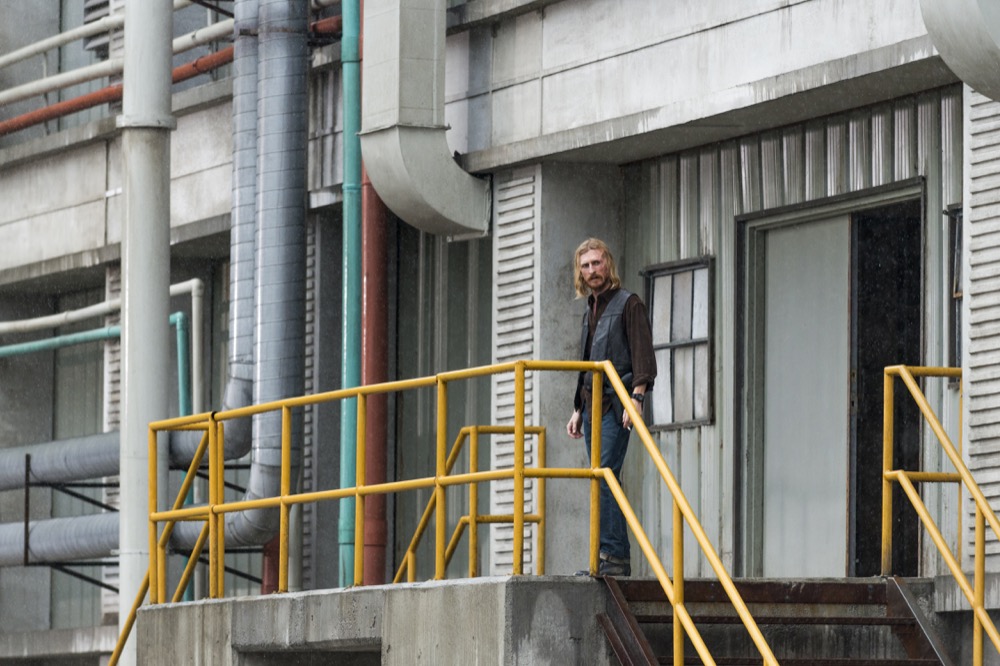 Dwight got bumped up because of the power he has playing both sides. Rick's plan wouldn't have worked if it wasn't for Dwight mapping out the look-out spots that were taken over.
---
9. Simon (-6)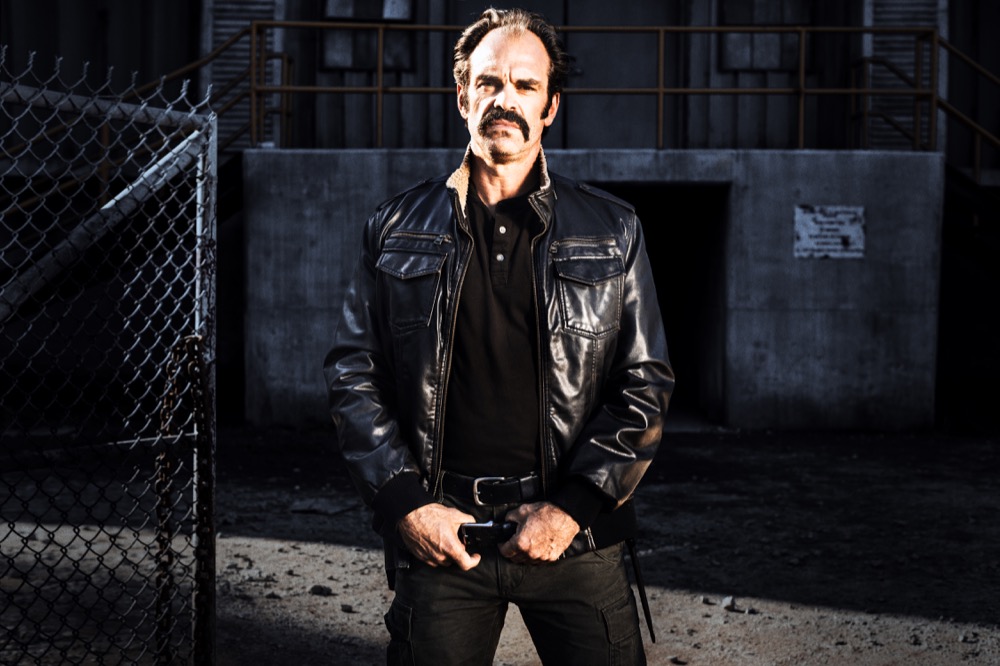 Simon may still be Negan's right-hand man, but now that he's stuck in The Sanctuary and Negan's outside, there's not much left for him to do.
---
10. Carl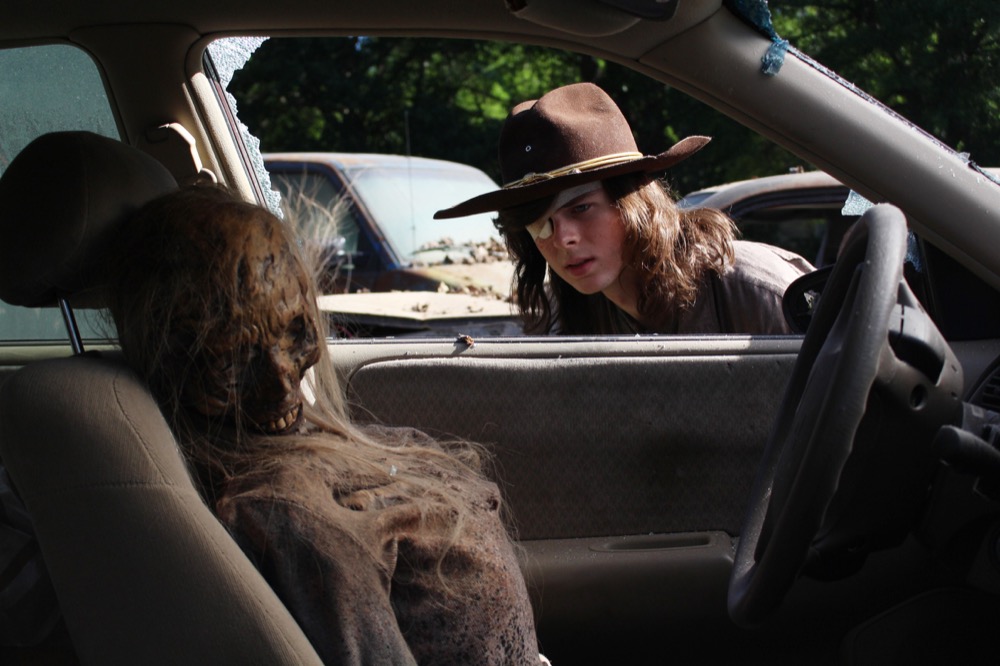 Like Michonne, Carl also didn't contribute a lot this episode outside of leaving food for a survivor he encountered.
---
11. Jesus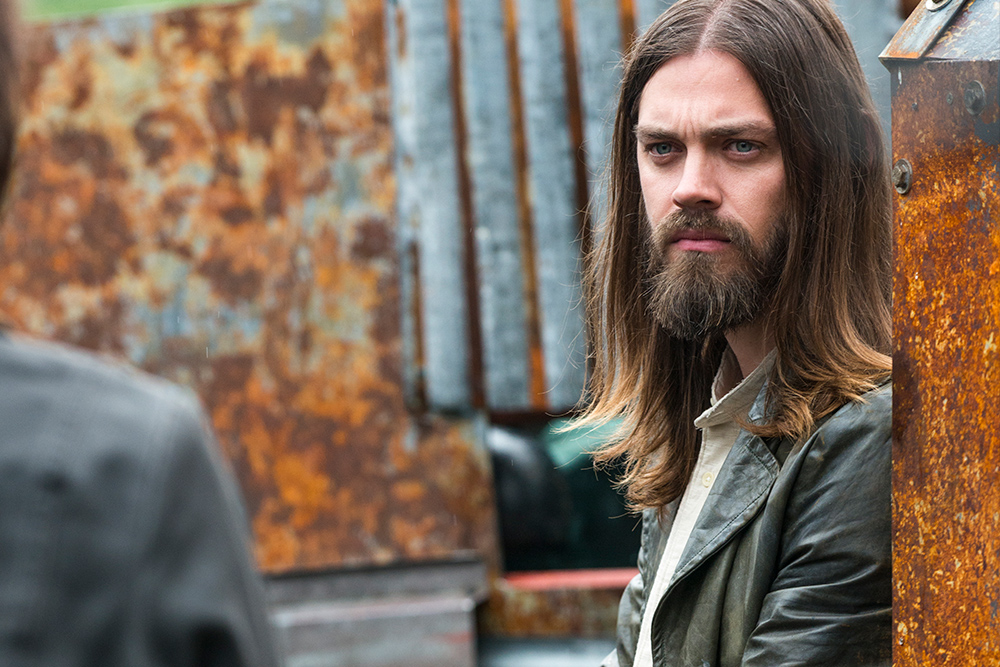 As we mentioned earlier, Jesus' defiant declaration that The Hilltop belongs to Maggie was enough to foil Negan's plans. It's clear Jesus will be very important in the continued battle against The Saviors.
---
12. Morgan (+1)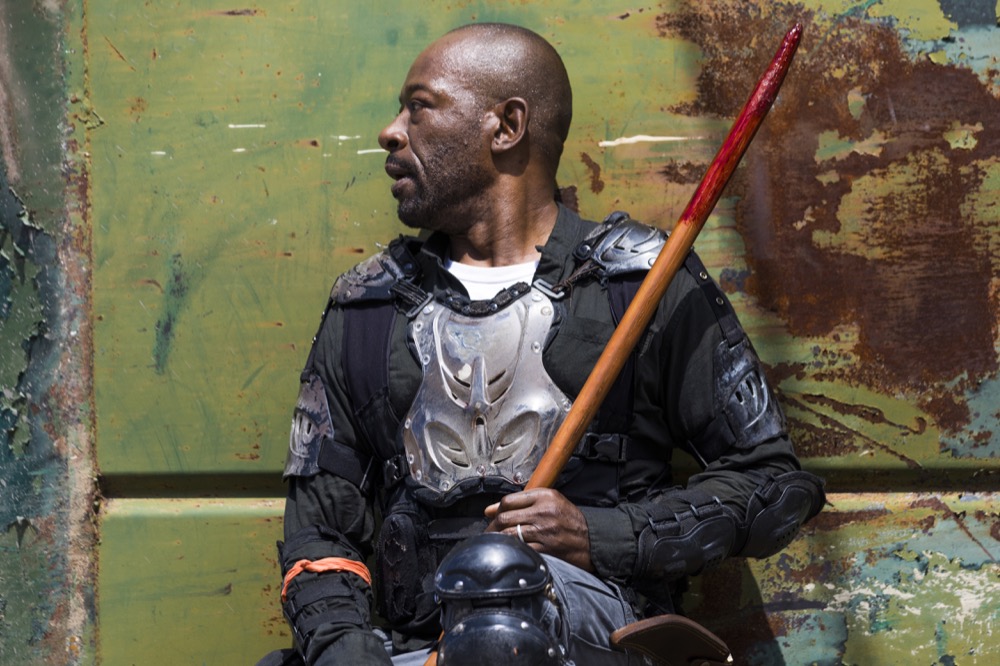 Morgan is back to his clearing ways, and thankfully he's on Rick's side this time. He stabbed, trip-wired, and blew up Saviors all over the place so Rick could get an edge on Negan. That's power.
---
13. Father Gabriel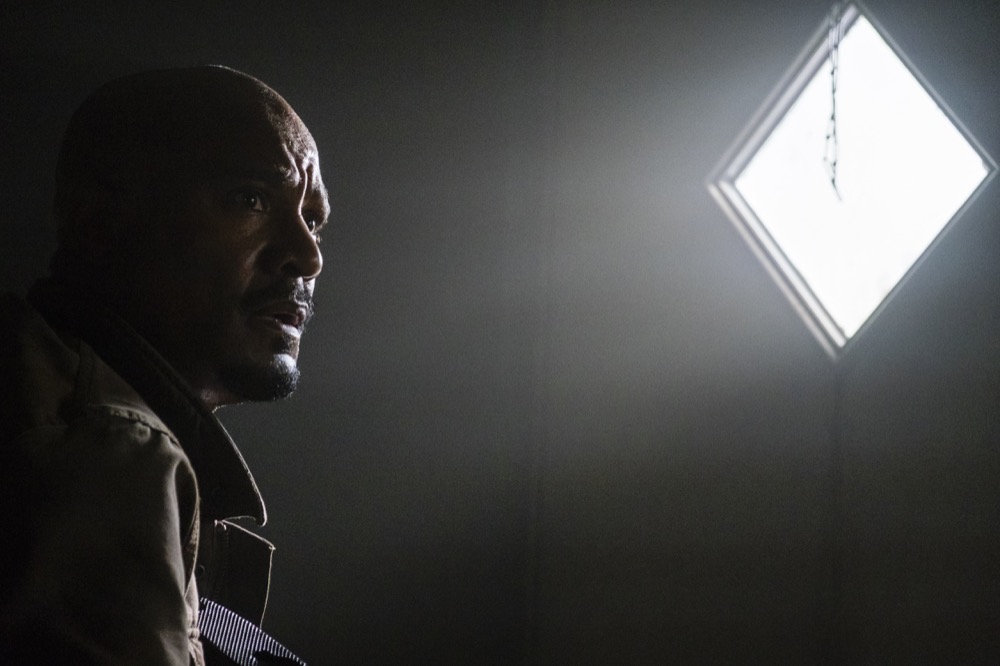 Father Gabriel gave us false hope he was finally ready to step up in battle. Although he helped save Rick from the incoming horde, he prevented him from killing Negan, tried to save Gregory, got tricked, almost died, and then got trapped in a trailer with Negan. Not to mention he currently has an assault rifle while Negan has a bat…and he hasn't fired it! Damn it Gabriel, man up.
---
14. Tara (+2)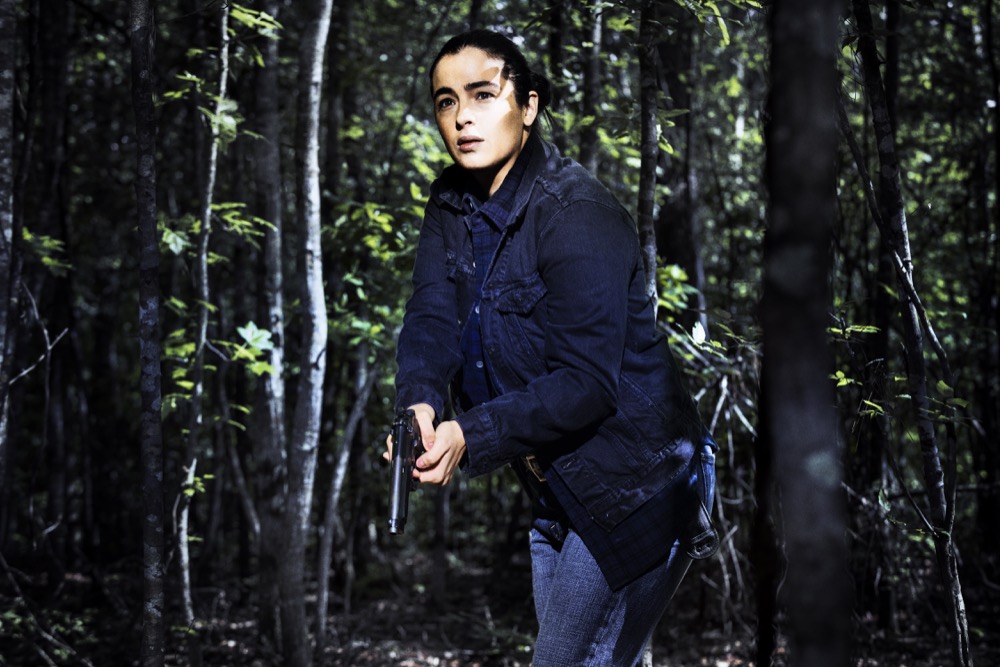 Damn Tara, aren't those Twizzlers stale af? Either way, you helped divert the walkers to The Sanctuary and for that, we're bumping you up.
---
15. Jerry (NEW)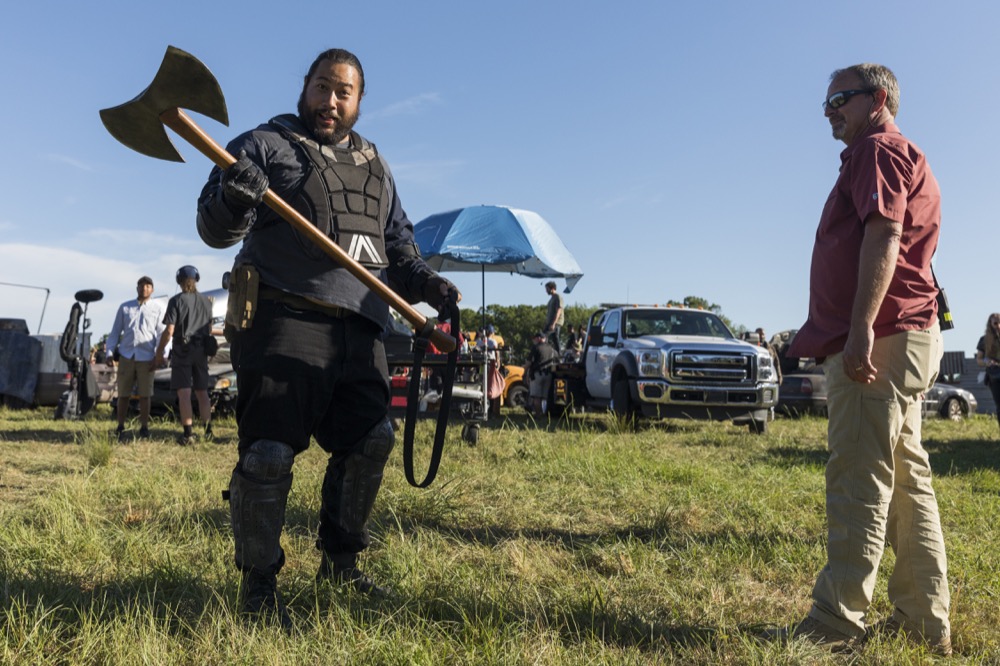 We're adding the lovable Jerry to the list because of how vital he will be to Rick and Ezekiel's cause in All Out War.
---
16. Eugene (-4)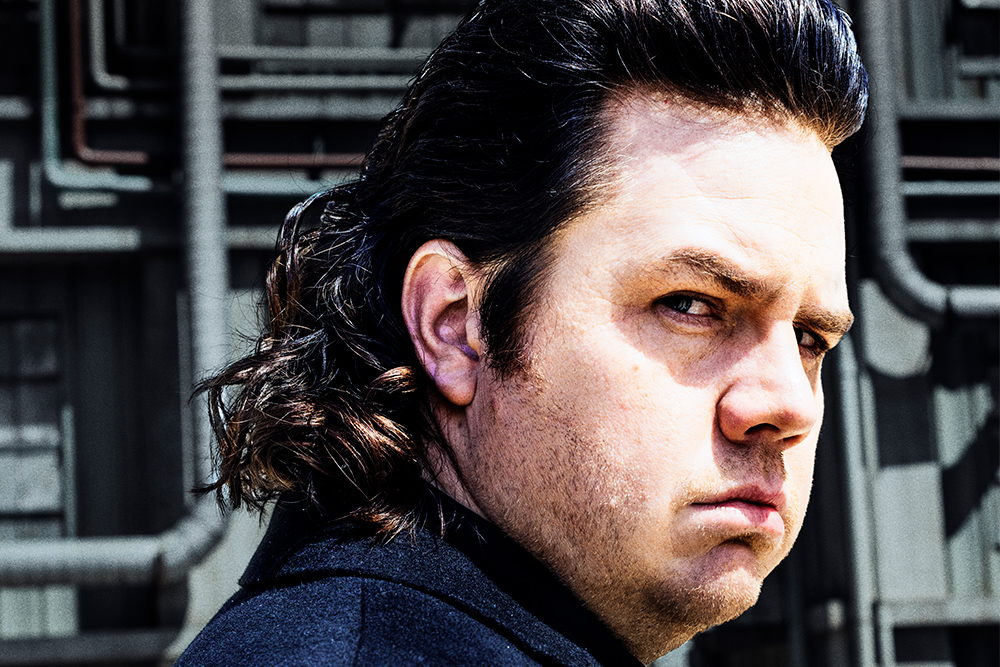 When someone makes this face they know they completely f***ed. This was Eugene's situation when he saw Rick stacked to his neck in artillery pointed at him. Seems like you chose the wrong side, buddy.
---
17. Enid (NEW)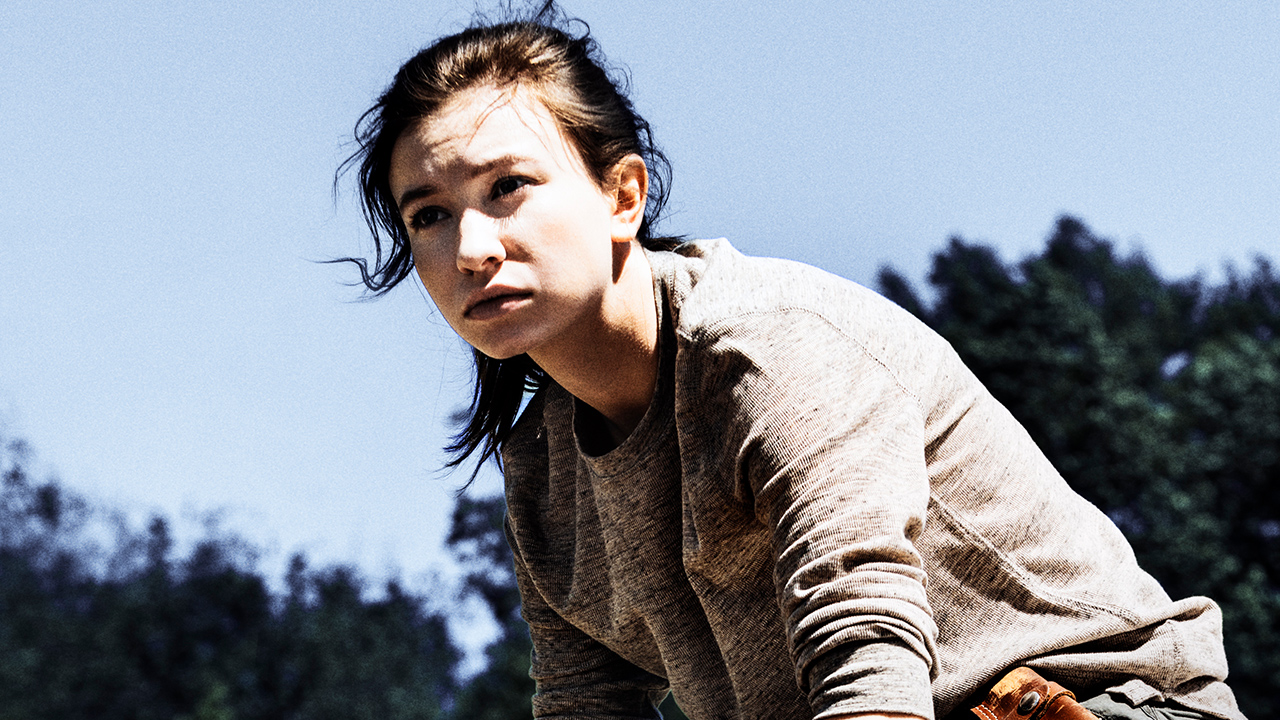 Not that Katelyn Nacon is a series regular we're adding her to the rankings. Maggie trusts her and it's clear she'll be a valuable asset to The Hilltop in the coming episodes.
---
18. Rosita (-2)
Since she got shot in the Season 7 finale Rosita's been on the mend and forced to stay home while mostly everyone else went to war. Sucks to suck.
---
19. Jadis (-2)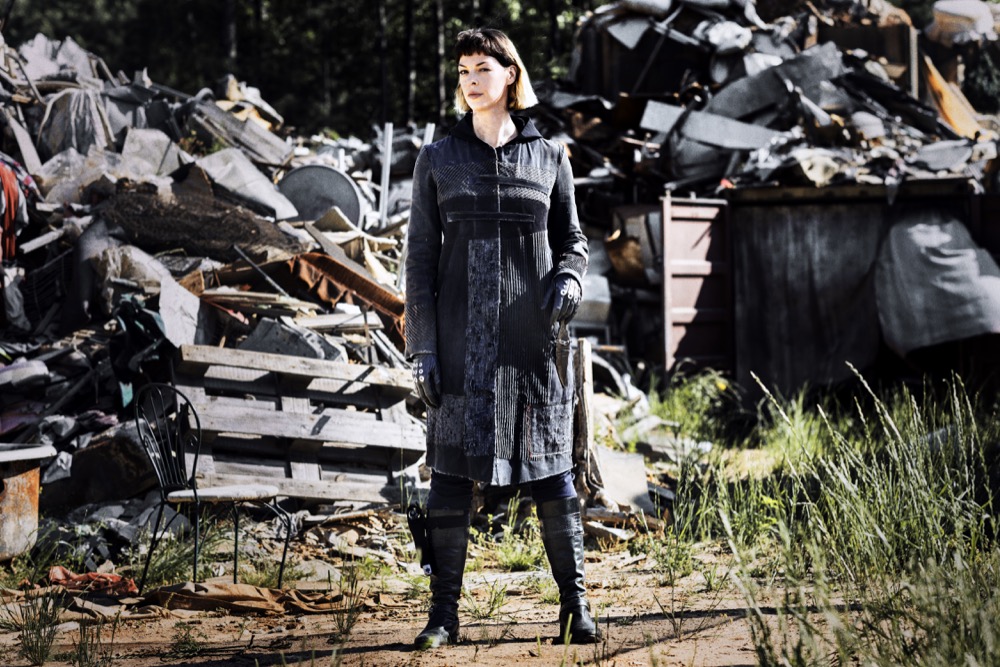 Jadis wasn't in this episode but HAS been promoted to a series regular, so we're keeping her in the rankings. We'd rank her last, but there's always…
---
20. Gregory (-2)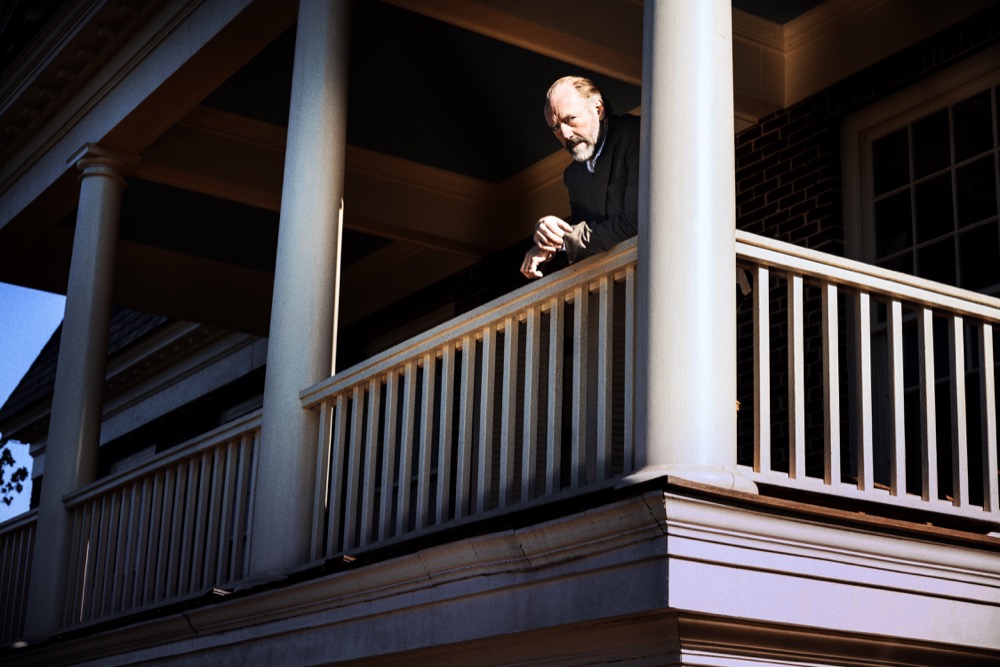 Sigh. Gregory can't even be a competent hostage. His ineptitude completely foiled Negan's plan to lure The Hilltop citizens to his side, and for that he got kicked off a balcony and almost off our Power Rankings.
---
What do YOU think of our character Power Rankings? Tell us in the comments and keep it here for next week's list.