Oh man, look at Rick there, all snug as a bug. Makes you wonder, what does the fiercest dude in the zombie apocalypse dream about? Puppies? Rainbows? Ripping dude's throats out with his bare teeth? Use your artistic skills, however bad they may be and whatever form they may take, to show us what Rick's dreaming! We're helping you out if you want to do it digitally: below you'll find a PNG with a transparent dream window. Just plop that into the photo editor of your choice and you can slide whatever you want into a layer below it. Or print it out and get to work with your crayons and then scan it or snap a pic.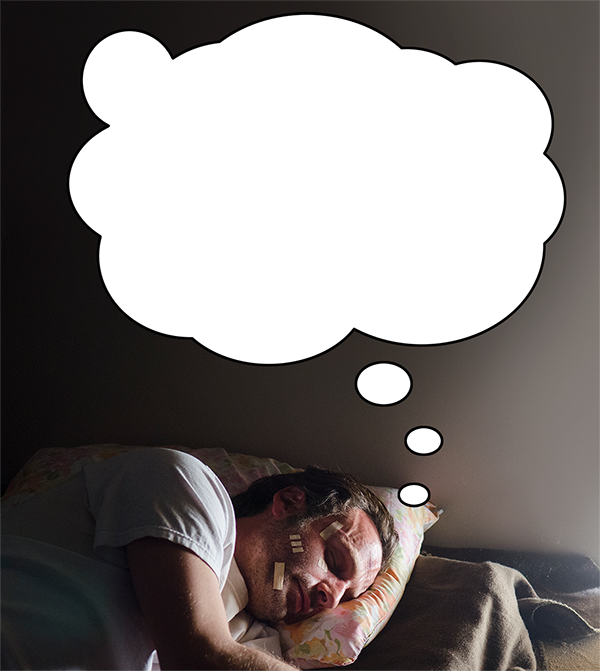 Post your creations in the comments section below or on the Facebook post for this contest (either one works, you don't need to post at both). Lizzy and I will pick the one that we like the best and that person will receive a Skybound prize pack including: Outcast Volume 1, Birthright Volume 1, Superfight 100-card Deck, a box of Skybound Minis, and a Walking Dead Army Cap signed by Robert Kirkman! We'll pick a winner Tuesday! You have a whole extra day!
Want to see what we've liked before? HERE ARE THE WINNERS OF MY FAVORITE WEEKEND CHALLENGE!