It's official: The Walking Dead will return for its eighth season on Sunday, October 22nd. AMC revealed this news along with epic key art on the heels of the highly-anticipated Walking Dead San Diego Comic Con panel this Friday: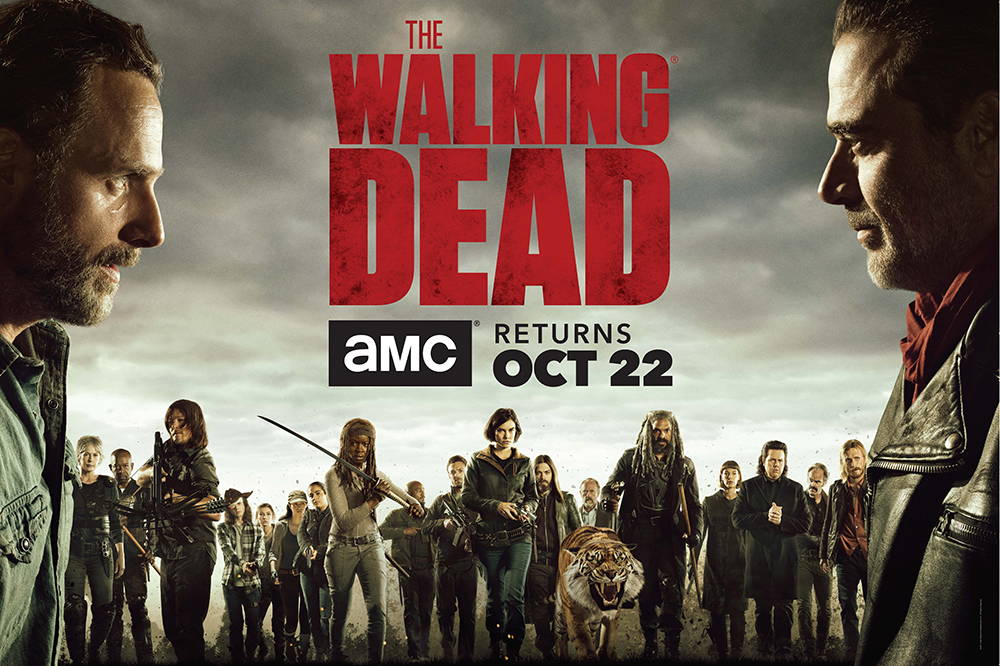 Here we see Rick and Negan facing off for All Out War, one of the most notorious and bloody storylines from the comics. Behind them are their allies poised for battle, including Eugene who recently defected to The Saviors and Dwight, who recently decided to play both sides. With all the new groups and communities introduced in the past few seasons, this is undoubtedly the most expansive key art yet. Fans of the source material will be quick to point out the similarities to The Walking Dead Issue #120, which also pit the two leaders against each other in an epic cover: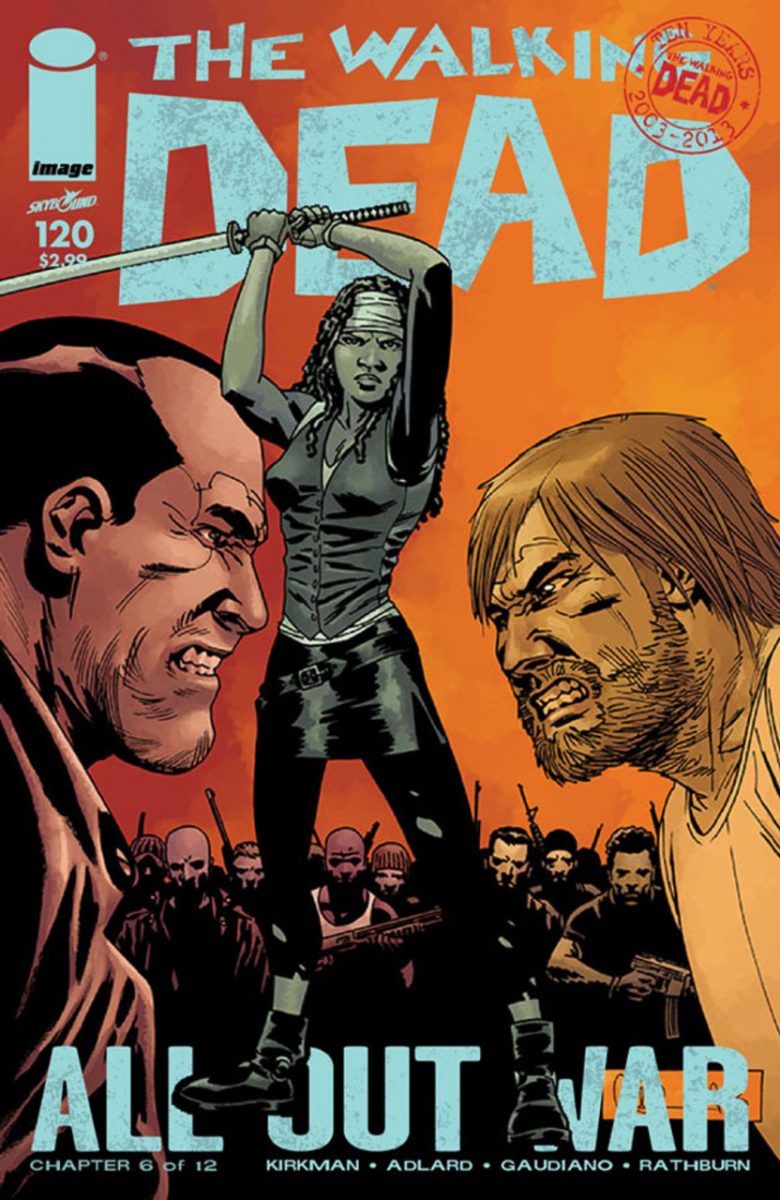 Despite the similarities, this season will still be plenty different from the comics. For example, Carol and Morgan were already dead in the comics at this point and Daryl doesn't exist; so all of their storylines will be interesting to watch play out in Season 8.
---
If that somehow wasn't enough Season 8 for you Entertainment Weekly released a new picture from the season, where Rick appears to be counseling Maggie:
What are you most excited to see play out in Season 8? Tell us in the comments!