AMC just revealed Fear the Walking Dead will return for the second half of Season 3 on Sunday, September 10th. Along with the news they dropped an epic poster that features the main cast: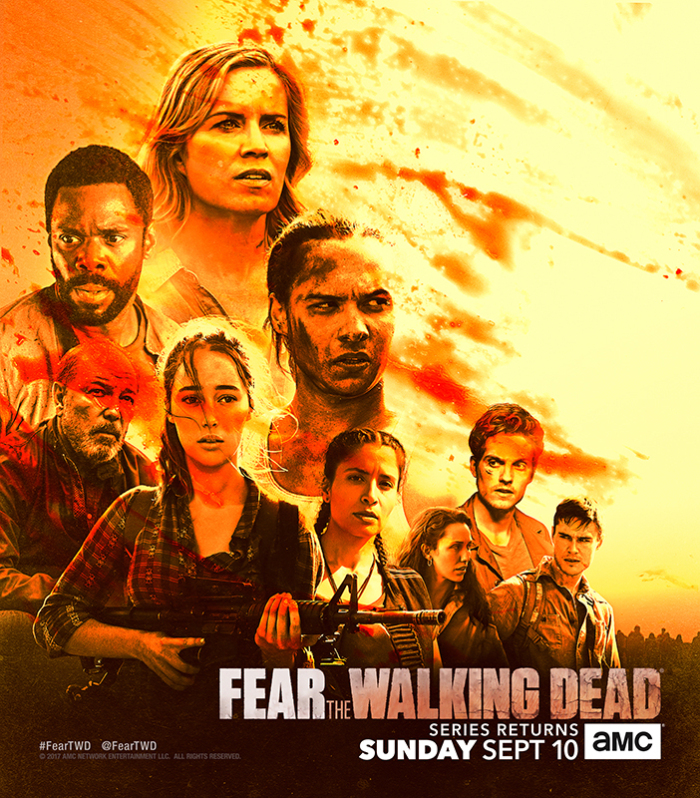 Here we see Madison atop this poster as the clear leader, with the rest of the cast like Daniel, Alicia, Strand, Troy, and even Lola below her. Notably missing from the group is Walker, the Native American antagonist that Madison made peace with during the Mid-Season Finale.
The second half of Season 3 will aim to answer lingering questions from the Mid-Season Finale, like what happens to Strand after he incinerated The Abigail? Can Madison really control Troy like she thinks she can? Will Daniel thrive at the Gonzalez Dam and eventually get reunited with Ofelia? And will Nick finally find a barber? Stay tuned and tell us what YOU'RE most excited to see in September.