Fans of The Walking Dead Blu-Ray/DVD sets are in for a special treat this year. First reported by Yahoo TV, this year's Season 7 box will feature Episode 710's infamous gladiator walker Winslow, seen below guarding the Season 7 box: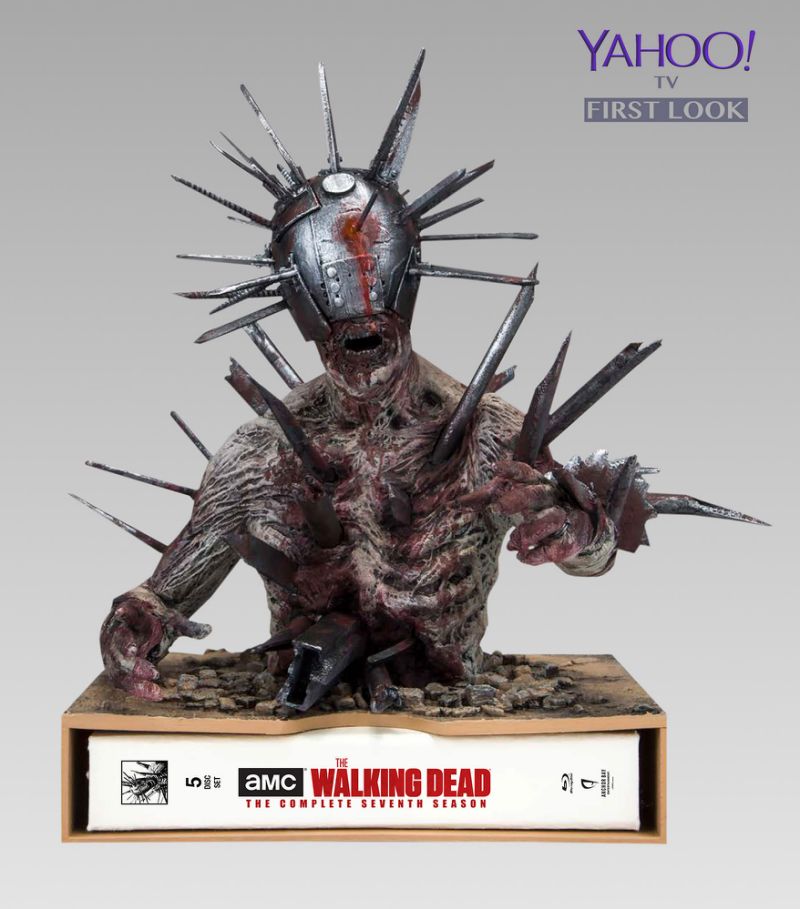 Available only on Amazon starting this October, The Limited Edition Spike Walker With Soft Touch Digipak set from Lionsgate and Anchor Bay Entertainment was created by McFarlane Toys and will feature "special mechanics with one of the chest spikes" so that "collectors will have to remove the spike and drive it back into the sculpture to release the Blu-ray box set underneath the bust." Here's an artist's rendering of fans attempting to extract the DVD: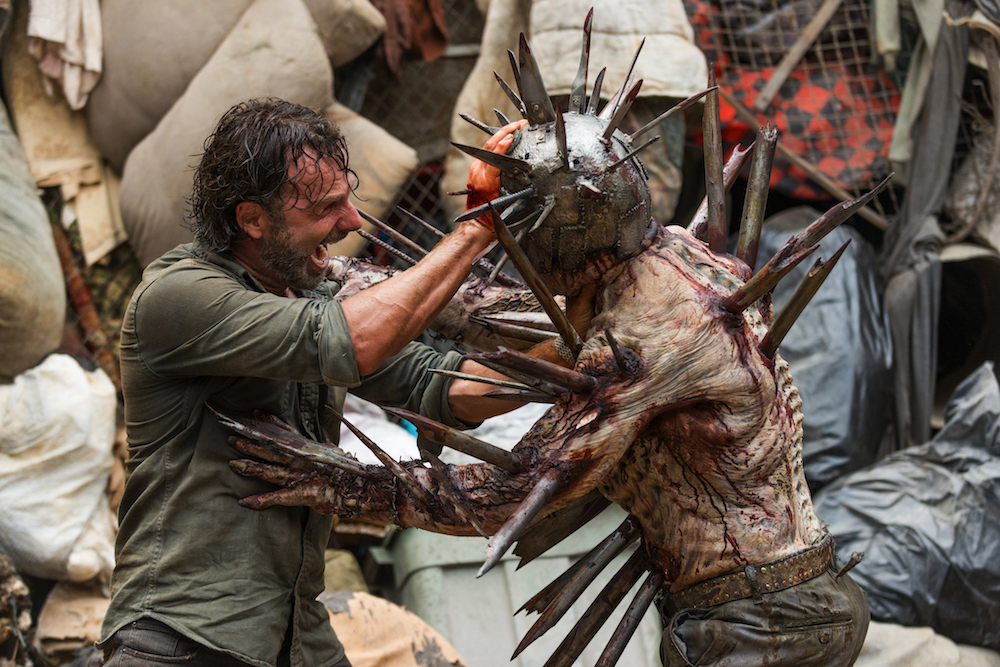 Once Winslow is conquered fans will get the five disc box set featuring Winslow himself on the cover. Although Winslow only lasted an episode, he still proved to be one of the most memorable characters of the season. "I love the fact that seven and half years in, we're able to come up with stuff that still feels iconic and memorable," Walking Dead special effects guru Greg Nicotero reflected to Yahoo.
Inside the DVD fans can expect features like:
"A Larger World" Featurette
"A New Chapter of Fear" Featurette
Audio Commentaries
"Breaking & Rebuilding" Featurette
Deleted & Alternate Scenes
"In Memorium" Featurette
"Inside The Walking Dead" Featurette
"The Making of The Walking Dead" Featurette
"The Writers of The Walking Dead" Featurette
"Top Walkers" Featurette
"Warrior Women" Featurette
---
Fans who are dying to watch Season 7 can also pre-order the regular Season 7 DVD now before it's August 22nd release. So, will you be picking up the Season 7 DVD or the Winslow special edition? Tell us in the comments!