We are BACK with more answers to your burning questions about The Walking Dead. Let's do this.
---
Daryl Love
Is Daryl ever going to find some type of love?!

— Jas ? (@GucciJongin) August 24, 2017
Great question. It's hard to believe that in the six seasons Daryl's been on we haven't seen him in one solid relationship. The Caryl shippers might tell you otherwise, but Daryl mostly strays from romance. In the Walking Dead Issue #130 Letter Hacks, Robert Kirkman briefly commented on it. "We have very specific ideas about Daryl's sexuality (or the seeming lack thereof), and if there's ever a quiet period in the show where he's not consistently distracted by crossbowing…we'll tackle it in the show." Aside from that, we can't confirm or deny any future love interests.
---
Shanetatorship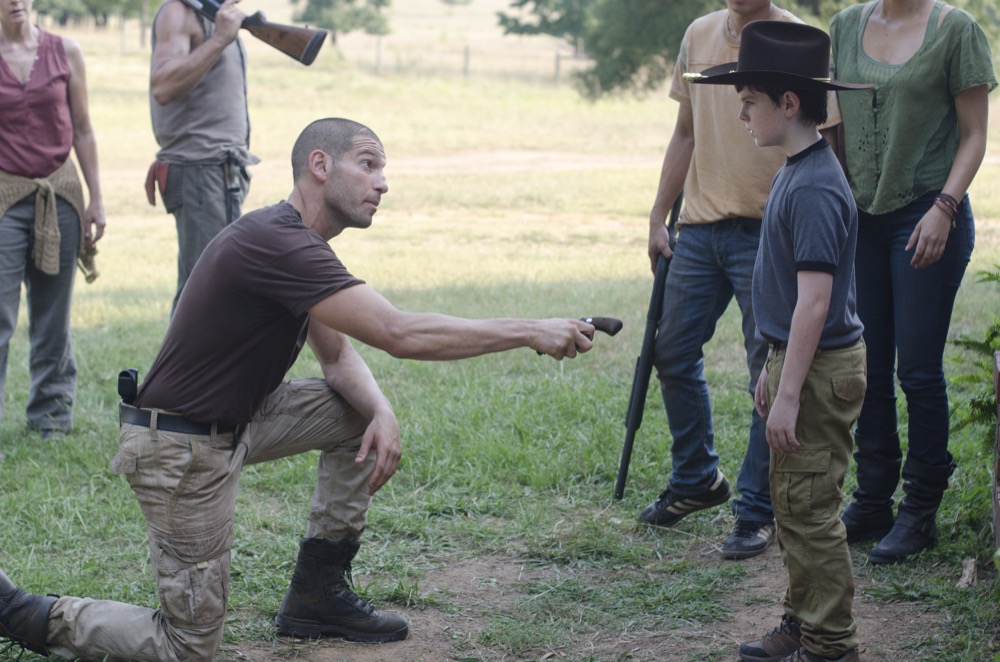 Do you think the group would still be together if Shane was leading?

— Lizzie Bozzie (@LBozzie10) August 24, 2017
In our opinion, no. Even though Shane had some practical ideas, he was eventually too far gone to successfully lead the group. Sure, Rick has had his lapses in judgment but Shane was overall more unhinged than Rick.
---
Negan's Backstory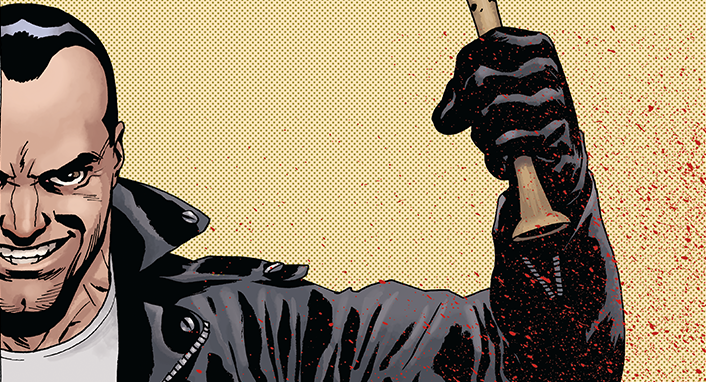 Will we get to see the back story regarding Negan? #WalkingDead

— KingKristiAnn?? (@OCKatalyst) August 24, 2017
Yes! We've answered this before but we want more people to know – Negan's comic backstory, which was collected from a series of Image Plus issues called Here's Negan, will be collected into a hardcover October 4th! As for the show, we can't make any confirmations but Showrunner Scott M. Gimple has hinted they'll incorporate it when the time is right.
---
Becoming a Walker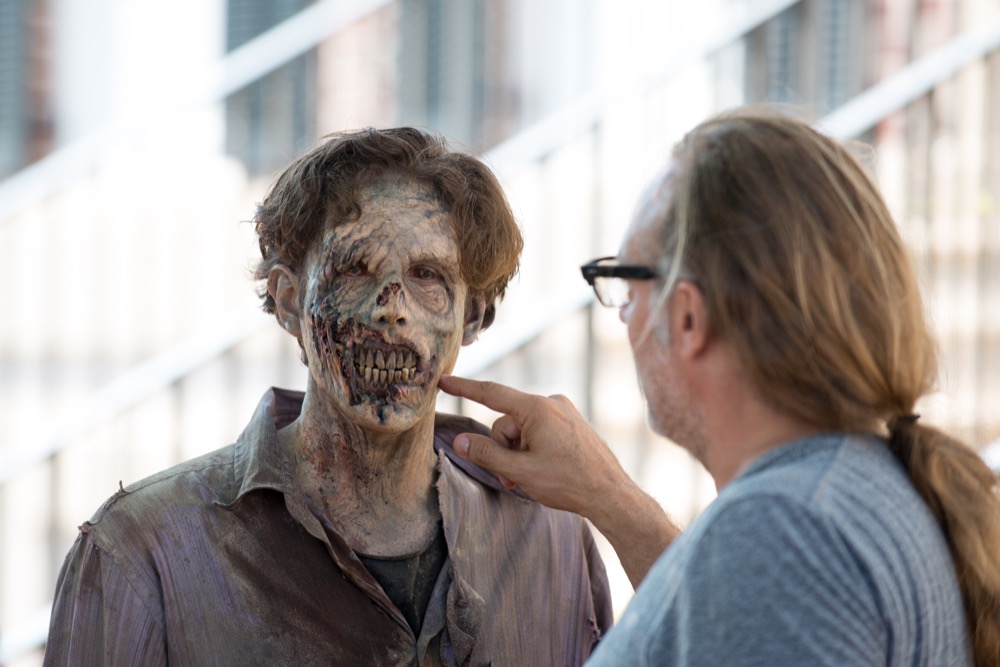 how long does it takes to do the make-up of one walker?

— Flo ? (@Flokaah) August 24, 2017
Great question! Walking Dead special effects master Greg Nicotero told CNN, "We've gotten to a point where we're averaging about an hour and a half per character…Some days, where we only have six or seven walkers, we're able to take a little bit more time with them, make them particularly decomposed-looking."
---
Zombie Animals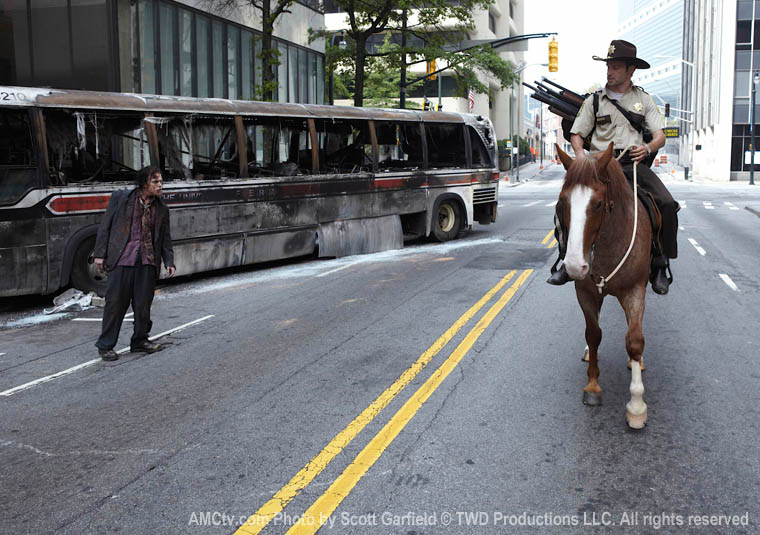 Are animals affected like humans? Where did they all go? You hardly ever see any

— A.Ysick (@A_Ysick) August 24, 2017
They are not. Creator Robert Kirkman confirmed this on an episode of Talking Dead. "Animals can't become walkers/zombies," he confirmed. "Only humans." So there you have it!
---
Rapid Fire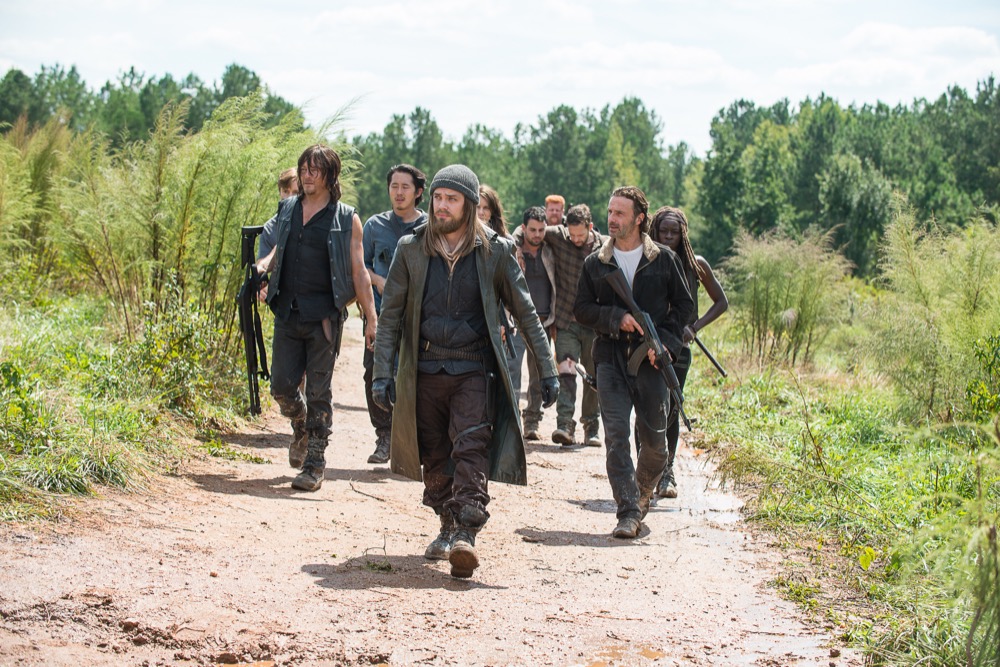 Who maws the lawn? Why are there no zombie bears? Do Walkers on the fence of the Sanctuary stink?

— femJack (@LurkingJack) August 24, 2017
Probably Gabriel, as we mentioned above animals can't be zombies, and yes.
---
Lean With It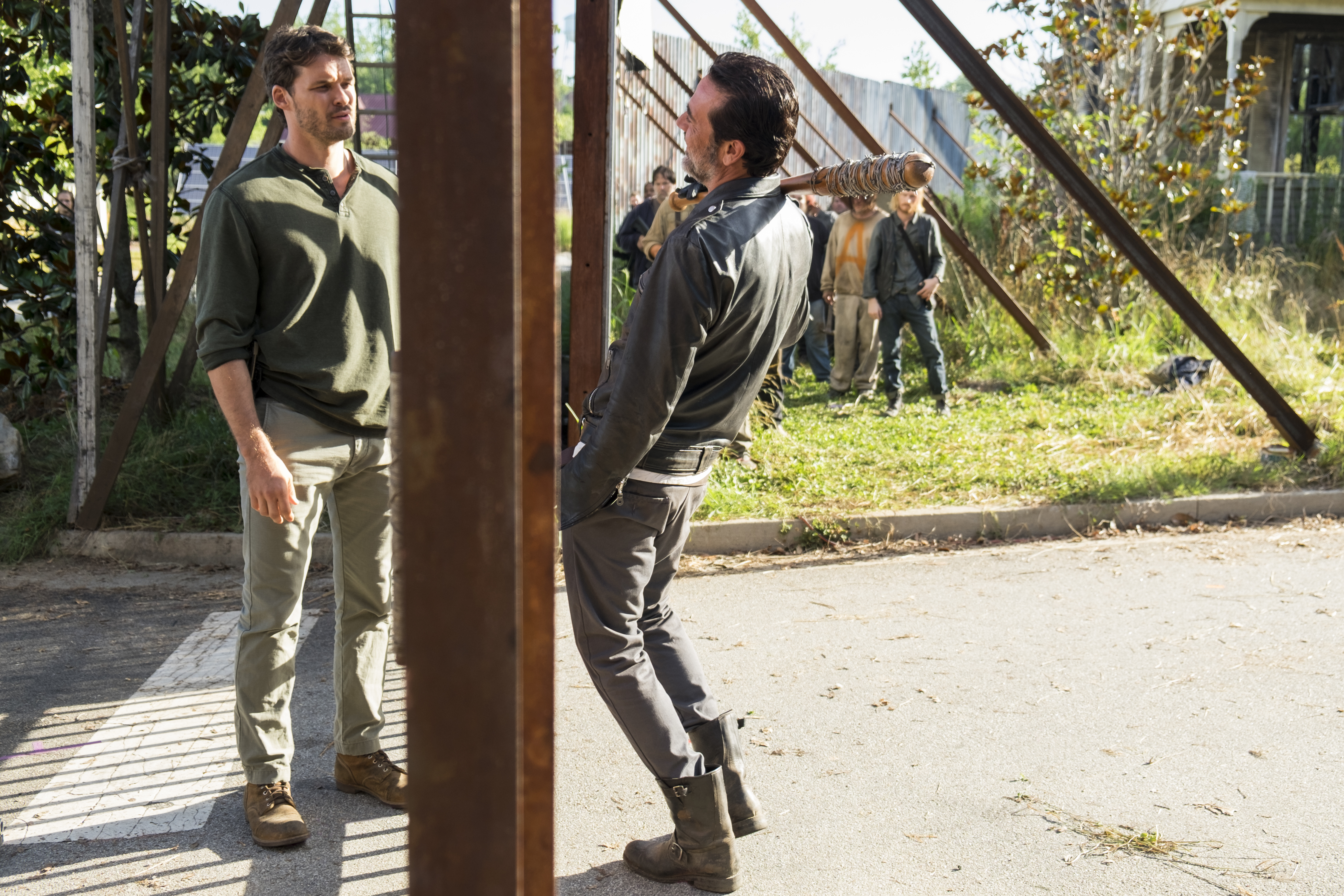 how far will Negan lean back in season 8? pic.twitter.com/IKEtgfGfwi

— Liam H ?? ☻♫♪ (@habalabaduba) August 24, 2017
There will be so much leaning you'll get sick of it. Kidding, it's Negan. You'll love it!
---
What questions do you have for our next mailbag? Tell us in the comments and we might answer them!