Some may call The Walking Dead fantasy but (30 for 30 voice) what if I told you that zombies HAVE walked among us? We researched some cases of zombie-like instances among humans and nature that happened in real life and here are the most compelling cases:
---
The Miami Zombie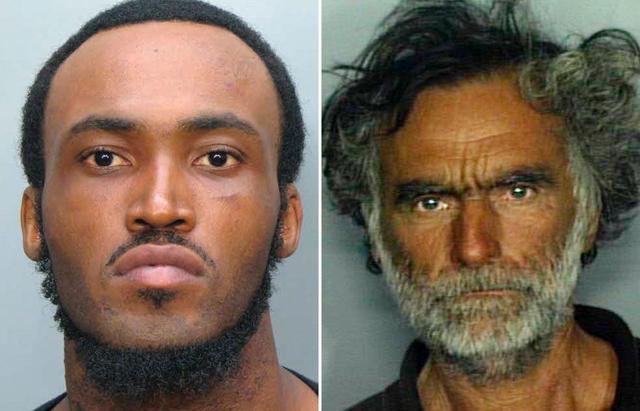 Remember back in 2012 when The Dark Knight rose, Kesha still had a dollar sign in her name, and a man in Miami attacked and feasted on a man's face? To refresh your memory, a naked man named Rudy Eugene gruesomely mutilated a homeless man, eating 75% of his face above the beard. When police arrived he snarled at them and it took several shots to kill him. Although most believed his behavior to be caused by bath salts, toxicologists only discovered marijuana in Eugene's system. It is still unknown why he acted so rabidly.
After being dubbed "The Miami Zombie," The Center for Disease Control tried to quell the public by releasing a statement assuring zombie fans, "The CDC does not know of a virus or condition that would reanimate the dead (or one that would present zombie-like symptoms)." Why don't you tell us what's REALLY going on, CDC?!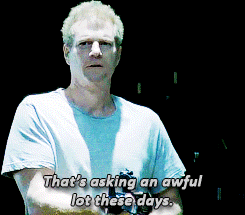 ---
Zombie Ants!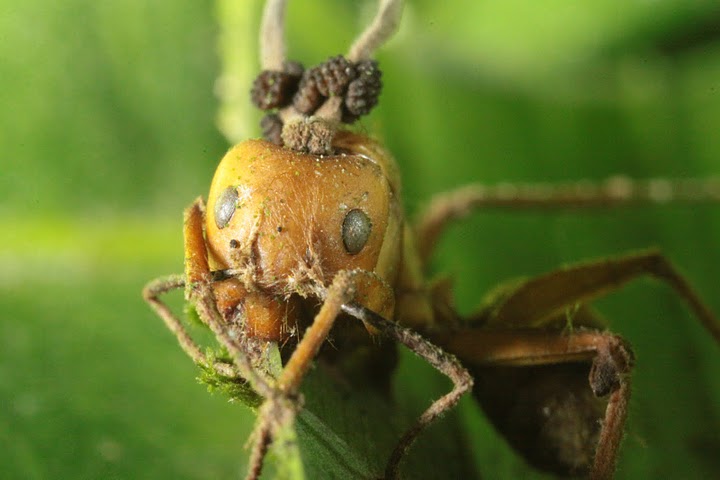 Researchers at Penn State researched a crazy phenomenon where certain types of fungi turn ants into 'zombies.' Joseph Castro from Live Science explained, "Fungal cells in the ant's head release chemicals that hijack the insect's central nervous system. The fungus forces the ant to climb up vegetation and clamp down onto a leaf or twig before killing its hapless drone. It then grows a spore-releasing stalk out of the back of the victim's head to infect more ants on the ground below." This fungi, known as Ophiocordyceps, need ants to mostly finish their life cycle before taking hold.
---
The Cannibal Killer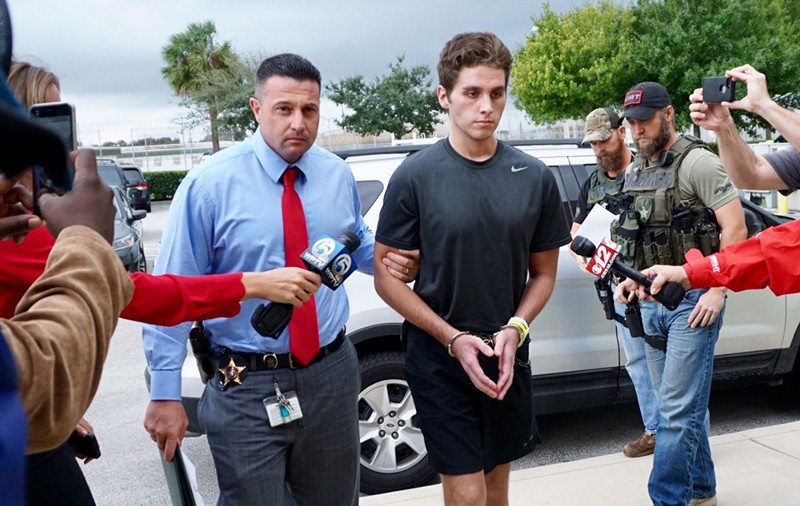 Four years after the Miami Killer incident college student Austin Harrouff from Jupiter, Florida abruptly left a dinner with his parents and randomly killed a couple innocently hanging out in their garage. After the murders he stripped naked and began eating their flesh, until police arrived and arrested him. Like Rudy Eugene, many believed him to be under the influence of bath salts. But a toxicology report ruled that out and determined he only had marijuana and alcohol in his system. It's still unclear why this otherwise normal kid would resort to this violence.
---
"Daddy, give me water"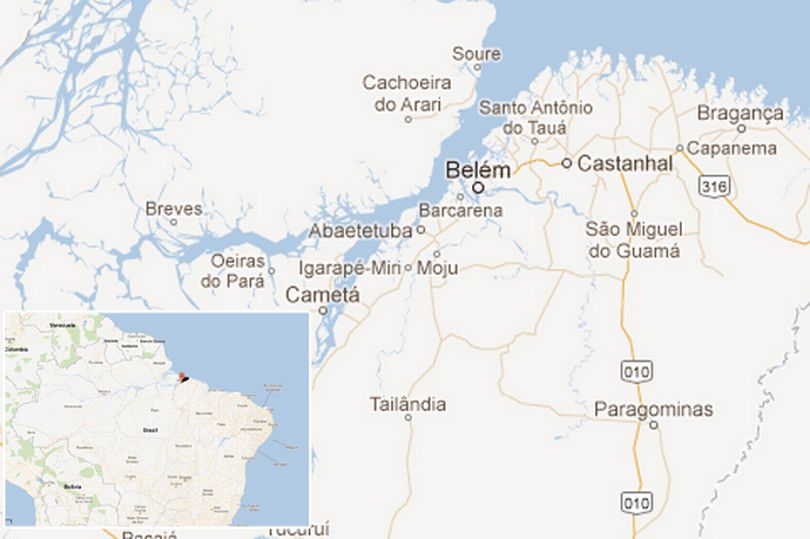 In 2012 a Brazilian boy named Kelvin Santos was pronounced dead following complications from bronchial pneumonia. At his wake, the boy shocked his family when he sat up in his coffin, looked around, smiled, and asked his father for a glass of water. "Everybody started to scream. We thought a miracle had taken place and our boy had come back to life," the boy's father Antonino confessed. As the family rushed over the boy sat back in his coffin and died a second time. The doctors couldn't explain how the boy came back to life so his father filed a complaint with the police. "Dead people don't just wake up and talk," Mr. Santos explained. "I'm determined to find out the truth."
---
Zombie Spiders!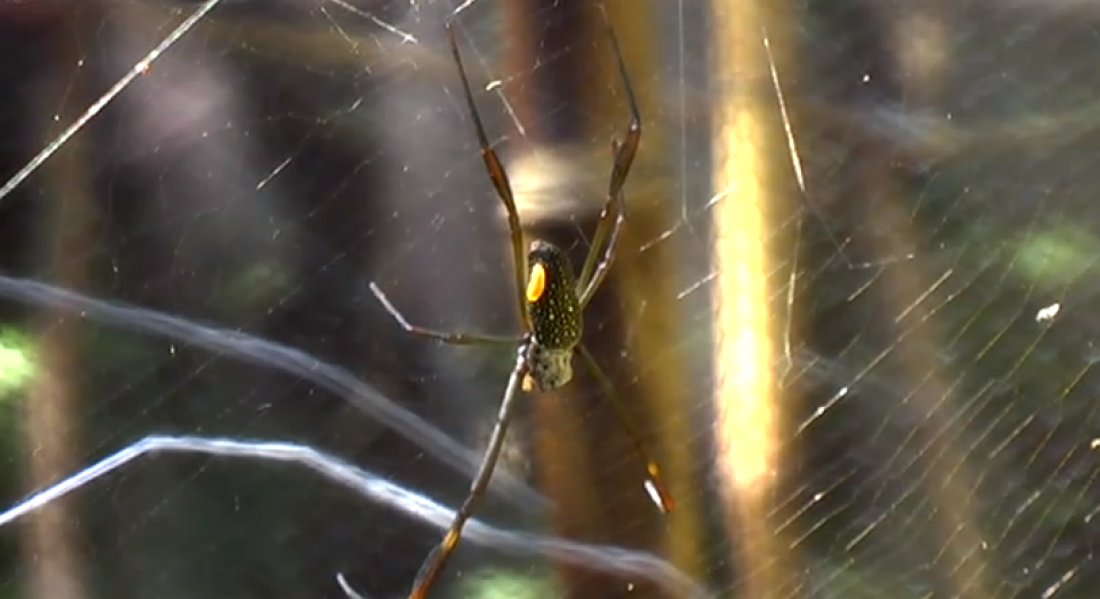 Ants aren't the only insects susceptible to zombiehood. Spiders in Costa Rica are sometimes targets of a tropical wasp species known as Hymenoepimecis argyraphaga, which is a parasite. According to Mental Floss, these wasps use "an arsenal of toxins and mind-altering chemicals (that) is able to turn the spider into a slave and a meal, and its web into a safe haven."
Essentially, the wasp will lay an egg in the spider and release a chemical in it that mind-controls the spider into building a huge web that its larva can safely create its cocoon. While the spider mindlessly builds this web the larva sucks out the spider's life force, leaving a dead spider and a perfect home to complete its next life cycle.
---
Rising From the Dead
In 2014 a three-year-old girl from the Philippines was taken to a hospital for a fever and then pronounced dead by a doctor after he couldn't find a pulse. At the funeral, a neighbor lifted the coffin lid and noticed the girl move her head. He quickly removed her from the coffin and gave her some water. She was taken to a hospital where she made a full recovery. The inspector assigned to the case claimed "it appeared the girl remained in a state of comatose in their house." That, or she's a blood-thirsty zombie.
---
Which undead story do you think is the craziest? Tell us in the comments!