The Walking Dead fan mailbag is BACK to answer your most burning questions as we await the Mid-Season 9 Premiere on February 10th. Quick programming note – we are going to release these (at least) monthly so each one is full of juicy questions (and so you don't kill me on Twitter for being repetitive).
---
Alpha's Entrance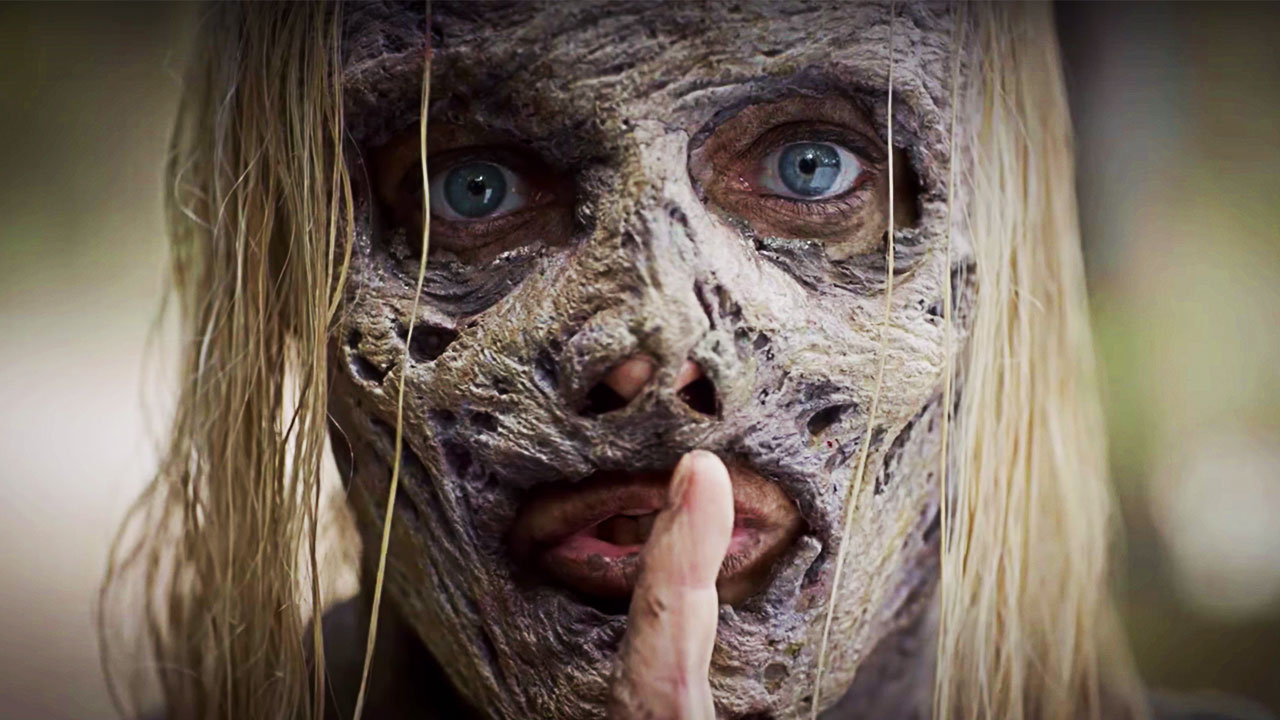 ROSITA. Will we see much of her in the second half? And when should we expect to see Alpha?

— sam (@rositaxtwd) January 17, 2019
Rosita will have some fun storylines to play with in the back half. As for Alpha, the leader of the Whisperers, you can expect to see her VERY soon.
---
Beta Scenes?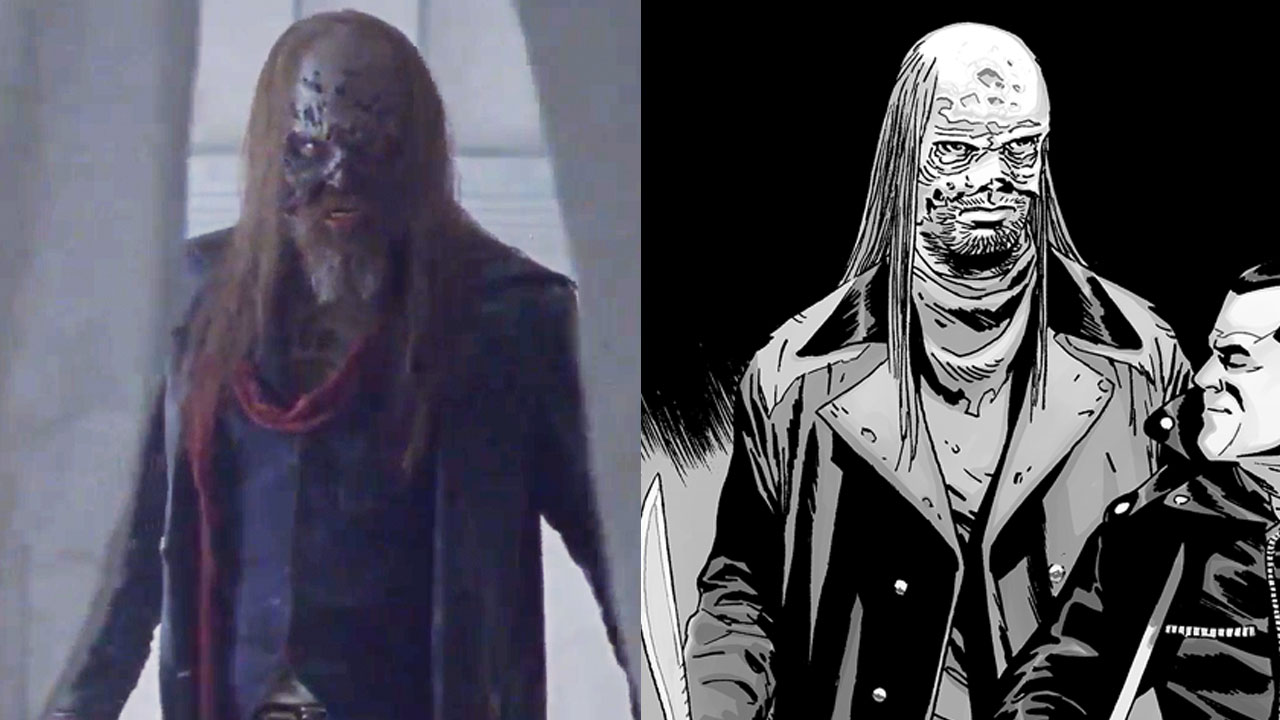 Beta appears a lot sooner than he does in the comic. Is there any of our survivors/TF he has scenes with we should look forward to?

— ZM ❤️ Ricarzekichonne (@zombie_madam) January 17, 2019
As seen in the trailer for the back half Beta actually has a big brawl with Daryl. Additionally, his scenes with Alpha are really something to look forward to. That's all we can say for now.
---
Negan's Whereabouts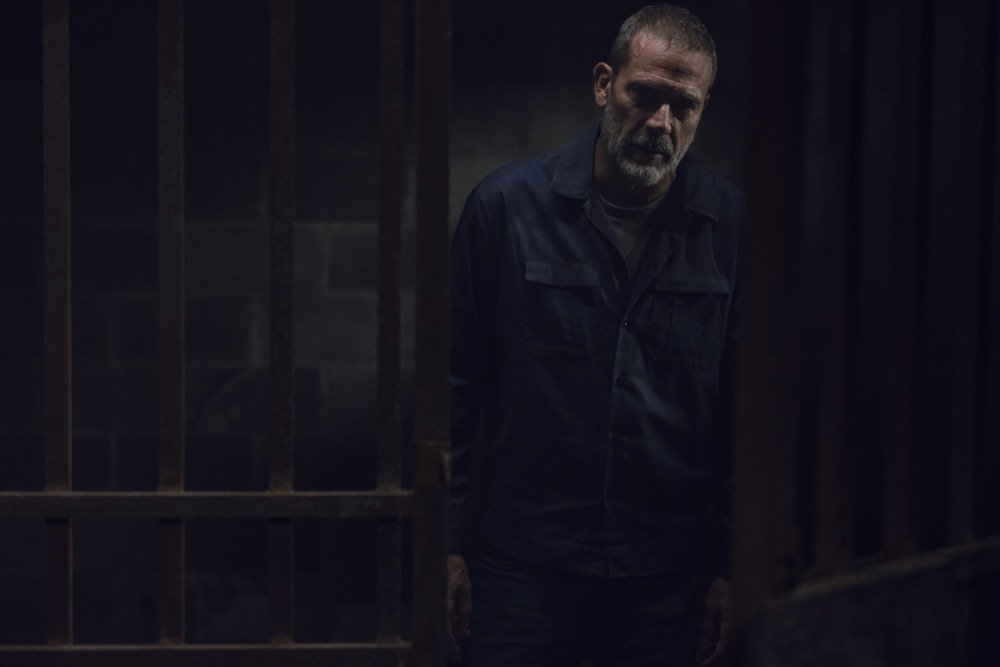 I want to know where is negan??

— Zainap☠?⚘. (@ZainapMcReedus) January 17, 2019
Good question! We will find out what he did after escaping his cell in the first episode back on February 10th.
---
Carol & Daryl Well-Being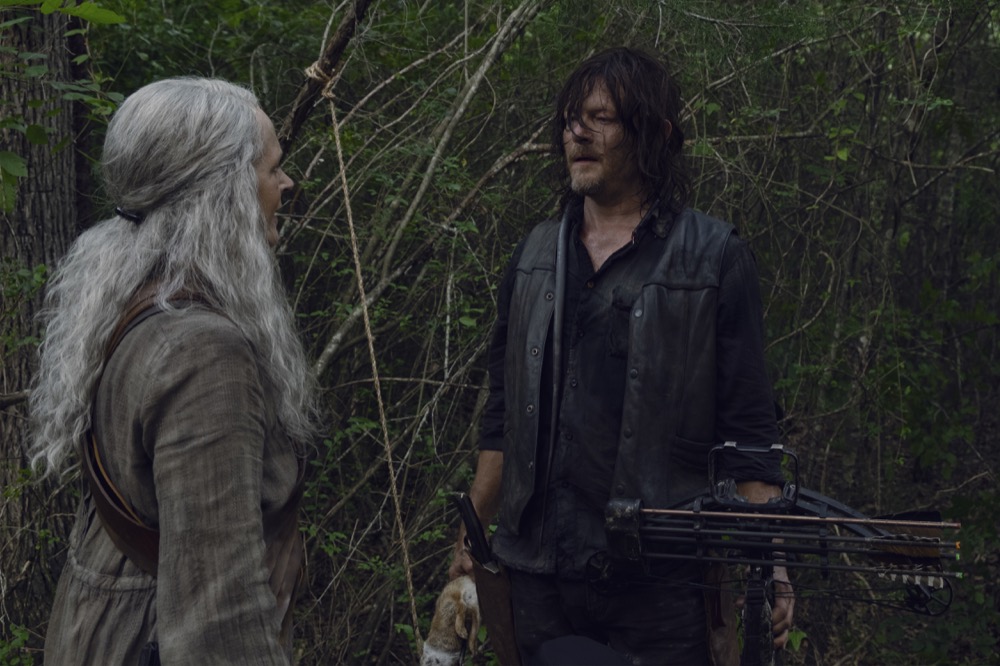 just want to know if carol and daryl are safe and happy that's it

— melanie? (@darylspeletier) January 17, 2019
Don't worry, they're both OK. I mean Daryl's a little worse off because he just witnessed his friend Jesus get murdered while discovering there's a whole group of people disguised as walkers…but other than that good!
---
Rainy With A Chance of Caryl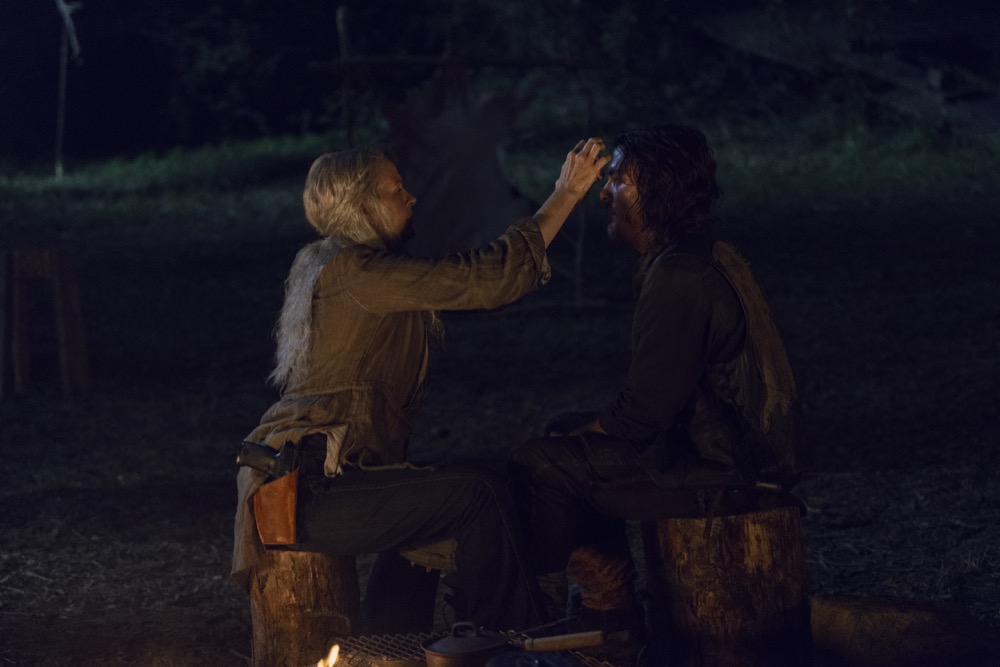 Soooooo Carol and Daryl…are they EVER going to happen? You pair up the oddest people for couples and the one couple that should be???? As a loooooong time fan, this frustrates me. pic.twitter.com/p0kS3tZyme

— Wendy Miller ? (@vendymiller) January 17, 2019
As we've said in the past, Carol and Daryl have a complicated relationship. And although you might not get the shipping-ness you want (*ahem* she's with Ezekiel), they will share more scenes together in the back half. Norman Reedus said on Talking Dead back in Season 8, "I mean I'm not against (Daryl & Carol being together), you just never know with this show…I love Melissa; more than Daryl loves Carol even, so, you know, never say never."
---
Jesus Lives?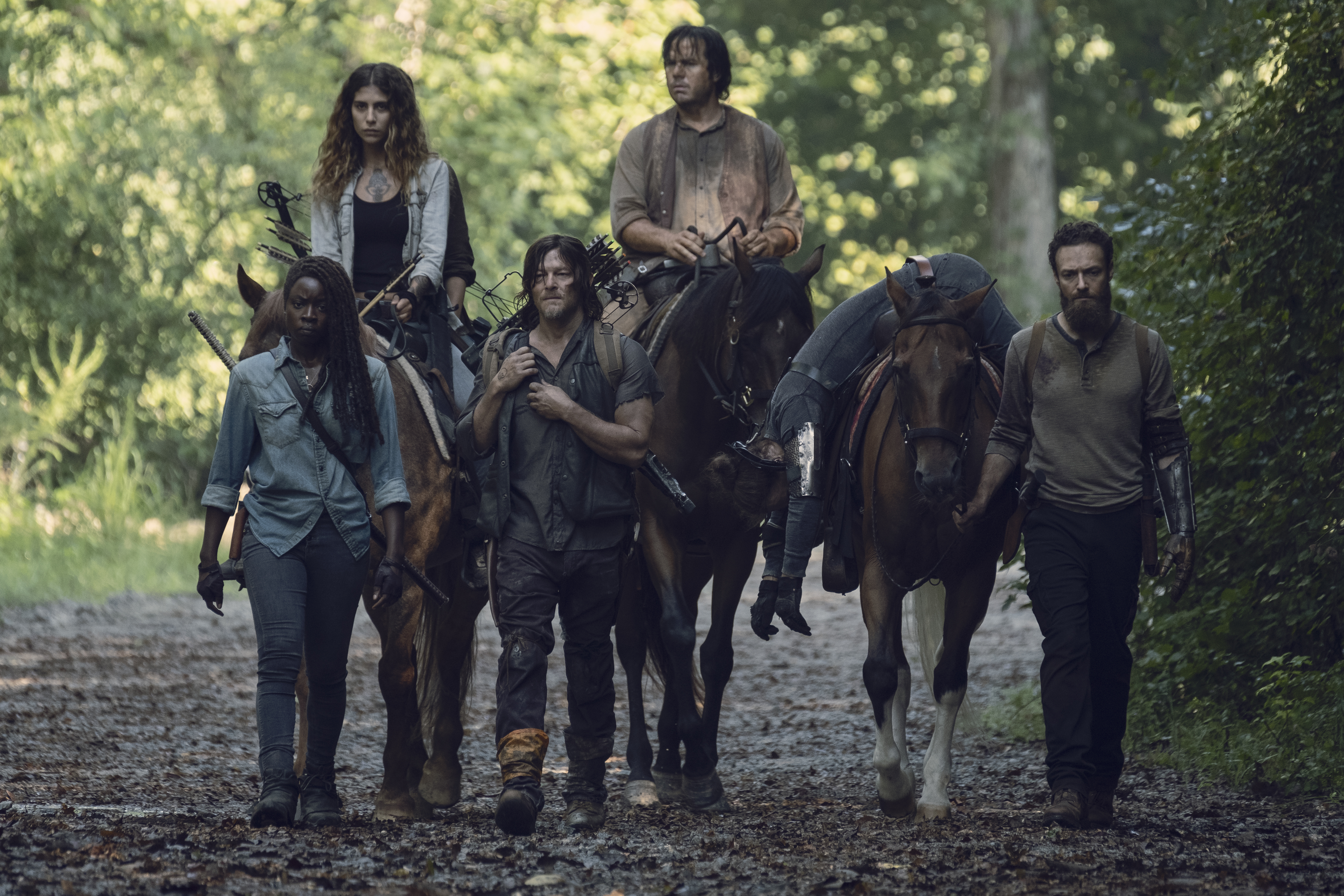 Can you bring Paul "Jesus " Rovia back?

— Patrick Rovia ❤️ || 64✨ (@lgbt_rovia) January 17, 2019
Although Jesus is definitely dead, you WILL see Tom Payne return as his corpse in the Mid-Season Premiere (seriously, it's really method). Also, there's a chance we get to see him again through a flashback, as he's hinted at in interviews. Stay tuned.
---
Rick Movie Update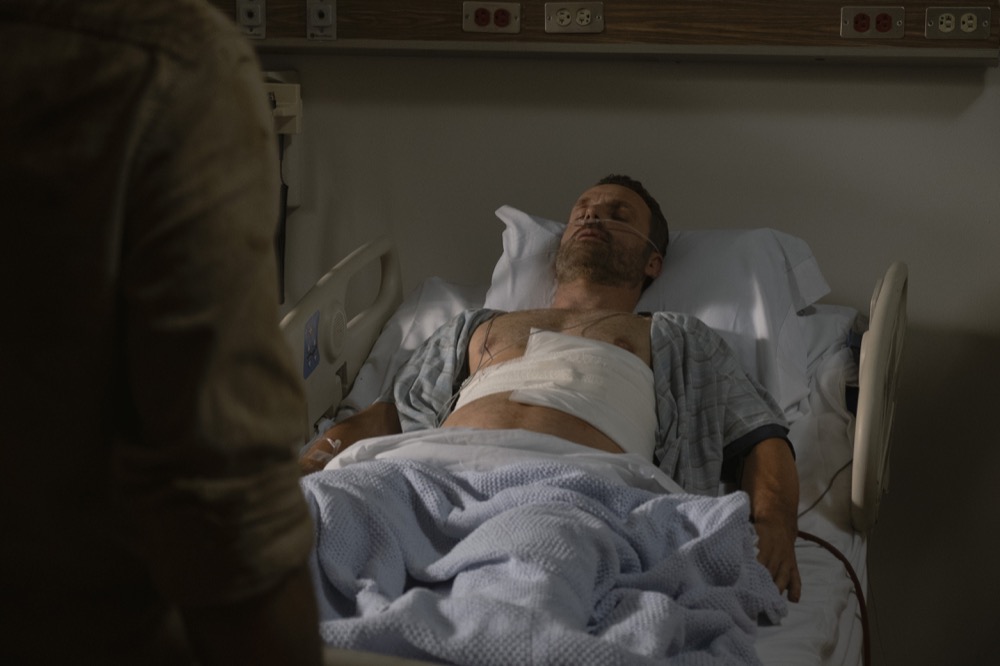 When will we hear details about the Rick Grimes movies?

— Grimes Family (@courtgirl26) January 17, 2019
Unfortunately, we don't have any news on that front right now. So our update is there is no update, sorry.
---
Rick Junior Update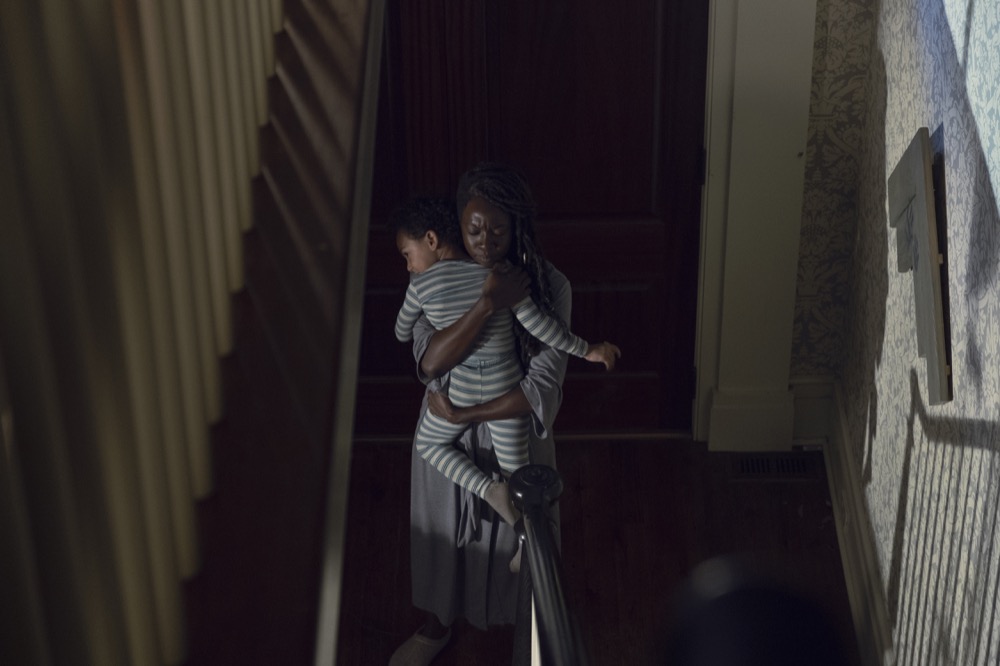 how often will we see rj ? the spawn of rick and Michonne

— Lala? (@RichonneEndgame) January 17, 2019
Expect to get a few more scenes with RJ in the back half – just don't anticipate him leading anyone into war or anything. That's Season 10.
---
Michonne Badassery Scale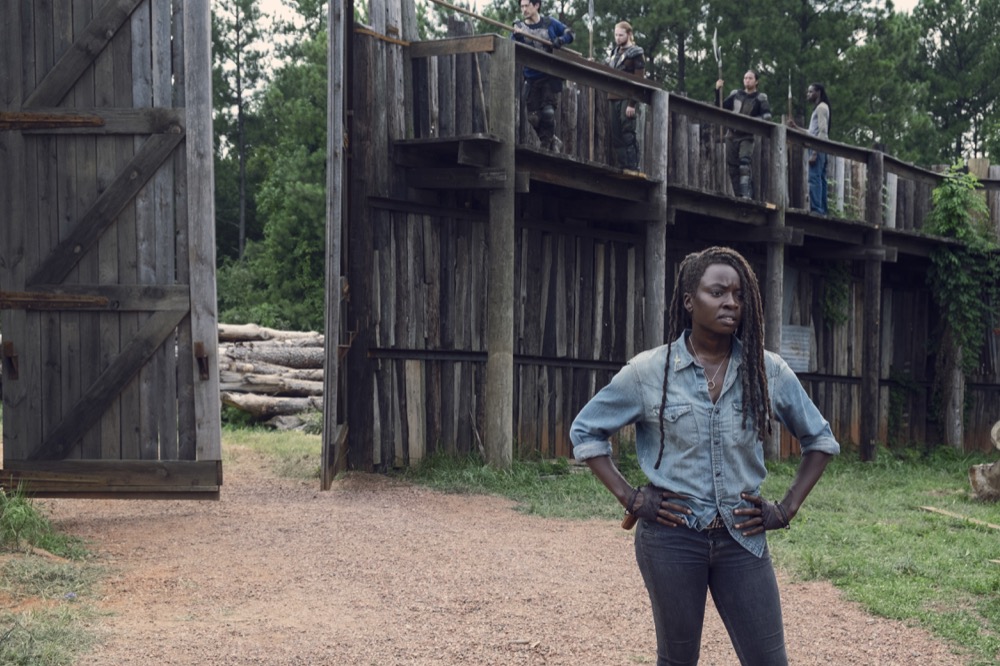 On a scale of 1-24 how much Michonne badassery will we see in the back half?

— sugar ? (@teamrichonne) January 17, 2019
Gonna go with 23, just to leave room for more badassery in the future.
---
Judith & Michonne Team-Up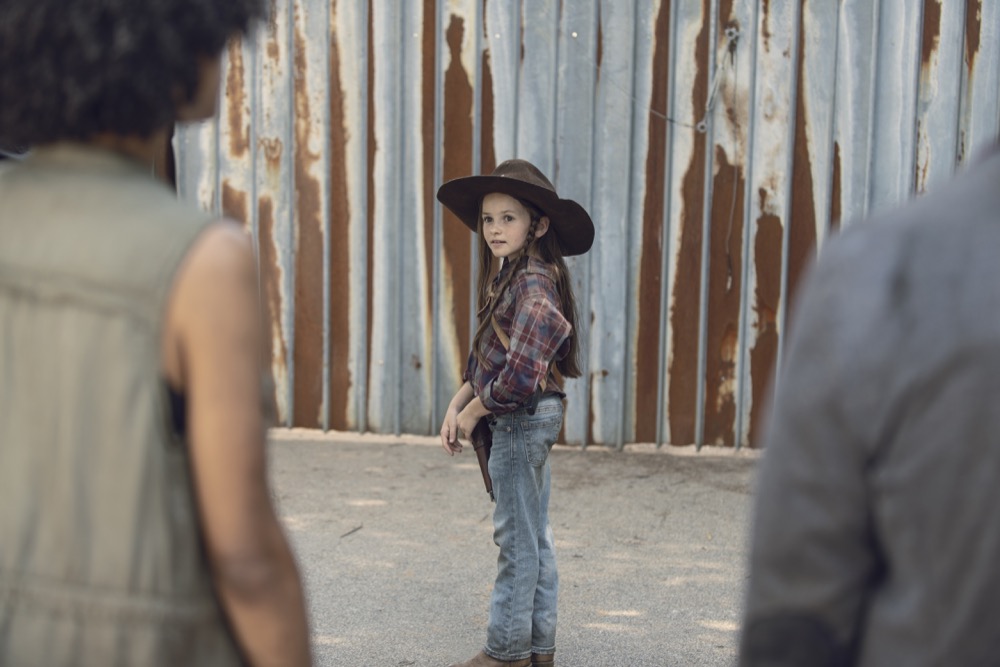 Will we see Michonne and Judith fighting walkers and/or bad guys
together?

— Grimes Family (@courtgirl26) January 17, 2019
That WOULD be cool to see, wouldn't it? ?
---
Judith's Friends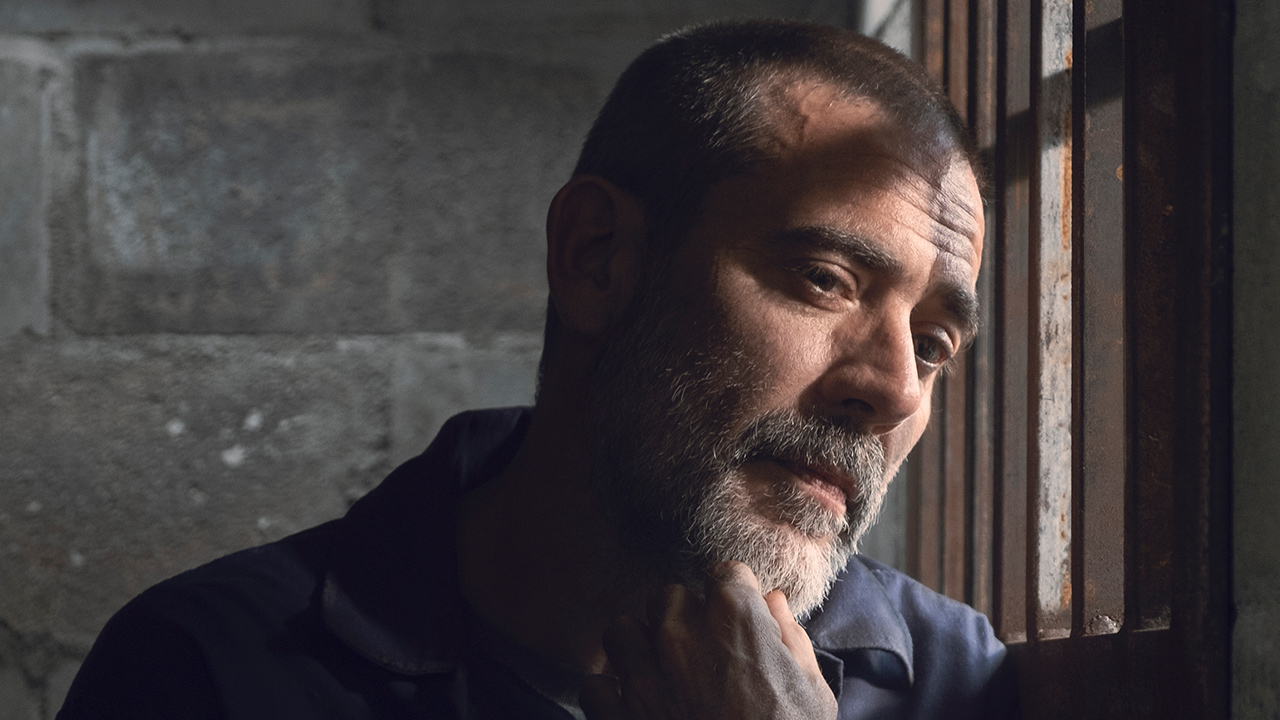 Who is Judith the most close to to besides Michonne and Rj? Will we find out in 9b?

— luthern (@luthernbryan) January 17, 2019
Negan, tbh.
---
Rick Explained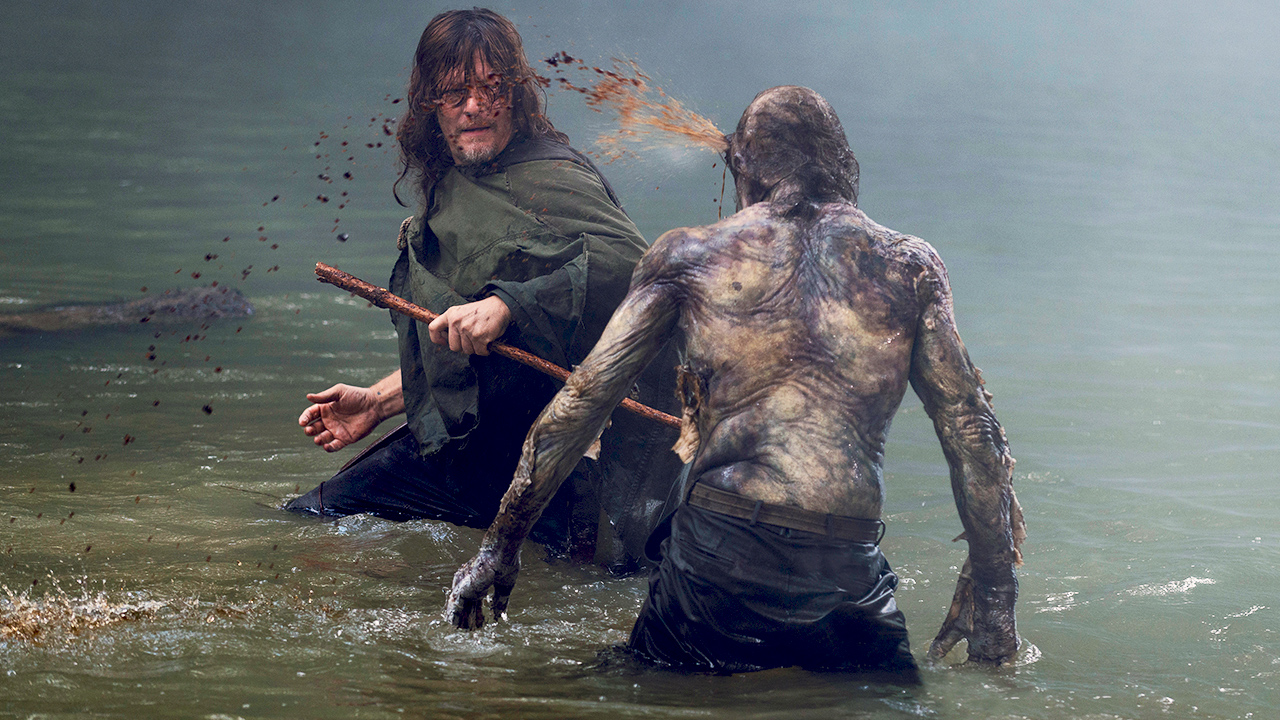 Since the aftermath of Rick's "death" was ignored due to that timejump, will we either through flashbacks or conversations learn anything more about the aftermath?Like who all searched for him and for how long? How did the core group deal emotionally with the aftermath of Rick?

— luthern (@luthernbryan) January 17, 2019
I wouldn't say anyone ignored anything, it's been six years! They've discussed it, and yes it's very possible you'll get more insight into the aftermath of his disappearance.
---
X Marks The Spot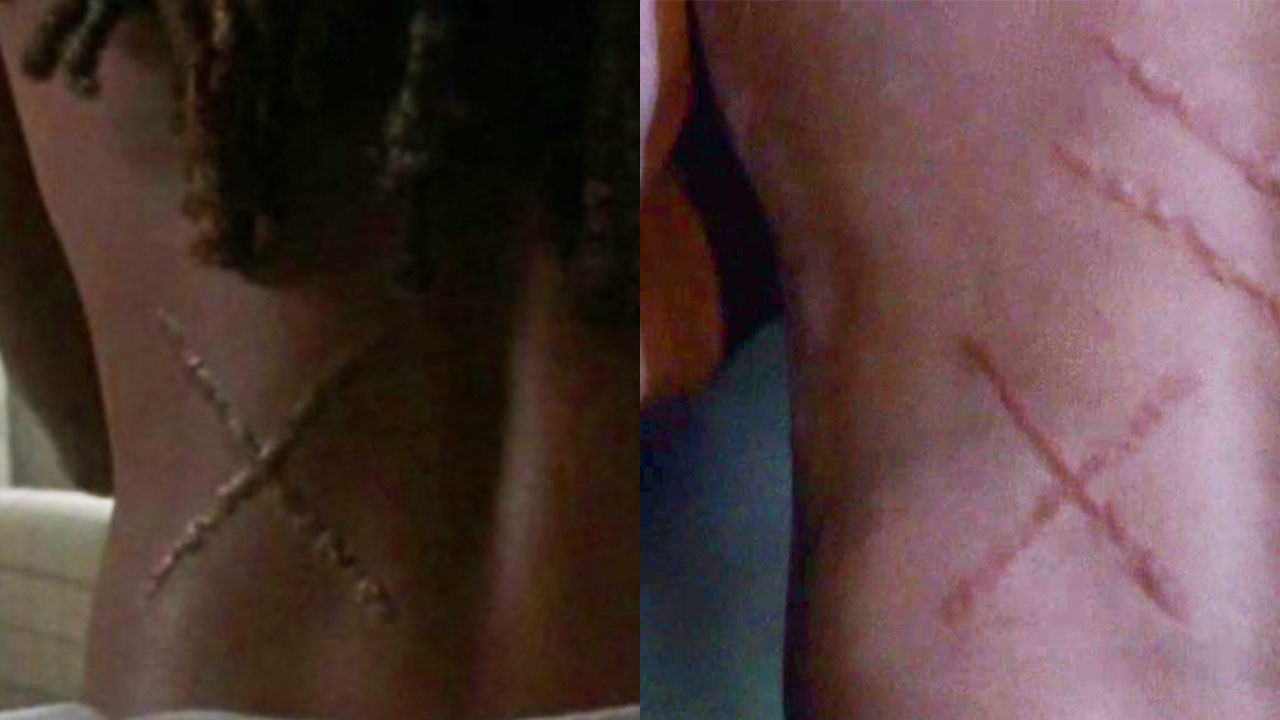 Will we figure out why there is a giant X on Michonnes back? Please I need to know .

— sugar ? (@teamrichonne) January 17, 2019
Sure will – Angela Kang and others even promised as much in interviews.
---
You Wanna Know How I Got These Scars?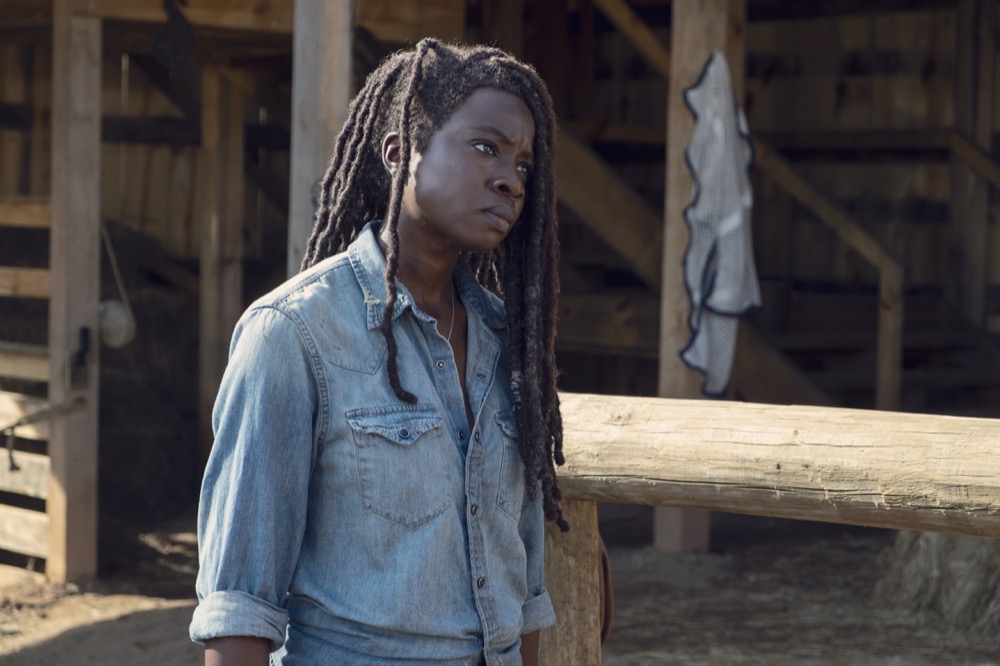 On a scale of 0 to 10 how bad is the story behind the 'x' on the backs of Michonne and Daryl?
And how much will this make me cry?

— Patrícia Daniela (@pattydanny22) January 17, 2019
8 or 9, it's pretty bad. High cry probability. Michael Cudlitz, who directed Episode 907, told Entertainment Weekly, "It's a really f—ed up story. It's a big, really f—ed up thing that happened during that (six-year time jump). At some point, we will find out about it. You will find out eventually what that is. It was bad." Actually, let's answer one more quick question about this:
Will we find out if Carol also has an X on her back?

— GG Bishop ? (@GodsGirl1989) January 17, 2019
Carol has no such scar (that we know about), just Daryl and Michonne.
---
Where's The Beef With Michonne and Magna?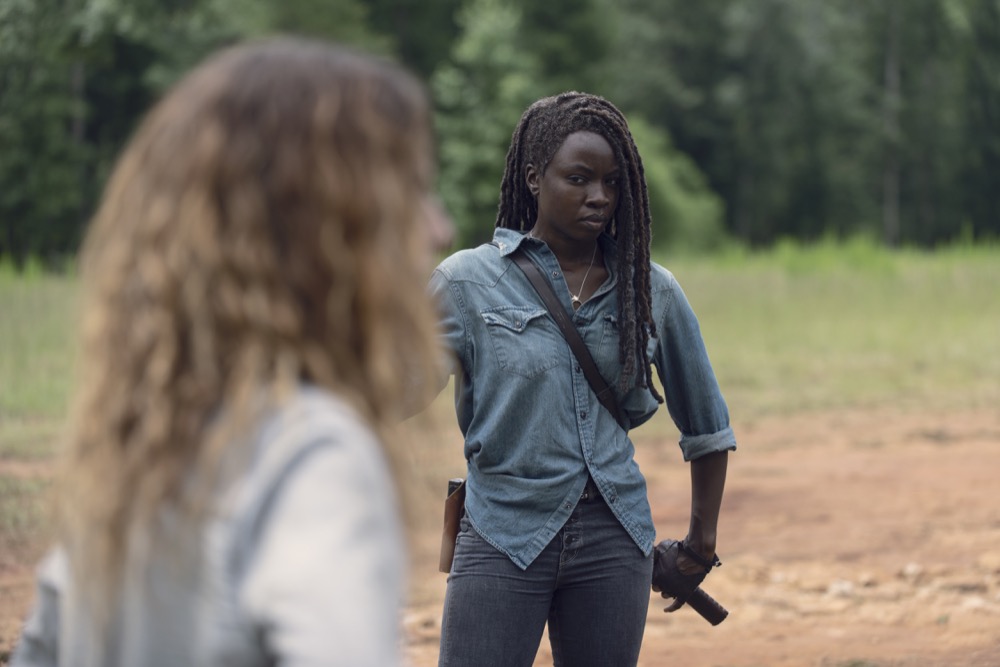 will there be more tension between michonne and magna?

— danii ? | #1 "You" stan (@michonnesokoye) January 17, 2019
With Michonne in Alexandria and Magna at Hilltop, it's safe to say we've seen the last of the fireworks between them. They essentially buried the hatchet in the first half, so even if they did cross paths it wouldn't be as tense as it was in 906 & 907.
---
Update On The Charter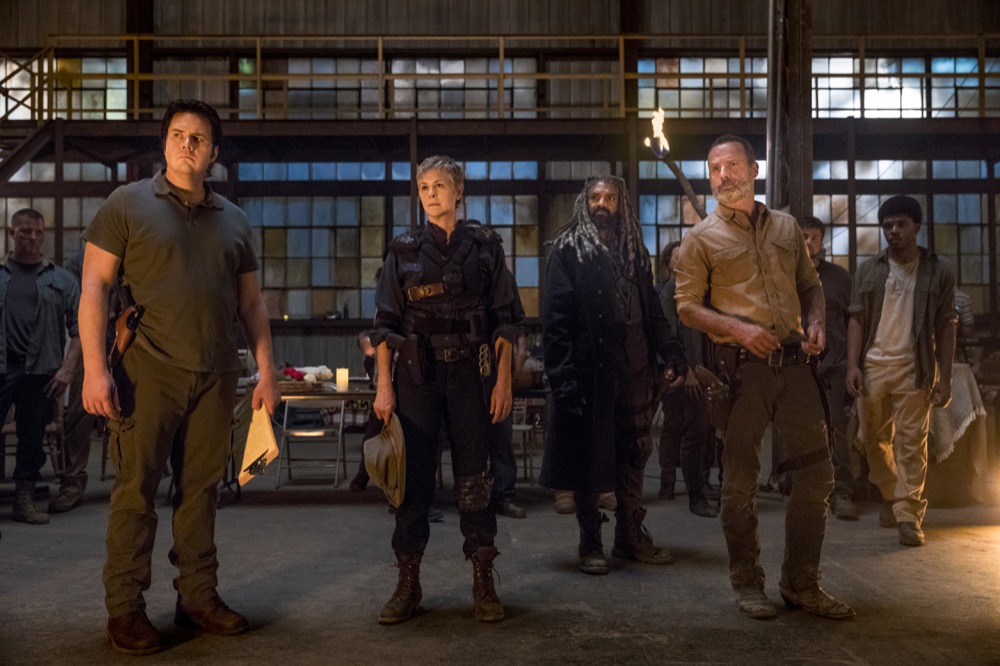 What happened to Charter that Michonne was writing? Will this be addressed again?

— Patrícia Daniela (@pattydanny22) January 17, 2019
Great question! Yes, it will be addressed again, but know with Rick gone it will be more difficult than ever to draw it up. As the synopsis for the back half of the season says, "Since the disappearance of Rick, many of these characters have become strangers to each other, and in some ways, strangers to themselves."
Angela Kang addressed the separation with Entertainment Weekly, saying, "They have obviously, in the six years that have passed, faced some human foes that have affected the way they deal with new people and their level of trust," Kang said. "It's definitely something that we'll learn more about as the year goes on."
---
Gabe's Radio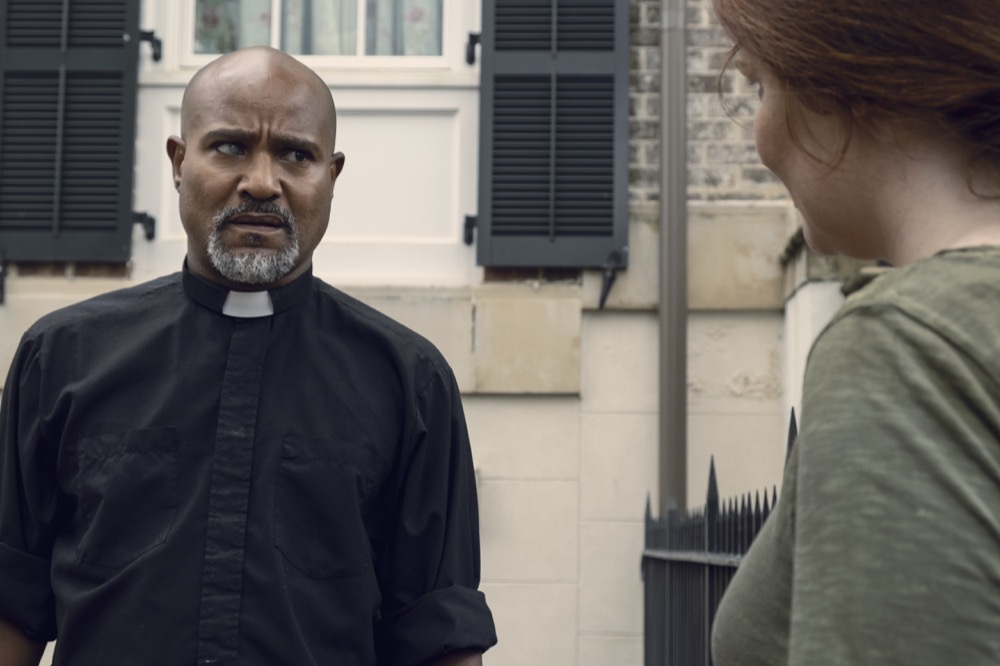 Is Gabriel using the radio to look for Jadis?

— mary (@ultrawlker) January 17, 2019
Six years later I think that ship has sailed. Doesn't mean we've seen the last of the radio though…
---
Leader Tara?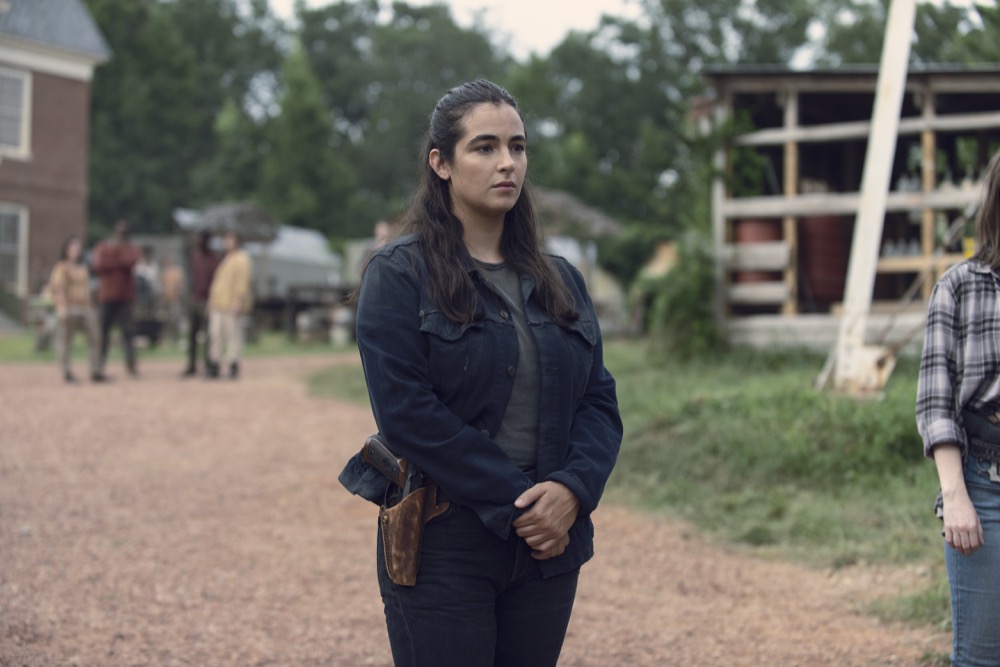 Is Tara the new leader of the Hilltop since Jesus is dead?

— Alterio Randal Riley (@bridgettefan101) January 17, 2019
You'll find out soon, but that's a FAIR assumption. Do you guys get it? Because there's also a fair being planned? I'll show myself out.
---
Carol's Hair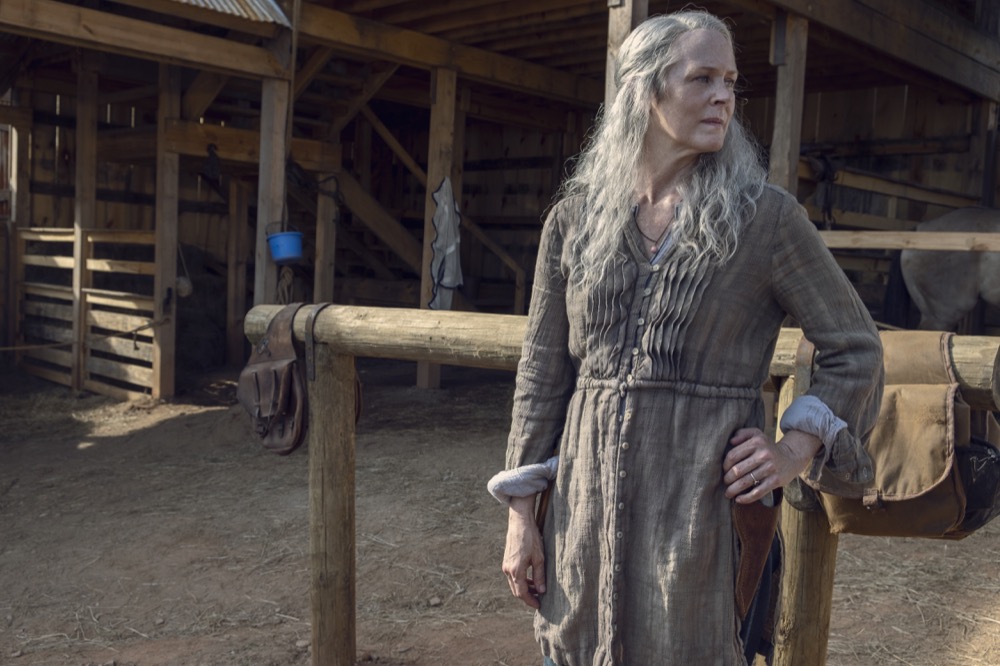 @angelakang talked about a scene where Carol talks about her hair and why she let it grow, and some meaning behind it. Will we still see it? How much in my feels will @mcbridemelissa have me?

— ZM ❤️ Ricarzekichonne (@zombie_madam) January 17, 2019
Carol hair stans have nothing to worry about – she keeps her hair throughout the season. And you'll be in your feels for sure.
---
Carol & Henry Bonding?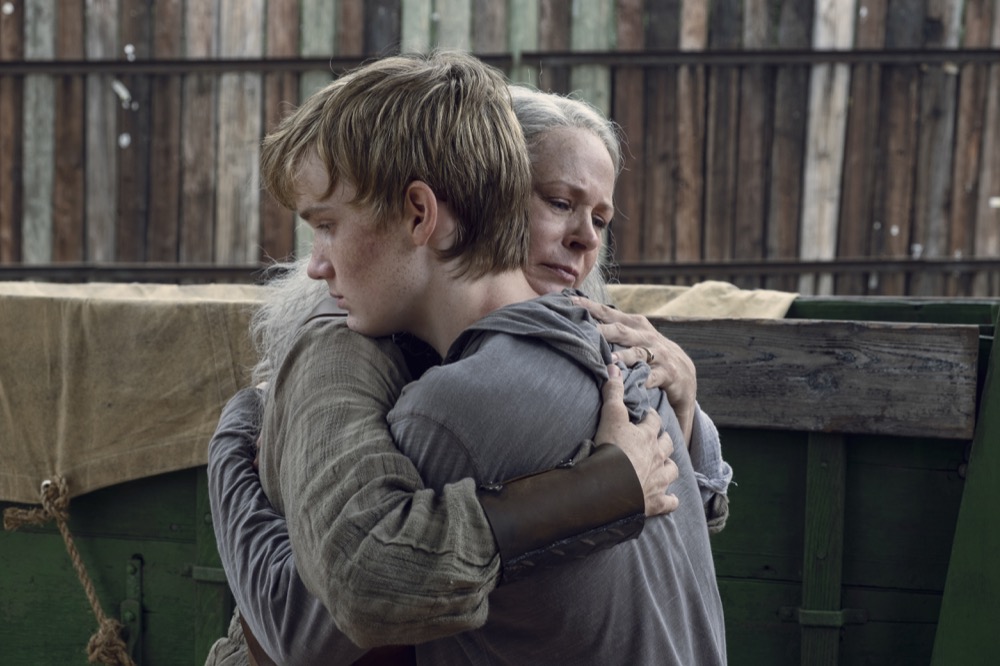 Will we get any more mother-son bonding scenes between Carol and Henry?

— Nikki (@LilyVLove) January 17, 2019
A little bit, yeah.
---
Carol & The Gang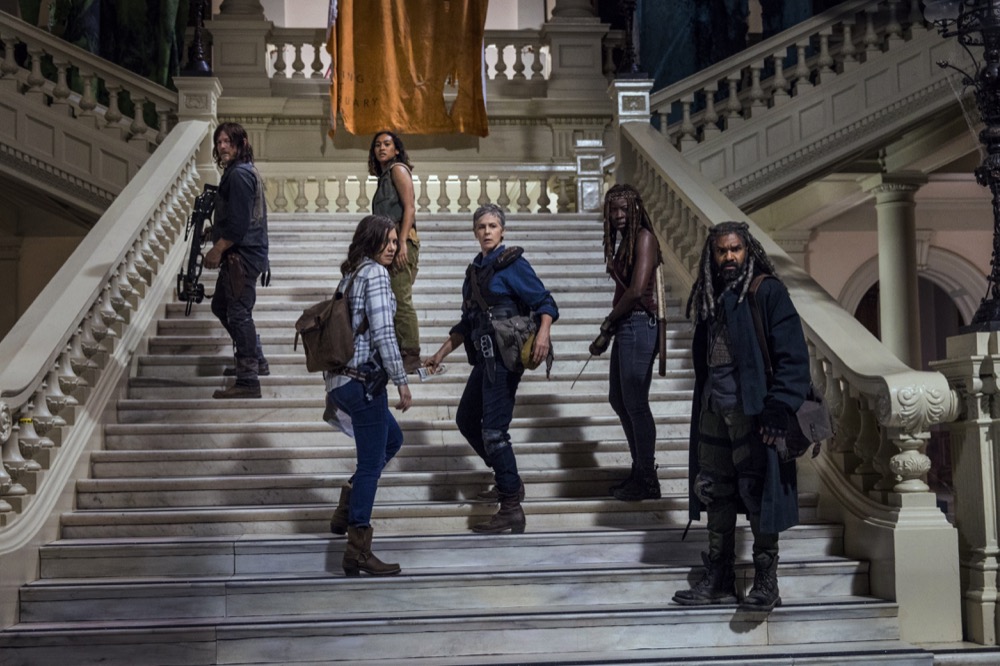 Will we see more interactions between Carol & team Family? Aka Michonne, Daryl, Aaron, Tara,… or even lil Judith!? ??

— ? Marlène Laplume ? (@Mariloune) January 17, 2019
Maaaaaybe…
---
Ezekiel Expectations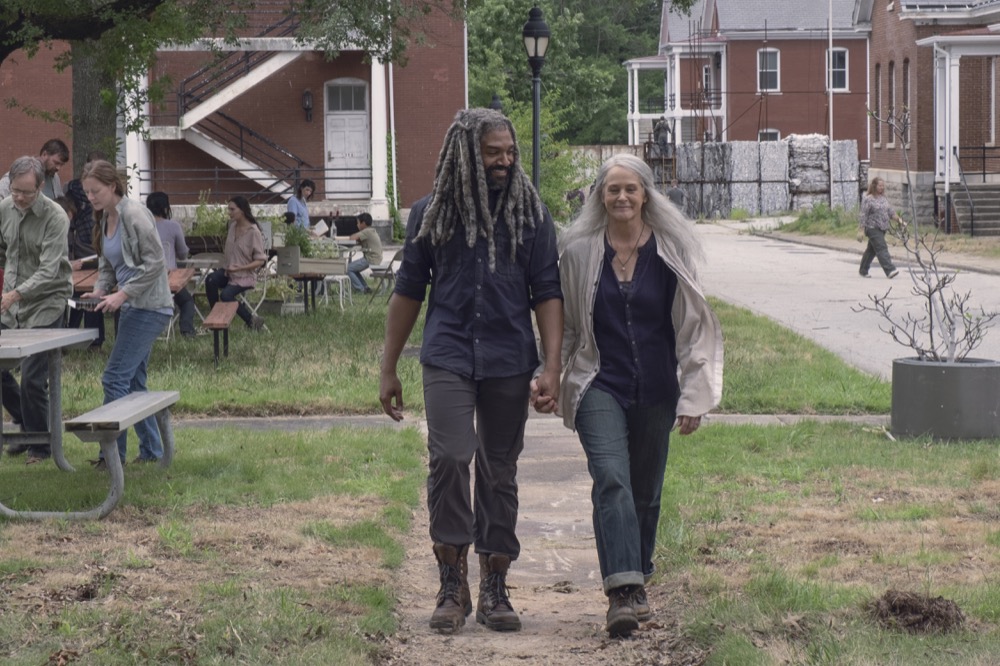 What can we expect from Ezekiel in the back half?

— amanda ? (@ezekielsking) January 17, 2019
It's possible you'll see more of him than you did the first half. I mean, this man has a whole Fair to plan!
---
Kingdom Expectations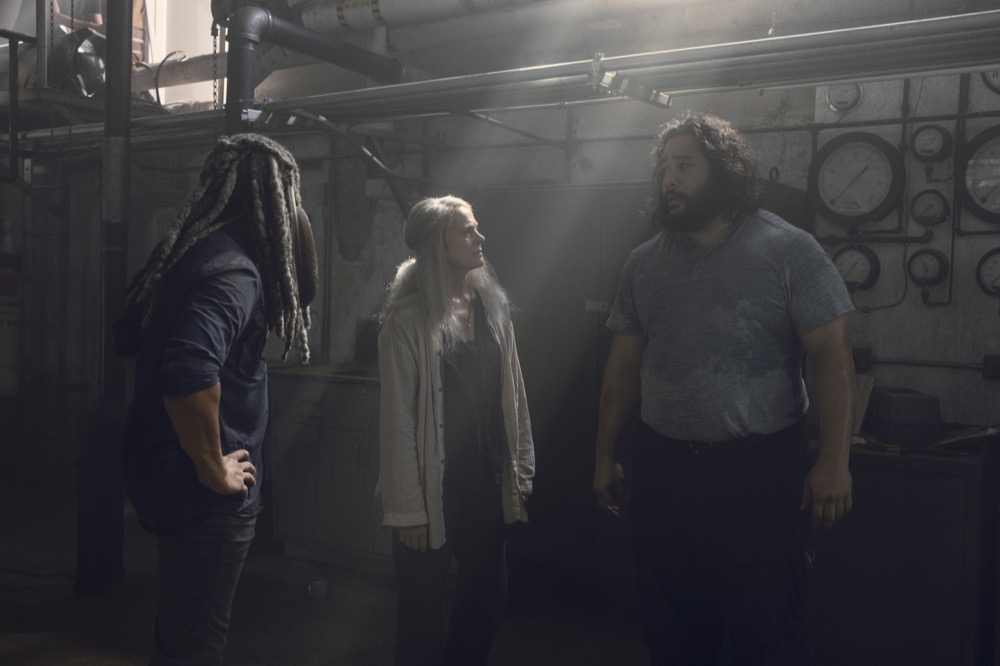 We did not get to see much of the Kingdom or Zeke in the first half of the season. Will that change in the second half?

— ?ZekeNCarol (@ZekeNCarol) January 17, 2019
You will! Mostly due to the Fair and the planning that goes along with it.
---
Siddiq & Rosita?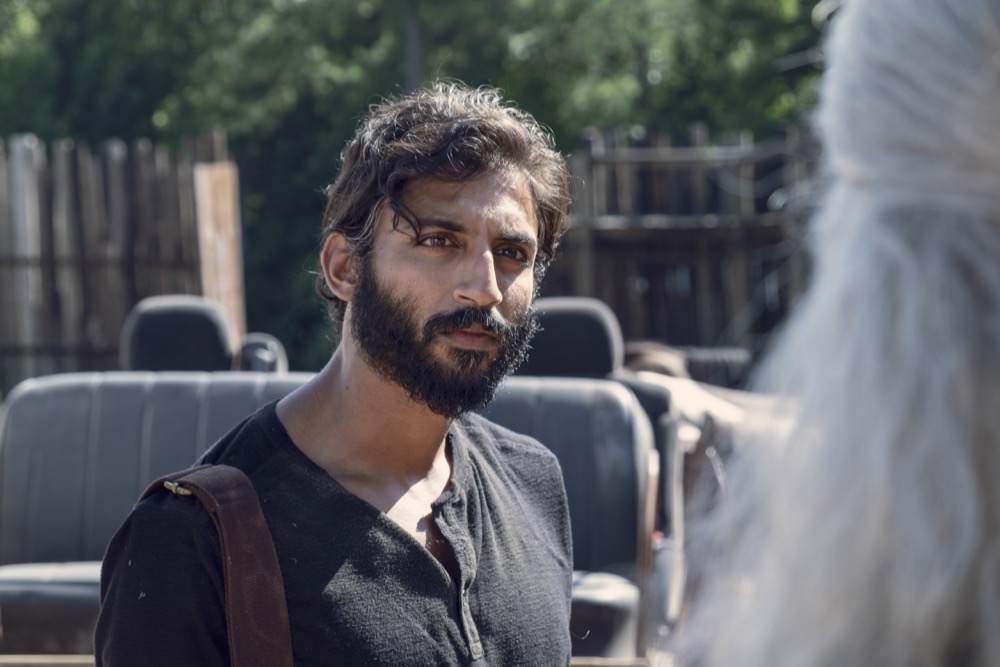 siddiq and rosita? can that be a thing please?

— ? ? (@fentytwd) January 17, 2019
?
---
Lydia Promos?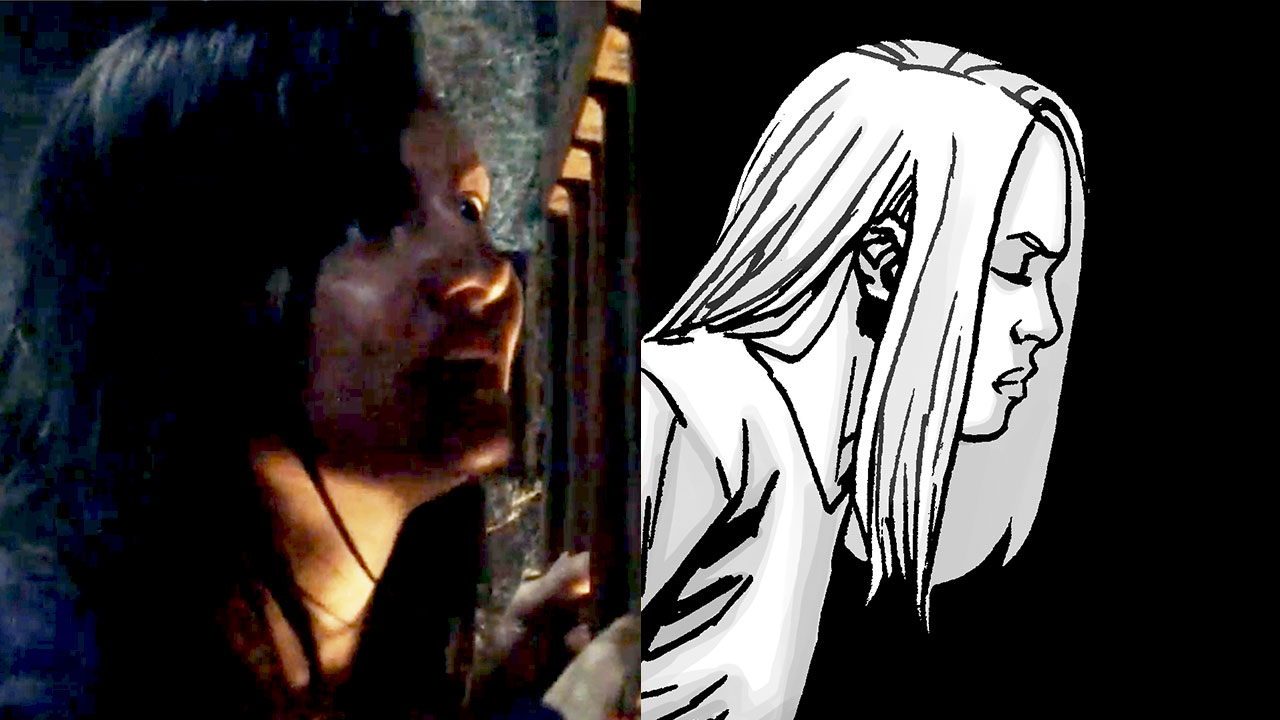 can we expect any lydia promos? (I miss her even tho we haven't met her yet)

— ?????♡ (@charmingboycarl) January 17, 2019
We're actually unsure if AMC will release any teasers with Cassady McClincy, who plays Whisperer leader Alpha's daughter Lydia. We've gotten plenty of Alpha videos, so it is possible.
---
Sherry On Fear the Walking Dead?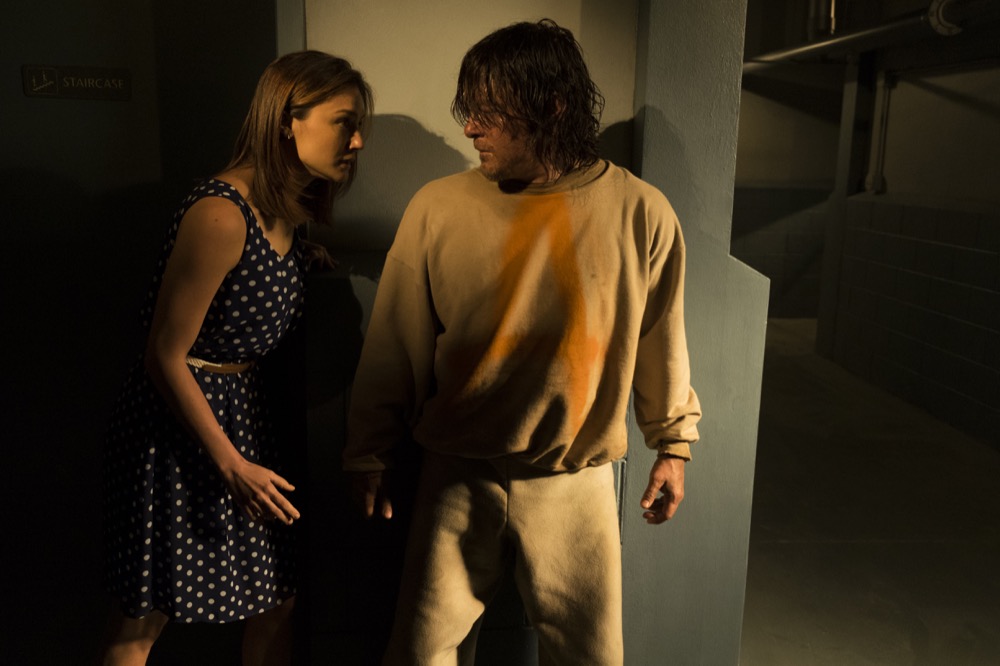 Sherry will be on FTWD?

— Zainap☠?⚘. (@ZainapMcReedus) January 17, 2019
Dwight left our heroes at the end of the Season 8 to find his wife Sherry. Now that we know he's confirmed to show up in FEAR The Walking Dead later this year in Season 5, one would assume it's because he's still on that mission. Unfortunately, we don't have any news on Sherry actress Christina Evangelista also crossing over. That doesn't mean it can't happen down the line, we just don't have news right now.
---
Fear's Return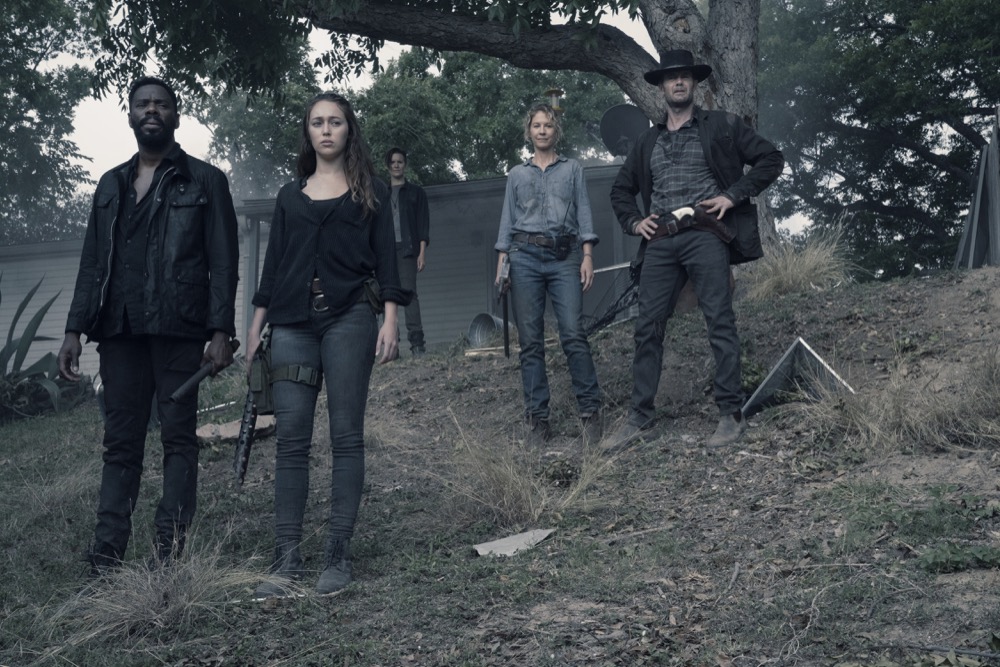 When does FTWD returns?

— Zainap☠?⚘. (@ZainapMcReedus) January 17, 2019
We don't have a date yet but the video announcing Dwight's arrival mentioned Summer – so maybe May or June? For context, Season 4 premiered April 15th, Season 3 premiered June 4th, Season 2 on April 10th, and Season 1 August 23rd. So it's anyone's guess for now!
---
Henry & Lydia?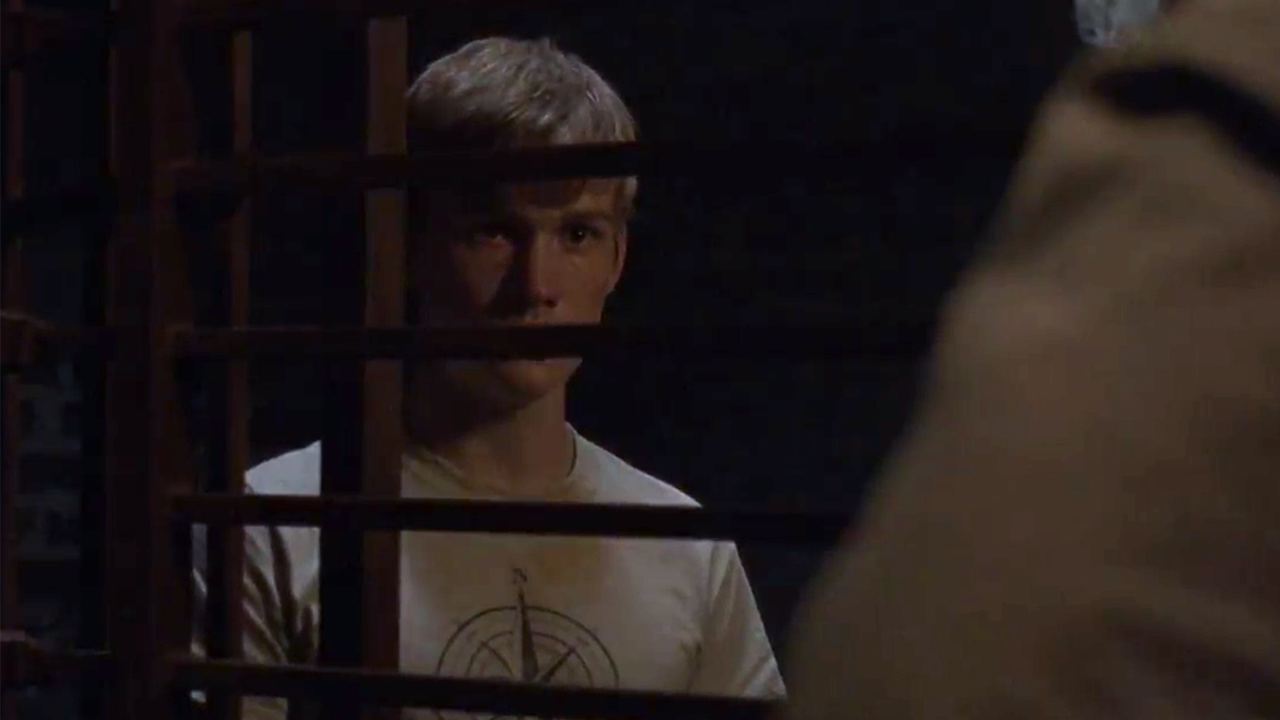 Henry and Lydia moments! I want to see them talk

— Zainap☠?⚘. (@ZainapMcReedus) January 17, 2019
Oh you'll get them. We already saw in the Season 9B trailer Lydia locked up at Hilltop – meaning she's probably not far from Henry.
---
Maggie's Return?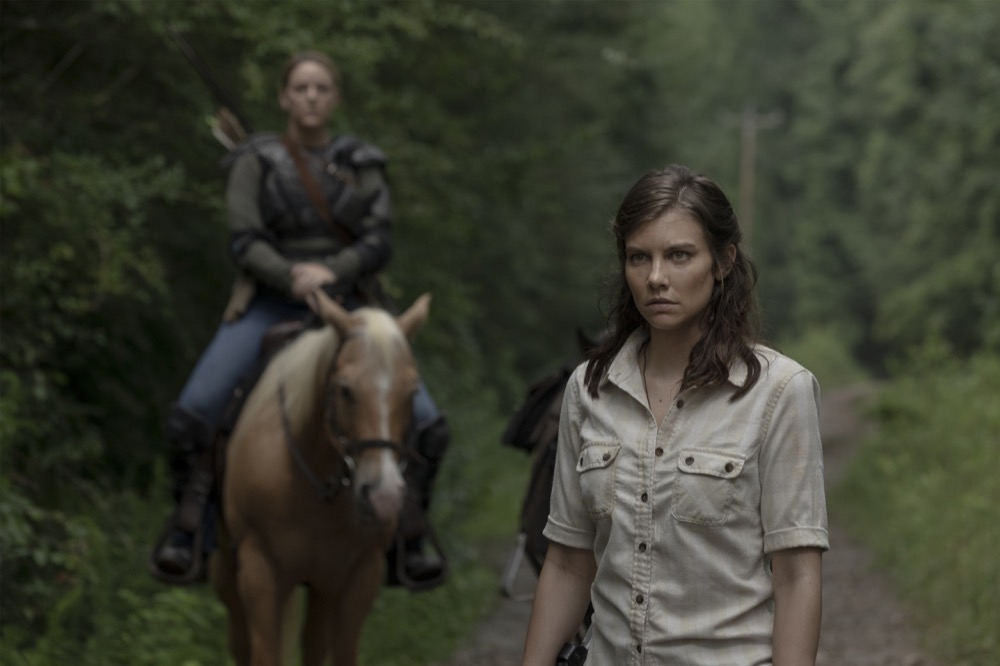 there's been some speculation about a flashback episode that may or may not include maggie, since lauren was originally signed on for 6 episodes instead of 5. is this possible?

— alix ? (@gleggieasf) January 17, 2019
Although it has been hinted there will be some sort of flashback in the second half, we can confirm that Maggie will not be in them. As it's been previously reported, Lauren Cohan is done with this season – but there are plans to possibly bring her back sometime in Season 10.
---
Maggie's Well-Being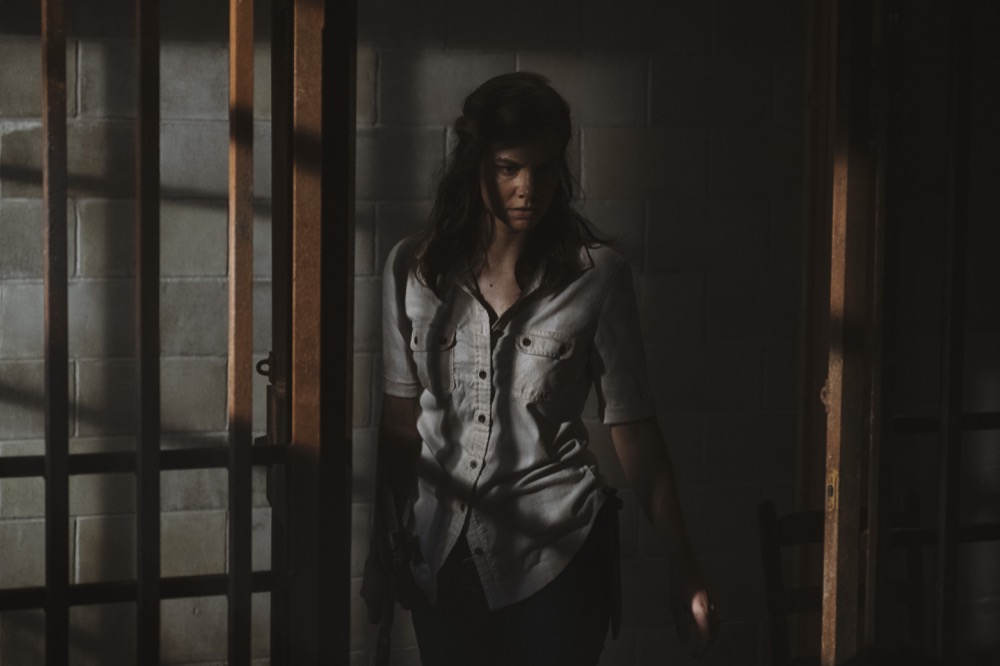 how's maggie

— bella LOVES lauren ? (@gIcggie) January 17, 2019
Expanding on the last answer, she's doing great!
---
Return of Daniel?
Will ya'll ever bring Daniel Newman back to the show?

— the famous shay grimes (@okoyegrimes) January 17, 2019
Nah, he dead. He DOES make for a great Twitter follow, though.
---
Rosita Update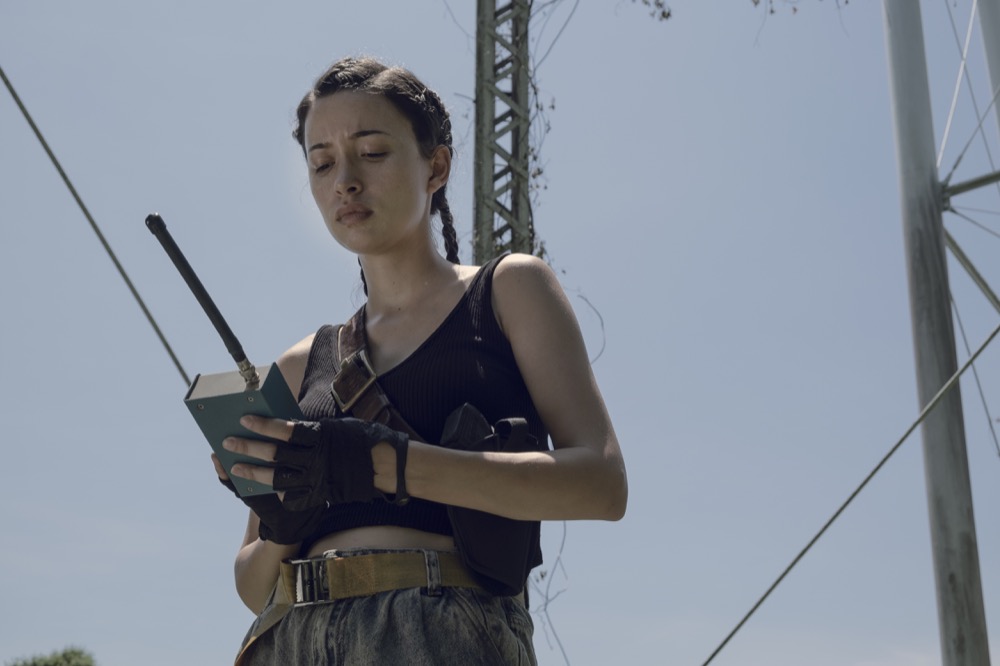 rosita. you already know. how's my girl been doing since the christmas mailbag?

— grace loves carl and rj (@carlsrositas) January 17, 2019
You know, Rosita's doing just swell. You'll get a big update on her soon.
---
Art Teases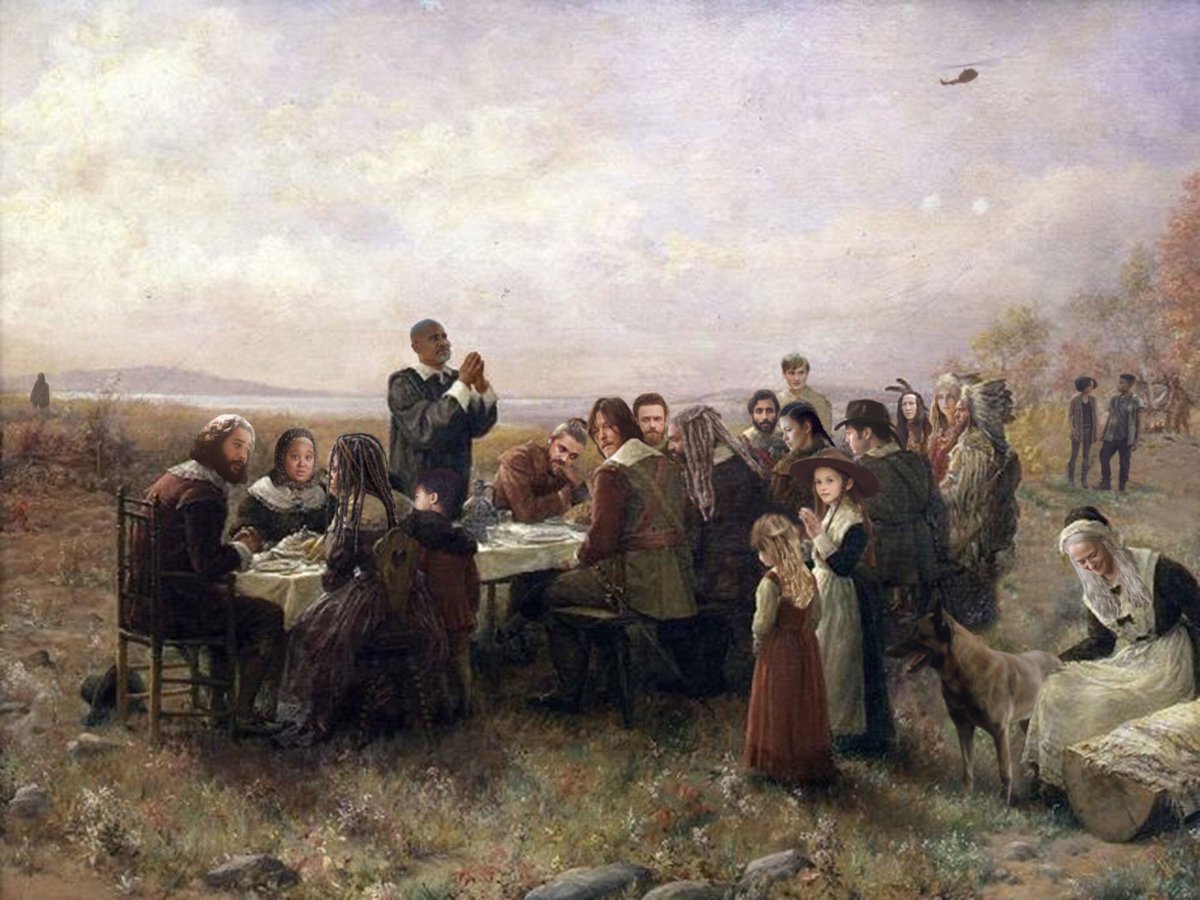 Did this art have a hints only for MSF or 9B too?? pic.twitter.com/Pu5Rk65BrH

— Alex (@insiderinOrbit) January 17, 2019
Hey! Thanks for bringing up my piece from Thanksgiving. And it's possible there are more hints – like what could Michonne be discussing with Jerry? Why are Connie and Kelly on their own? Why are some people sitting next to other people? Why are they all dressed like pilgrims?? Infer away!
---
Oceanside Update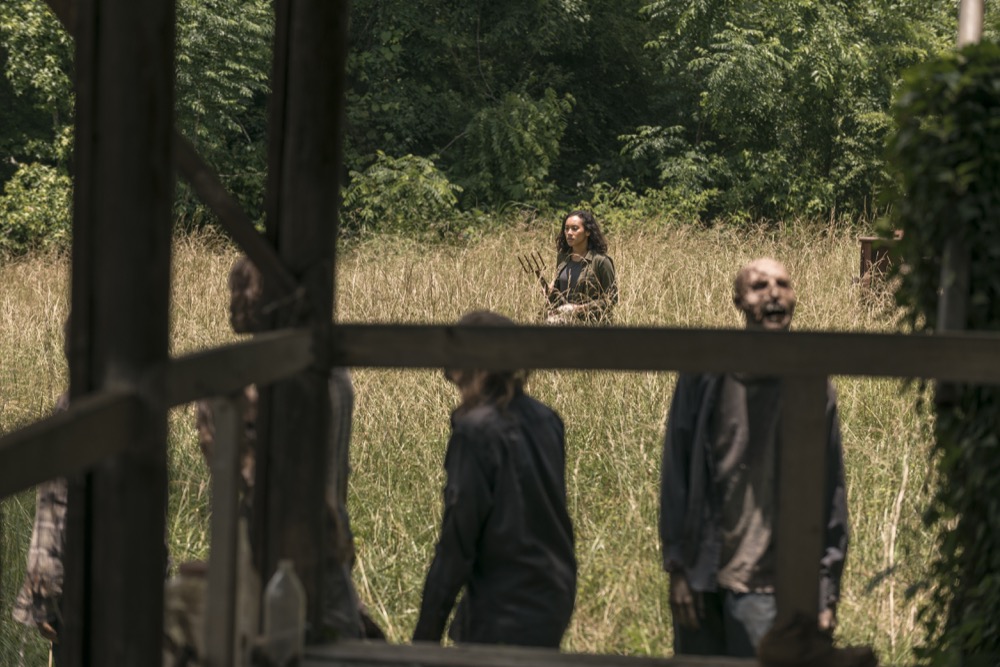 Where are Cindie and the other people from Oceanside?

— MarzMelissaStan (@MarziaMel) January 17, 2019
They are mostly back in Oceanside. After enacting their revenge on Arat and the other Saviors responsible for killing their families they returned home.
---
Under Wraps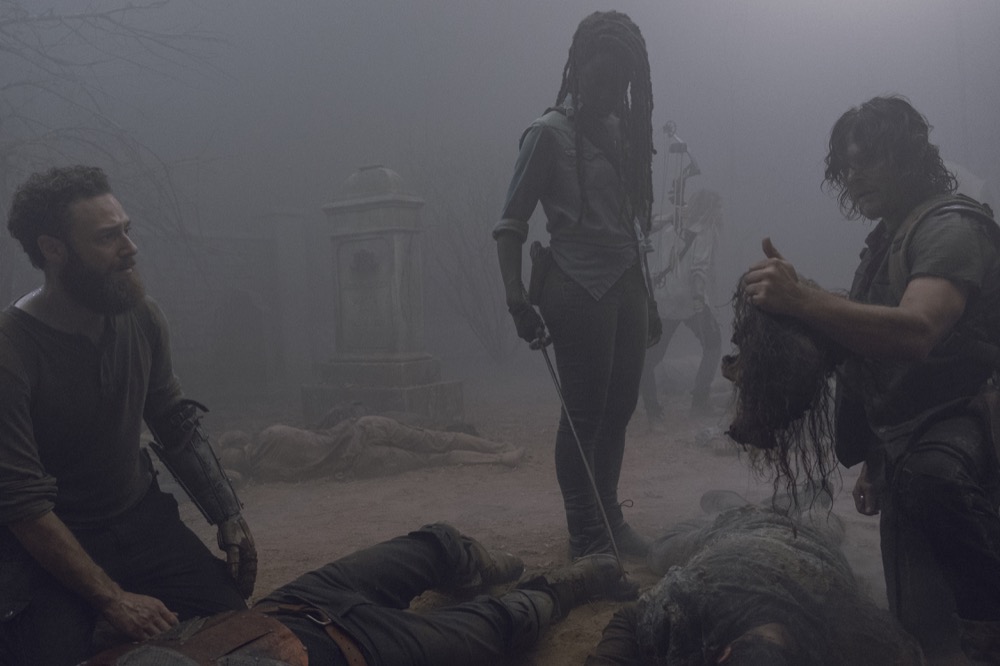 How difficult is it when you're given bombshell news that you know will blow us all away, but you have to keep it secret until the right time? ? #TWD #TWDFamily

— Sarah J. Crist (@ubiquitousurn) January 17, 2019
We've had that happen a lot! But as much as we would want to share big news with you, it's better for you to find out organically by watching the episodes. Trust us.
---
Stuff & Thangs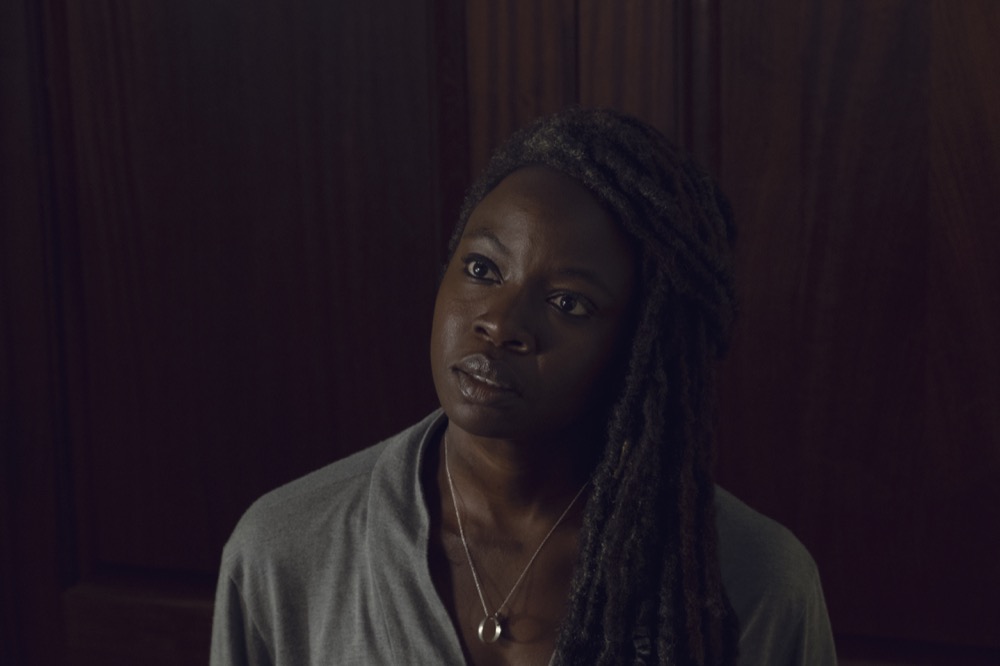 Will RJ ever say "Thangs"?

— sugar ? (@teamrichonne) January 17, 2019
His first words, actually. Boom, canon ?
---
That wraps up our first mailbag for 2019! What questions do you have? Reply on Twitter next month and we might include you!