Walking Dead UK fans rejoice! Starting this February FOX will launch an immersive and interactive exhibition called "The Walking Dead: Art Apocalypse," which places fans in the zombie apocalypse through unique art and prop decorations from the show's biggest moments. Among the exhibits will be "a large scale recreation of the Governor's office, where visitors can submerge their head into one of the tanks, amidst the decapitated walkers."
Fans can also interact with the daily prosthetics and special effects artists who will show the long make-up process that actors endure to become the walkers you see on the show. There's also a hint in the description that attendees can get their own walker "make-under" in the process. And yes, that means there will be plenty of walkers milling about the hall as fans take in live recreations of iconic locales like Terminus. If that wasn't enough, the exhibit will feature a fan art gallery personally curated by Walking Dead Executive Producer Greg Nicotero (based on a competition held in October 2018).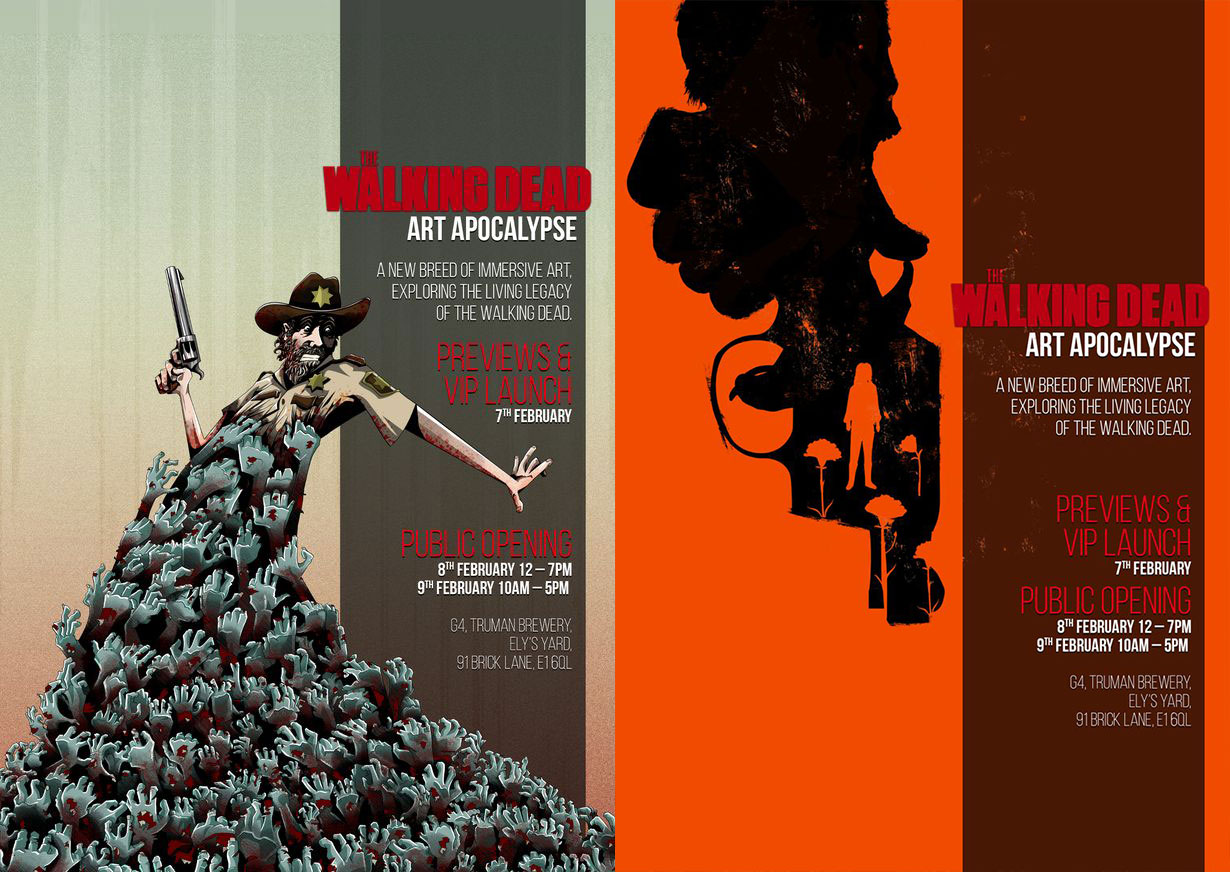 "The Walking Dead: Art Apocalypse" will open for two days at a pop-up space in Truman Brewery in East London on Friday, February 8th from 12-7PM and Saturday, February 9th from 10am-5pm. Tickets are only available in person and cannot be purchased ahead of time – so get there early! And if you do go, make sure to tag us on Twitter and Instagram so we can share your pictures and experiences.