The Walking Dead, which has officially been renewed for a ninth season, has switched showrunners. According to The Hollywood Reporter, Writer and Co-Executive Producer Angela Kang, who has been with The Walking Dead since 2011 and written landmark episodes like "Coda" and "Four Walls and a Roof" will get elevated to Showrunner starting in Season 9.
The current Showrunner, Scott M. Gimple, will move to a chief content officer role. According to THR, that means "Gimple will oversee The Walking Dead's vast TV universe, including both the flagship and spinoff Fear the Walking Dead, as well as gaming and future brand extensions on a variety of platforms, among other areas."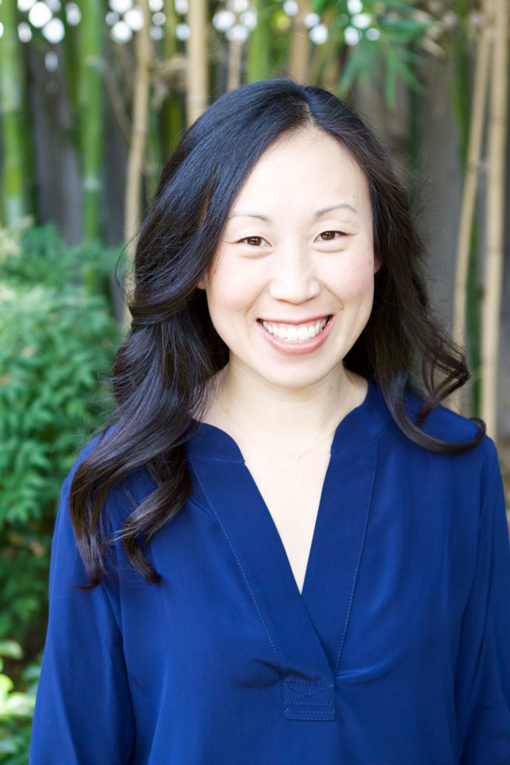 (Pictured above: new Walking Dead Showrunner Angela Kang)
Gimple, who last year joined Fear the Walking Dead as an Executive Producer, said this about the new change:
"The Walking Dead is a special show which started in an entirely different era of TV, and continues, in this new era, to confidently take chances to tell compelling stories that excite audiences and make them deeply connect with its characters, adapting Robert Kirkman's brilliant comic book.
As the show closes in on its 10th year, I'm honored to keep working with the talented, dedicated people behind and in front of the camera to make it all it can be, while expanding the world of The Walking Dead with new narratives like Fear the Walking Dead and a whole host of truly cool stories ahead. Angela is a big part of the heart and soul of The Walking Dead, and I'm thrilled to help facilitate her vision of the show's next era."
Walking Dead creator Robert Kirkman tweeted out his support for the move shortly after the news broke.
Huge congrats to @angelakang & @ScottMGimple on their new positions. Very excited for the future of @TheWalkingDead in all forms. #season9andbeyond https://t.co/gom75BqQGa

— Robert Kirkman (@RobertKirkman) January 13, 2018
---
"This is an enormously important day for the entire The Walking Dead television universe," said AMC President and GM Charlier Collier. "We are proud to acknowledge Angela's significant contribution to the series and to set a clear path forward for a ninth season under her direction. Further, with gratitude and admiration, we also recognize Scott's broad impact on, and leadership of, the content that fuels our TWD universe. Together, we will dream bigger and more broadly than ever before. I know I speak for Angela, Scott and everyone at AMC when I say thanks most of all to the fans and the many talented people who have helped AMC play Dead."
---
Give us your thoughts on these announcements in the comments below!