Hey, it's Valentine's Day, and that means it's time to show the world your beautiful yet complex relationship that involves you, your significant other… and The Walking Dead.
We want a picture of the best zombie couple! So get together your best zombie getup, based off the show, comic, or game, and make us feel the love.
Shot quality always counts. Creativity counts. Gore counts.
There are TWO WAYS to enter!
A) Take your photo and upload it to a public sharing site (Imgur, Twitpic, Facebook, anything you can link to) and drop that URL in the comments section below. Log in first so I can tell who you are.
B) Take your photo and upload it to Instagram and tag @skyboundent and #TWDzombiecouple!
Get your pics posted by noon next Friday, aka Valentine's day, and we'll pick a winner and a runner up!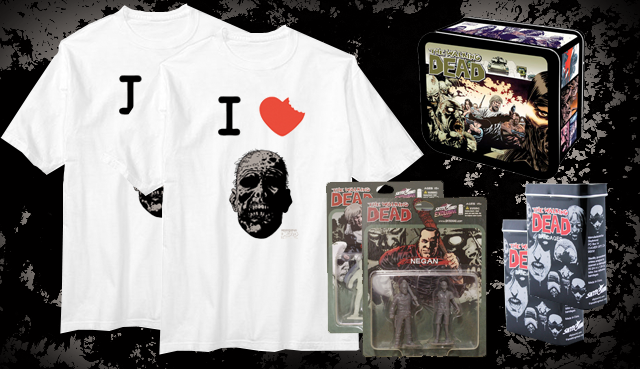 The winners will receive a Walking Dead lunch box prize pack stuffed with matching "I Heart Zombies" shirts, PVC figures, and Walking Dead bandages with collectible tins. They'll also receive two signed soft cover volumes of The Walking Dead.
Runner ups will receive matching "I Heart Zombie" shirts as well!
EDIT: And the winners are…

Best Zombie Couple: Gabriella121, submitted via the comments! Not just a zombie couple, but a zombie couple wedded in holy matrimony. Awesome costumes and bloody makeup, we love it!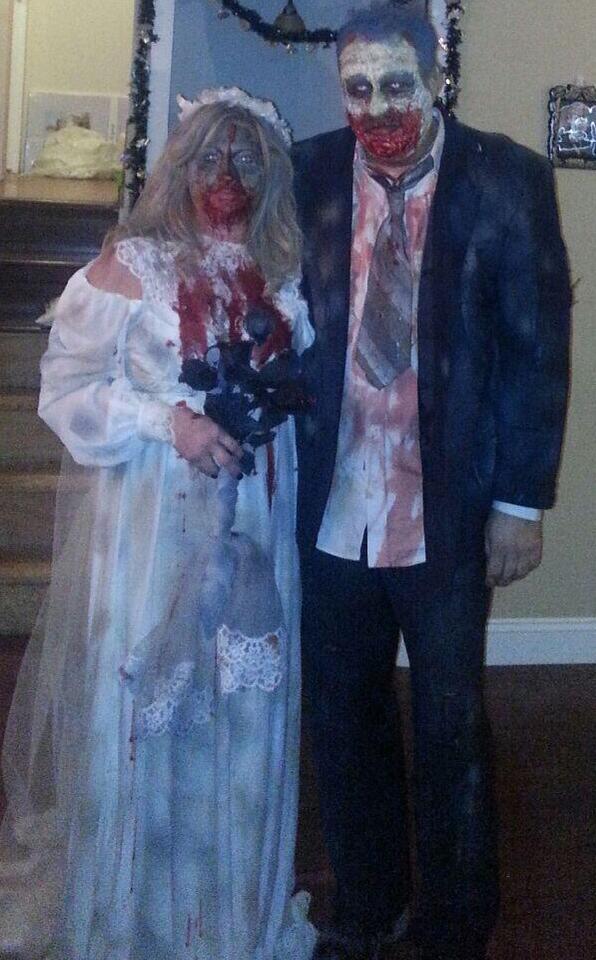 Runner up: Submitted via Instagram, Babykay22 submitted a photo of a zombie couple on a date. Twist, it looks like it's at an ACTUAL restaurant. A+