We're starting a new series where we re-watch old Walking Dead episodes and rank them within their season based on their IMDB rating along with some of our own biases if the ratings are close. Naturally, we're starting with Season One, which only had six episodes. Arguably, they were all strong episodes that built a lasting foundation that's still thriving nine years later.
---
6. "Tell It To The Frogs" (Season 1 Episode 3)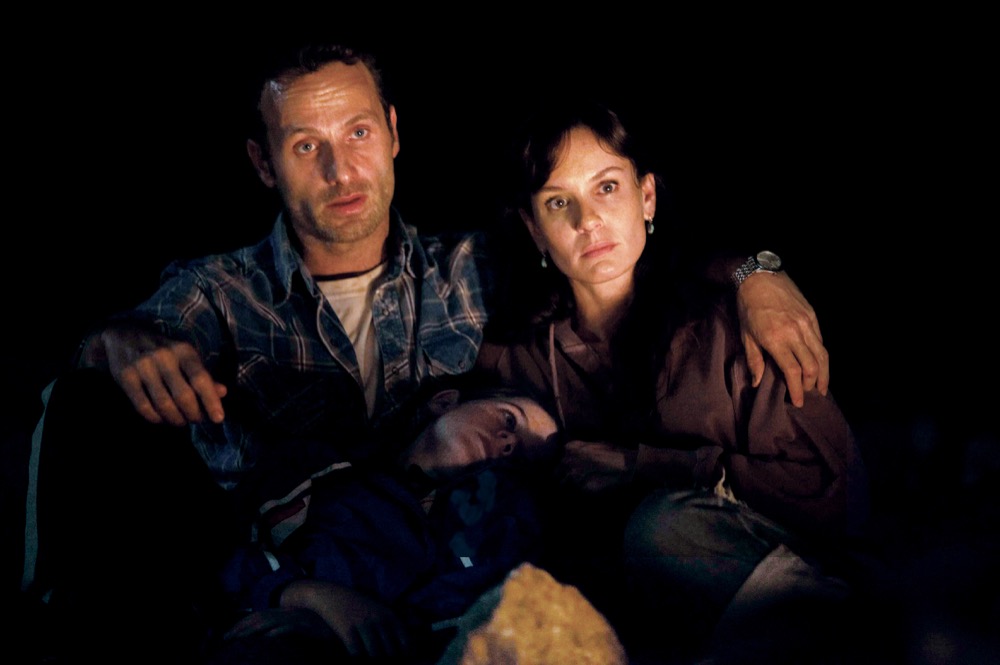 Compared to the rest of the season, "Tell it To The Frogs" was a relatively calm episode. Mostly taking place at the campsite outside of Atlanta, this episode set aside the action and helped flesh out our characters. We witnessed Rick's reunion with his family (and awkward dynamic between him, Lori and Shane), along with the extremely problematic dynamic between Carol and Ed. Of course, it wasn't without its drama. Shane got to beat Ed for hitting Carol and our heroes rushed back to Atlanta to find Merle missing from the roof. More on all of that in a second.
---
5. "Wildfire" (Season 1 Episode 5)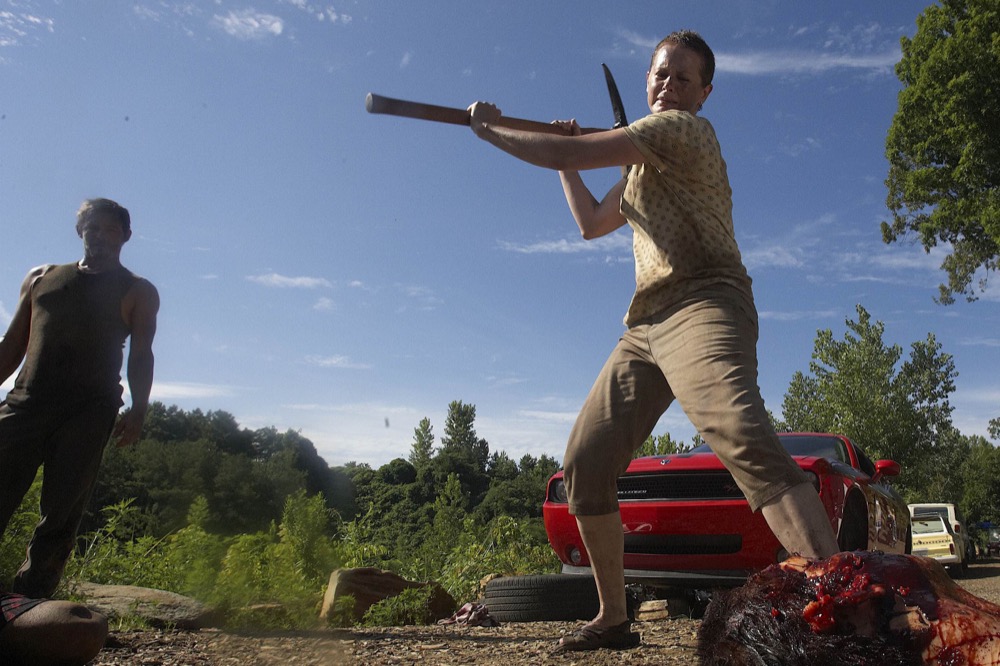 "Wildfire" was largely an aftermath episode. Amy and Ed were dead, Jim was dying, Daryl was pissed about Merle, and Morales' family decided to bail. After the walker horde destroyed everything our group was forced to flee their camp and head to the CDC building, which brings us to…
---
4. "TS-19" (Season 1 Episode 6)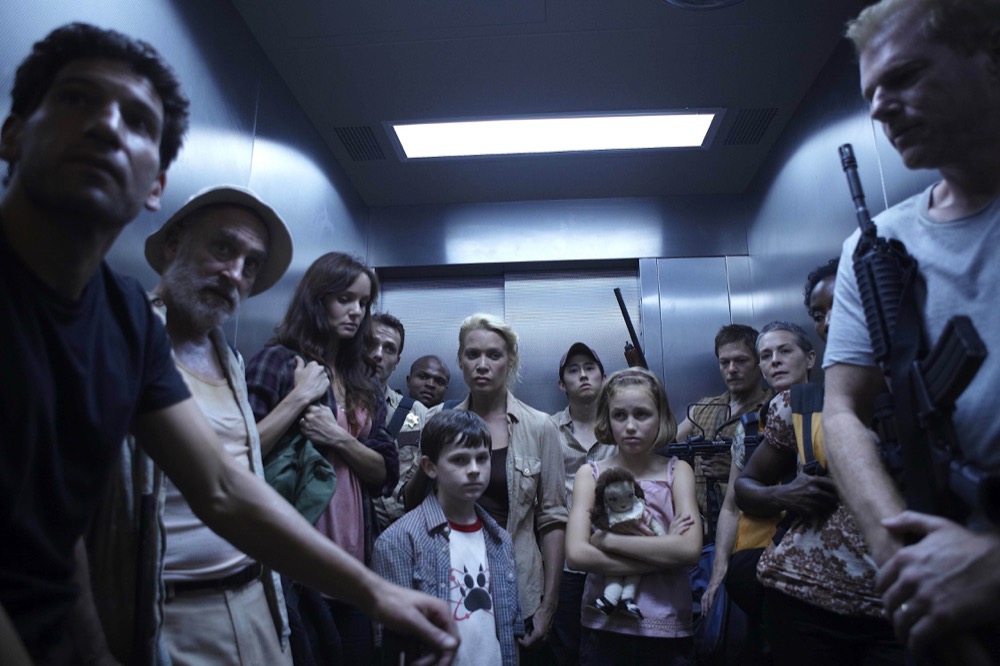 "TS-19," or "Test Subject-19" is incomparable to any other Walking Dead episode in the series. Some might just remember it as the CDC explosion episode, but there was a lot of drama that happened before the big bang. For example, we finally peeled back Shane's layers and discovered through a flashback that he actually tried to save Rick in the hospital instead of leaving him for dead and stealing his wife. In the present storyline, we saw his frustration over Rick's return manifest in a violent act against Lori. You know, layers.
The episode, which contained nothing from the comics, also gave us an unusual amount of insight into the walker disease thanks to Dr. Edwin Jenner. He shows off a digital X-Ray of his wife's brain deteriorating and re-animating after death…he even revealed the French were close to a cure! Nine years later, the closest the show has gotten to discussing a cure came when Eugene lied about knowing scientists in D.C.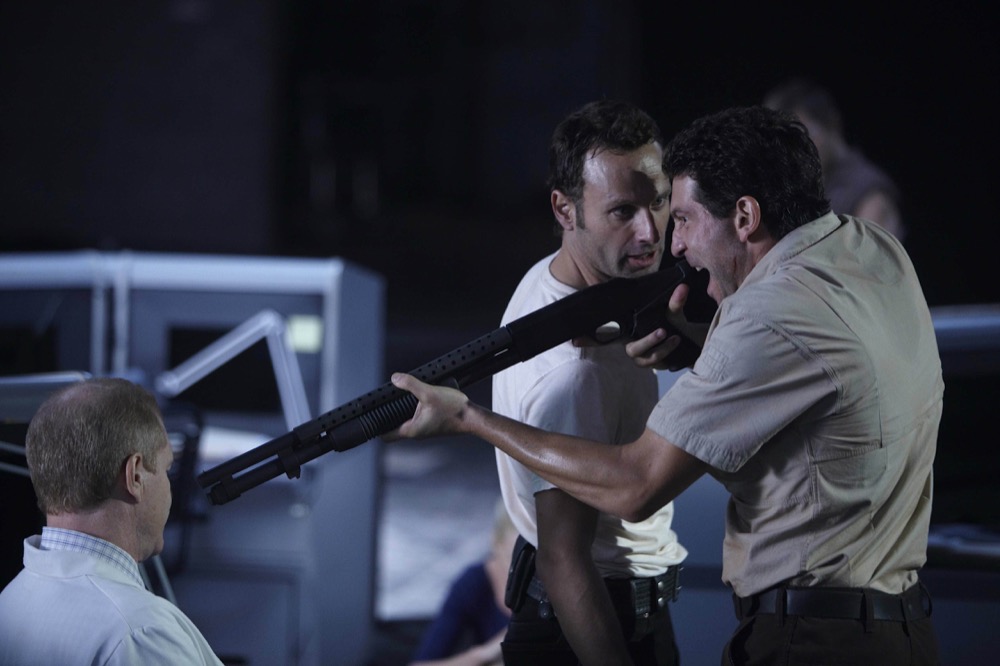 In fact, Creator Robert Kirkman later told The Hollywood Reporter he regretted revealing that much about the virus so early on. "If I had to do it again, I wouldn't have done the CDC episode," Kirkman said. "It possibly gave away too much information and was such a big change very early on in the series." Still, the episode nearly concluded with a dramatic mass suicide until Rick convinced Jenner to let him out and Dale saved himself and Andrea from the blaze. Whew!
---
3. "Vatos" (Season 1 Episode 4)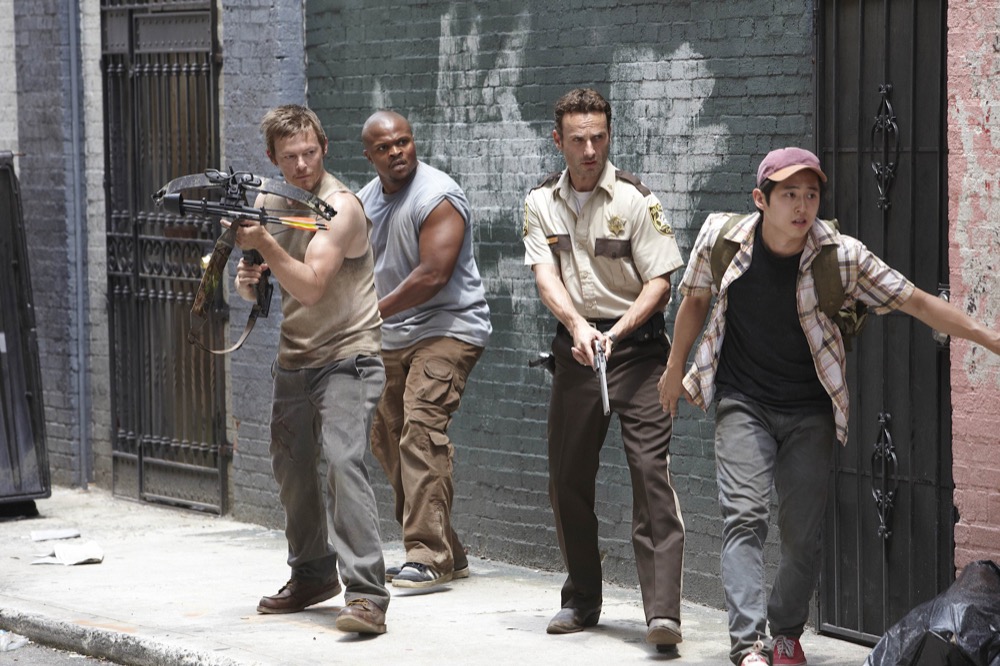 Remember the Vatos gang? They were the first non-walker antagonists of the show who infamously kidnapped Glenn and holed up in a retirement home. With Jim acting crazy at camp and Merle on the run in Atlanta Rick and the gang eventually got Glenn back through an exchange. A walker herd would later descend on the survivor camp and take the lives of Amy and Ed (no one misses you, Ed). The episode made our Top 3 because of the high stakes, new characters, and first major loss of the series.
---
2. "Guts" (Season 1 Episode 2)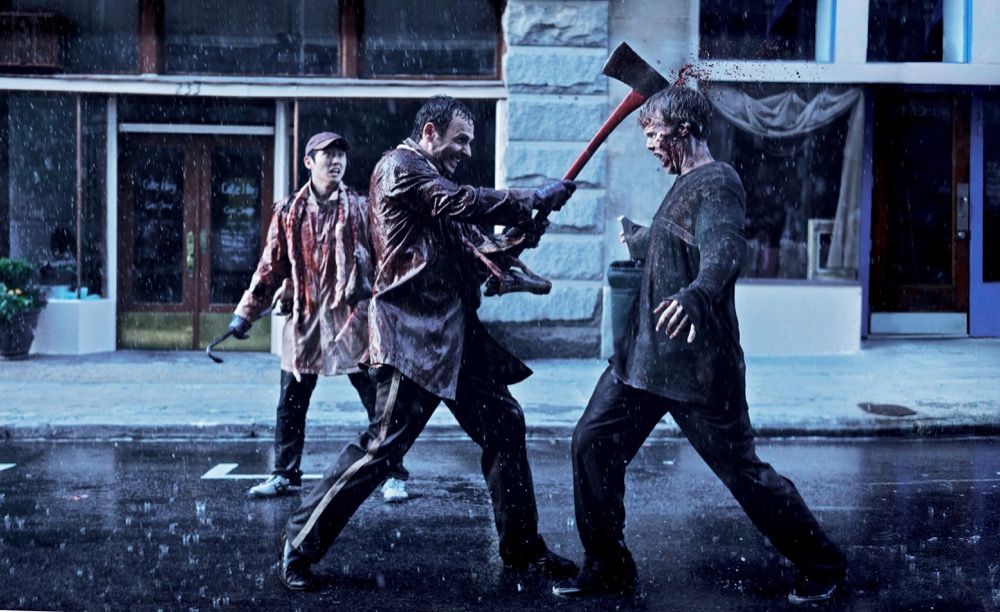 After The Walking Dead pilot set up the zombie apocalypse, "Guts" dug into the, well, guts of the show. Rick escaped the tank but then got trapped on a rooftop with new characters Glenn, Merle, T-Dog, Morales, Andrea, and Jacqui. The situation was made worse when Merle called T-Dog the n-word and nearly killed him in the ensuing brawl. Rick handcuffed him to a pipe and helped get everyone escape by covering themselves in walker guts. Merle ended up getting abandoned on the roof as everyone drove out of Atlanta towards a survival camp Glenn makes contact with. The episode was full of moral dilemmas, survival tactics, and teamwork under duress that makes it worthy of the ranking.
---
1. "Days Gone Bye" (Season 1 Episode 1)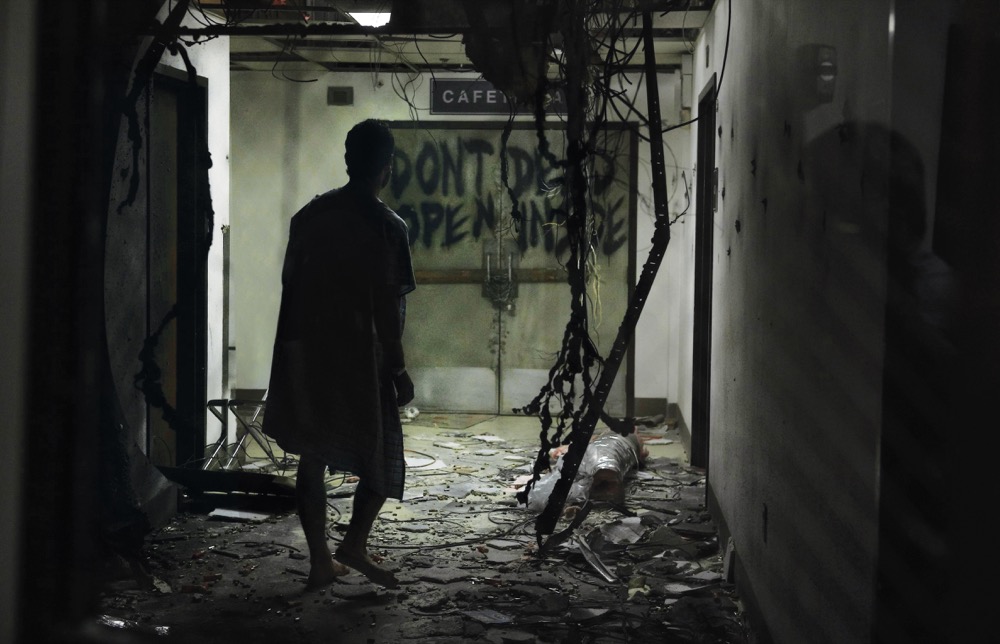 The Walking Dead pilot is the best episode of the season and arguably the best of the entire series. We're talking about an episode that opened a television series with a man shooting a little zombie girl in the face. An episode that included flashbacks, violence, world-building, high stakes, and a TANK. It proved that, despite what network execs may have said, a zombie show COULD work. "Days Gone Bye" has a running time of 67 minutes but it feels like a feature-length movie. It's the wick that sparked a new fanbase and kicked off a worldwide phenomenon.
---
Which Season One episodes were YOUR favorite? Let us know in the comments and come back next week for our Season Two Rankings!