Gary Jules would agree it's a mad world out there… and celebrity photo ops are no exception.
At Walker Stalker Con on Saturday a female fan (whom we won't name) approached Norman Reedus at a paid photo op and informed him she sometimes imagines them being married (red flag). She continued to say this was their anniversary (double red flag), took the picture with Reedus and Michael Rooker (Merle), and proceeded to BITE Norman.
Not surprisingly, Michael Rooker reportedly exclaimed, "What the f**k was that?!" and Walker Stalker security quickly escorted her out of the convention.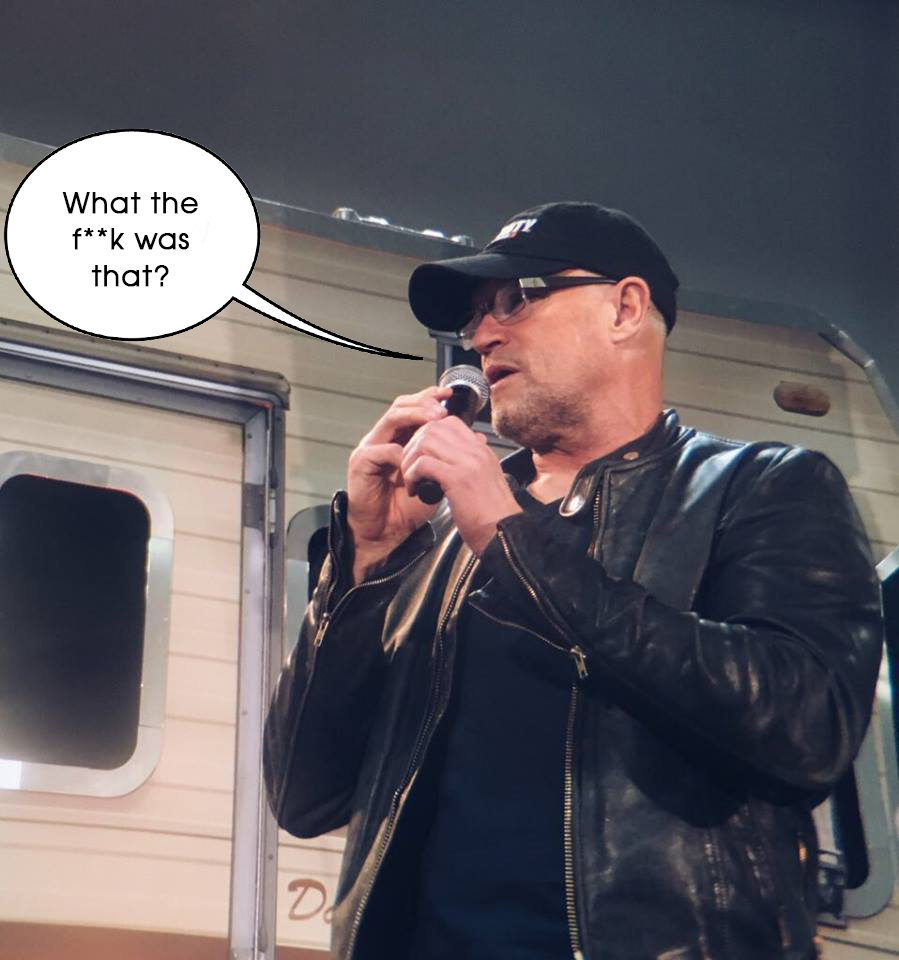 (image via Walker Stalker)
We talked to our friends at Walker Stalker and everything's good. Norman's good. Security was on it immediately. The fan is fine (if a little regretful). She took to Instagram to explain: "Finally meet the love of my life, and get banned from the rest of the CON and lose two more $100 photo ops with him because I lost my mind…got so excited standing beside him…and just turned my head and bit him! I don't know what came over me. It wasn't my intention to hurt him. I'm sorry, Norman!"
In response to the incident, Norman posted this on his Facebook page: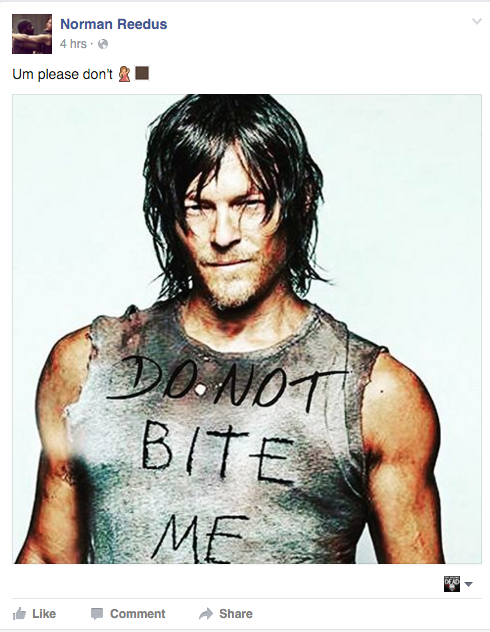 Moral of the story: Don't bite Norman Reedus. Or anyone. Unless they're a sandwich.