We here at Skybound are tickled pink to be bringing the tabletop game Whine Night to life, created by Jennifer Everett! Every game has a unique journey, and we wanted to offer some insight into the winding road of Whine Night, directly from the mind of its designer!
Jennifer is an entrepreneur who works in the technology industry, but clearly also harbors a bold creative streak, frequently creating and testing new toys and games with her three children!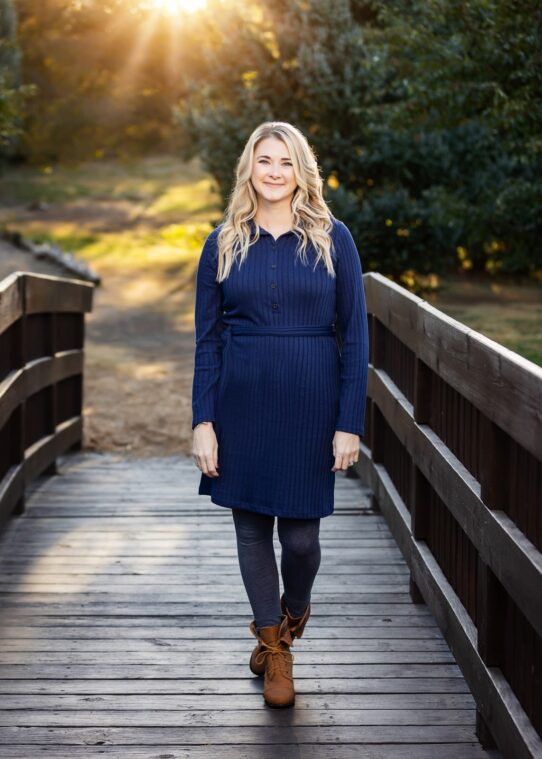 Join us as we dig into some of the details in this exclusive interview!
Thank you so much for taking the time to join us for this interview! Many folks in the tabletop gaming world are unfamiliar with your name. What would you like our audience to know about you?
I love to have fun and try not take life too seriously. I think games make for the best quality time for friends and families.
Do you remember the moment you first had the idea for Whine Night?
I do! I was sipping a glass of wine at the time actually thinking about how funny it could be to have a whole game based around the things in life that drive us absolutely insane! Thus, Whine Night was born!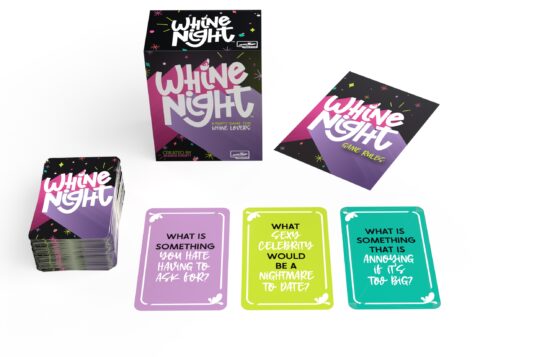 Did the game experience any speed bumps before being brought to the attention of our team at Skybound?
The most difficult part was figuring out the logistics of the gameplay and I was really overthinking the rules and structure in the beginning. When it comes down to it, what makes the game fun is really the conversation that it sparks so it didn't need to have complicated gameplay built in.
How long did it take to create a whopping 300 prompts to include in the game?
Not too long actually… Maybe a couple of months. Apparently I am pretty good at whining! It's really about seeing humor in some of our average and everyday life experiences.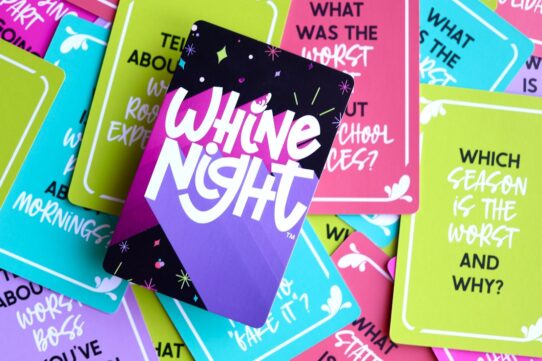 Are there any memorable prompts that didn't make it into the game that you might like to share with us here?
One way or another, they all made it into the game! It's full of so much good stuff!
Okay, we're going to put you on the spot with a question from your own game! What is the most annoying part about going to the Zoo?
I would have to say grown adults jumping in front of my children to take pictures of animals. I just always laugh and think that if you want a picture of a monkey, Google images is probably your best bet!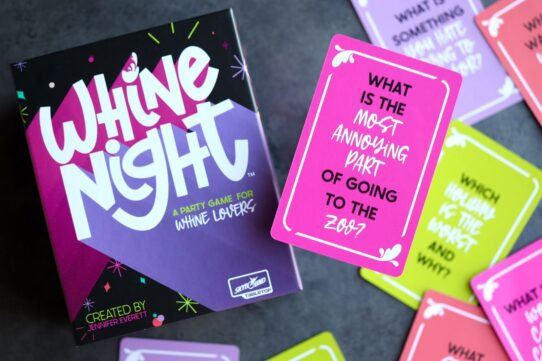 We mentioned at the beginning of this piece that you have a strong entrepreneurial spirit. What are some other projects that you're currently excited about?
I have a few children's toys that are hitting the market this year! One is a DIY fountain and the other is a Therapeutic Bear for children.
Do you have any favorite games to play at home?
We LOVE the game Taco, Cat, Goat, Cheese Pizza and Code Names.
Thank you so much for joining us today, and thank you for bringing us Whine Night!
Thank you!
Jennifer's first Skybound Tabletop game, Whine Night, is now available for pre-order! Spice up your game night with a box full of prompts that will have everyone laughing and telling stories about unexpected topics!