The time has finally come for one of The Walking Dead's most recognizable characters to debut on screen. That's right, King Ezekiel, played by Khary Payton is set to make his royal entrance in the the second episode of Season 7. For those who are unfamiliar or need a refresher, we've broken down EVERYTHING you need to know about the smooth-talking, dreadlock-rocking, tiger-owning KING Ezekiel.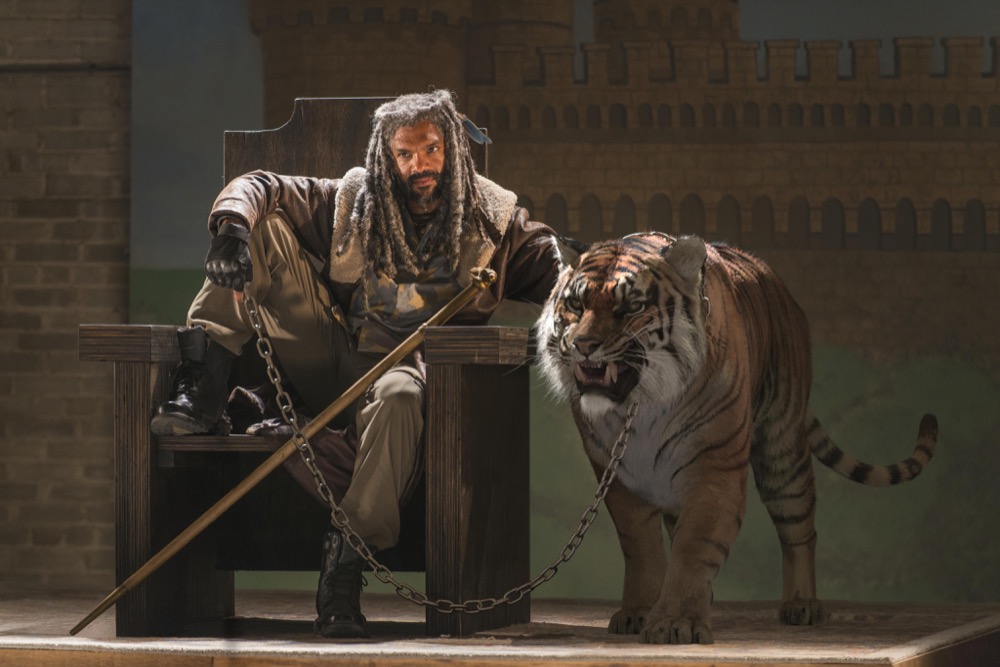 ---
Who Is Ezekiel?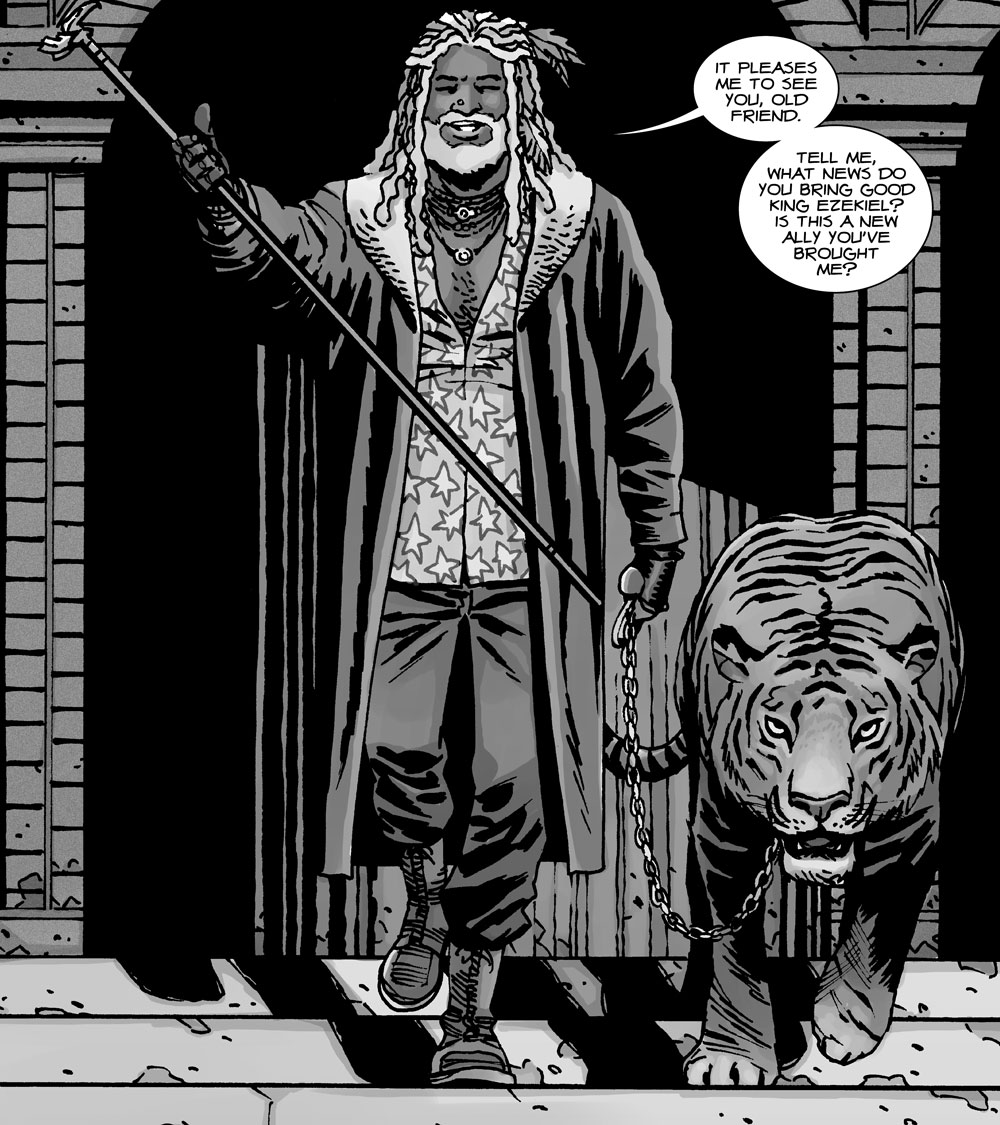 First introduced in Issue 108 of The Walking Dead comics, former zookeeper Ezekiel is the self-appointed king of a nearby survivor community known as The Kingdom. Ezekiel's known for his colorful starred shirt, white dreadlocks, cane/sword, theatrical personality, and of course his pet tiger Shiva. In the COMICS Jesus introduces Rick to Ezekiel in the hopes of converging The Kingdom with Alexandria and The Hilltop to topple Negan and The Saviors.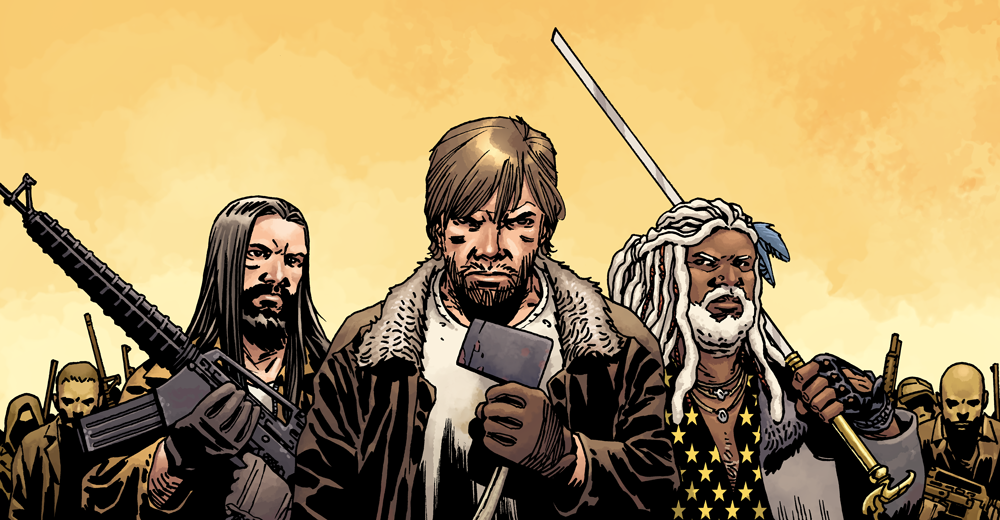 Always accompanied by an escort of soldiers (you MUST have an escort to walk/ride in and out of The Kingdom), Ezekiel is rarely vulnerable. He prides himself on his strength and finds it difficult handle failure well. His "Kingdom" is located in a former high school guarded by armored men on horses (as we've seen in the trailers/promos). We actually met the soldiers briefly in the Season 6 finale: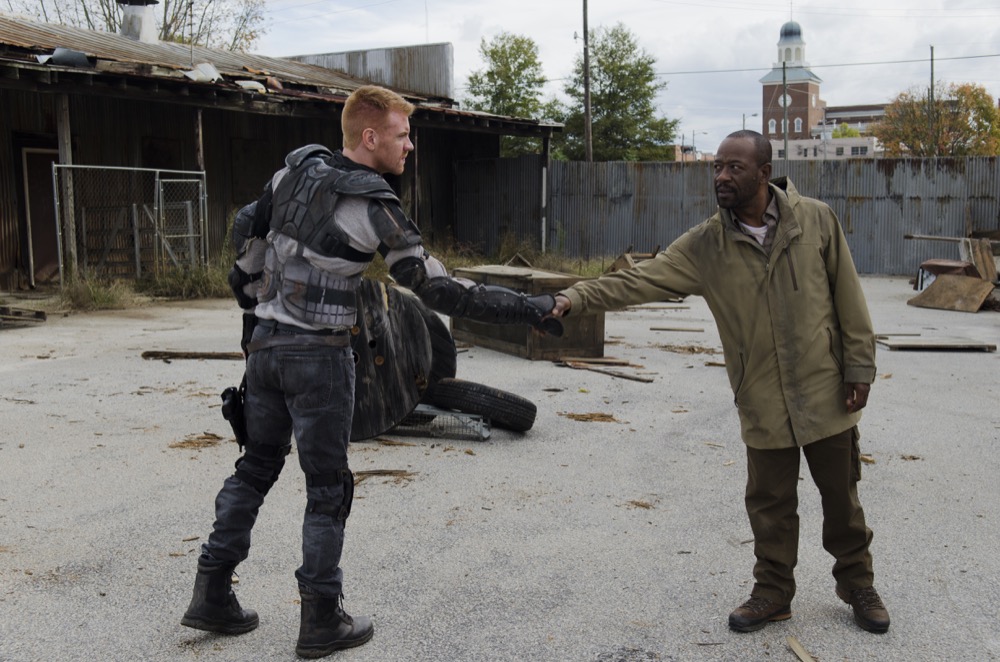 So what's with the royalty shtick? Although not an actual king, COMIC Ezekiel explains he once saved Shiva's life from a near fatal injury and used her presence, his look, and his acting ability to create a character people could trust. Those who followed him chose to imagine their own fantastical stories of his lore and he was not about to stop them. And so The Kingdom was born. In subsequent issues, Ezekiel and his community play a MAJOR role in the All Out War against Negan.
---
Who is Khary Payton?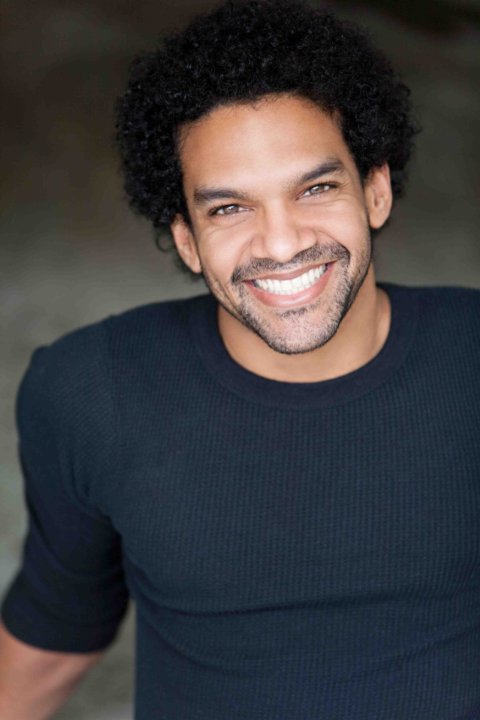 Augusta Georgia native Khary Payton is no stranger to comic adaptations. If you don't know the face you may know the voice; he's most known for portraying Cyborg in Teen Titans Go, Aqualad in Young Justice, and has also given his voice to video games like Metal Gear Solid 4, Marvel: Ultimate Alliance, and Batman: Arkham Origins. Since his casting Payton has completely embraced the role and been active on Twitter:
…blessed is he who in the name of charity & goodwill shepherds the weak through the valley of darkness… #blessed pic.twitter.com/kljToDR2hZ

— Khary Payton (@kharypayton) July 24, 2016
It's alright, my dear. Just a few more days. pic.twitter.com/myk6E3jOiQ

— Khary Payton (@kharypayton) October 19, 2016
On the lookout for walkers…
& stalkers. ATL. Talk to me. #WSCAtlanta pic.twitter.com/9279z2eKhY

— Khary Payton (@kharypayton) October 28, 2016
---
What Does It All Mean?!?!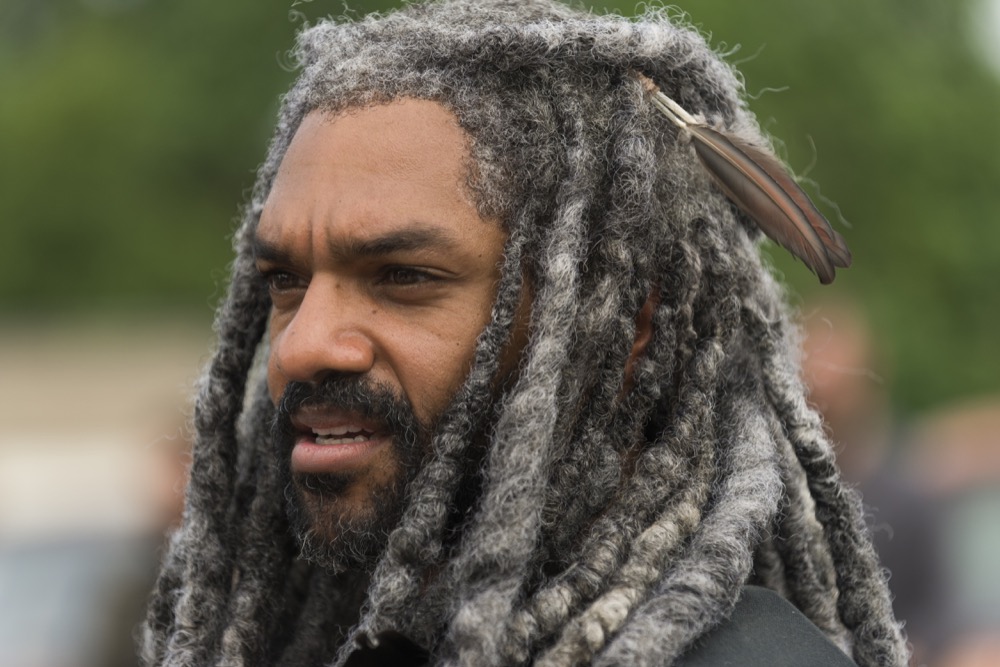 What it means is that Rick and the remaining survivors POSSIBLY have a huge new ally/community to help them help fight Negan and the Saviors. With what Negan just pulled off in the premiere, Rick's going to need all the help he can get. If this is true, the WAY Rick finds them will have to vary from the comics. In the comics Morgan and Carol are both dead, so fans will have to wait and see how Rick's group eventually comes across The Kingdom. And THAT is all you need to know about The Walking Dead's newest character!
---
What are YOU most looking forward to seeing in this week's episode? Tell us in the comments below!