This week's Walking Dead shook up our Power Rankings more than any other episode this season. See how the power balance has shifted in our list below.
---
1. Simon (+3)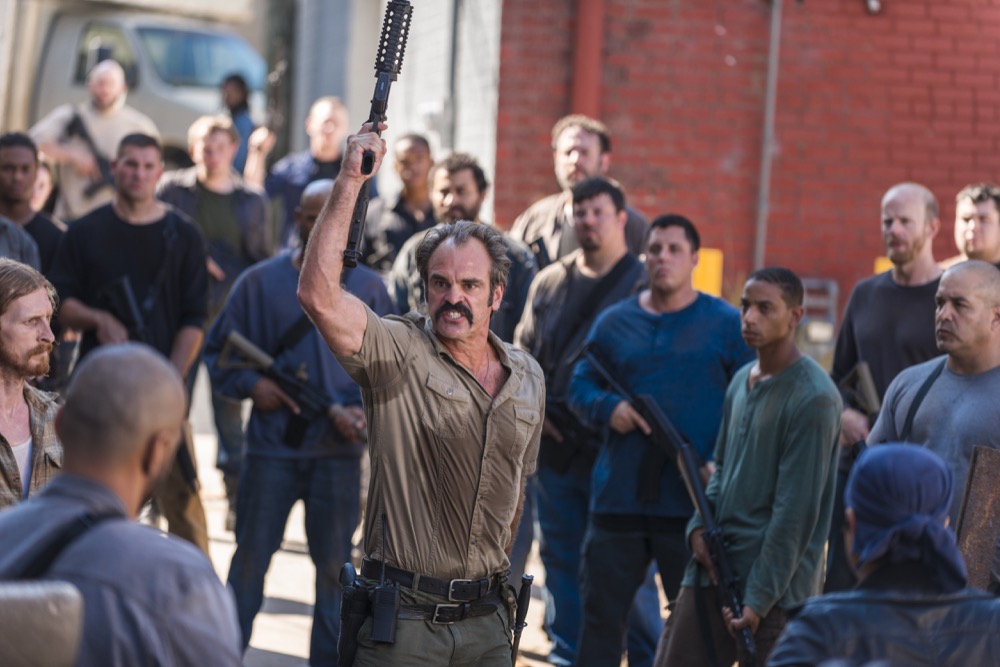 We can hardly believe it either – but with Negan out of the picture Simon is the de facto leader of The Saviors. He IS Negan. And with Rick's group licking their wounds at the Hilltop, Simon is undoubtedly the most powerful character in The Walking Dead…for the moment.
---
2. Maggie
No offense to Rick, but Maggie's community is still standing. Rick may be the ring leader but Maggie has a more stable foundation to lead from. Of course, one Savior attack could easily flip things around…
---
3. Rick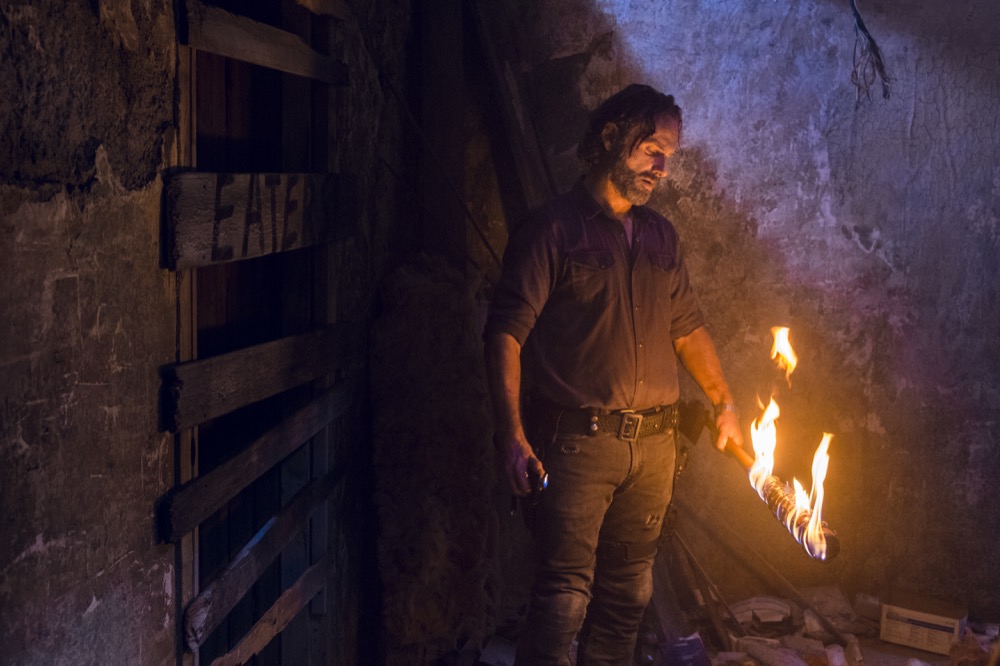 We should dock Rick a spot or two for his lack of aim while shooting point blank at Negan, but he's still more powerful than everyone below him, so we'll keep him here. Although he let Negan escape/get kidnapped,
---
4. Dwight (+6)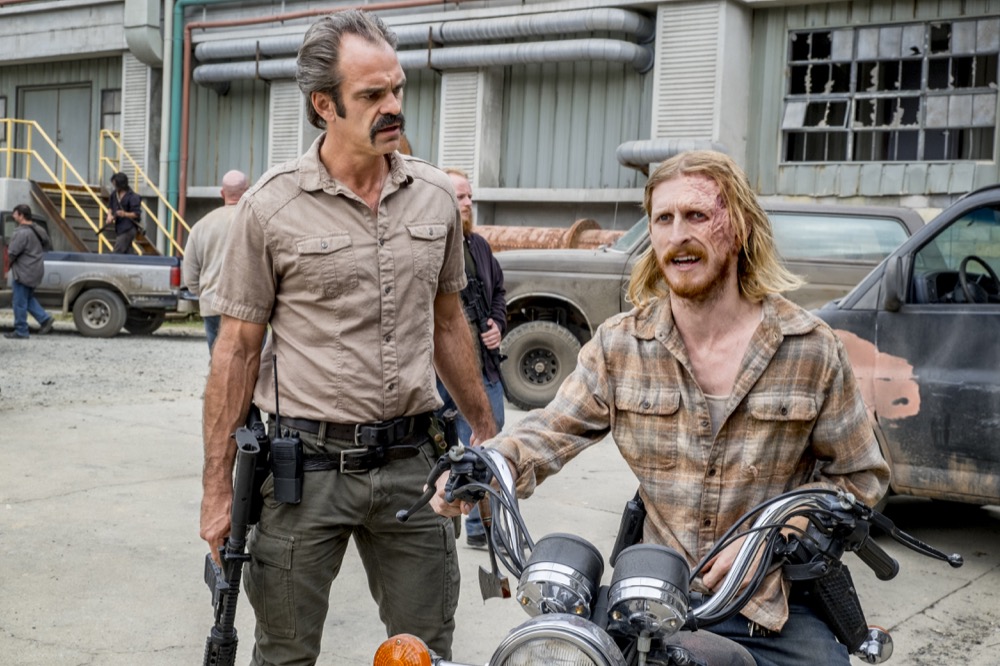 Dwighty Boy is really astute at this whole two-faced game. He slaughtered his Savior comrades, re-joined Rick's group, led them mostly to the Hilltop, re-joined the Saviors, and then quickly rose to the #2 guy behind Simon. Started from the bottom now he's here.
---
5. Daryl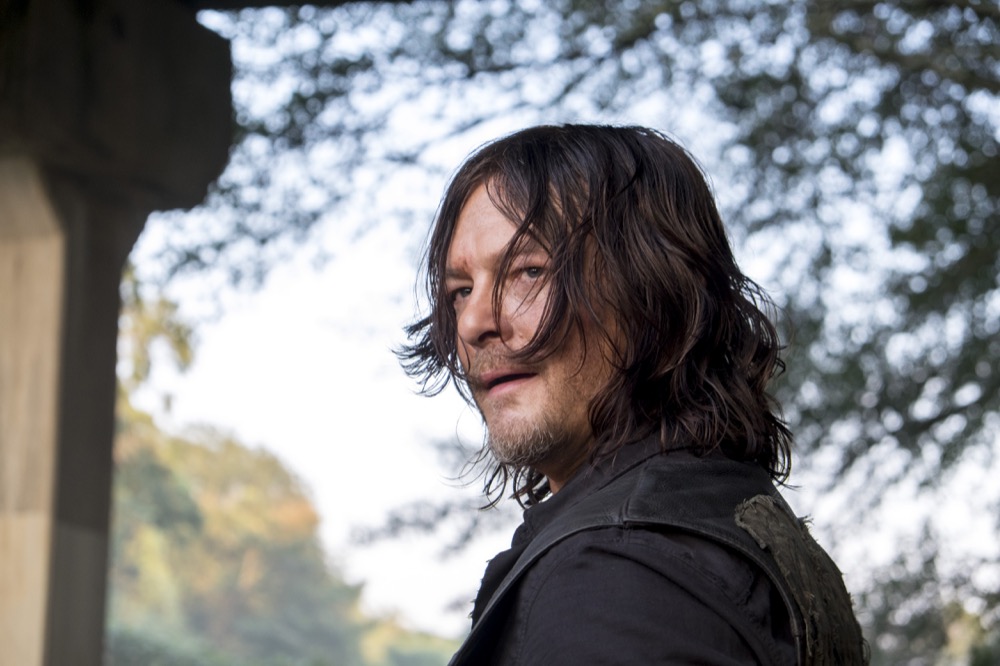 When Rick's not out hunting Negan with a flaming bat he's grieving for his son Carl, and Daryl's here to help him through it. Daryl serves a lot of other purposes in the story, but it's great to see him support Rick in his time of need.
---
6. Michonne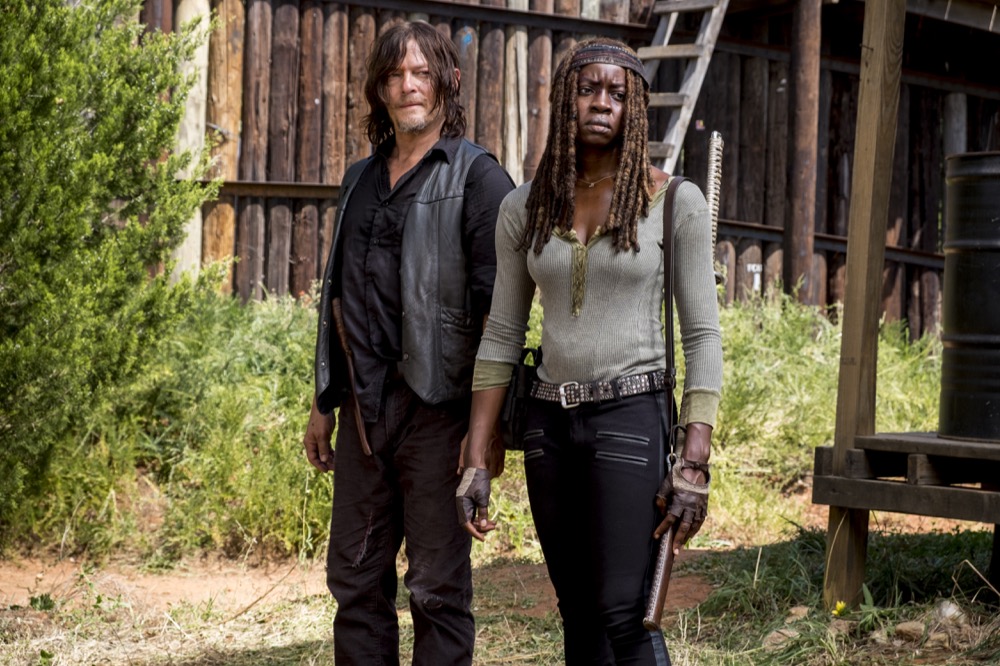 Same goes for Michonne – if she, Daryl, Rick, or Maggie wants a shot at winning the war they'll have to support each other. Speaking of, we loved seeing Michonne help Maggie decide on what to do about Georgie and her request. Seems like she's someone who they can't afford not to trust.
---
7. Ezekiel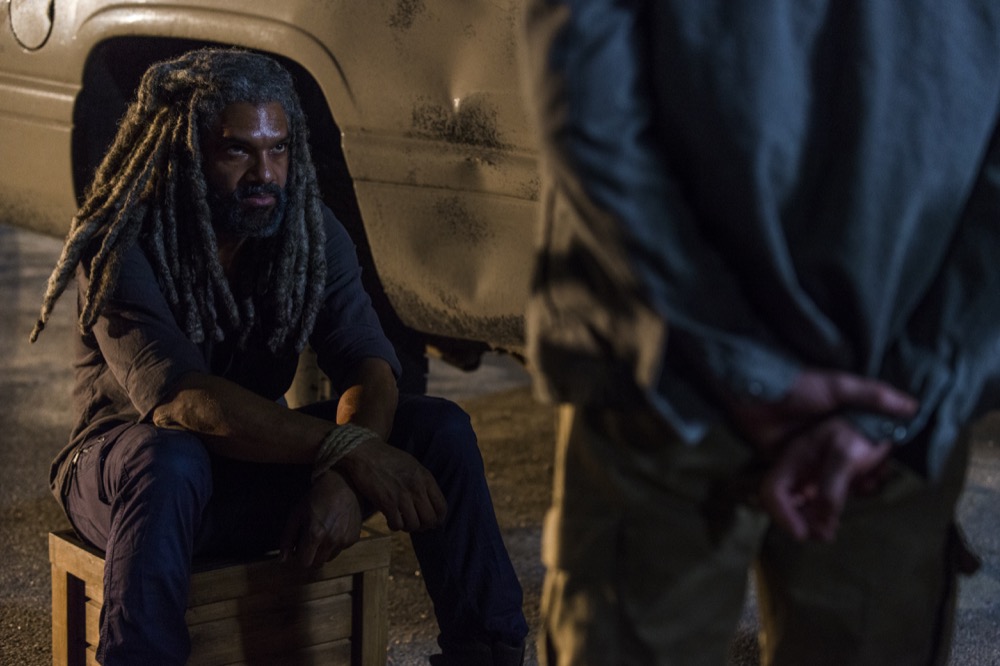 We promise Ezekiel will be featured prominently in next week's episode.
---
8. Cyndie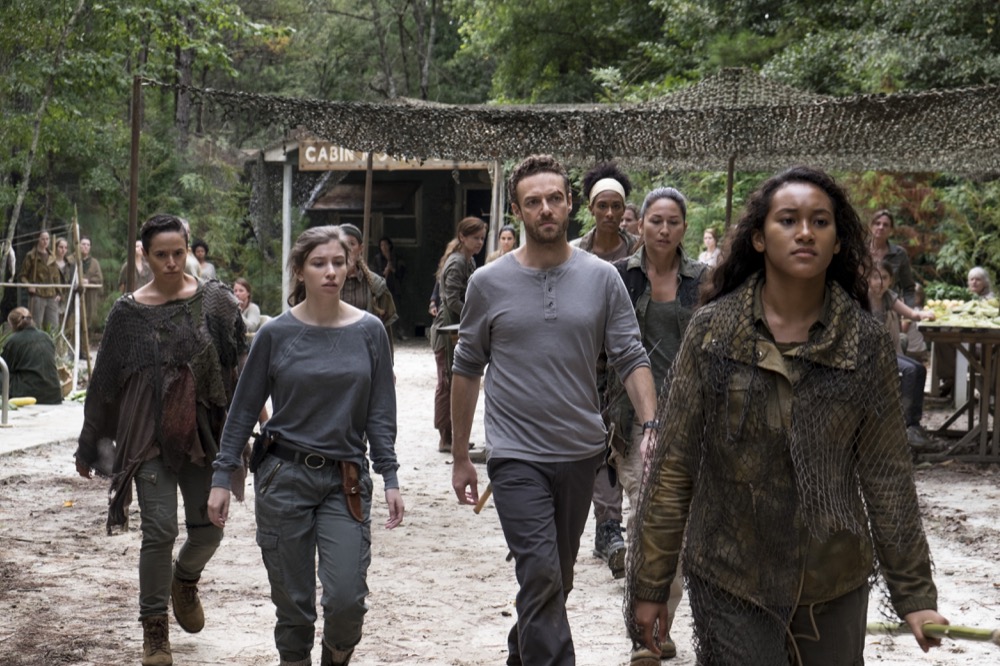 We'll also catch up with Cyndie in the next few episodes.
---
9. Jadis (+12)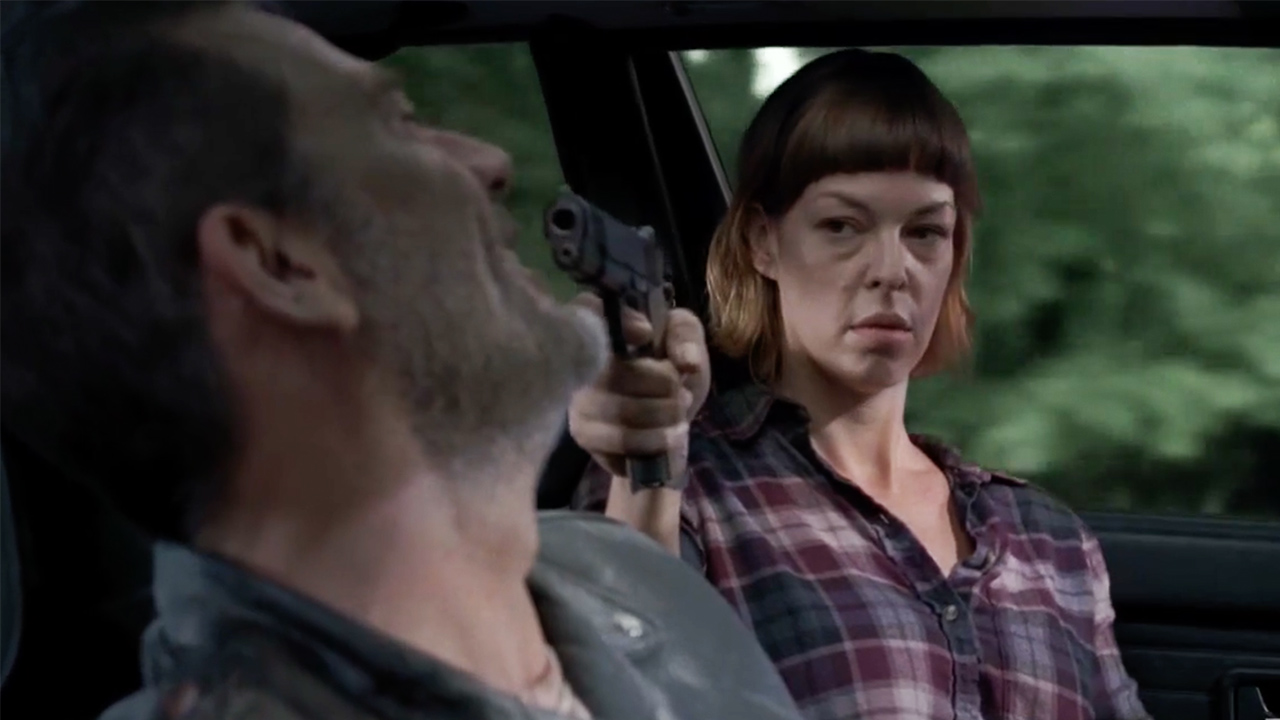 Just when you thought we had seen the last of Jadis she comes swooping in to kidnap Negan and F everything up in All Out War. We'll get plenty more of her in the next few episodes, so stay tuned.
---
10. Negan (-9)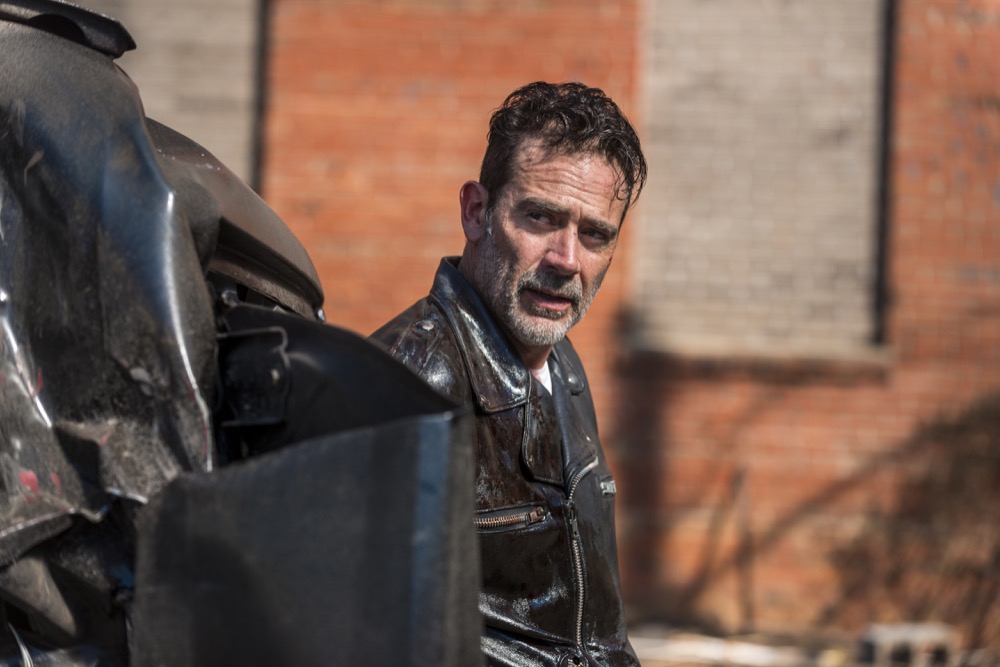 Negan dropped like a sack of potatoes in our Power Rankings after almost getting killed by Rick , actually getting kidnapped by Jadis, and losing his status as leader of The Saviors. At least Lucille (somehow) survived!
---
11. Eugene (-2)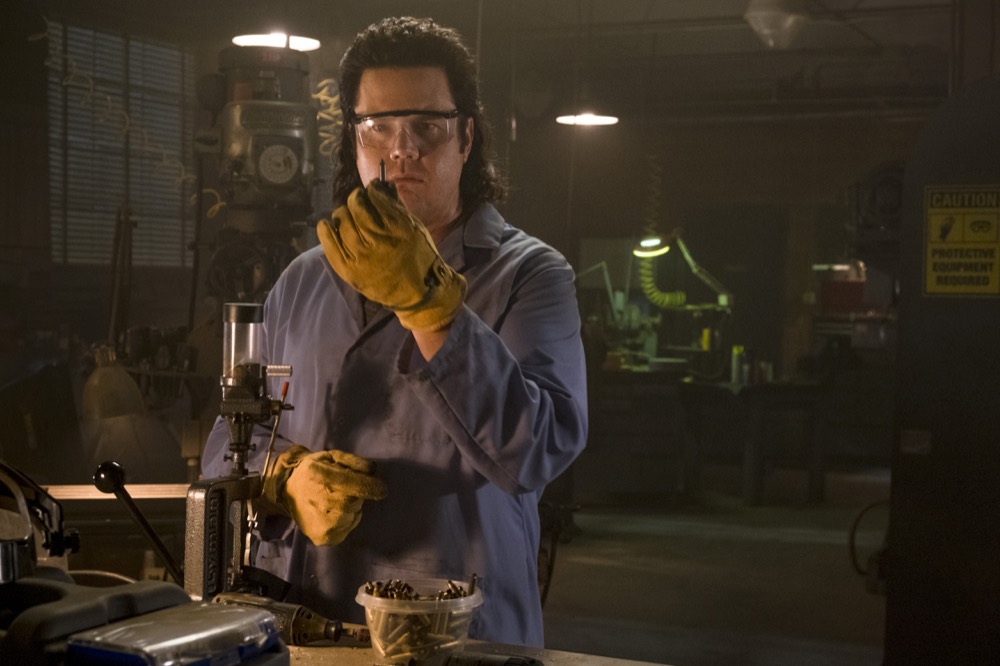 Eugene is only moving down because Jadis and Dwight moved up. He's still doing his thing as the mullet with the bullets.
---
12. Rosita (+3)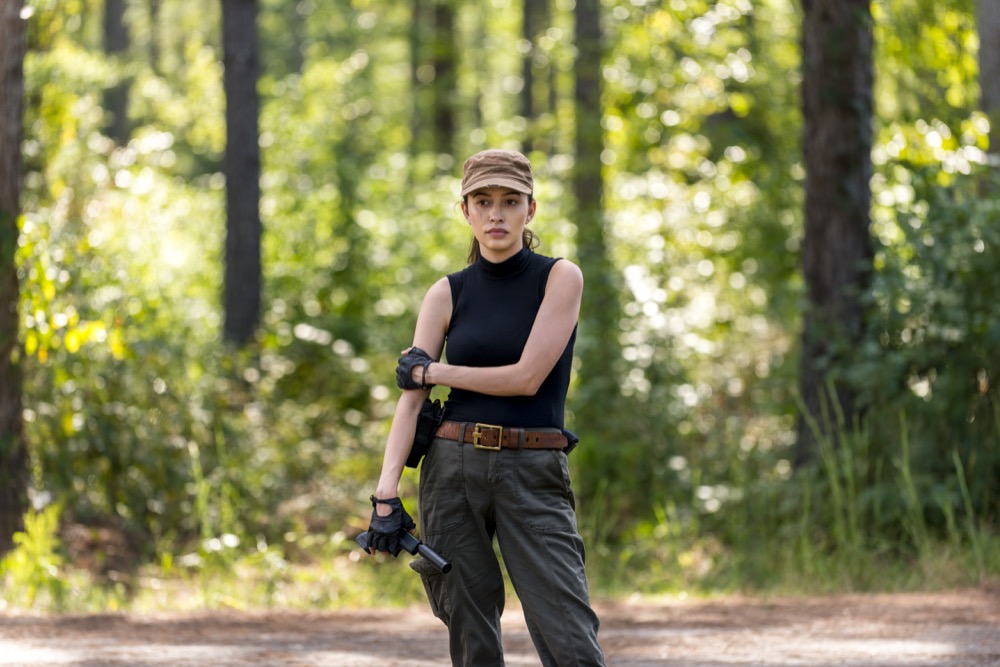 Rosita has been solid most of this season, so we're rewarding her for the consistence.
---
13. Carol (-2)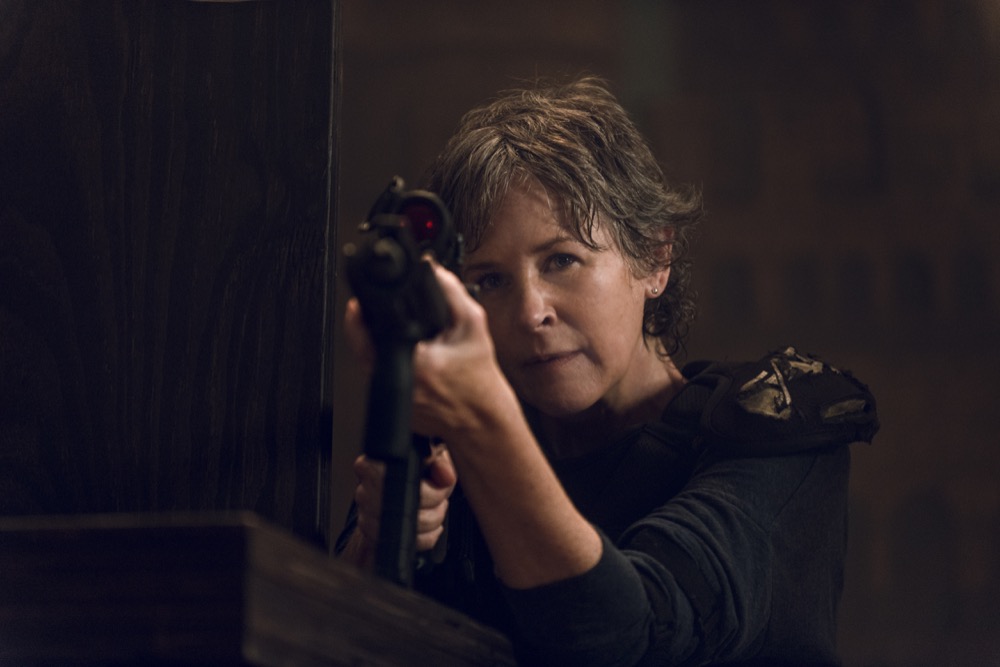 Carol will play a huge role in next week's episode.
---
14. Tara (+2)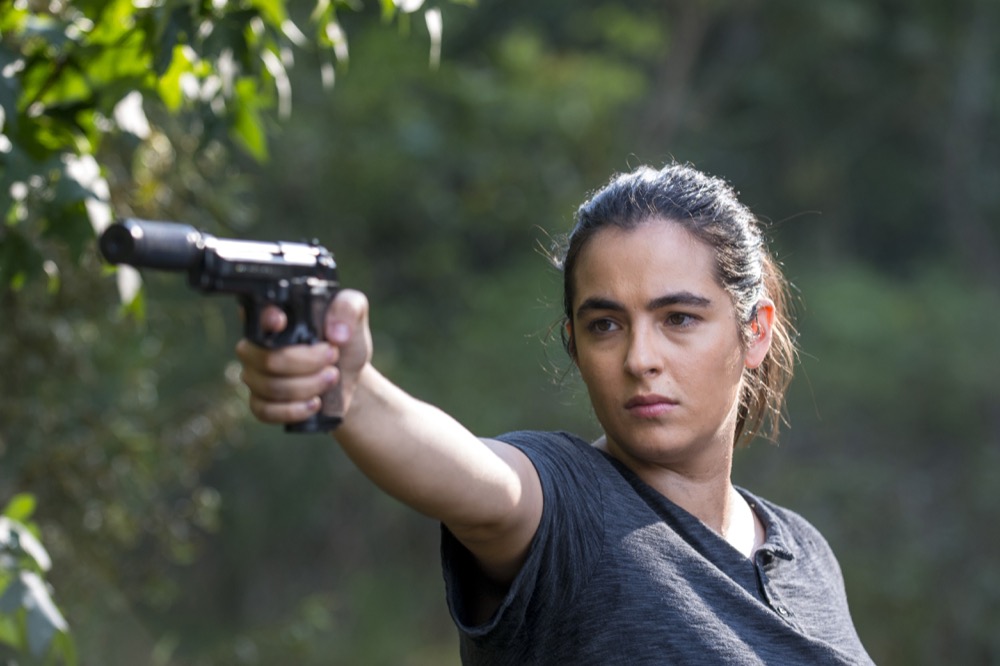 Tara's moving up because Morgan and Aaron slid down.
---
15. Enid (+2)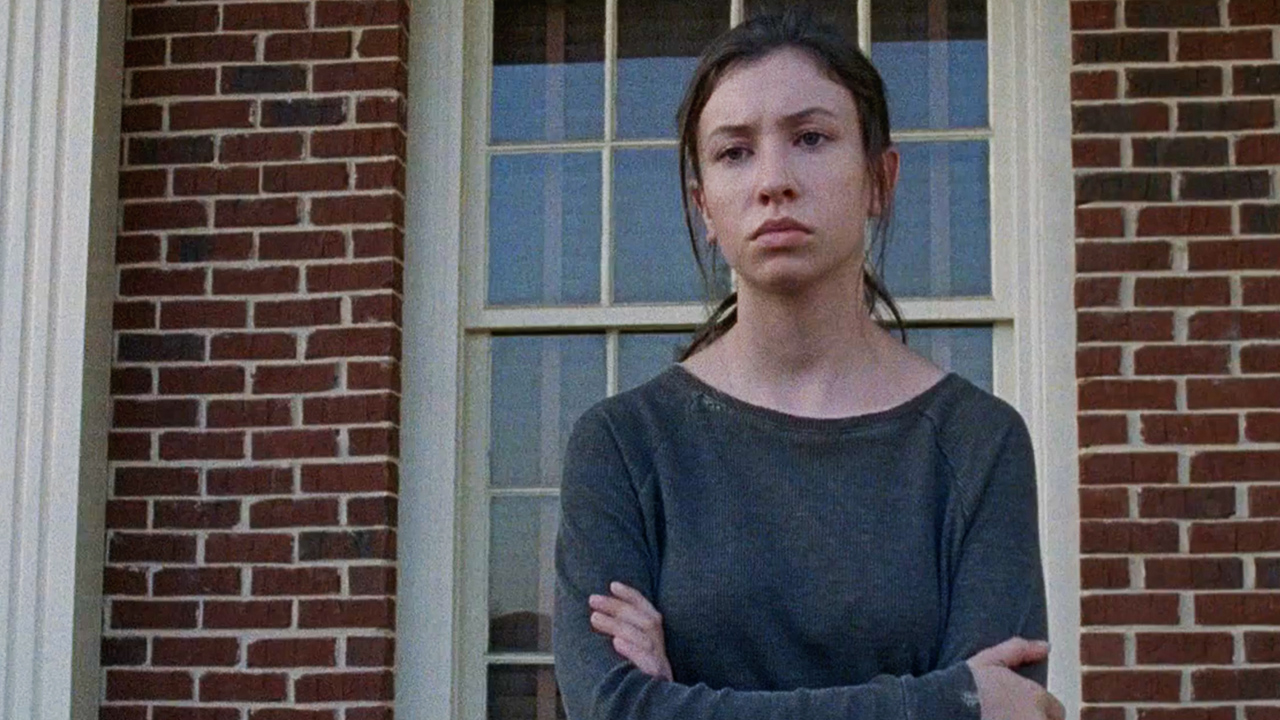 Like Michonne and Rosita, Enid was great in backing up Maggie for her Georgie meet-and-greet. Although her emotions (understandably) got the best of her towards the end of the episode, Enid's still helping more than the characters below her in this list.
---
16. Jesus (+1)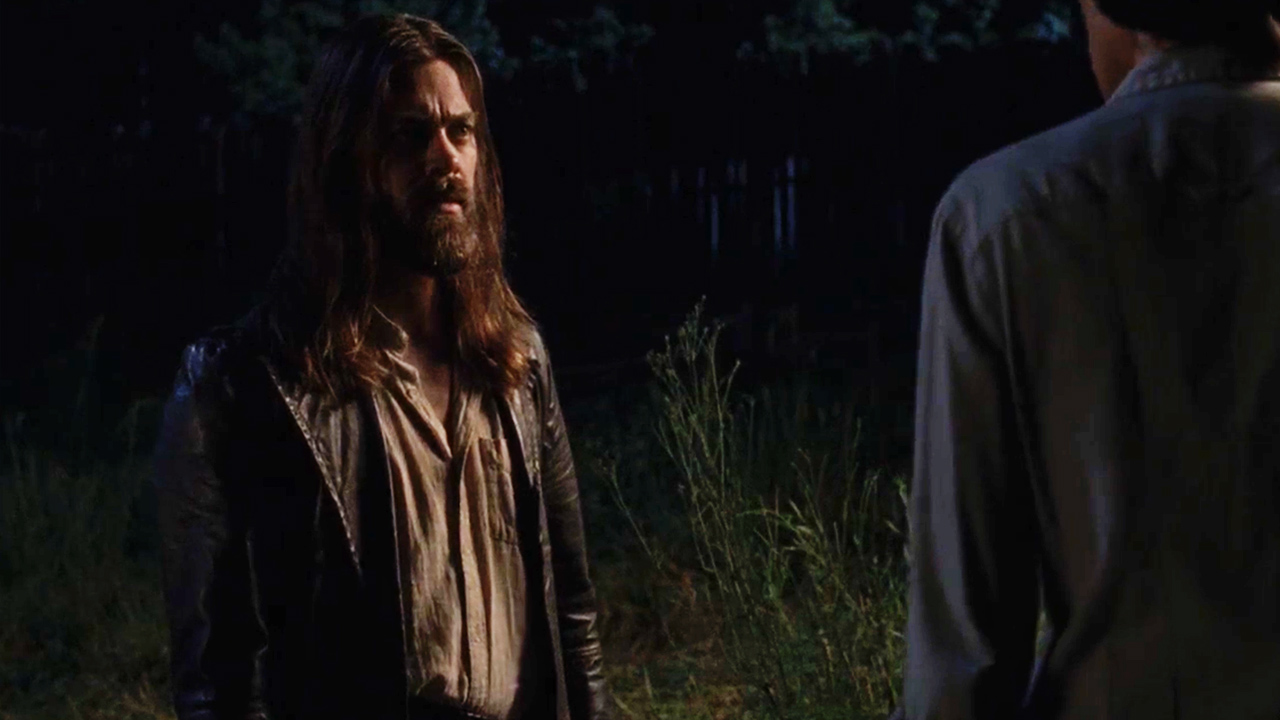 Jesus will make a big splash in next week's Hilltop battle episode.
---
17. Morgan (-5)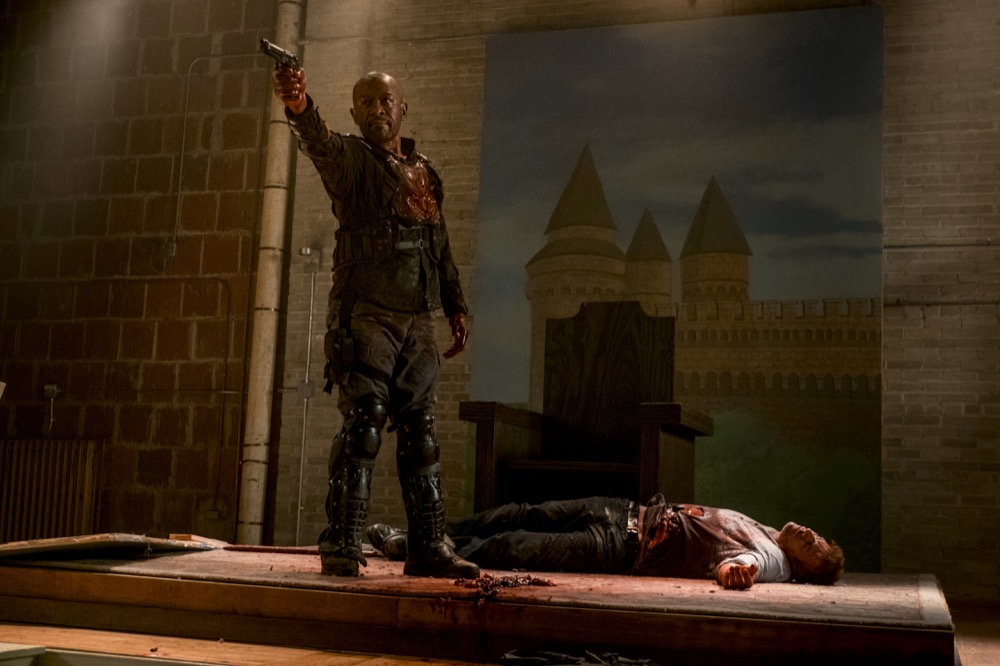 We're only moving Morgan down because 1) other characters have stepped up and 2) he doesn't hold a ton of power in the community. His friends realize at any moment he could snap back into clear mode, so until he proves his worth again we'll keep him in the bottom half of the rankings.
---
18. Aaron (-6)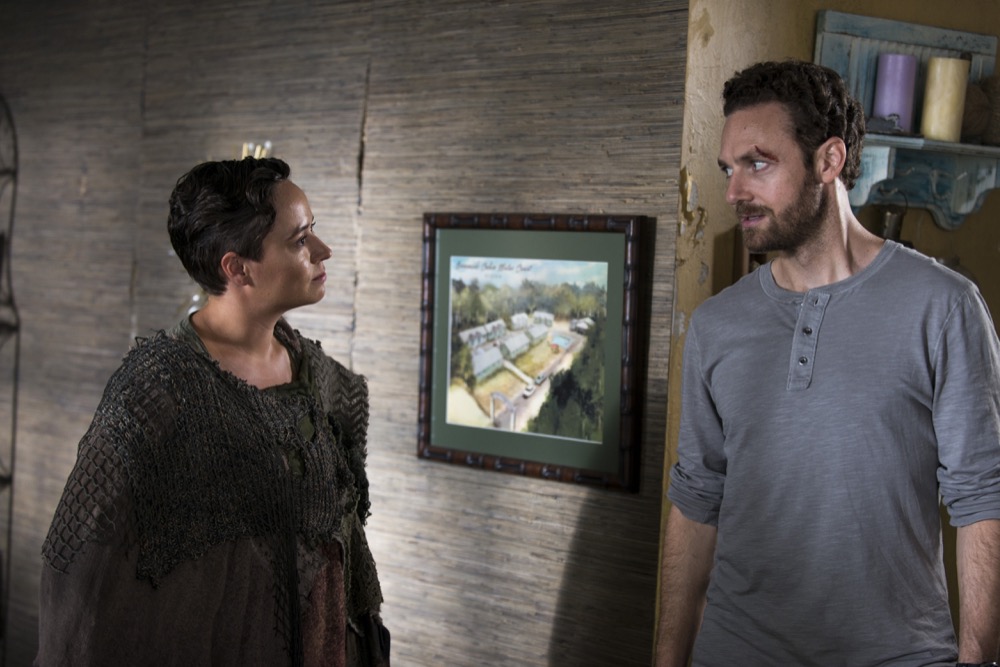 We haven't seen Aaron in a minute – as far as anyone can tell he's still working on persuading the Oceanside community to join his cause.
---
19. Jerry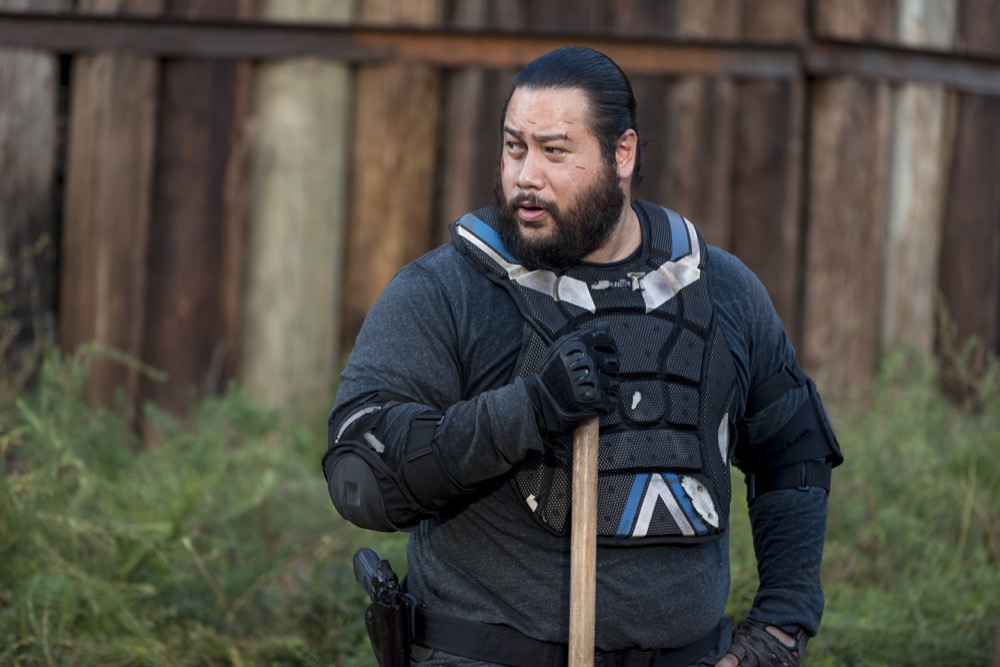 It has been a MINUTE since we've seen Jerry – but don't worry, he'll be back in action next week.
---
20. Father Gabriel (-2)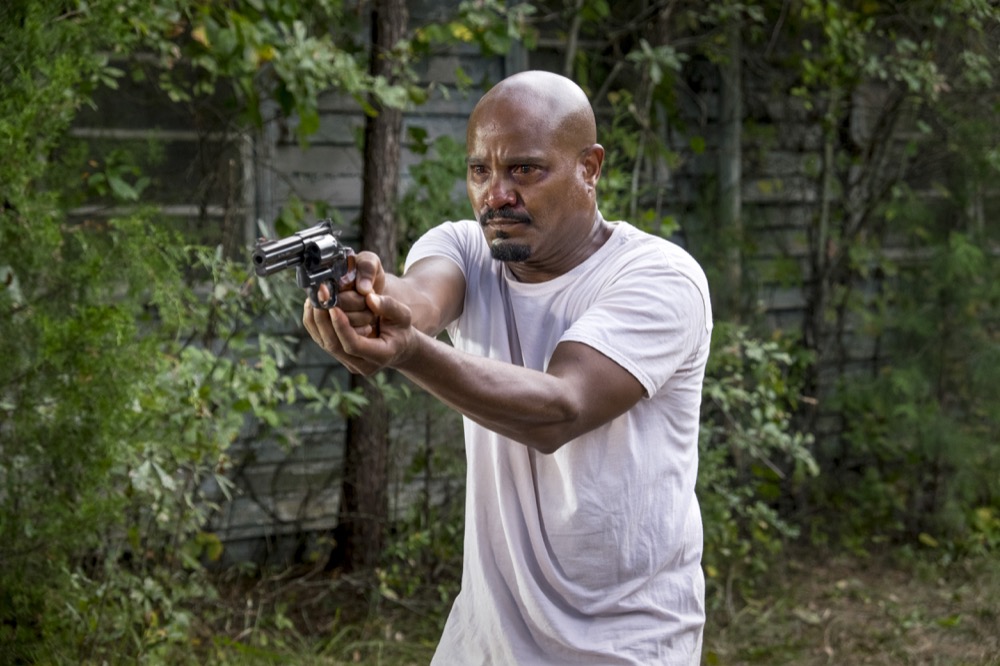 Since Jadis skyrocketed up our Power Rankings that means Father Gabe has to inch down a few spots.
---
21. Henry (-1)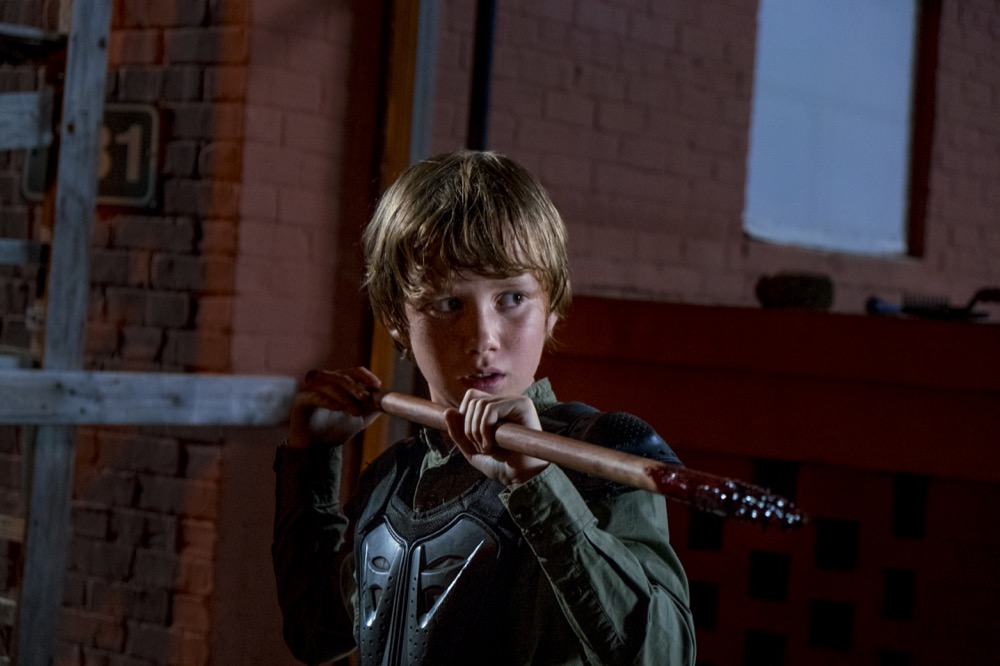 Henry is itching to avenge his brother Benjamin's death, and with his killer locked up at The Hilltop who knows what could happen.
---
22. Gregory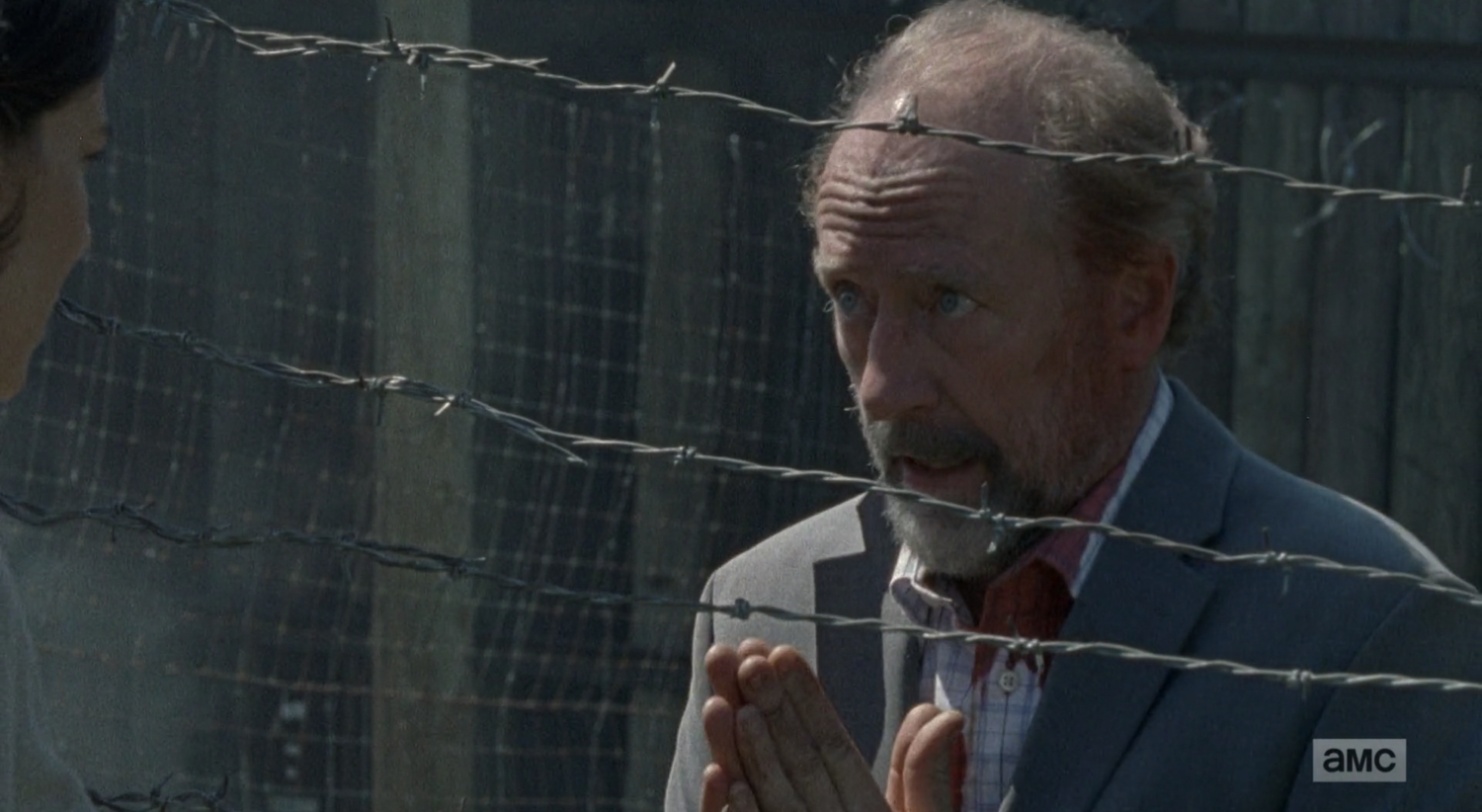 Gregory might actually serve a purpose next week. MIGHT!
---
NOTE: We didn't include Georgie because this is the last we see of her this season – so if and when she appears on a consistent basis we'll be happy to include her. Otherwise, tell us in the comments what YOU thought of our Power Rankings.