Every fan mailbag ends up with a theme – and this one seems to revolve around Carol. Thanks to your Twitter questions, we answered several inquiries about her, Morgan, Henry, relationships, and what to expect from the final three episodes of the season. Let's open the mailbag for the week of March 29th, 2018:
---
Is Tara Going To Make It?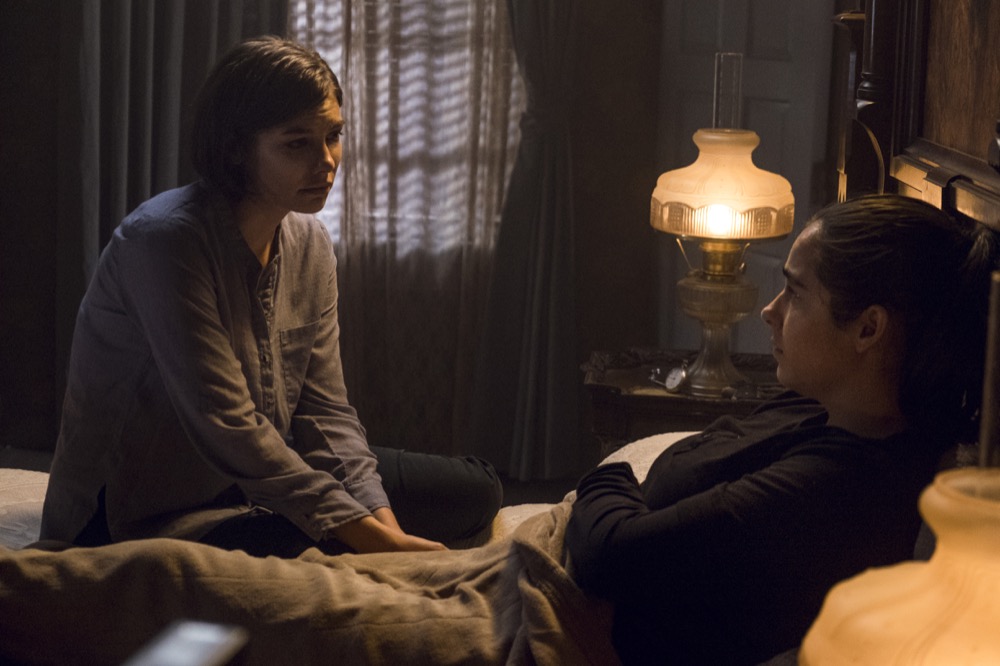 =
Please say Tara's situation is straight from the comics and she is going to live. I can't deal with another death!

— Alana Benson (@Alanalb123) March 29, 2018
For those of you who haven't read the comics or our weekly comic/show comparisons…Rick gets shot with an arrow by Dwight in The Walking Dead comics during the battle of The Hilltop. BUT, it was with a clean arrow even though the rest of the Saviors' weapons were coated with walker guts. Since a similar situation played out with Dwight and Tara, a lot of fans have speculated that she, too, was hit with a clean arrow. We can't reveal what the actual answer is, but we can confirm you'll know early on in Episode 814.
---
More Kingdom?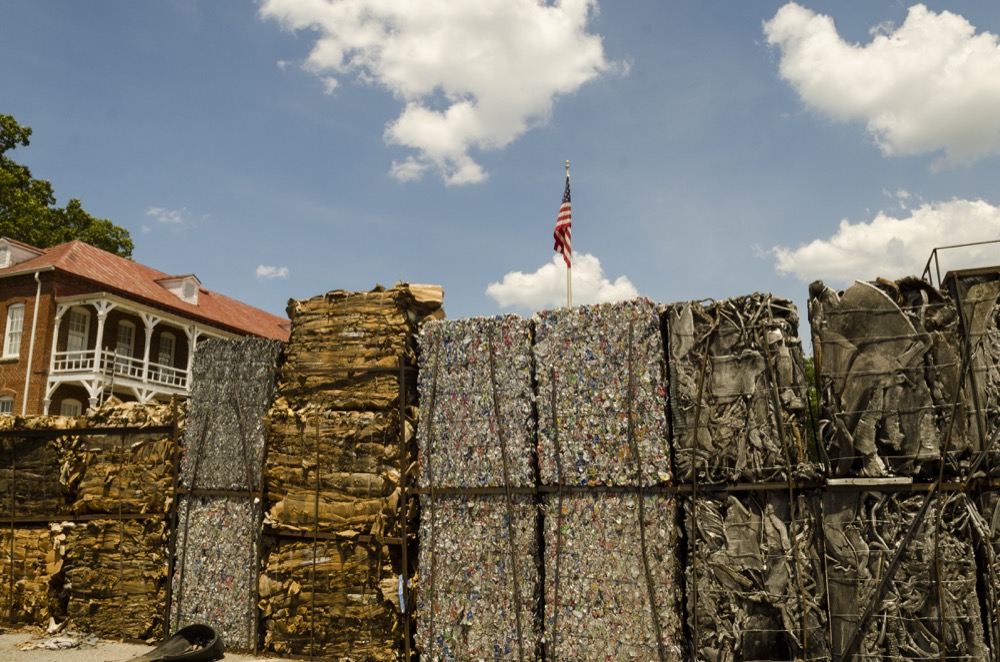 When will see the Kingdom again?

— Carrie© (@carrieWUTWUT) March 29, 2018
It's crazy that we haven't seen The Kingdom since the Mid-Season Premiere, but war displaces people! We won't see much more of it this season, but expect a brief appearance in the Season 8 Finale.
---
How Did No One Hear This?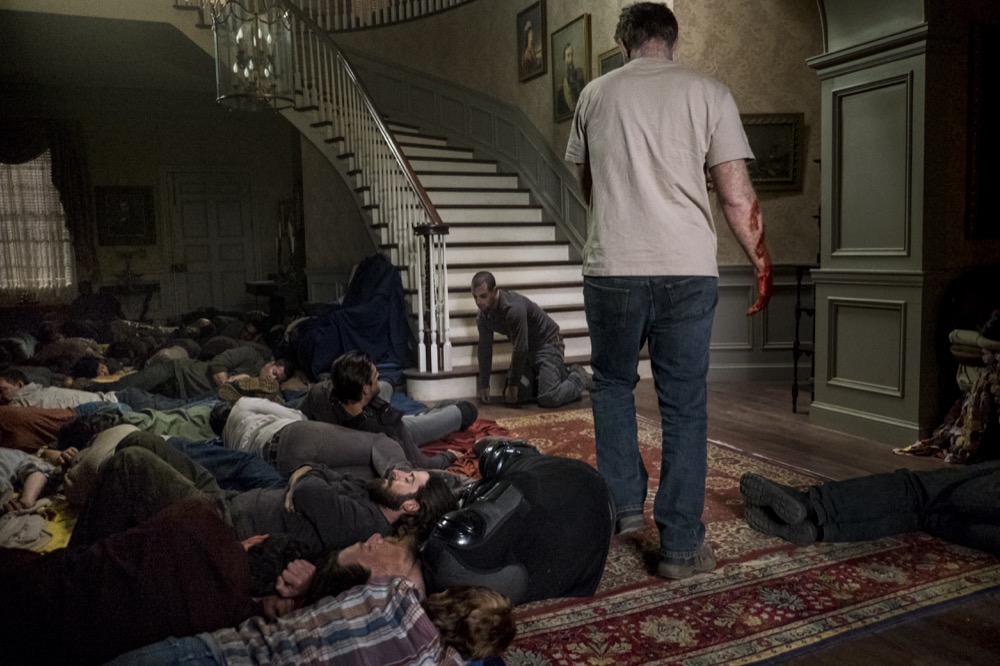 How did the entirety of the hilltop sleep through that walker tumbling down the stairs? And why was the door left wide open? And how did Henry get the key to the cage + enter without anyone noticing? Who wrote this episode?

— Vohda (@ItsVohda) March 29, 2018
Listen, these people were just involved a major battle where they were around loud guns and crashing noises. They probably went slightly deaf during the commotion – allowing a walker falling down the stairs to be a relatively quiet moment.
---
More Caryl This Season?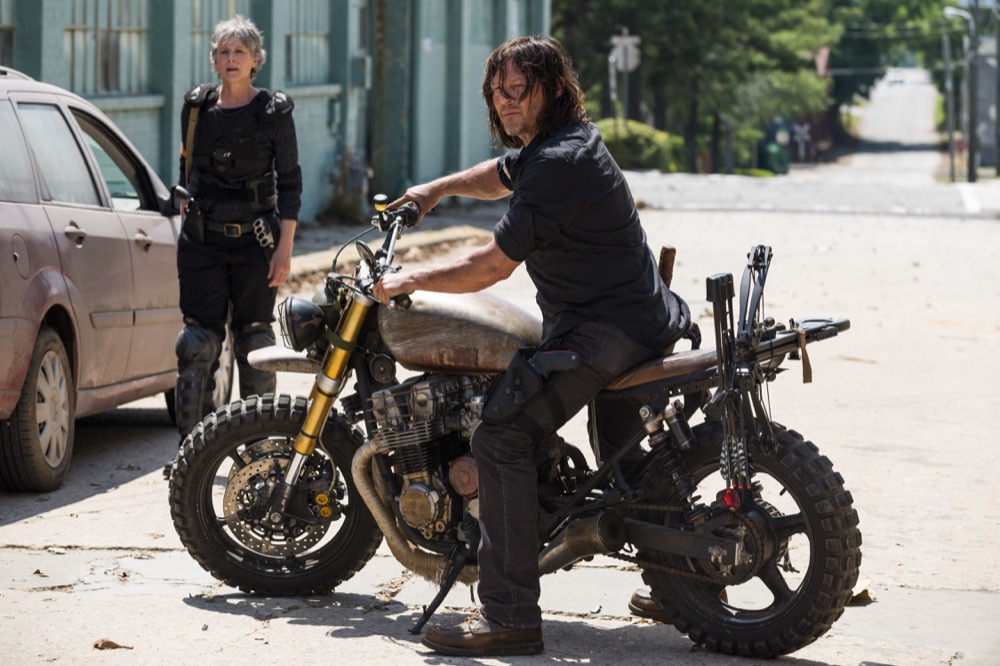 Will Daryl & Carol actually have any scenes together the remainder of the season? Both actors say they are closest to one another and most important to each other, so it's not believable for them not to interact on screen!

— Lauren H Ellison (@itselectricLH) March 29, 2018
We wish we had good news on the Caryl front, but their paths just don't intersect much for the rest of the season. Here's to hoping Season 9 changes things.
---
Who Mows the Grass?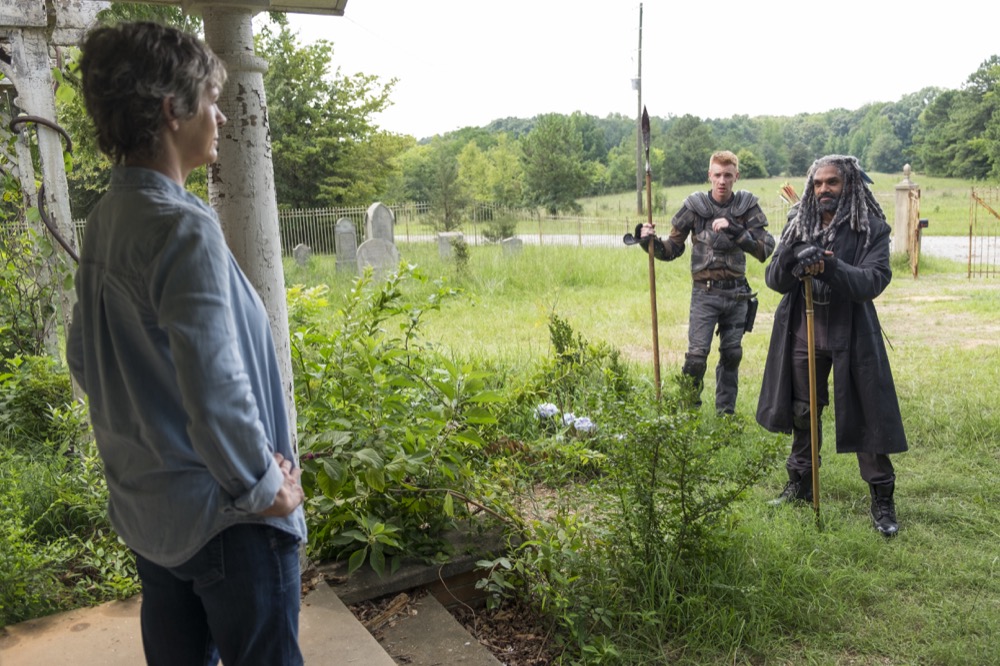 is there someone who mows the grass at hilltop, kingdom, alexandria ??? it's always looking fresh

— nicole rhee (@debnamgrimes) March 29, 2018
Lori's ghost, next.
---
What's Next For Michonne?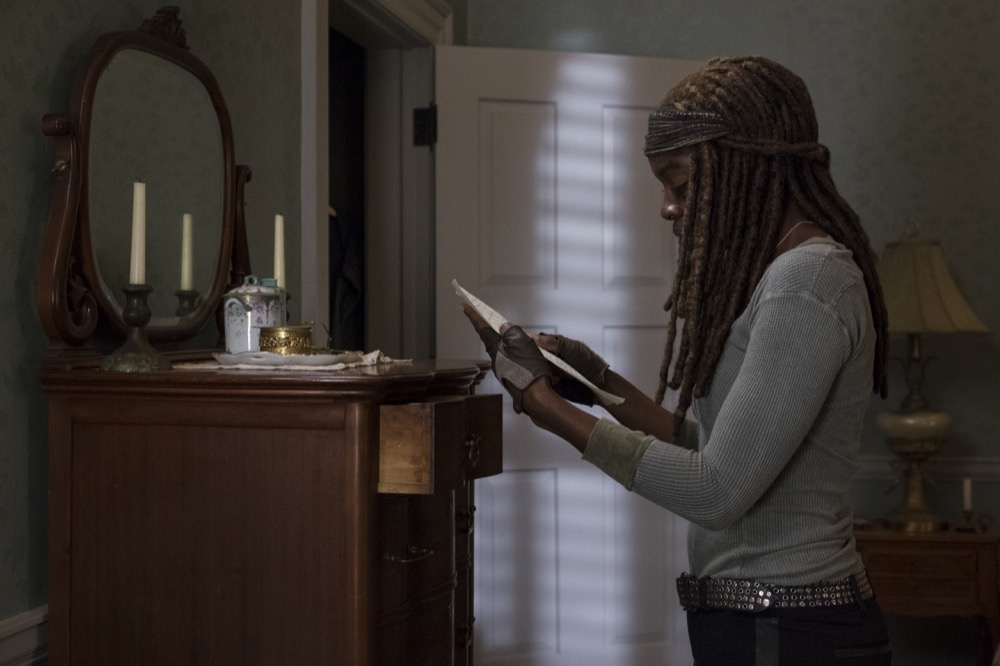 Michonne. What's in store for her in the next few episodes?

— Patrícia Daniela (@pattydanny22) March 29, 2018
As you can see above, Michonne will continue to help Rick deal with the loss of Carl while also processing her own emotions about it. As for the rest of the season, we can promise quite a few more badass scenes with her – some violent and some emotional.
---
What's Up With Henry?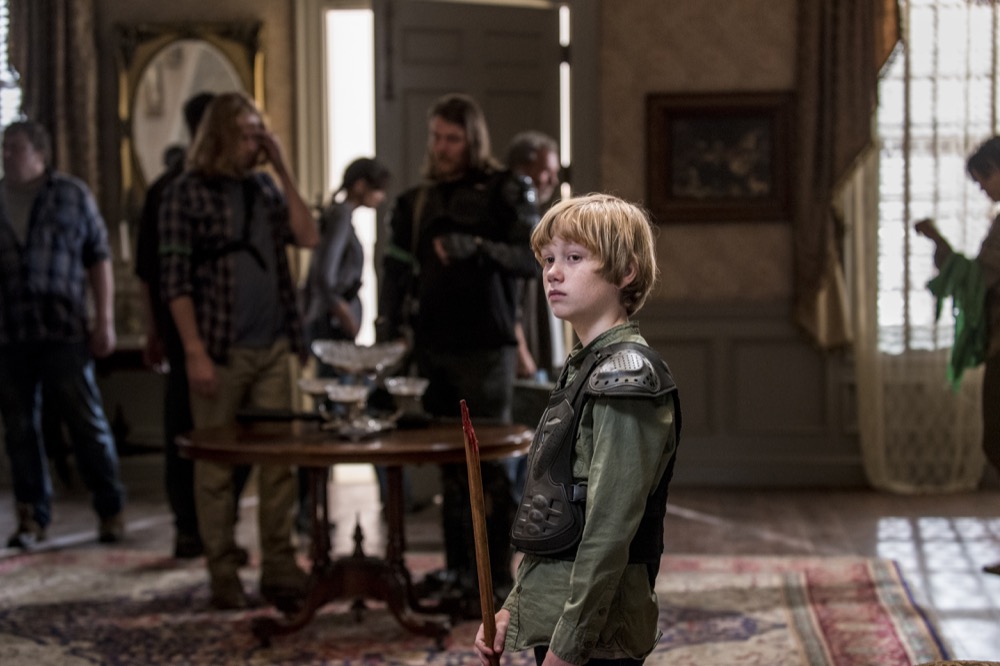 What is the significance of Henry's character? So much focus has been given to him. Is he pivotal to Morgan's crossover? Is he Carl's successor? Is he a metaphor for why we should renounce violence and embrace mercy prevailing over wrath? #TWD

— Sarah J. Crist (@ubiquitousurn) March 29, 2018
Henry serves a lot of purposes. Although we can't comment on future seasons (like him taking over Carl's comic story, as you suggested) we can say he makes the biggest impact on Carol and Morgan. Henry will share dramatic scenes with both of them before the season concludes. For Morgan, Henry will force him into a certain direction. For Carol, it will be a new beginning. Stay tuned.
---
Is Carol Done With Kids?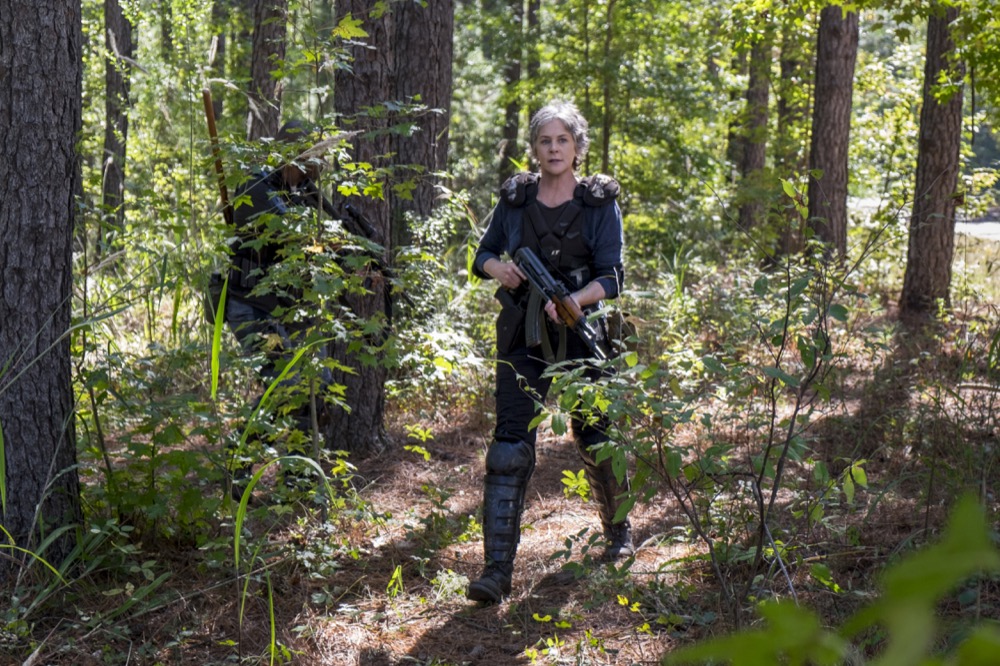 Is Carol gonna stop dealing with kids after Henry?

— Owen #TeamRosita (@CarlPoppaCG) March 29, 2018
As we hinted above, Henry will help her view of kids, if anything.
---
Morgan and Carol Resolution?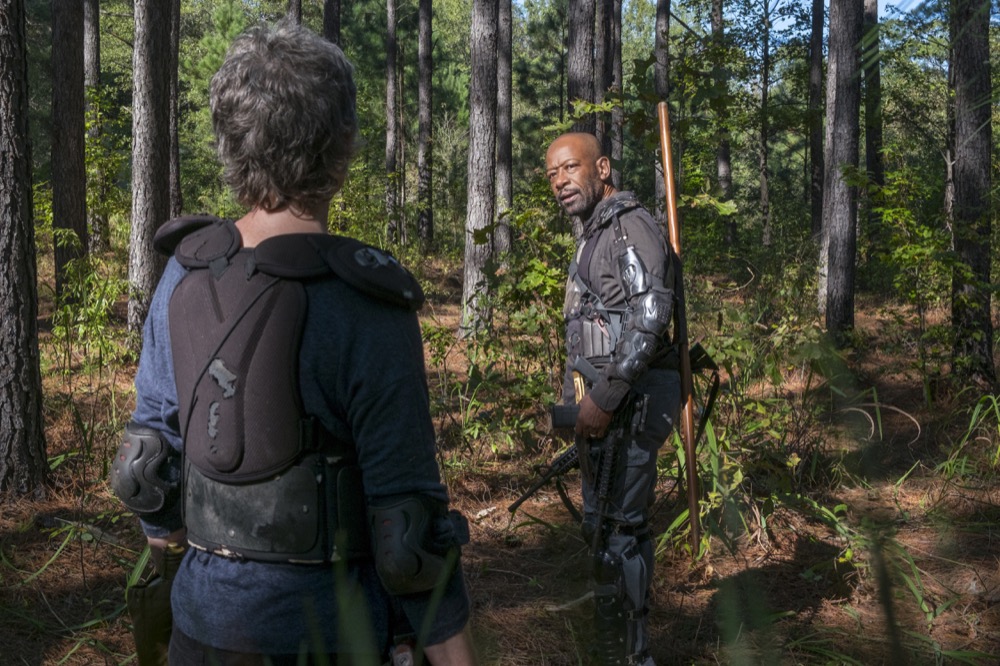 Will we get a satisfying conclusion to the Morgan/ Carol storyline? With Lennie moving to #FearTWD, I'm curious how things are left between them.

— Nikki (@LilyVLove) March 29, 2018
Speaking of, Carol and Morgan will share a lot of screen time in Episode 814. Their search for Henry will lead to deeper discoveries, and we can confirm there will be some sort of resolution before or during the finale.
---
Chandler Riggs Update?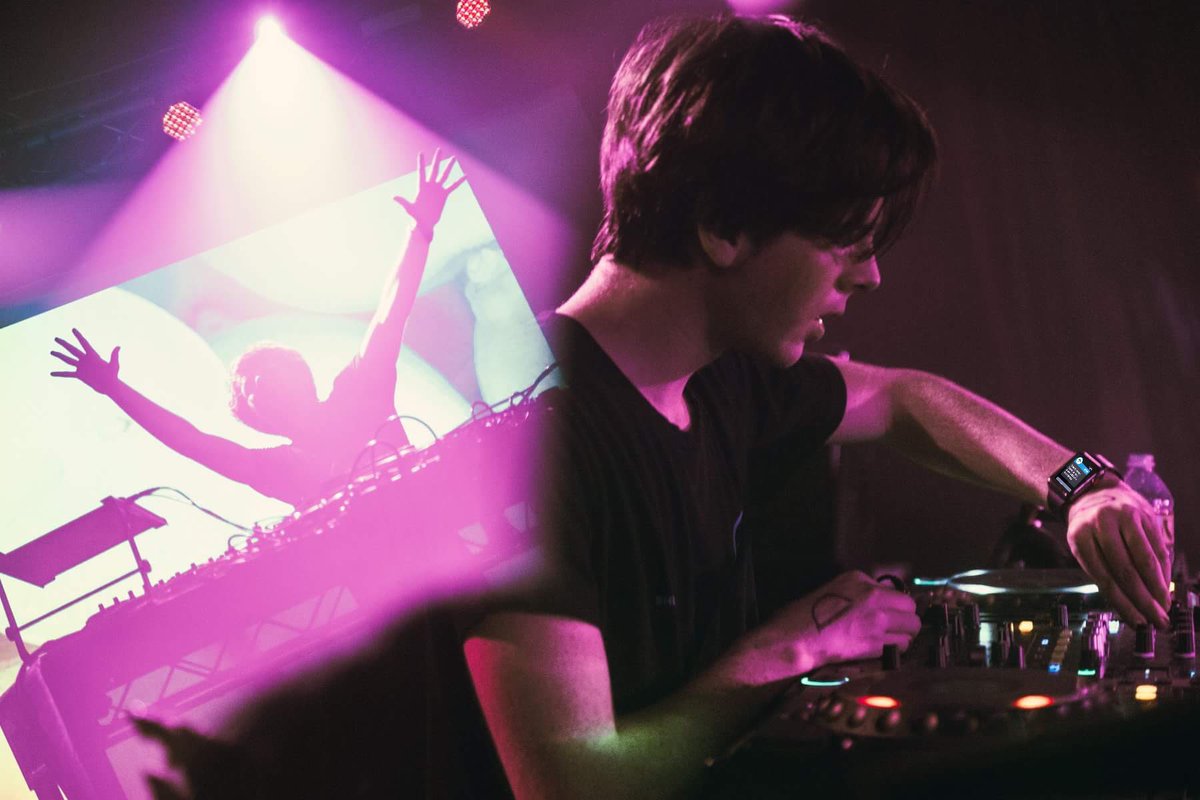 How's Chandler doing?

— Alana Benson (@Alanalb123) March 29, 2018
We actually just interviewed him about this very question! Watch below:
---
Favorite Season 8 Moment?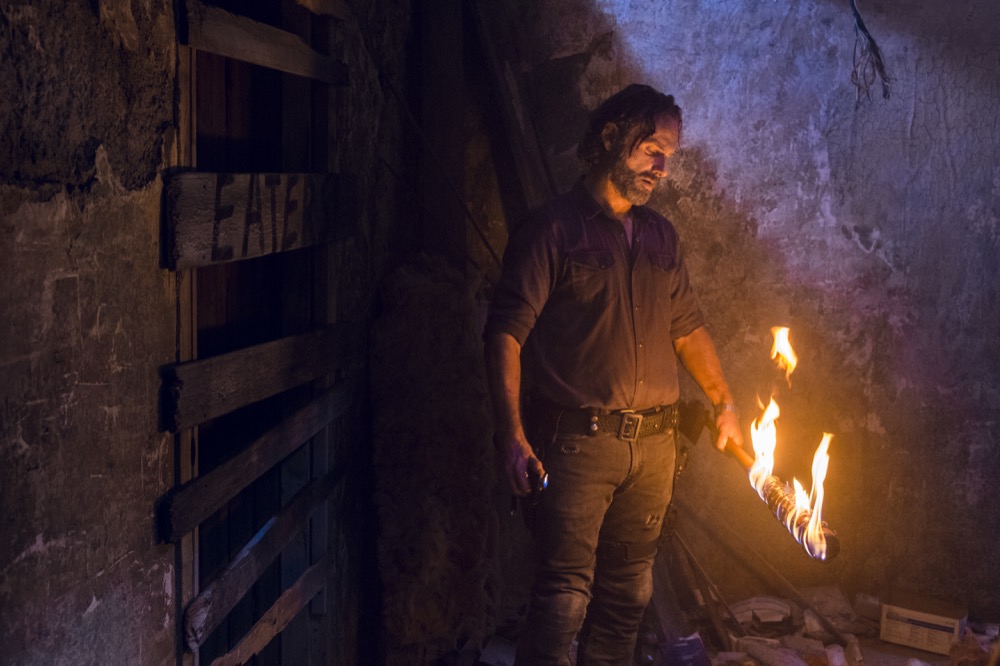 What has been your (the guy who runs the account. I think your name is john?) personal favorite moment from season 8 so far?

— n8 (@ncxaesthetic) March 29, 2018
It's Johnny, but close enough (and thanks for asking!) Listen, I watch every episode about three times (once for recap, second time for a reminder, third time live) so I'm awfully familiar with the ins and outs of the season. So because of that, I have a few: 1) Negan and Rick's basement brawl in 812, 2) Rick's pep talk to Maggie in the 801 when he basically tells her she can totally take the reigns, 3) Jerry axing that Savior in half, 4) the moment in 813 when the Hilltop began turning in the middle of the night. It was legitimately the scariest thing the show has done in a while.
Honorable mention: Lee Norris (AKA Minkus from Boy Meets World) randomly cameo-ing as a Savior and then getting head-shotted by Daryl an episode later. It gave me an excuse to interview him for this site, which as a huge Boy Meets World fan was amazing.
---
Cereal/Milk Debate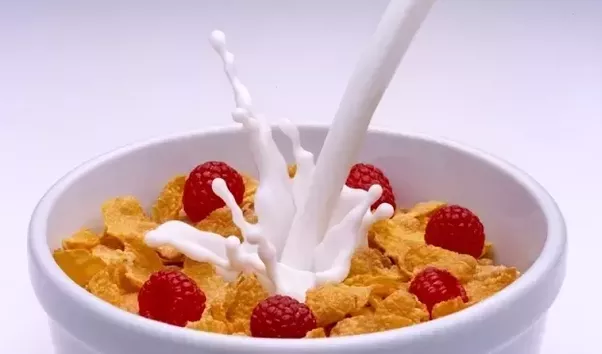 Cereal then milk or milk then cereal?

— Inner peception (@fadedxgloryx) March 29, 2018
Not even close – cereal THEN milk.
---
That wraps it up! If YOU have a Walking Dead question for us then reply on our Twitter post – we'll probably respond to it!