Telltale Games' beloved Walking Dead series is coming to an end later this year. Thankfully, we still have a few months of exciting teasers and promotions to keep us excited! The first piece of art they released (shown below) is new key art for the game, which features an older-looking Clementine and AJ.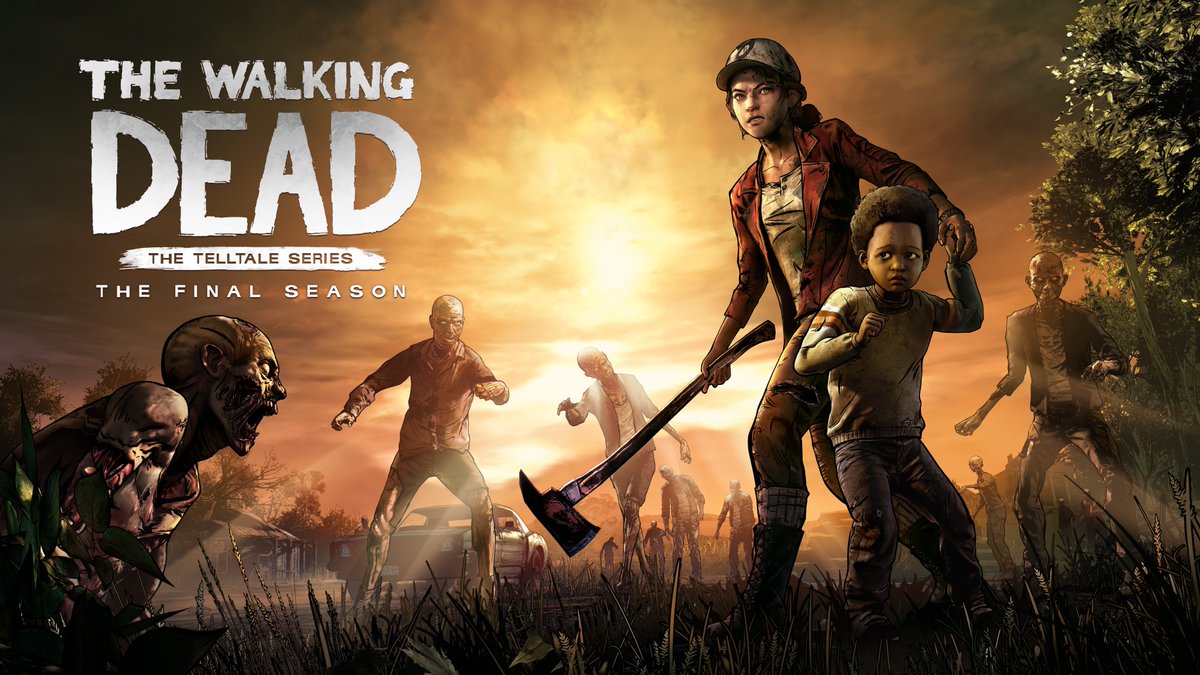 Finish Clementine's story.

The Walking Dead: #TheFinalSeason premieres later this year. pic.twitter.com/4cEQDhg5dJ

— Telltale Games (@telltalegames) March 30, 2018
Fans were quick to point out the parallels between this key art and the one for Season One, which was released back in 2012 and featured Lee and a much younger-looking Clem. That was no accident, Telltale even tweeted a wink emoji when a fan pointed out the homage. We included that and other fan reactions below:
Nice callback pic.twitter.com/hYaCT111B4

— Swood (@SudoSwoodu) March 30, 2018
?

— Telltale Games (@telltalegames) March 30, 2018
OMM pic.twitter.com/8EBYR2MTkr

— Thicc Doggo (@CuteFluffydoggo) March 30, 2018
I am beyond pumped for this, Clem's journey has been one of the best stories of my lifetime.

— William Corley (@JediGuardianWEC) March 30, 2018
— Black Actor #4 (@RillLife) March 30, 2018
— 【PASTAMANIA】☄ (@pastasauca) March 30, 2018
---
Additionally, Telltale ALSO teased that they would reveal even more about the game in Boston at this year's PAX East (April 6th-7th). Could it possibly be a trailer??
Get your first look at The Walking Dead: The Final Season at our PAX East panel next Friday, April 6 at 12:30pm ET. You can also stream it from home on Twitch.

Get all the details here: https://t.co/NKGG4F7yLx pic.twitter.com/WmAgkw9MeQ

— Telltale Games (@telltalegames) March 30, 2018
---
Watch the first ever teaser of the final season below and let us know in the comments what YOU think of the new key art!