The Walking Dead has always been notorious for killing off major characters. Although the deaths of Glenn, Hershel, and Abraham were shocking, fans have always assumed the main main cast like Rick, Michonne, and Carl were safe. But when it was revealed that Carl would die in the show (more specifically during The Mid-Season Premiere on February 25th), everyone's plot armor seemed to vanish.
"As soon as it happened, all bets were off," Andrew Lincoln told Entertainment Weekly. "Because there had been a certain sense, I think, over the last couple of years, that people would go, 'Oh, we are much more associated with the comic book.' I think that the general thrust of the story was always going to be based upon that with a couple of deviations or inversions or twists or replacements in one character taking that story and this one taking that. But this is unchartered waters for the show."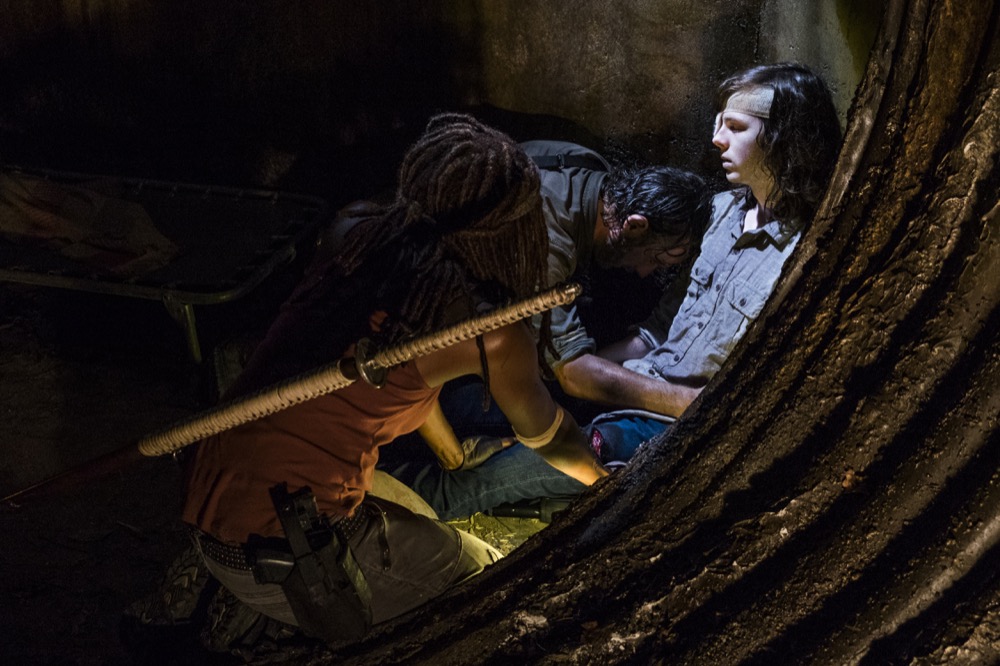 Carl's death will mark a major deviation from the comics – where 50 issues beyond All Out War he still plays a major role in the story. Despite the ripples of this, Lincoln is confident this move is positive for the show. "We're eight years, into a big story and I think if there is a future game — which I know that there is — they're going to have to take some big swings and change things up," Lincoln told EW. "Loosening and untethering us from a lot of the story in the comic is one really interesting way of moving the story forward, and perhaps we can look at a bigger story outside of the one that we've been focusing on for eight years."
---
See what else Andrew Lincoln had to say over at Entertainment Weekly – and make sure to catch The Walking Dead when it returns Sunday, February 25th on AMC.