Speculation and conspiracy theories have been swirling about the truth behind the older-looking Rick shown at the end of the jaw-dropping Season 8 trailer. Is it a coma? Is it a dream? Is it something else?
We finally got some clarity from the actor himself. "I was shocked and kind of excited by it," Andrew Lincoln admitted to Entertainment Weekly's Dalton Ross. "My instinct was, 'What a great storytelling device.' That was my instinct. I thought it was very interesting, and also gives us an opportunity to do something else a little ahead of the game, which I think is very, very neat."
So, what are we looking at exactly? "I mean, it's a gray Rick," Lincoln clarified. "It's an older Rick. So by virtue of the fact that you see, that means that it's in the future." The 'future' Lincoln mentions could refer to the time jump that occurs in The Walking Dead comics following All Out War. If that's true, the two Ricks DO share a resemblance: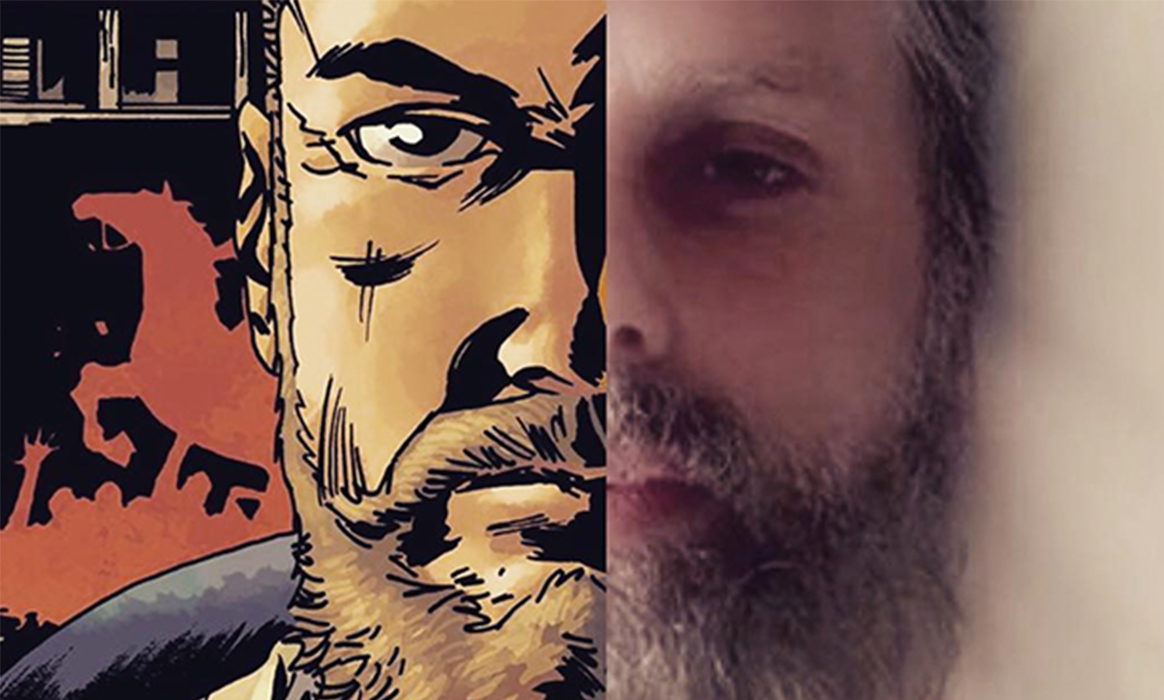 Ah yes, the time jump! Looks like we've solved this, right? Not so fast. Creator Robert Kirkman told the press this Summer, "Comic book fans know where a scene that kind of looked like that would fall, but it also doesn't seem like we would be getting to that just yet if you were a comic book fan, so there's a mystery to that."
Great, now back to square one. When can fans expect to know the answer? "It will become somewhat clearer after the October premiere," Andrew Lincoln said. "Then again, it may not be. It maybe still is somewhat opaque. I think that that's possibly all I can say on the matter."
Whether fans figure it out right away or not, we can at least cross off one possibility. "He is not waking up from the coma there," Showrunner Scott Gimple clarified on the Season 8 Special. "Robert (Kirkman)'s dad saw the trailer and said, 'People might think he's waking up from the coma.' I'm like no one is going to think that…EVERYone thought that. I'm going to say no coma. It's not a coma."
So there you have it, it's definitely not a coma. It COULD be the time jump, but we've been faked out before so it's very possible it is not. Thankfully, fans will get their answer during the Season 8 Premiere, unless of course they don't. The Walking Dead returns on Sunday, October 22nd @ 9PM on AMC.