This month Apple unrelieved their latest line of iPhones that look to enhance the lives of its users. With all the natural disasters, political turmoil, and new Chipotle's queso sauce being unleashed on the world, it's easy to wonder how we could survive an actual zombie apocalypse. Aside from food, water, and weapons, we'll tell you how your new iPhone X can actually improve a zombie apocalypse, whether you're dead OR alive. Here are the features you can look forward to:
---
Blood-Resistant Screens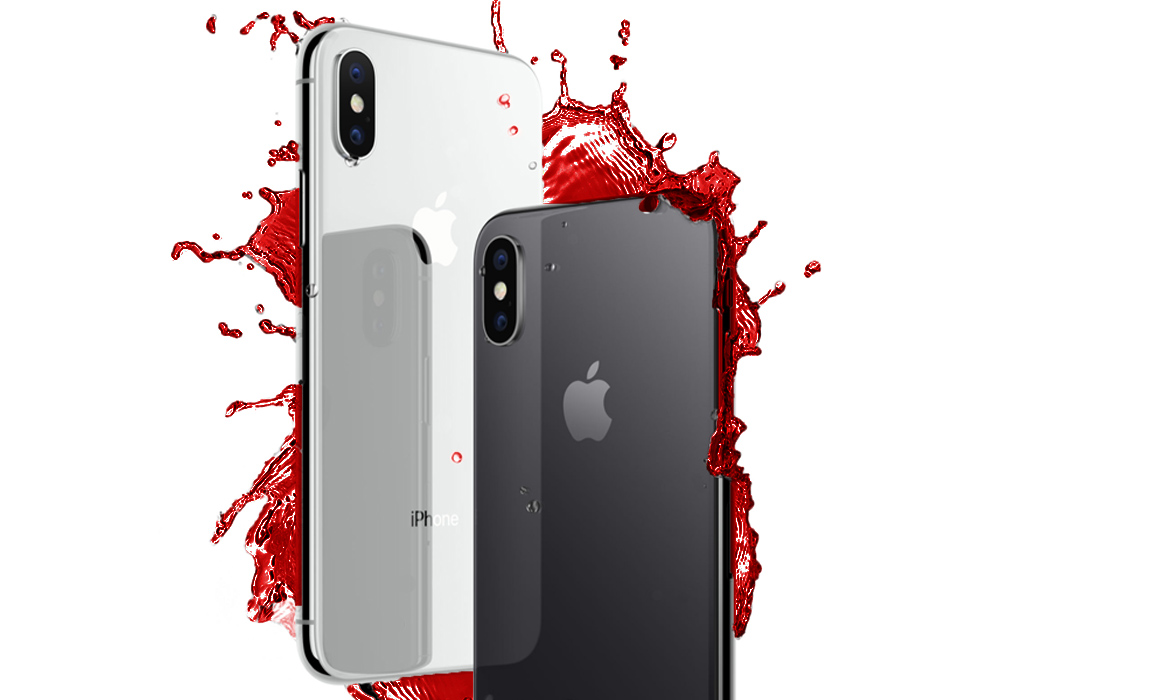 Protect your new device from any bodily fluid you come in contact with with the state-of-the-art blood-resistant screens. It's perfect for guarding against foreign substances like blood, pus, dirt, and even stomach acid.
---
New Front-Facing Camera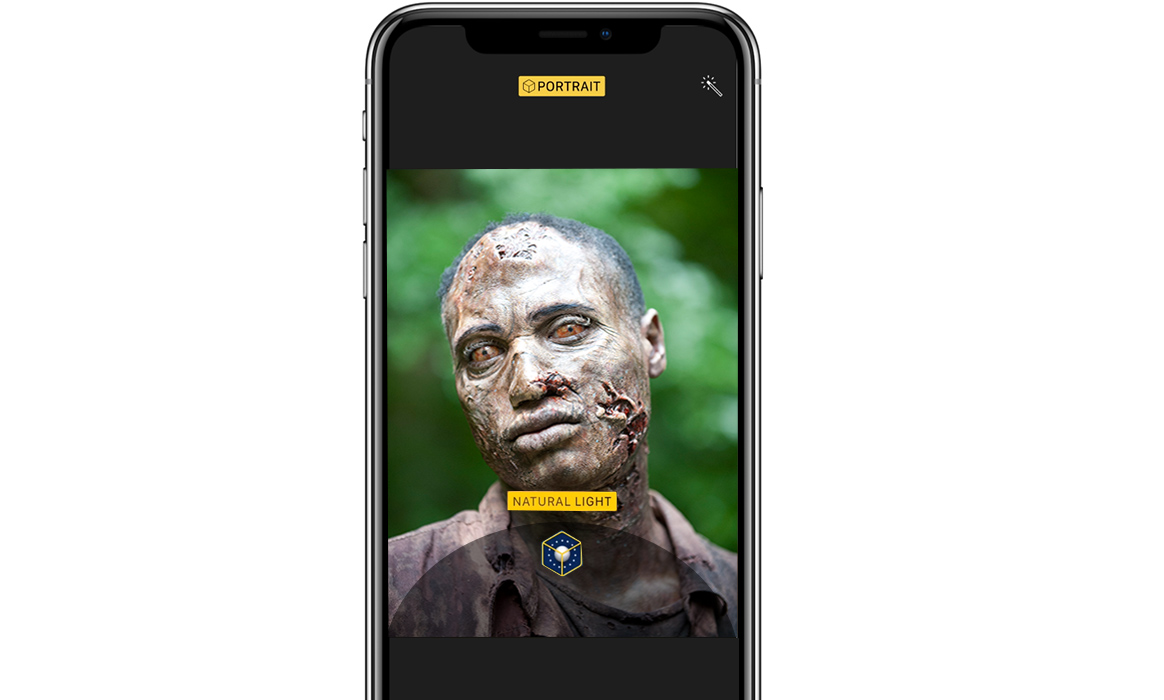 Forgotten what you look like? The newest front-facing camera will help you remember while simultaneously providing studio-quality lighting to your selfies. Aside from taking pictures, the new camera will also allow you to see any possible dangers (dead or alive) behind you.
---
Face Scan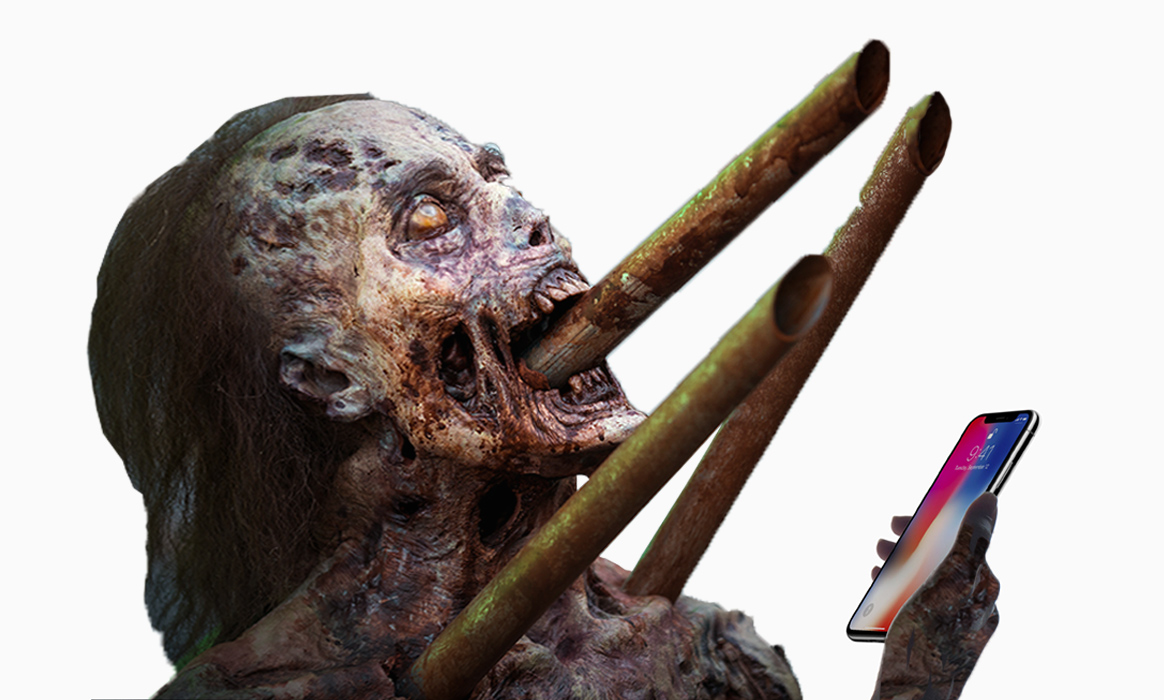 Speaking of the front-facing camera, the new FaceID feature will help you unlock your phone in a jam. The security measure promises to read an accurate scan of your face no matter what's in, on, or around it. FaceID has been tested on millions of faces to detect full, half, or even partial faces.
---
Animojis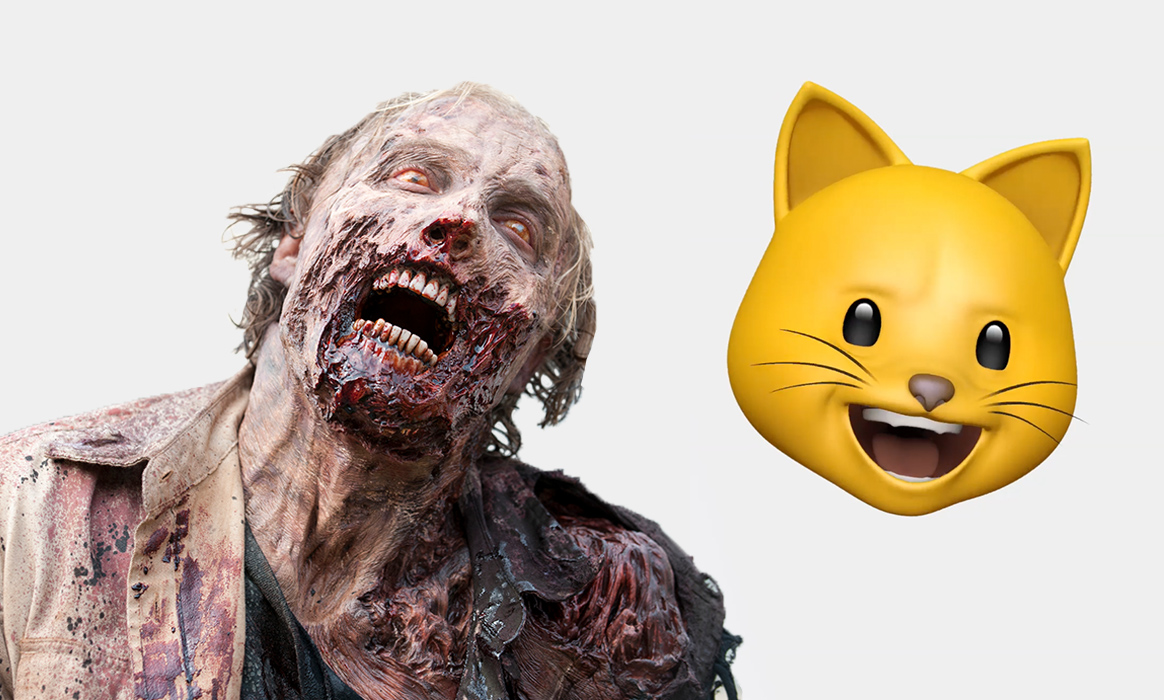 Communicating with your next meal has never looked this harmless. The new animated emojis will mirror your expression to put your future victims at ease.
---
Augmented Reality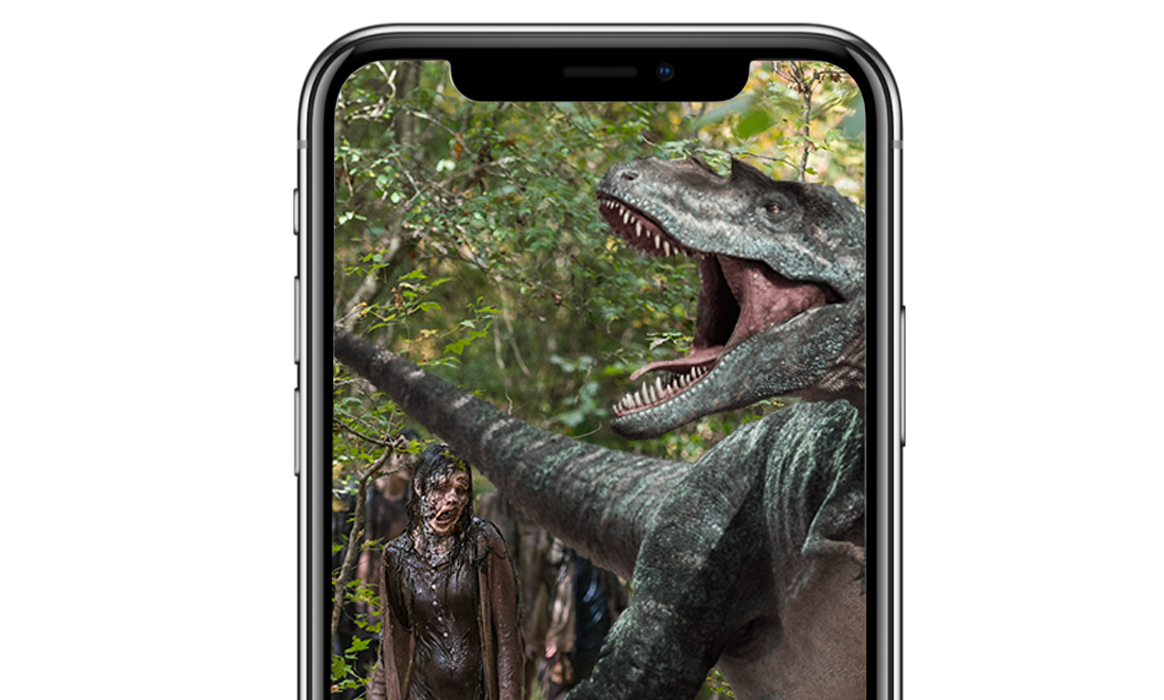 Are you underwhelmed by the lack of adrenaline rush you get from the zombie apocalypse? Then you will have a blast with the new augmented reality system, incredibly designed to create fluid experiences outside of the screen. Add dinosaurs, aliens, and even Norman Reedus to your boring life and watch it come alive before you.
---
Reinforced Exterior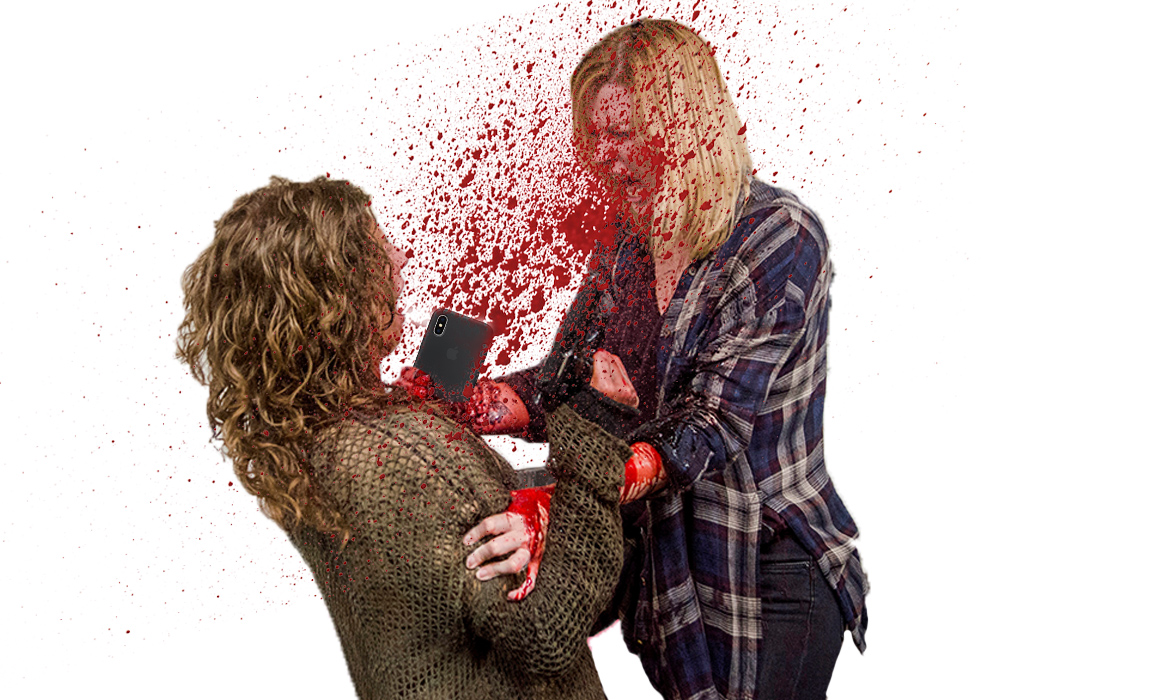 The perpetual fear of people and things trying to murder you can become tiresome. Thankfully, the new iPhone is built with a lithium cobalt metal exterior strong enough to break through stone. Whether you need to crack open a coconut or a skull, this outer case can do the job.
---
What other features would you want your apocalyptic phone to have? Tell us in the comments!