"Worth"
Rick finally reads Carl's letter to him. In it, Carl reminisces about his childhood and implored Rick to make peace with Negan. "Start everything over," he says. Michonne then reads the one he wrote Negan. After escaping The Hilltop, Gregory returns to The Sanctuary and speaks with Simon, who informs him he's running the show now. When Simon suggests he should get rid of him Gregory attacks him and gets tackled down. Simon keeps him alive and makes him fetch coffee.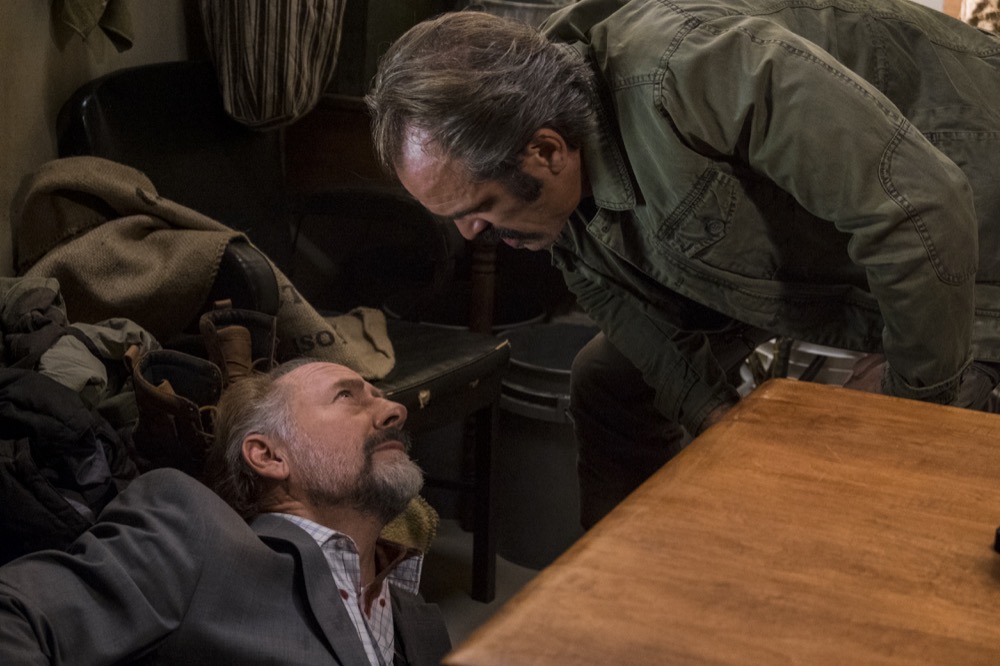 Elsewhere, Daryl and Rosita ambush Eugene's outpost – where they kill his guards and kidnap him. At The Sanctuary, Negan surprises Dwight and questions if he remembers who he is. Dwight affirms his allegiance and Negan lets him off the hook…for now. Negan then meets with his counsel and Simon defends his attack on the Hilltop by saying he thought Negan was dead. Negan scolds Simon for killing the men and boys at Oceanside and forces him on his knees. Simon prepares to get whacked by Negan spares him for now. Once his counsel leaves, Negan again questions Dwight on if there's anything he wants to tell him.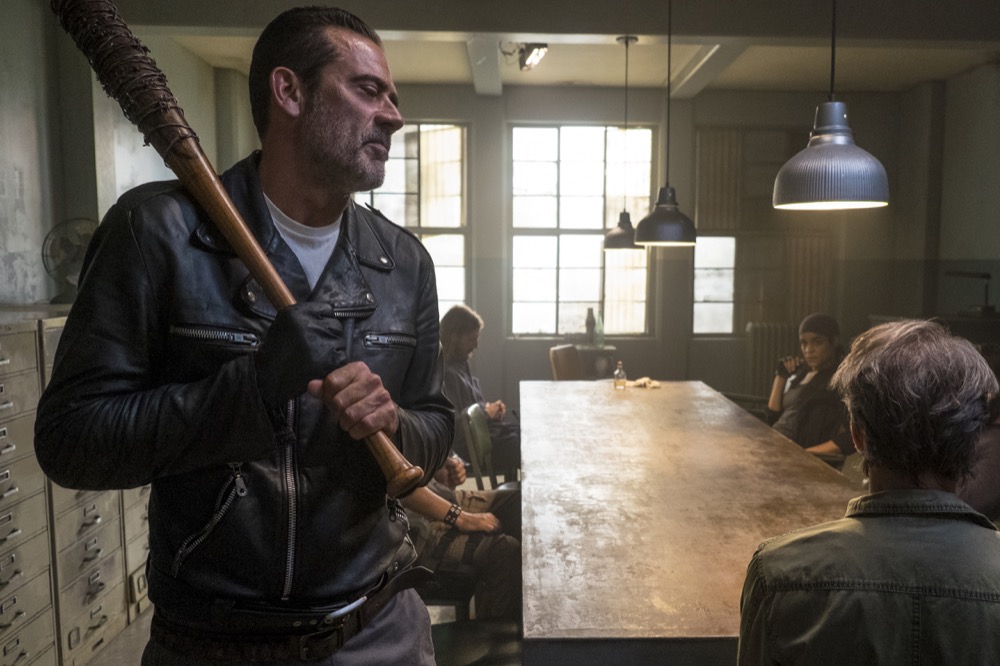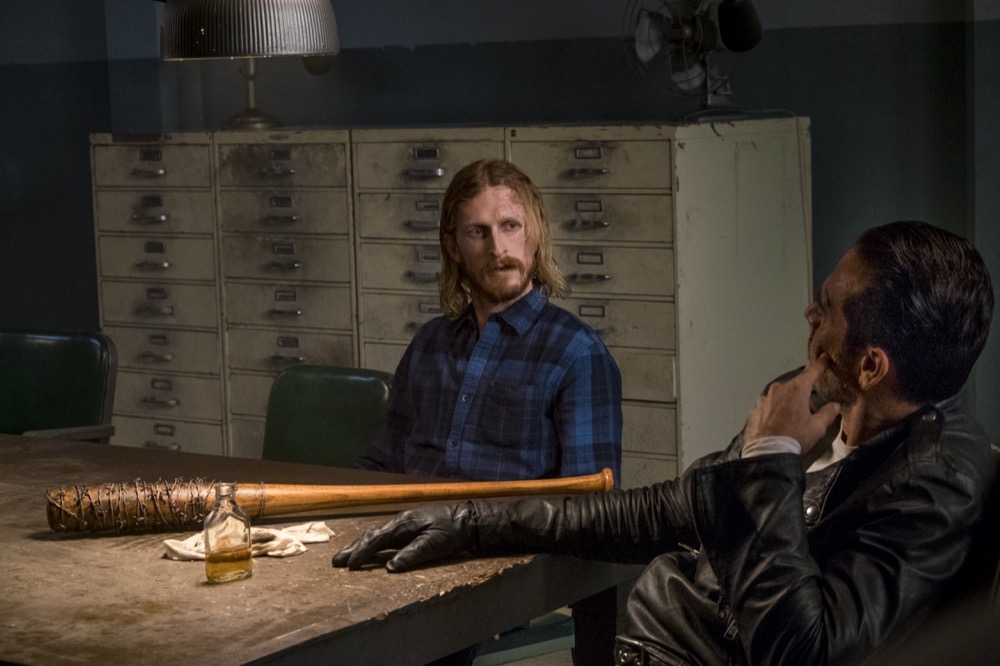 At Oceanside, Cyndie discovers Aaron barely living in their woods and offers him food so he can leave. He counter-offers to be allowed inside to convince her people to join their fight, but she declines. Elsewhere, Daryl and Rosita escort Eugene back to Hilltop. Rosita scolds him for turning on them and he reminds her he took the blame for the bullet Rosita shot at Negan with. She still thinks it's not enough but vows to make use of him yet.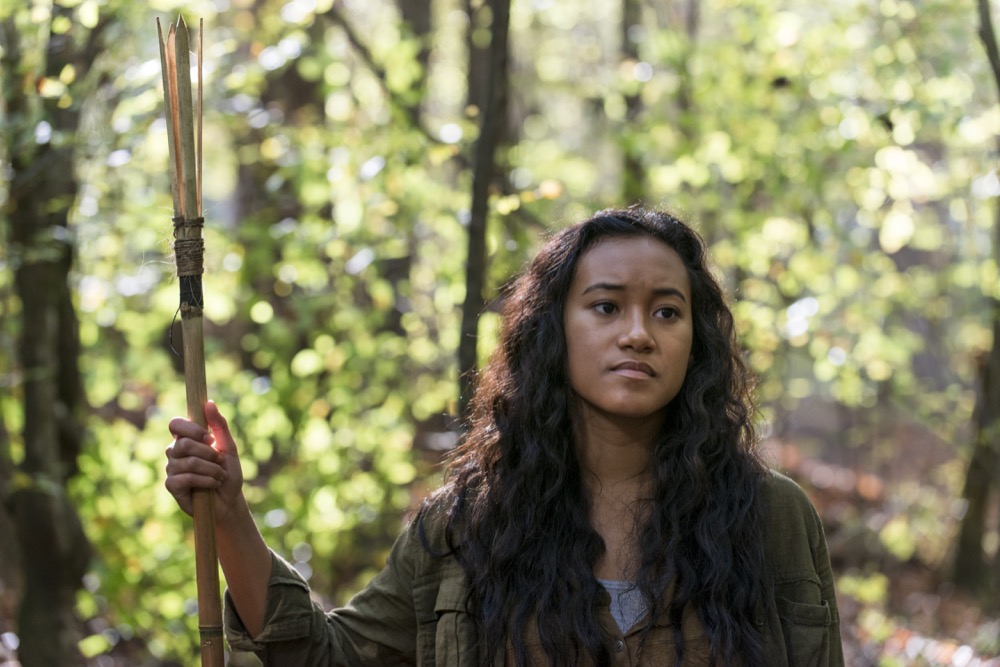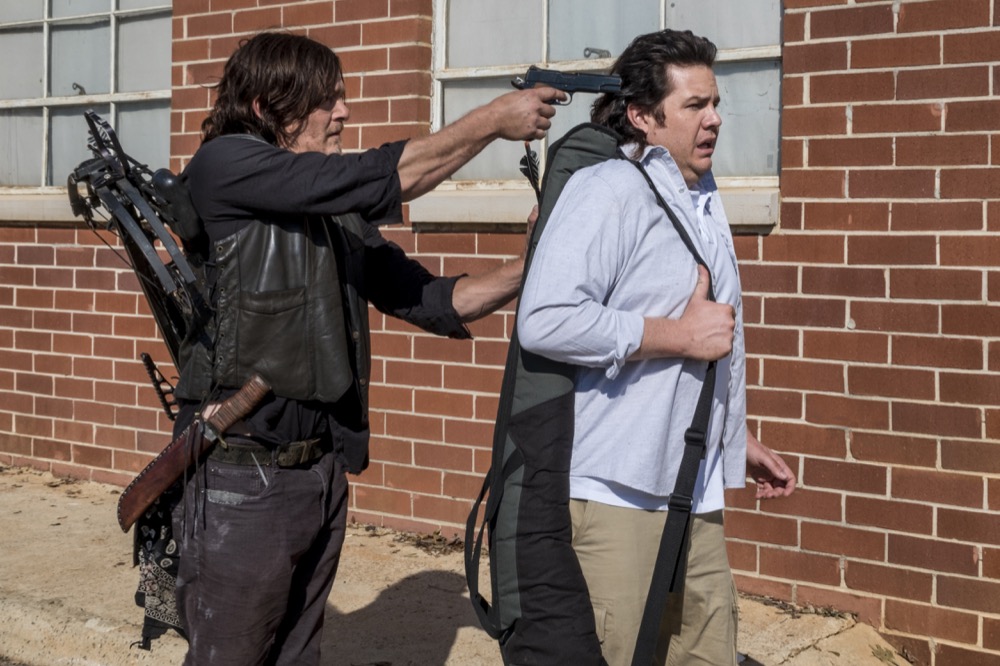 Simon privately meets with Dwight to plot Negan's murder. Elsewhere, Eugene waits for Rosita and Daryl to get distracted by walkers and then vomits on Rosita – allowing him time to escape. She fires at him and then chases after him with Daryl. After they get out of sight, Eugene emerges from a pile of soot. Back outside of Oceanside, Aaron battles walkers in the rain. He loses his knife and has to get creative to take out the walkers surrounding him. He passes out and wakes up to Cyndie and her soldiers looming over him. He reminds them Negan made them this way and if they fight back they can reclaim themselves. They agree and finally help him up.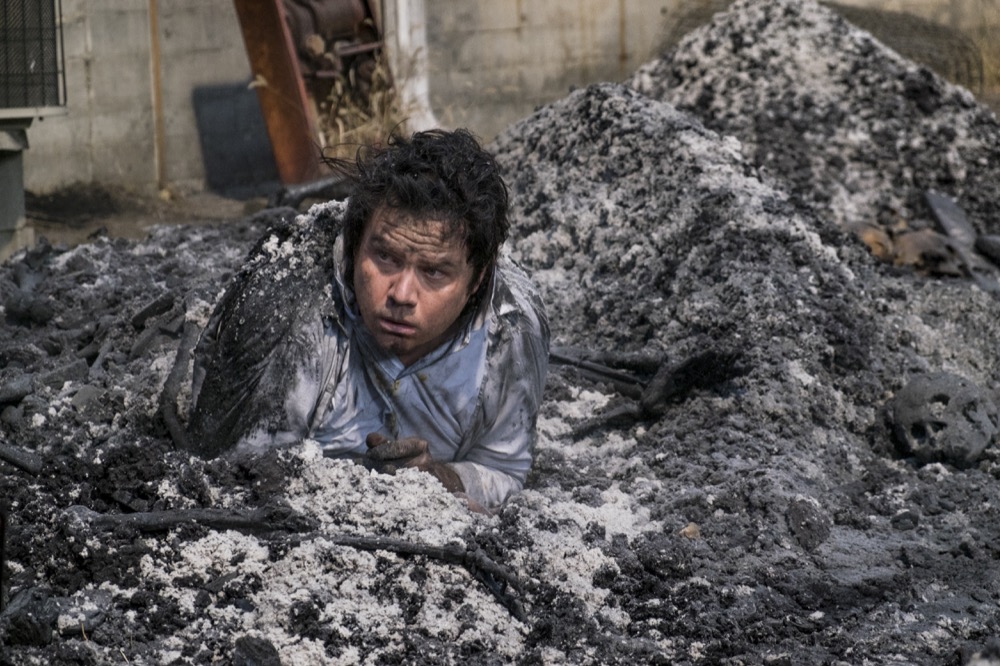 Back at The Sanctuary Simon's mutinous crew meet in the yard to carry out their Negan murder plan. Simon instructs them to make it quick so they can finish what they started at The Hilltop. Suddenly, the chilling Savior whistle rings out and Negan appears. He wraps his arm around Dwight and thanks him for the insight about the mutiny. Negan counts down from three, and when he reaches one all the Saviors in the group save for Gregory, Dwight, and Simon are sniped from above. Simon leaps at Dwight for betraying him and asks him why – Dwight defends himself by saying Negan would win. Negan bashes in the brains of his fallen comrades and expresses his dismay at Simon's missions at the dump and Hilltop.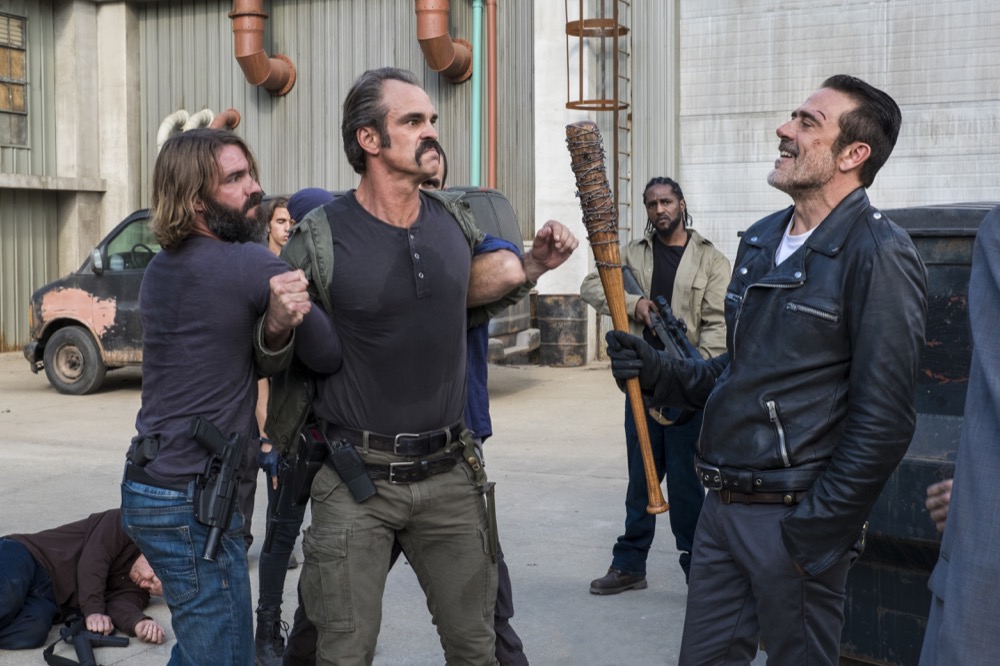 Despite Simon's treachery, Negan does his best Ric Flair impression and tells Simon, "If you want to be the man then you have to beat the man." They head inside as the Saviors form a ring around them. Simon tells them he didn't want this but it's necessary for The Sanctuary to survive. He then clocks Negan in the face and the two begin battling it out. Dwight pulls Gregory aside and instructs him to leave for the Hilltop to tell Rick about Negan's plan. He leaves and Dwight returns to find Negan with his hands firmly around Simon's neck. Negan yells at Simon and finally chokes him out until he's dead. "What an asshole," Negan says as he walks away. Gregory returns to The Hilltop to hand Negan's plan to Rick…but Maggie still cages him up.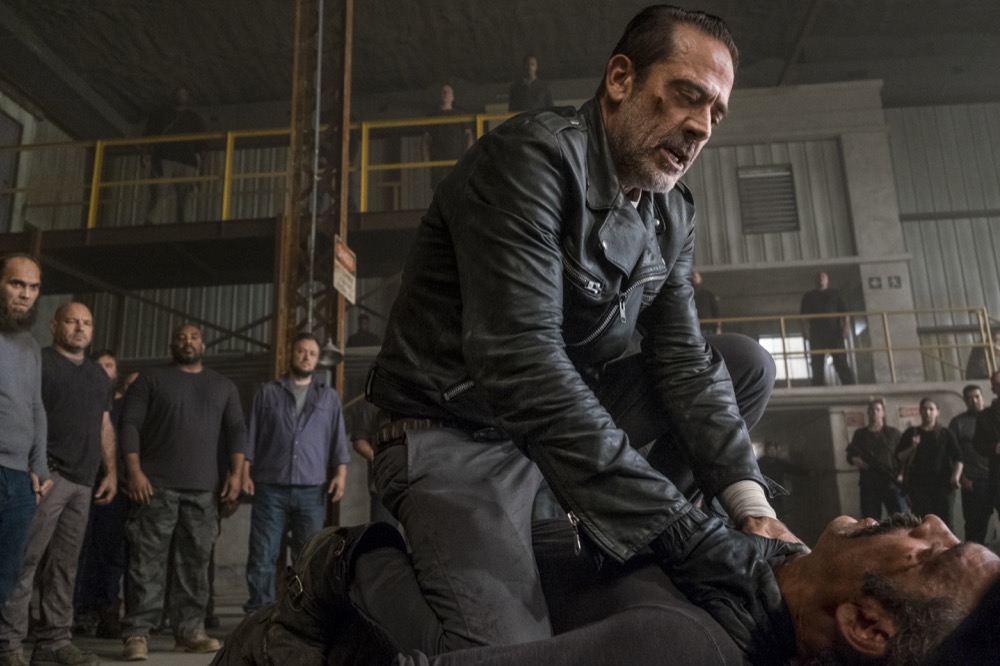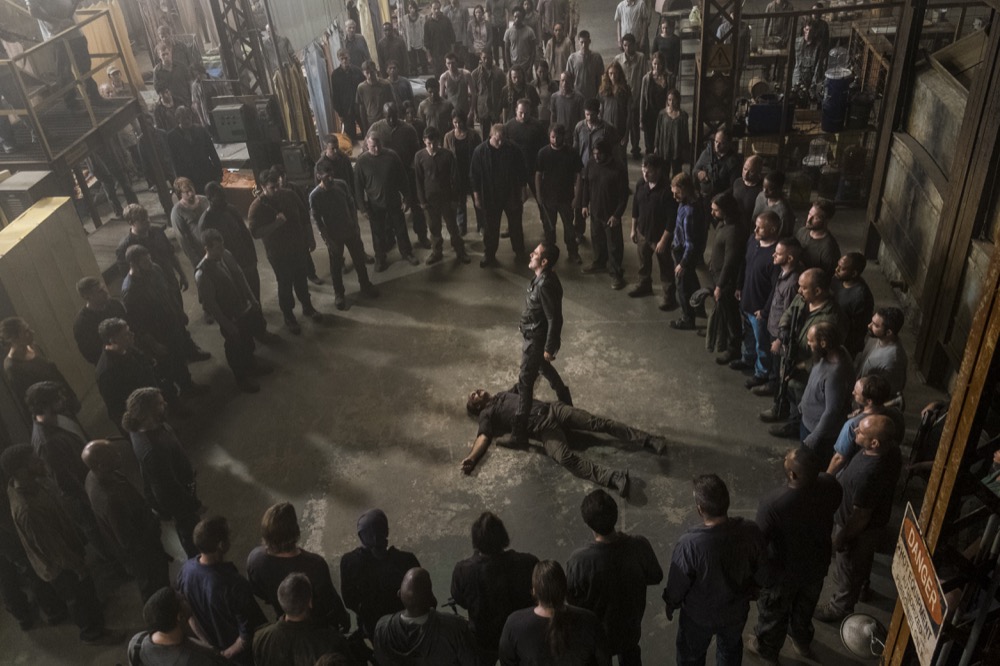 After killing Simon, Negan promotes Dwight as his new right-hand man. They walk into a room where Laura stands, she's the one that Negan picked up on the side of the road. Negan knew about the betrayal – and tells Dwight the plan he gave to the Hilltop will lead Rick straight into an ambush. He goes on to tell him he thought about killing him as a punishment but has other plans. Elsewhere, Eugene returns to his outpost where a Savior catches him up on new plan against Rick. Eugene embraces it and orders his people to manufacture the maximum amount of ammunition for the battle.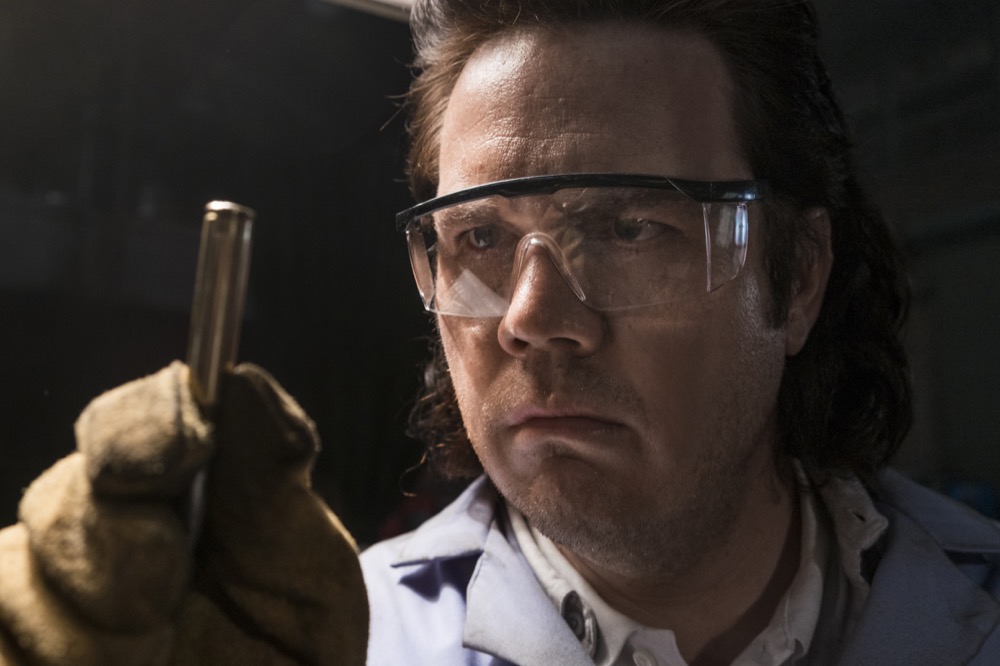 As Negan looks on at an undead Simon chained to his fence, he gets a radio call from Michonne – she wants to read Carl's letter to him. It essentially says they don't have to fight and he hopes Rick offers him peace. "I hope everything can change…start over – you still can," it reads. Negan responds by saying there's no quitting and to him, killing every one of them is winning to him. "No more talk," he says as he destroys the walkie-talkie.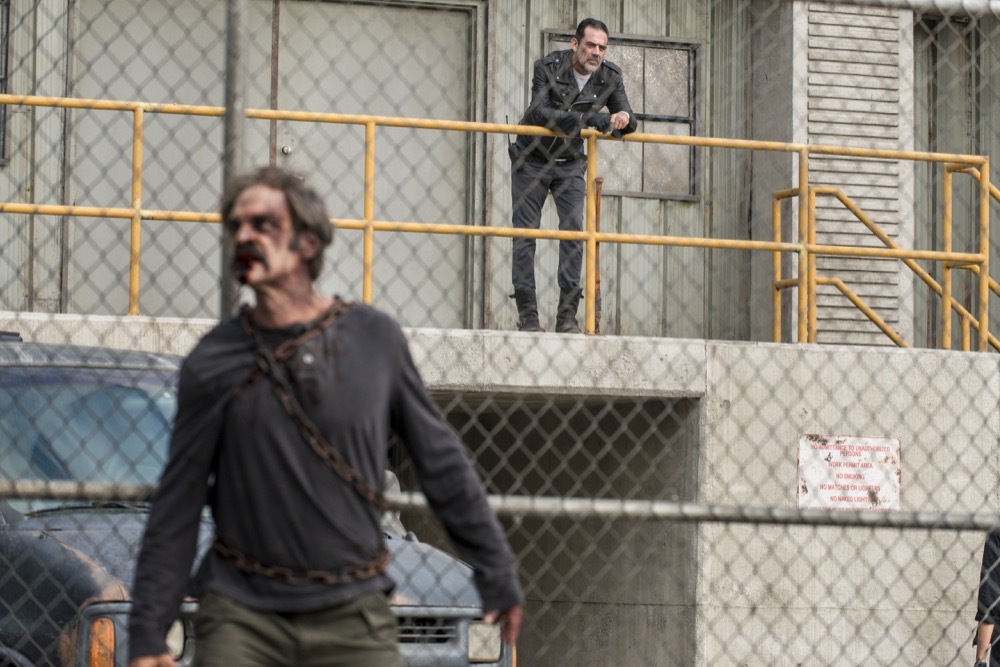 ---
What did YOU think of the penultimate episode of The Walking Dead Season 8? How will the war end? WILL the war end? Who lives and who dies in next week's finale? Tell us in the comments!