Will we see the helicopter again? What's next for Jadis? And how many deaths will there be in the finale? We answer that and more in our April 6th mailbag.
---
Get to The Choppah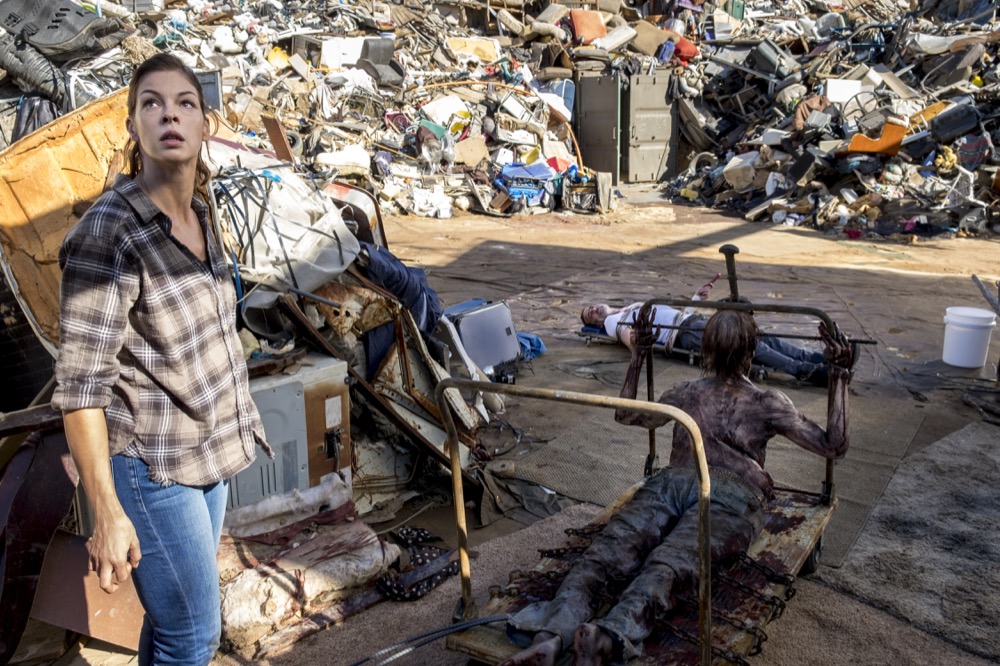 Will we find out who owns the Helicopter by the end of the season? pic.twitter.com/Xs7lIAU5qU

— Ben (@JonsRhaegar) April 5, 2018
Unfortunately, no. You'll have to wait until a later season.
---
Can Rick Rebound?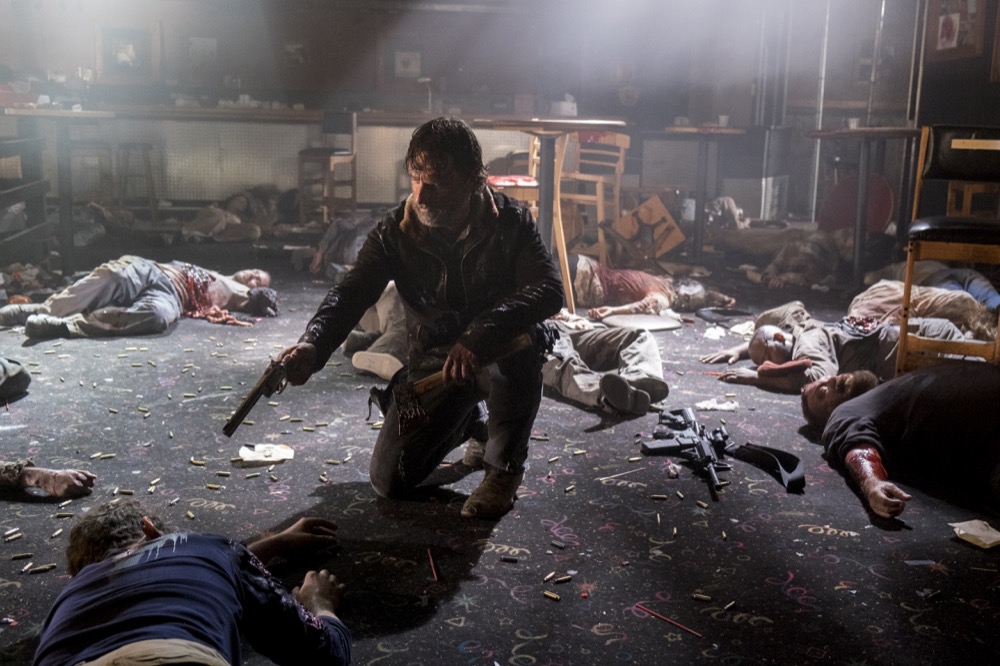 Rick kinda broke in the last episode. Will he come back and will his "word" once again mean something?

— Alana Benson (@Alanalb123) April 5, 2018
It's true – Rick broke his word and slaughtered the escaped Saviors despite their obvious regret about leaving. Here's what we can say about his future decisions – the next huge decision he'll make regarding killing someone might go in the other direction. Carl's letter and last words have to sink in eventually, right?
---
Mirror Mirror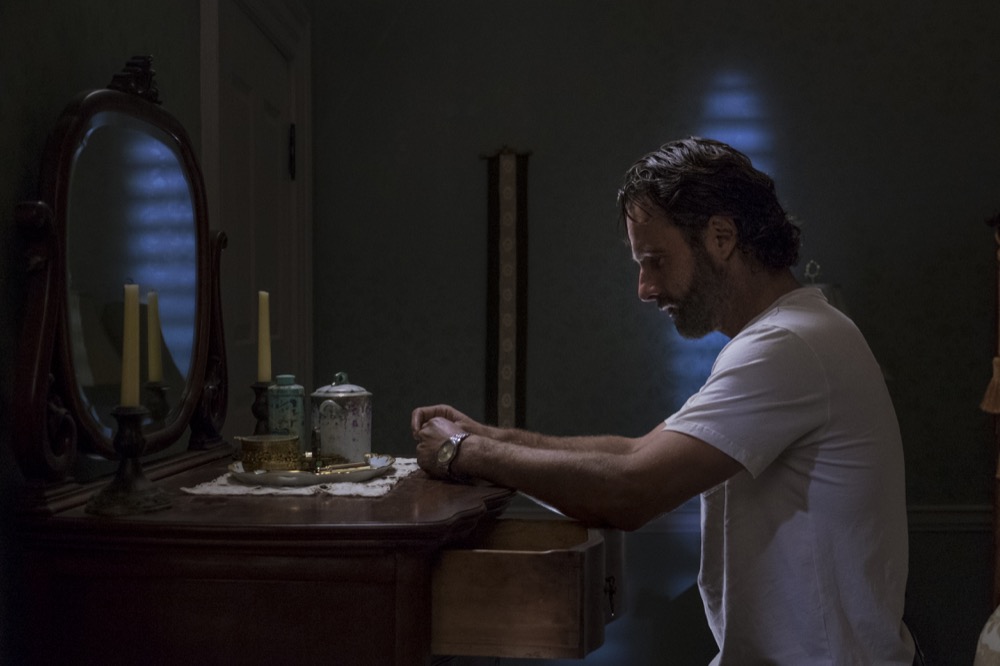 When in the bar Rick looked into a broken mirror, and when reading Carl's letter he looked into a normal one. Was this meant to be a metaphor?

— Alana Benson (@Alanalb123) April 5, 2018
Good eye – that definitely wasn't a coincidence. Make of it what you will.
---
Morgan's Travel Plans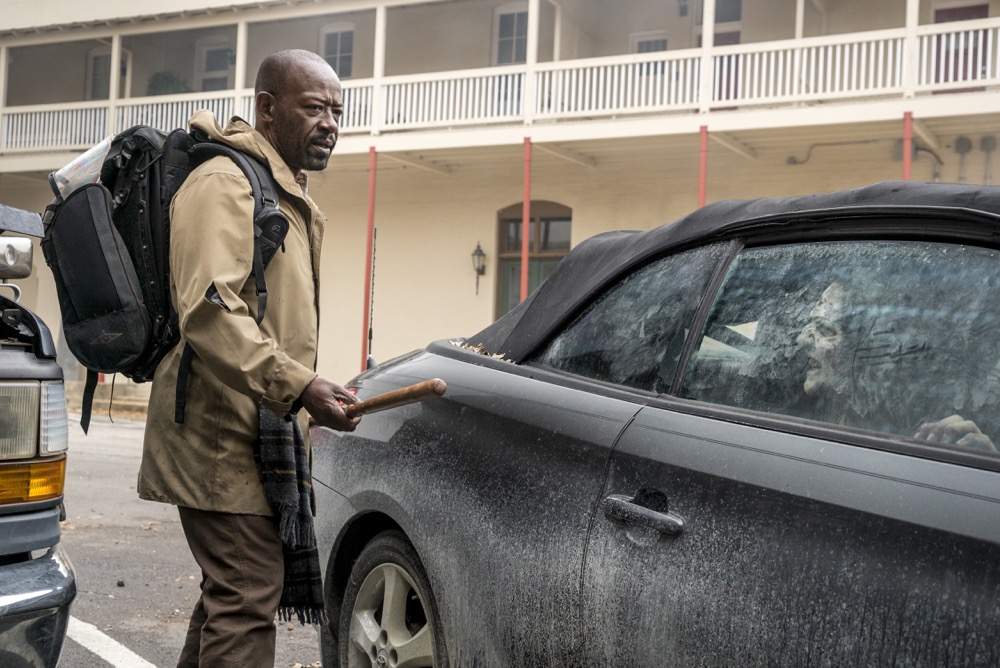 How will Morgan travel all the way to Texas?

— DurraWhitacre (@durra_whitacre) April 6, 2018
By foot and by car(s). It'll take a while.
---
Whisperers On Fear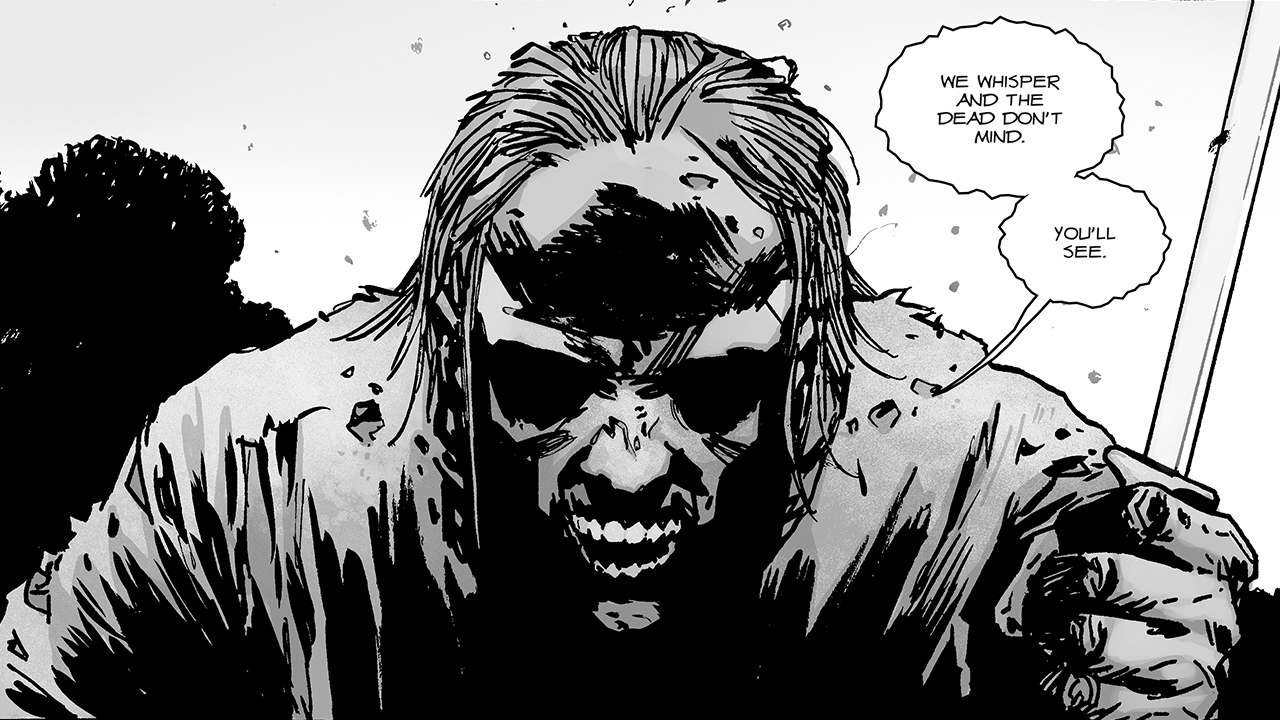 I've heard rumours that the Whisperer's won't come to WD & we'll actually see them on Fwar TWD. Any truth in it plz?

— jody lewis (@jodylewis75) April 6, 2018
We wouldn't recommend trusting that rumor.
---
Dante Appearing?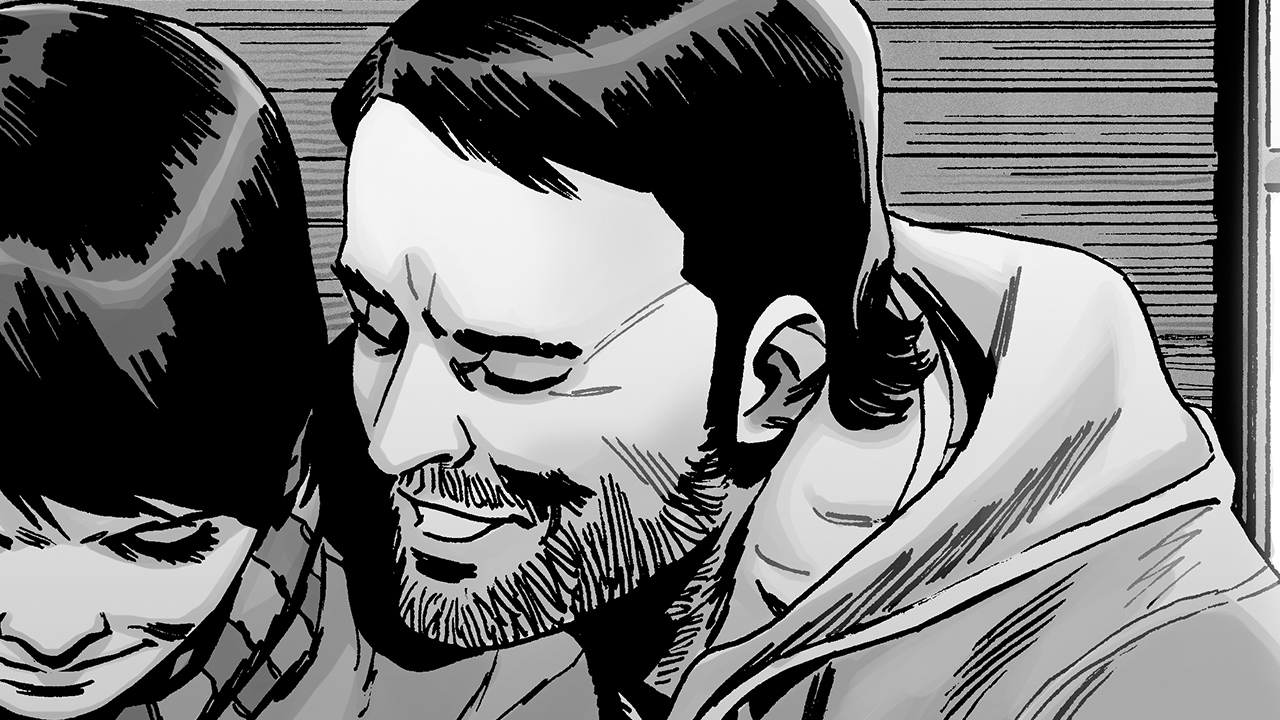 Are we doing to see Dante on screen soon..or have we already seen him ?

— Loki (@reyribz) April 5, 2018
We have not seen Dante yet and we will not see him this season. If you haven't read the comics, Dante is the guy who Maggie eventually has a relationship with. We're first introduced to him In Issue 131, which occurs after the time jump that follows All Out War. If he were to appear in the show, Season 9 could be ideal.
---
Compendium 4?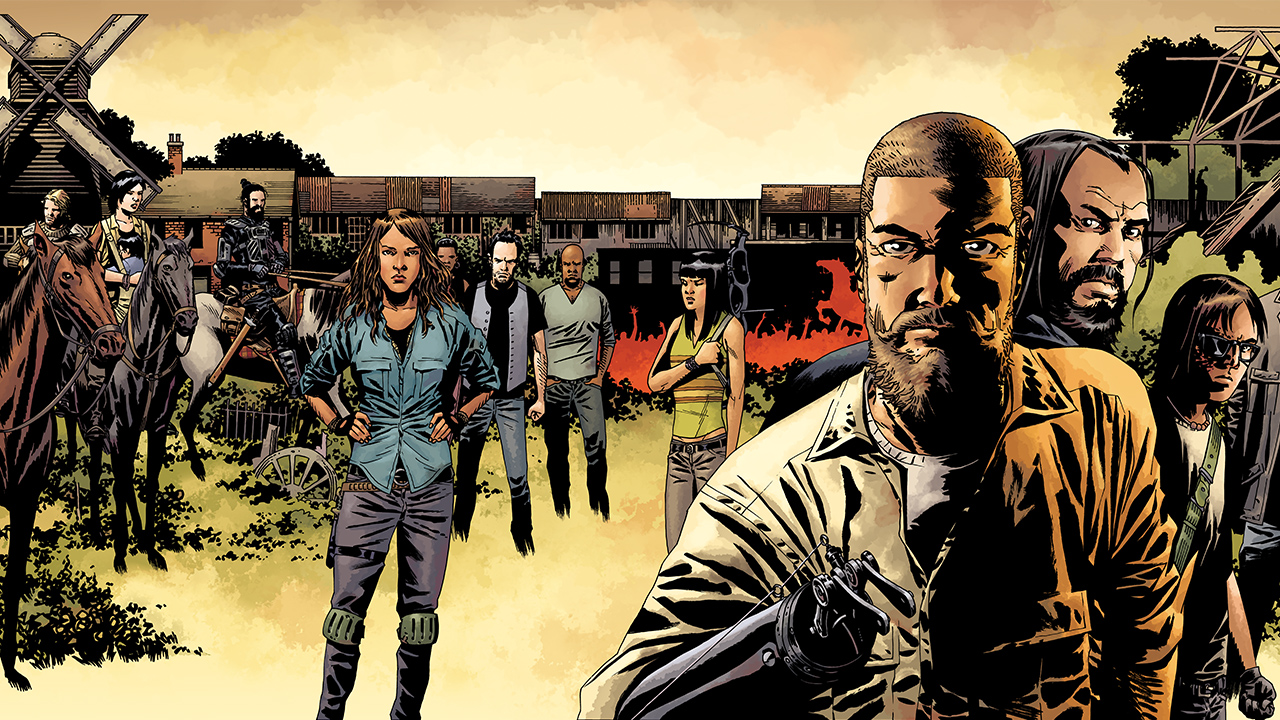 Is there a set date for the 4th comic compendium or is that still a few years away?

— n8 (@ncxaesthetic) April 5, 2018
Glad you asked – we get this question a lot. The Walking Dead compendiums, which collect 48 issues of the comics, are released every four years. Compendium 3 was released October of 2015 so expect Compendium 4 sometime around Fall 2019 (this is not official, this is just around the time we would guess).
---
More Michonne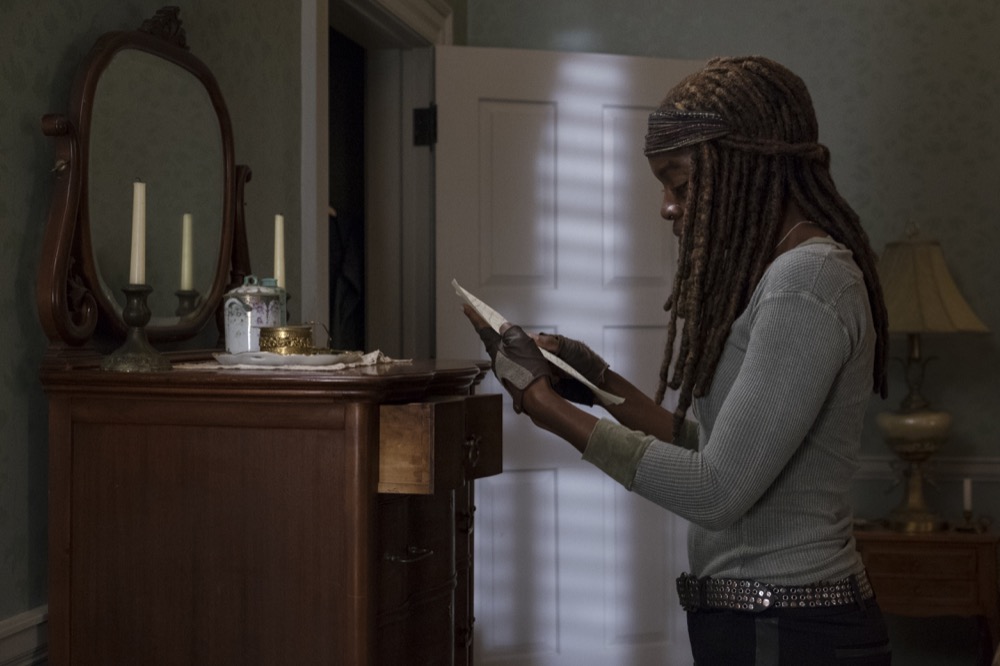 Is Michonne prominent in 8×15 and 8×16?

— danii ? (@michonnesokoye) April 5, 2018
You'll see a lot of Michonne in the finale but just a little bit towards the end of 815.
---
More Rosita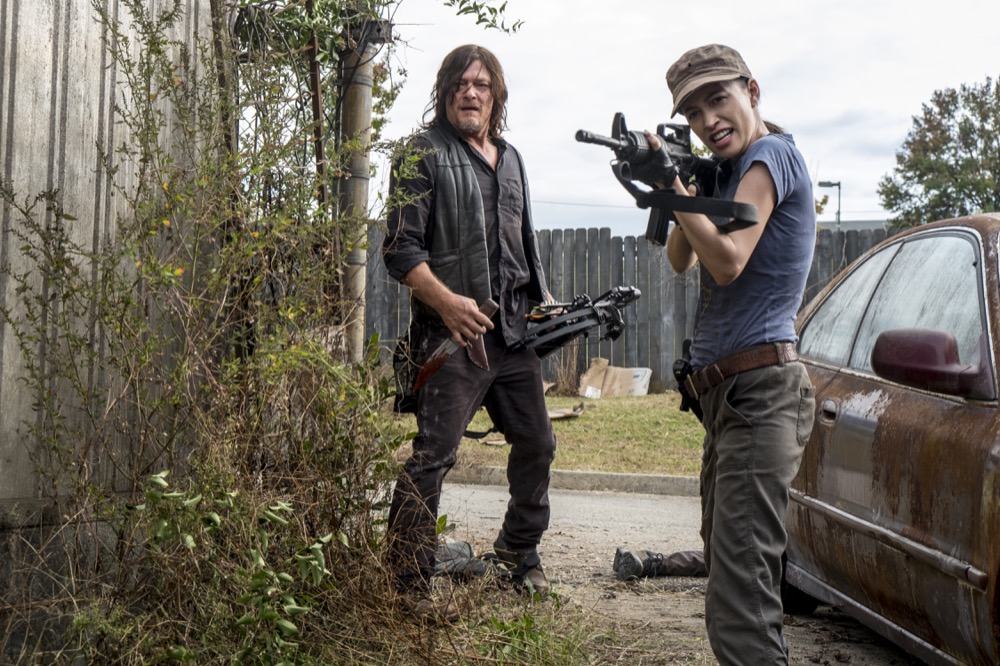 Are we going to get anymore cool Rosita moments this season?

— sam (@AnotherTWDFan) April 5, 2018
Absolutely, yes. Especially in Episode 815, when she and Daryl try re-uniting with their old pal Eugene.
---
Carl's Letter to Negan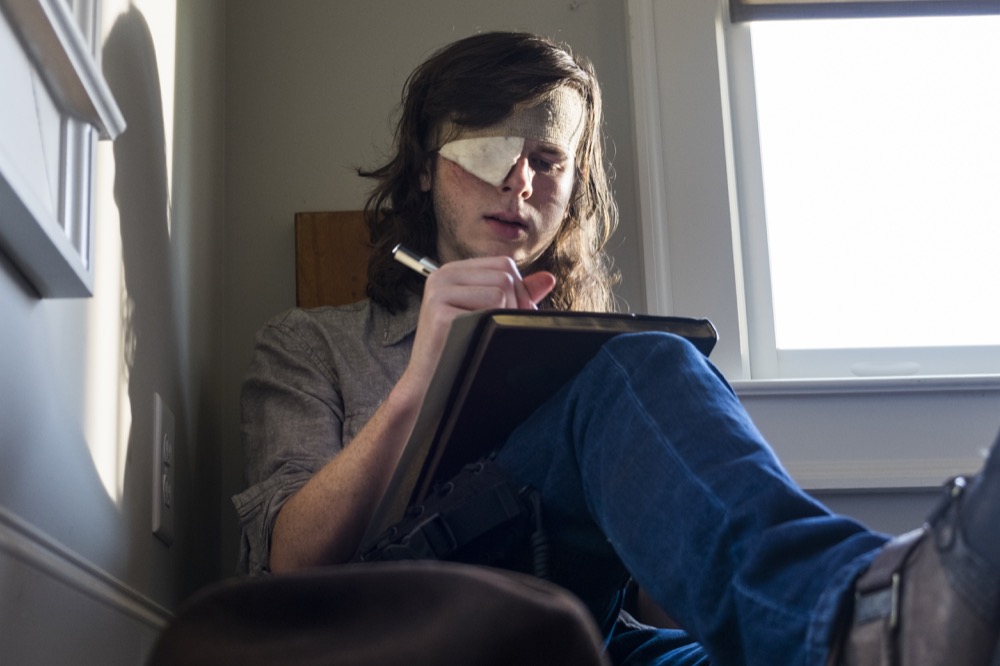 will there be any chance for Negan to read the letter Carl wrote him?

— ?? (@Nazaretxhn9) April 5, 2018
Stay tuned all the way through this week's episode and you'll find out.
---
The Saviors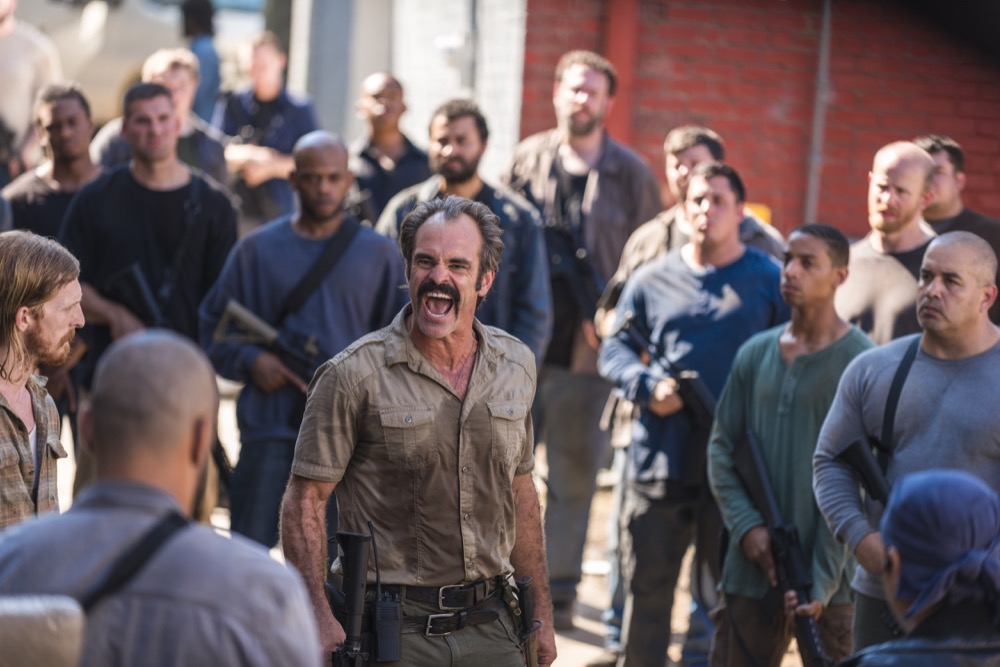 Do the saviours at the hilltop hate Negan because they were once a community just like the hilltop?

— Ky J (@kyjadens3) April 5, 2018
We wouldn't say EVERYONE at The Sanctuary hates Negan…but it's fair that most of the lower class wish for a better life for themselves. We'll see who turns out to be loyal and who doesn't in 815…
---
Jesus and Aaron's Roles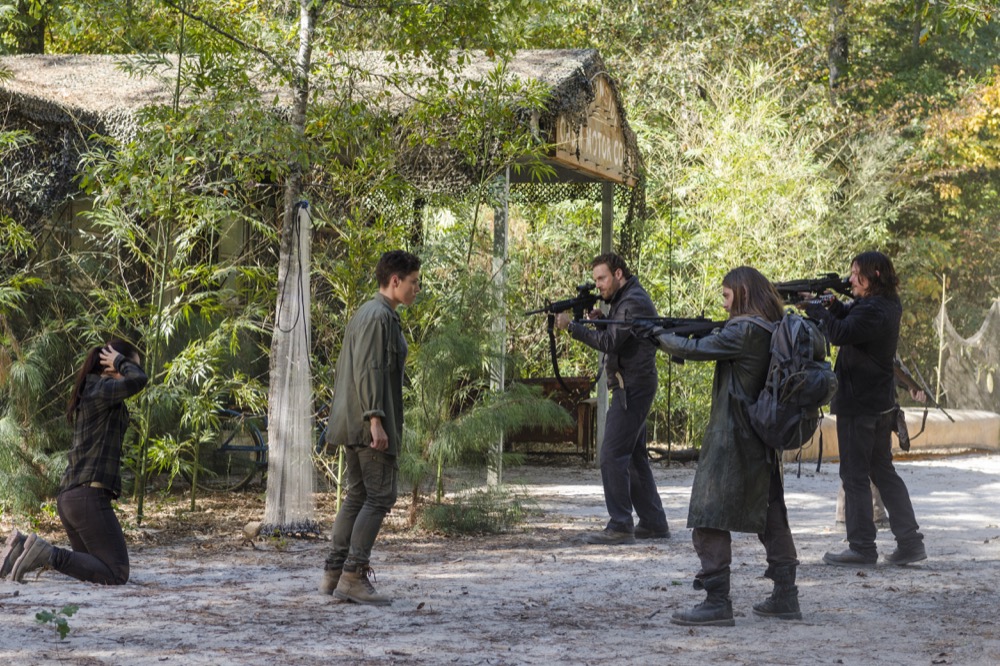 Will Jesus and Aaron be a big part of the finale?

— SimonsJacket (@SimonsJacket) April 5, 2018
Aaron will have his big episode in 815 while Jesus, who has mostly been MIA in the back half, will play a larger role in the finale.
---
What's Next For Jadis?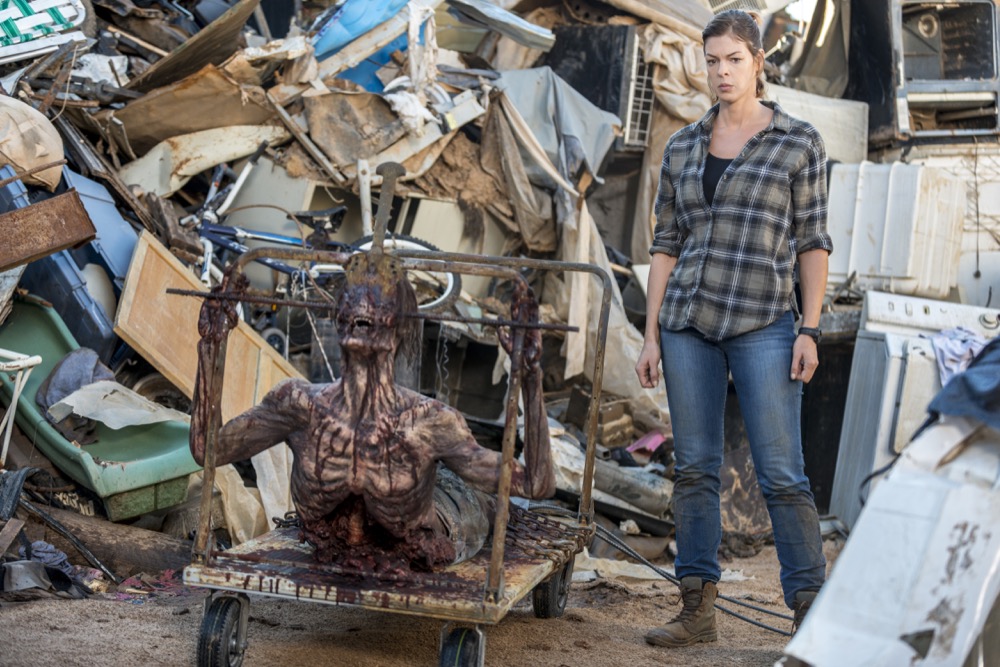 What will happen from now on with Jadis?

— ?? (@Nazaretxhn9) April 5, 2018
You mean other than becoming Alpha? KIDDING – that is a joke, please don't turn that into clickbait. In all seriousness, Jadis' story is nearly wrapped up for All Out War. We'll see her again at least one other time this season, but that's all we can say.
---
Finale Deaths
Will the season finale show us any deaths? I know with a rating of PG13 in the movies, it may not show anything gory for E16.? #TheWalkingDead

— Kim Lee (@KIMKlt61) April 6, 2018
There will be plenty of death to go around in the Season 8 Finale.
---
Lightning Round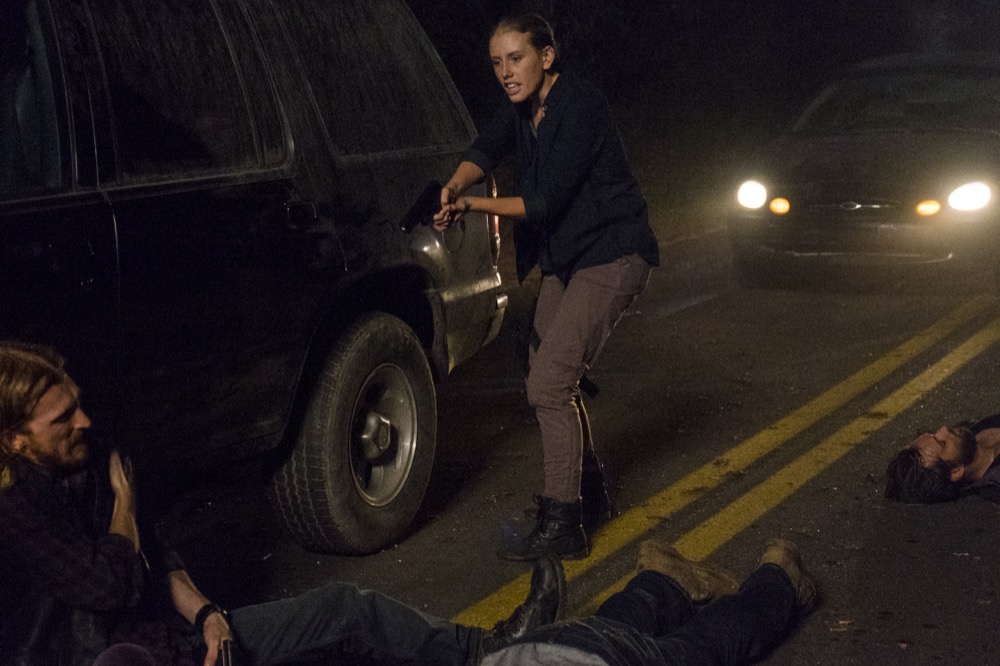 who did negan pick up on his way back to the sanctuary??? will eugene come back to team rick??? when will we see heath, sherry, or laura again??? or are they all doomed to become a loose end like morales and eventualy get the quicky & dirty exit like he got???

— shawn j. morris (@shawnj_morris) April 5, 2018
Lori's ghost, we can't tell you, and you will see one of them before the end of the season. How's that?
---
That wraps up our mailbag for this week! We have a hell of an episode this Sunday followed by an insane finale/premiere the following week! If you have a question make sure to reply to our Twitter post next week and we'll try to include it!