In this week's Walking Dead character Power Rankings, Alpha rose, Carol fell, and other characters got more secured in our list. Let's jump in! (Note: we only covered the characters prominently featured this episode).
---
1. Alpha (+2)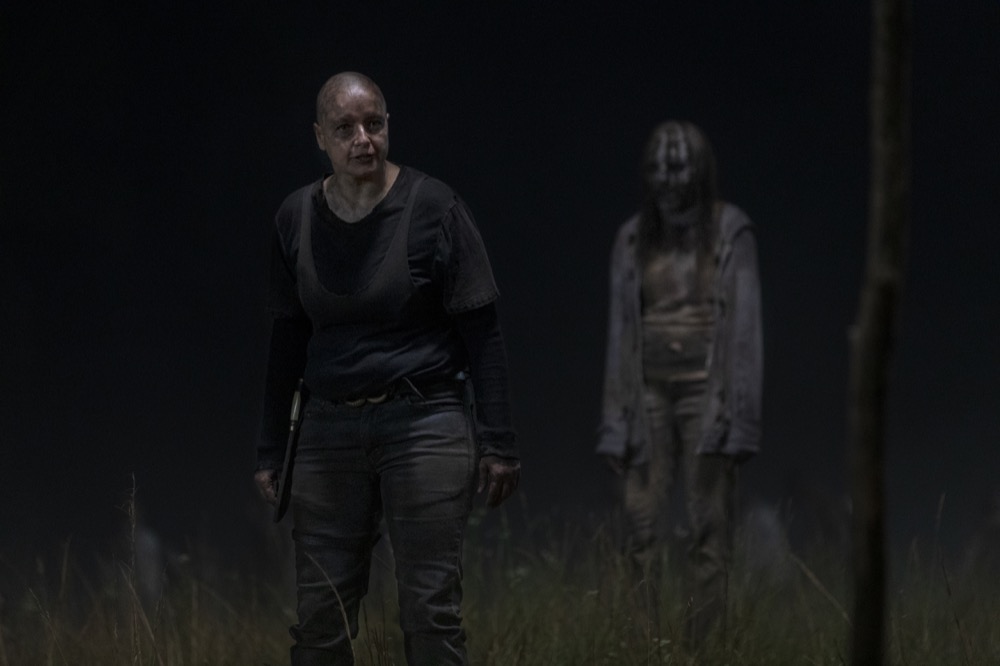 Alpha finally rose to the top in our Walking Dead Power Rankings. It's clear who runs the show here, and there's no point in pretending Michonne, Daryl, or anyone else is currently more powerful than Alpha. Feel free to @ us, but outside of Carol, Michonne and Daryl are (for now) playing by Alpha's rules, giving her the edge in our rankings.
---
2. Michonne (-1)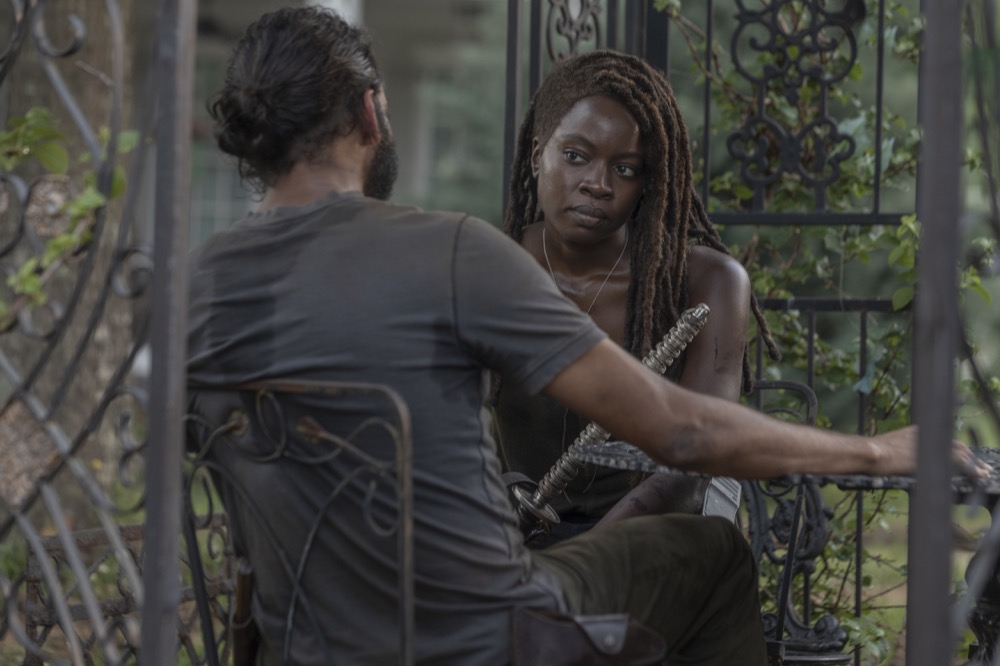 Michonne dropped a spot after essentially bending the knee to Alpha. You hate to see it, but that's just how Michonne has to play it right now.
---
3. Daryl (-1)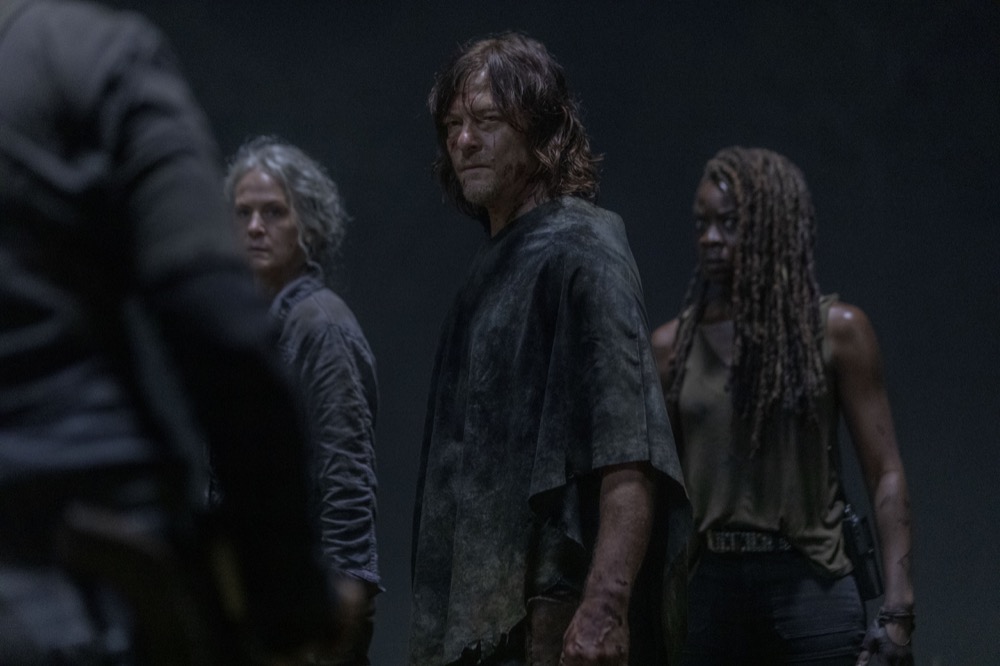 Same goes for Daryl. Unlike Carol, Daryl and Michonne know how to pick their battles with the Whisperers. Now is not that time, and luckily for them Alpha was able to forgive Carol's assassination attempt. Aside from the Alpha story, Daryl will be essential for Carol's road to recovery (if she chooses to go down that path). It won't be easy, but if anyone can help Carol with her pill addition, it's Daryl.
---
4. Father Gabriel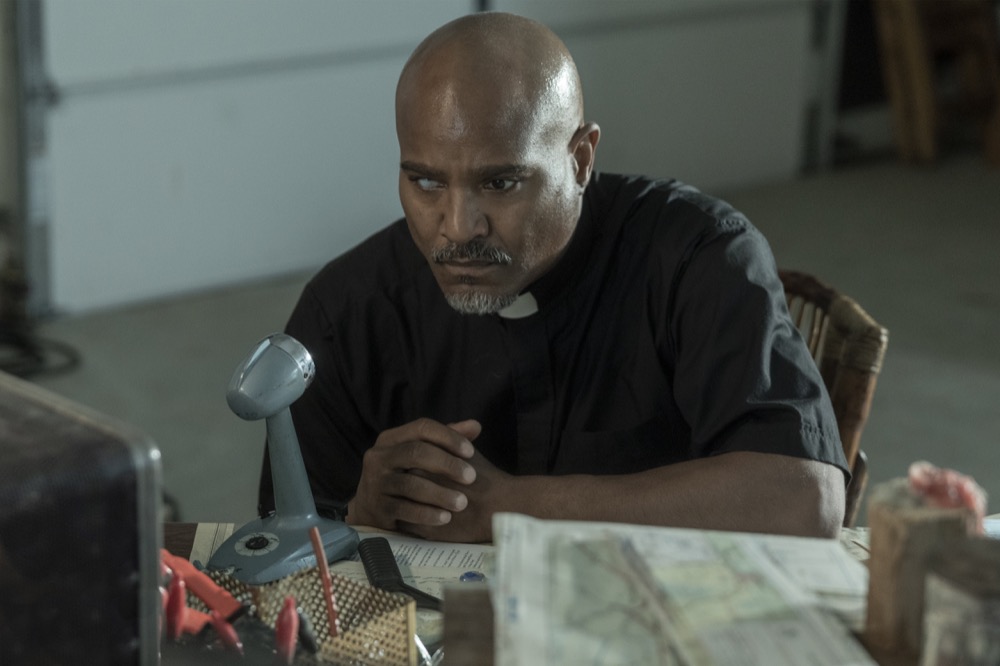 Gabe may still be turning to Negan for advice, but he is the de facto leader of Alexandria. As such, he belongs in the top 5.
---
5. Aaron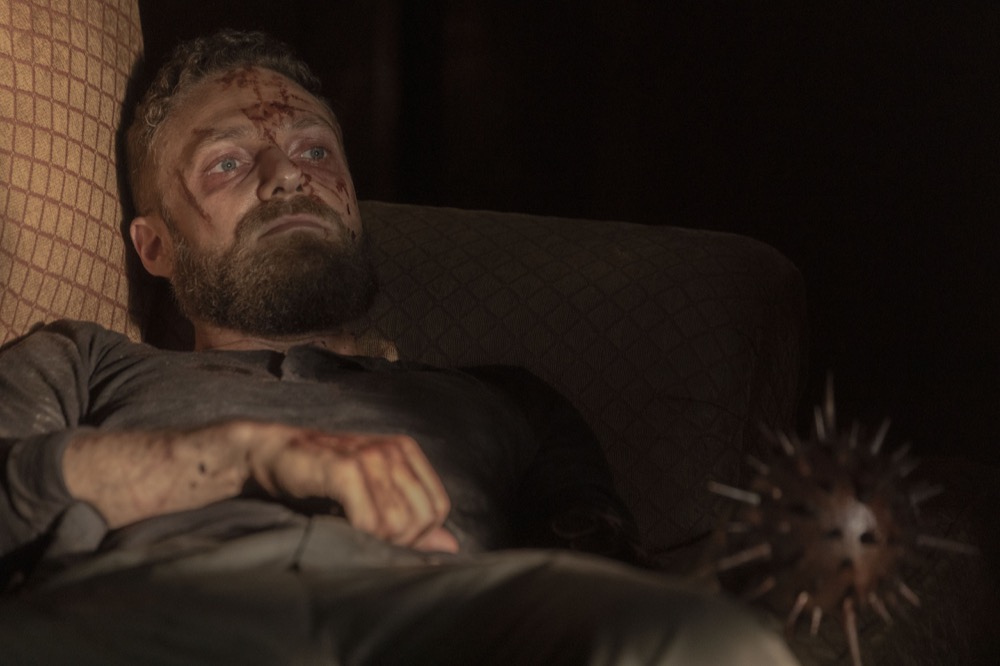 Aaron nearly died this week during his walker kill mission with Negan. But like Carol and Daryl, Negan's playing the long game. Killing Aaron doesn't help him at all, no matter how many times he mentions Lucille.
---
6. Beta
---
7. Gamma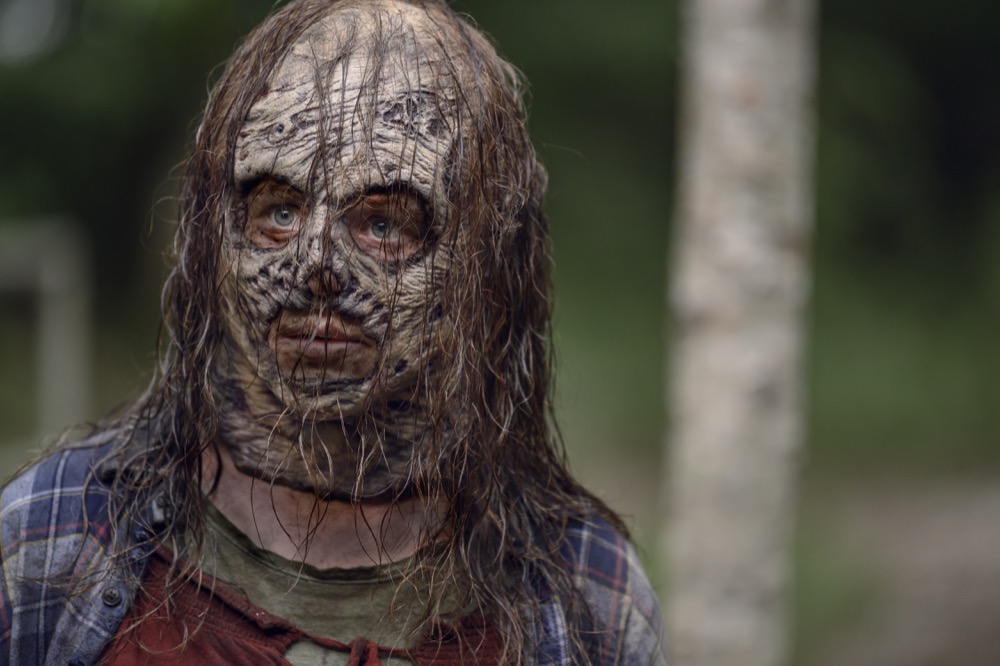 ---
8. Siddiq (+8)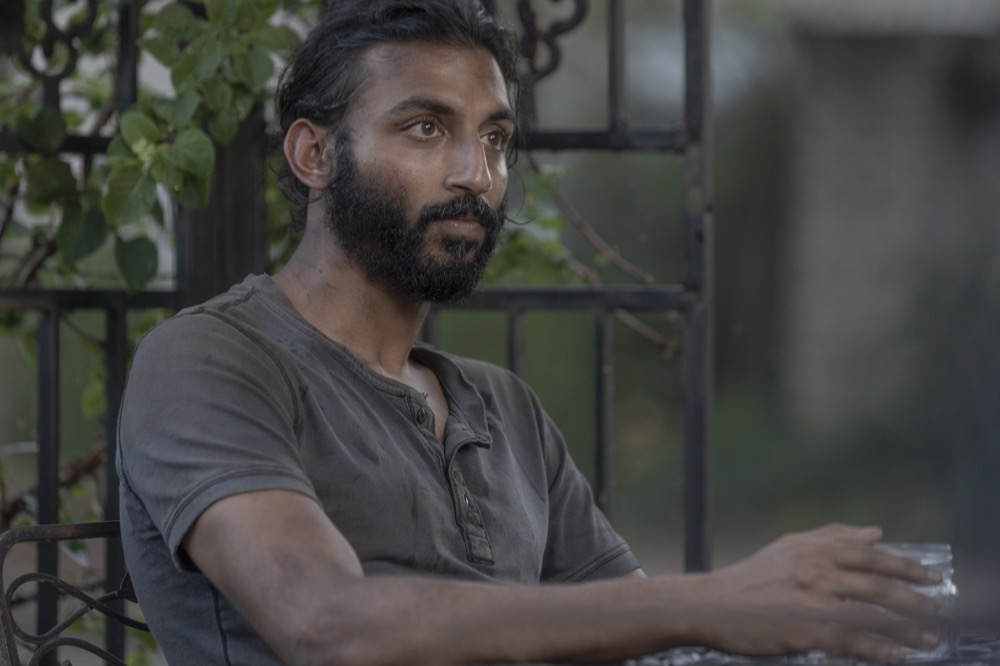 Even though Siddiq's been through the PTSD ringer lately, it's clear Angela Kang is featuring him more for a reason. He's a main character now and because of that, his ranking should be raised.
---
9. Negan (+4)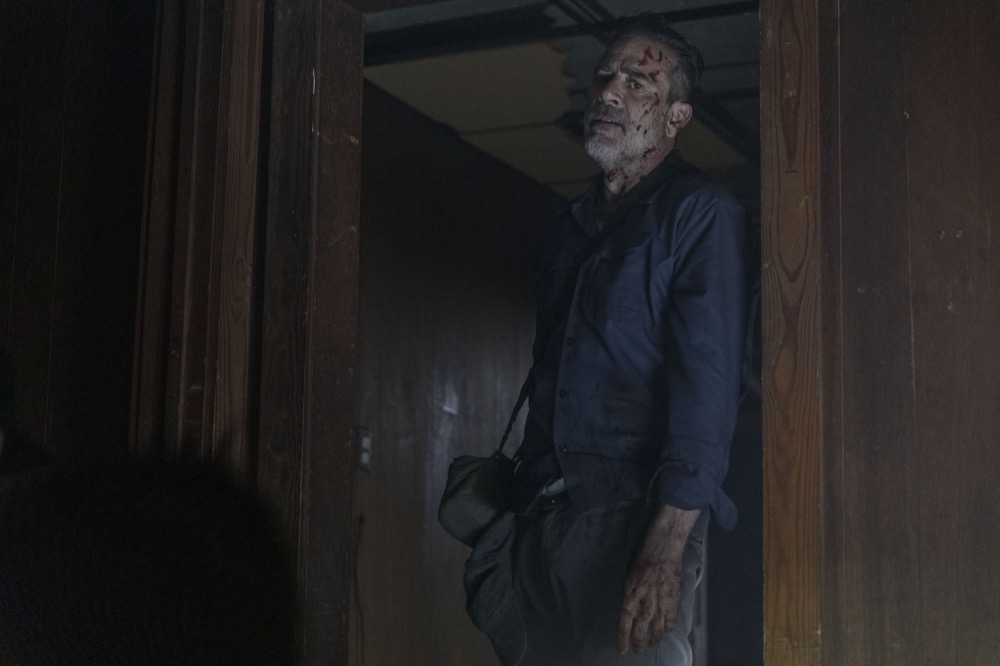 As we said with Aaron, Negan smartly decided NOT to kill Aaron this episode. Although we can't say whether his intentions are genuine or not, it's clear he holds a lot of power in town despite his incarceration.
---
10. Carol (-2)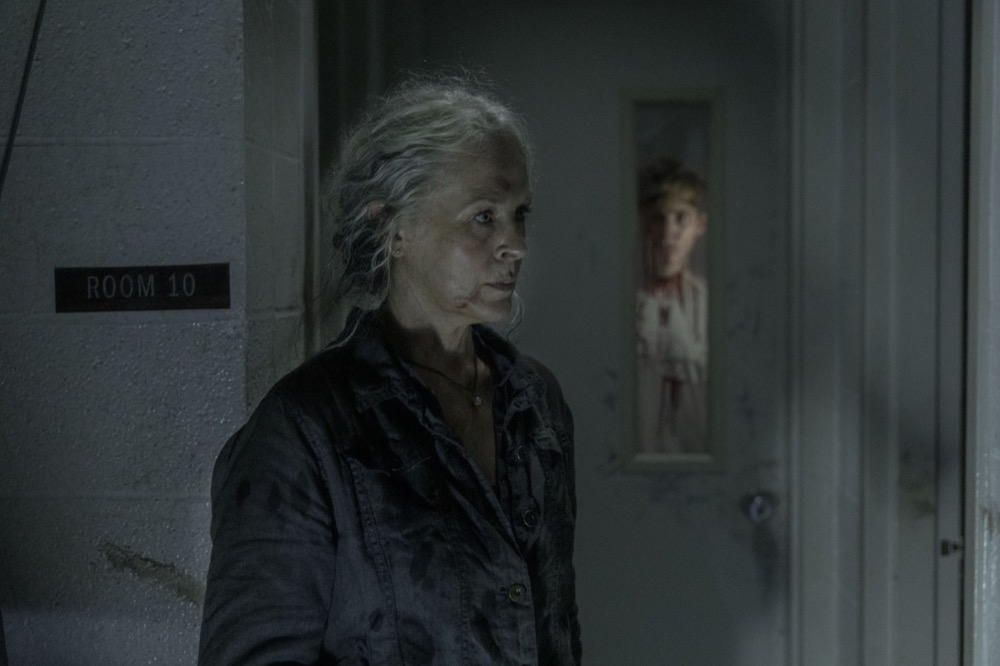 Carol nearly screwed anyone over this week when she took a shot at Alpha. Thankfully, Alpha is also a mother and took pity(?) on her. Despite that "victory," Carol continued to force bad decisions by taking uppers, causing her to halluciante all sorts of problematic things. It's hard to place too much blame on her; after all, she HAS lost almost every child she's been close to. Still, her actions are jeopardizing the group, and if she doesn't remedy it soon, everyone could be doomed.
---
11. Ezekiel (-2)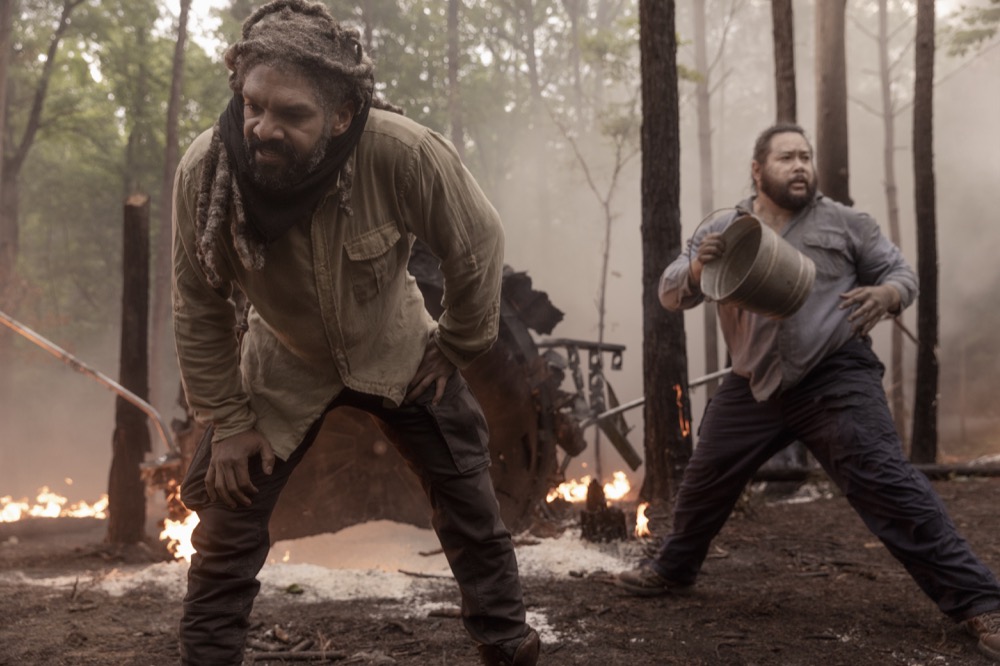 ---
12. Eugene (-2)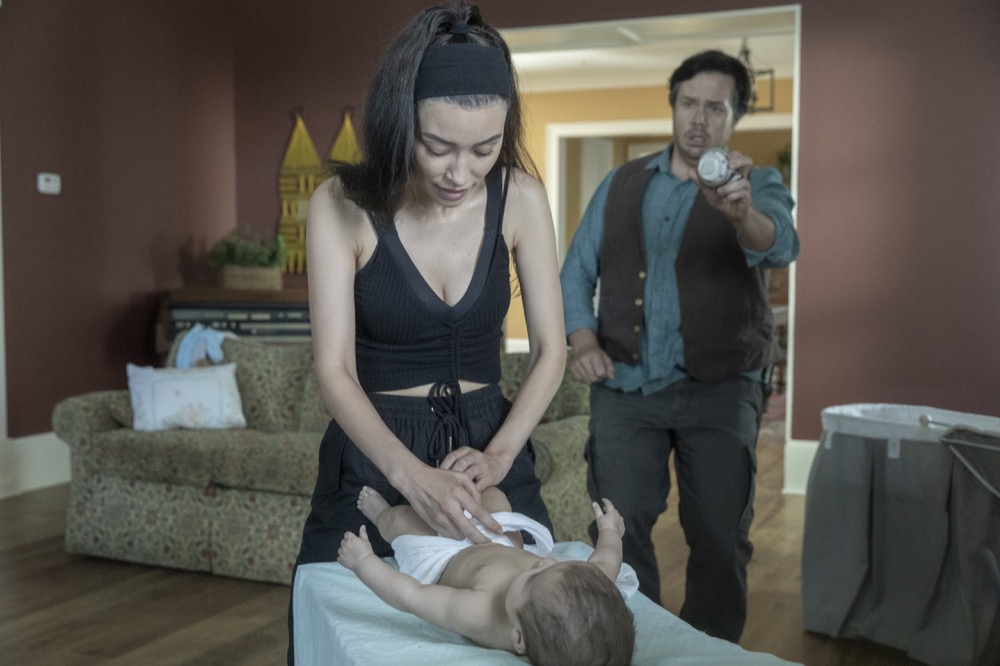 ---
13. Judith (-1)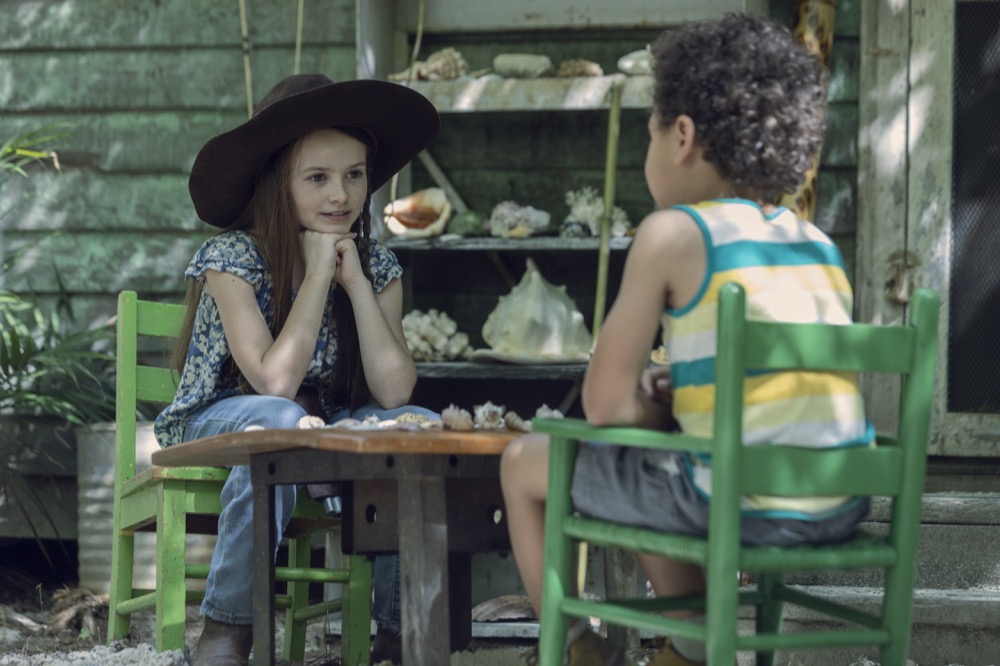 ---
14. Connie (-3)
---
15. Lydia (-1)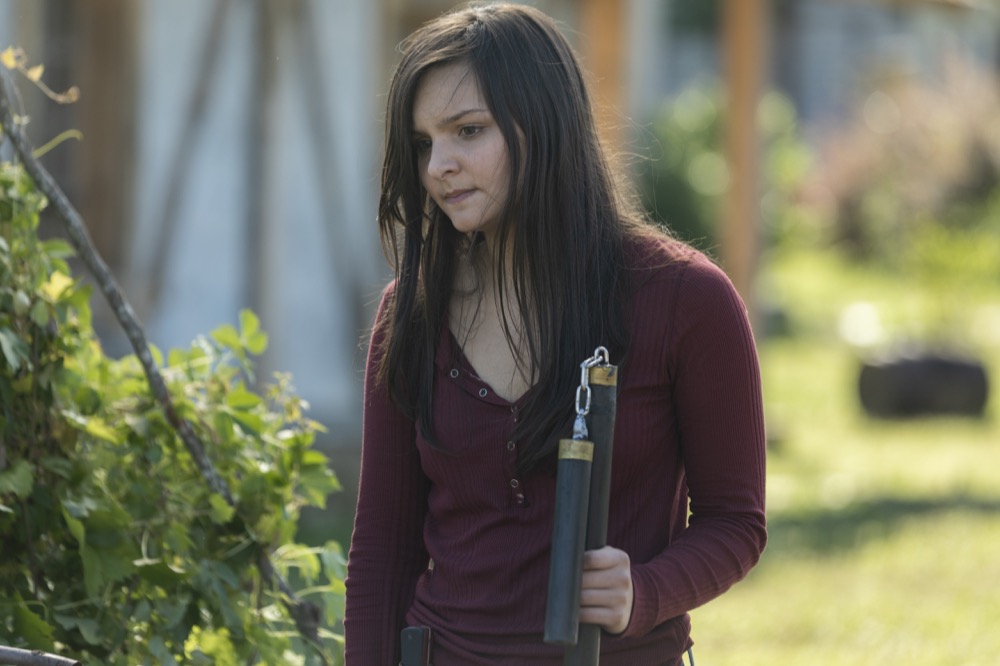 ---
16. Rosita (+1)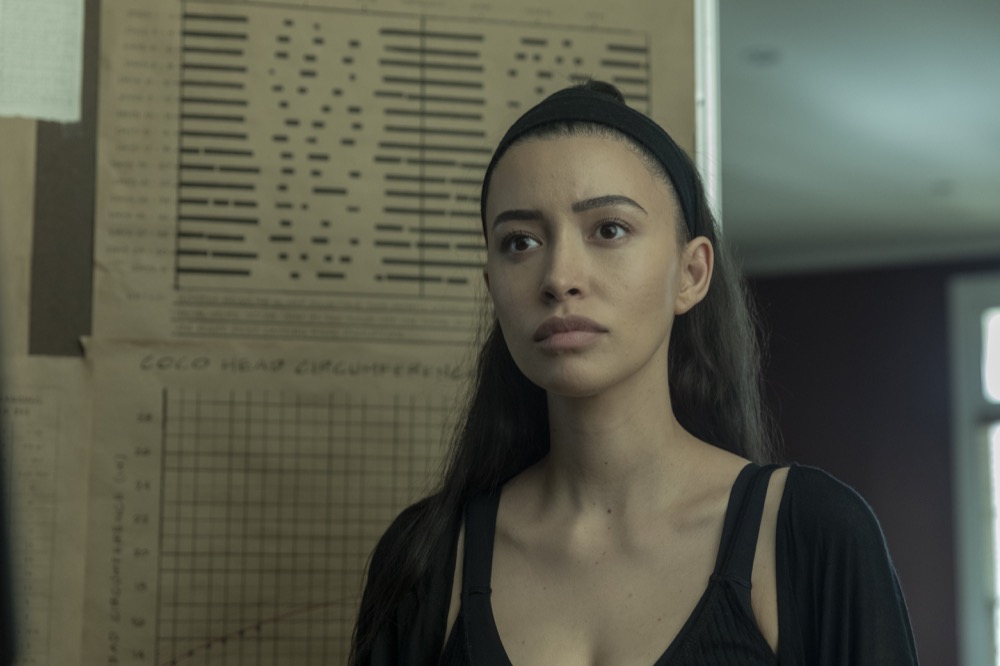 ---
17. Dante (+6)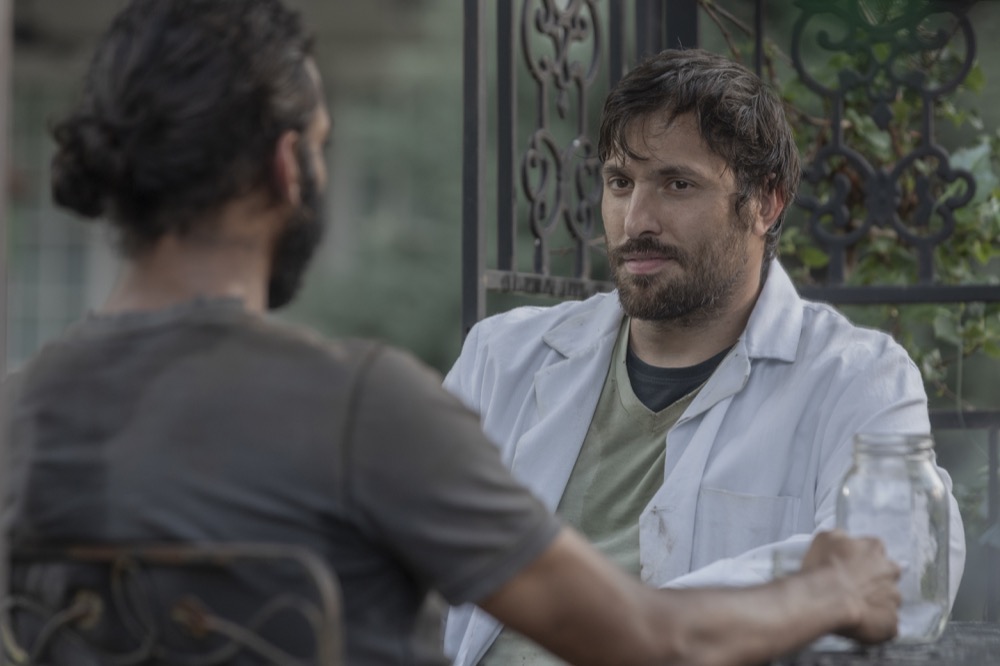 We finally got some backstory on Dante – he was a war medic! That doesn't explain his strange behavior towards Siddiq, but it's clear his role at Alexandria is important.
---
18. Jerry (-3)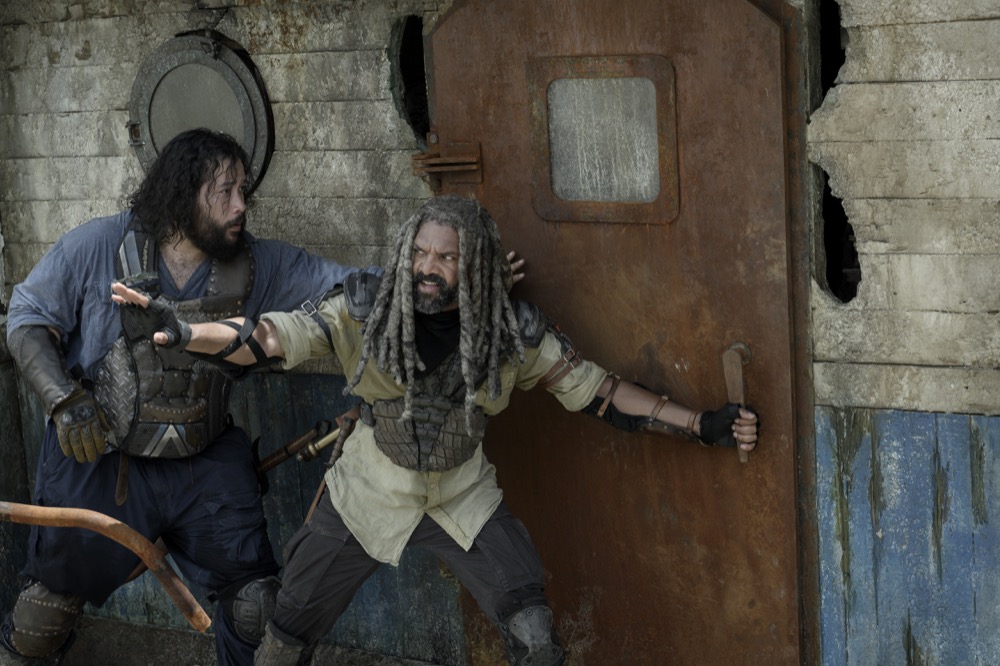 ---
19. Magna (-1)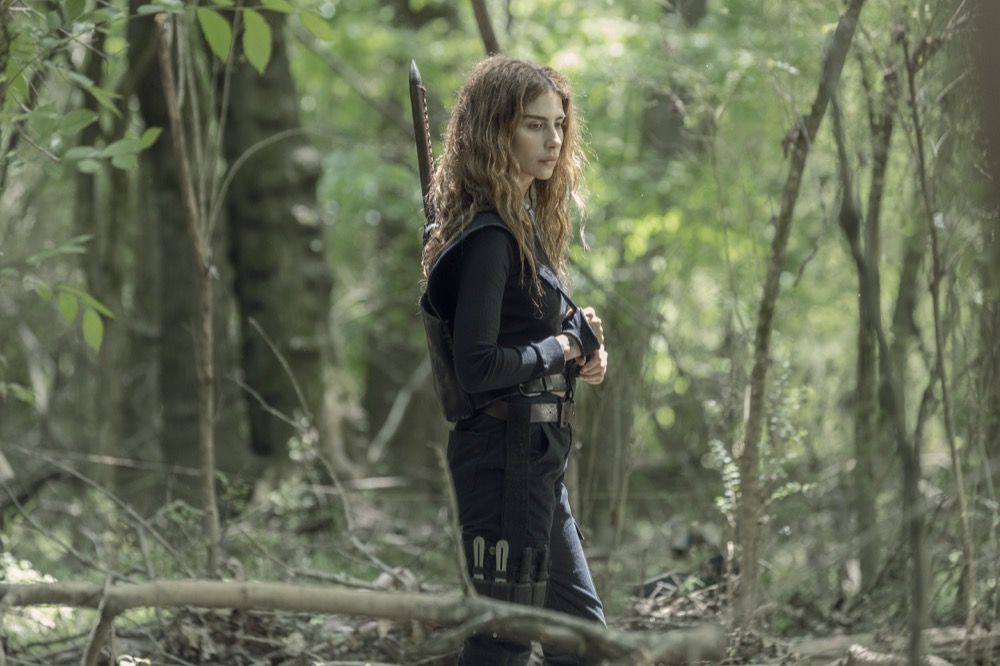 ---
20. Yumiko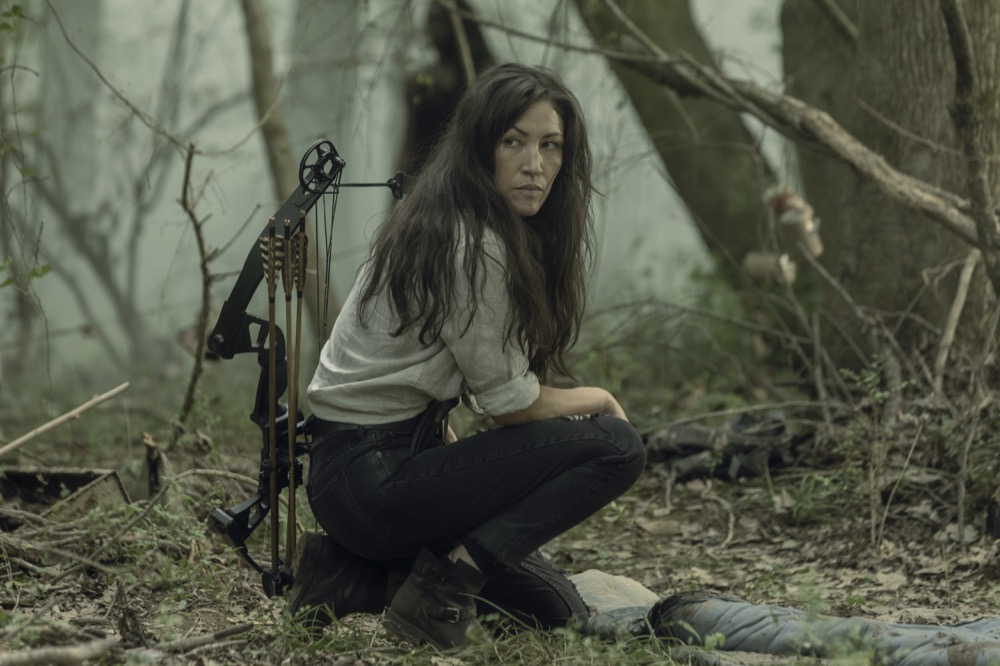 ---
21. Alden (-2)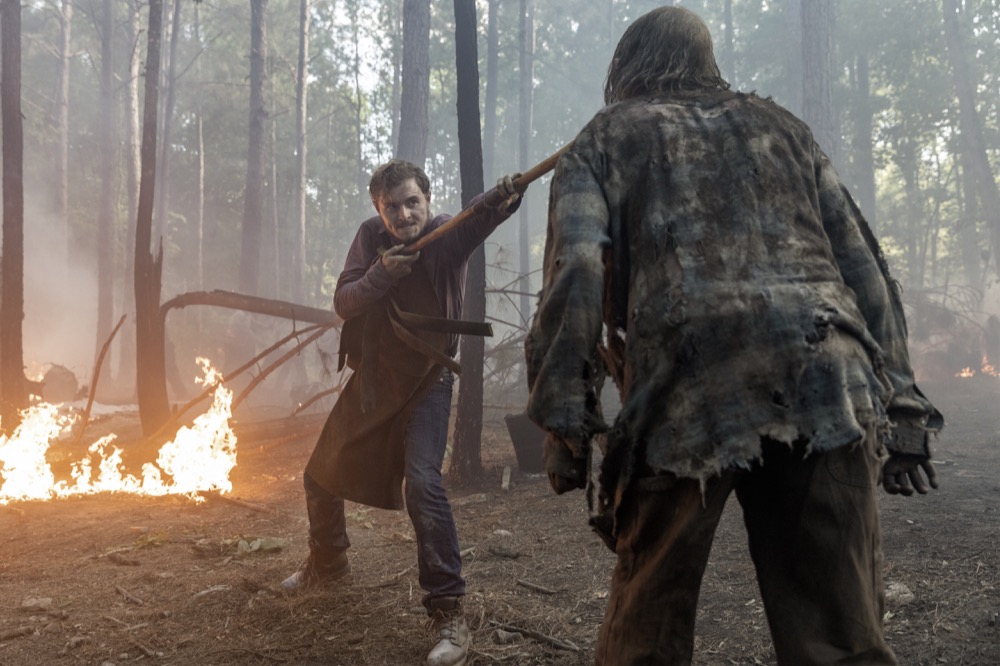 ---
22. Kelly (-1)
---
23. Luke (-1)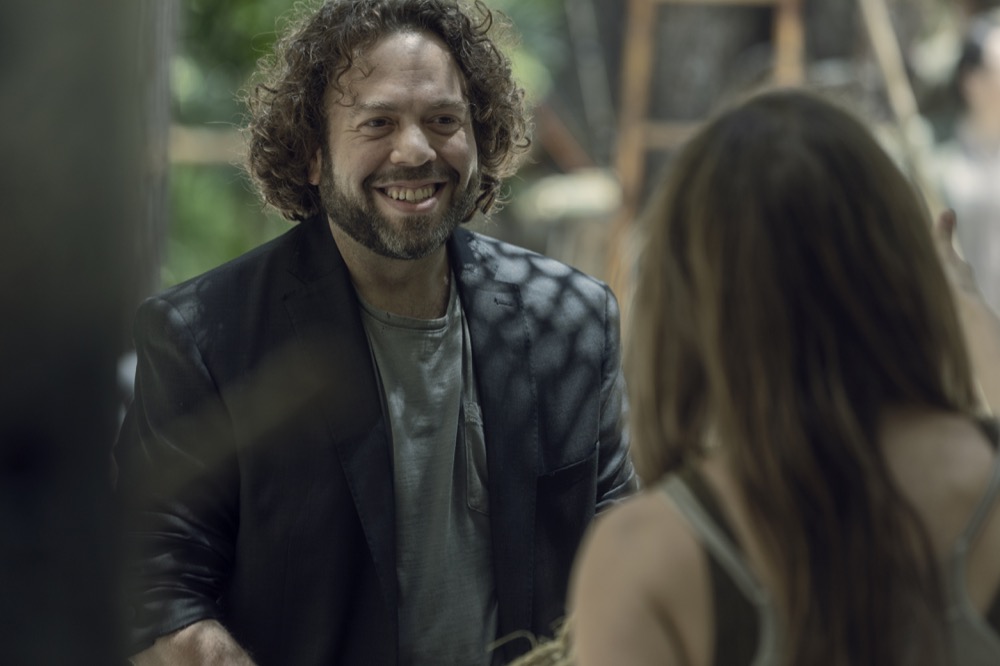 ---
And that wraps up our Power Rankings for Week Three of The Walking Dead Season 10! What were your impressions of the episode? Do you agree with the list? Let us know in the comments!