This week's shocking Walking Dead changed the show (and our Power Rankings) forever. See how Siddiq's death affected everyone else in Week Seven of our rankings. (As always, we'll only write descriptions for characters relevant to the episode).
---
1. Alpha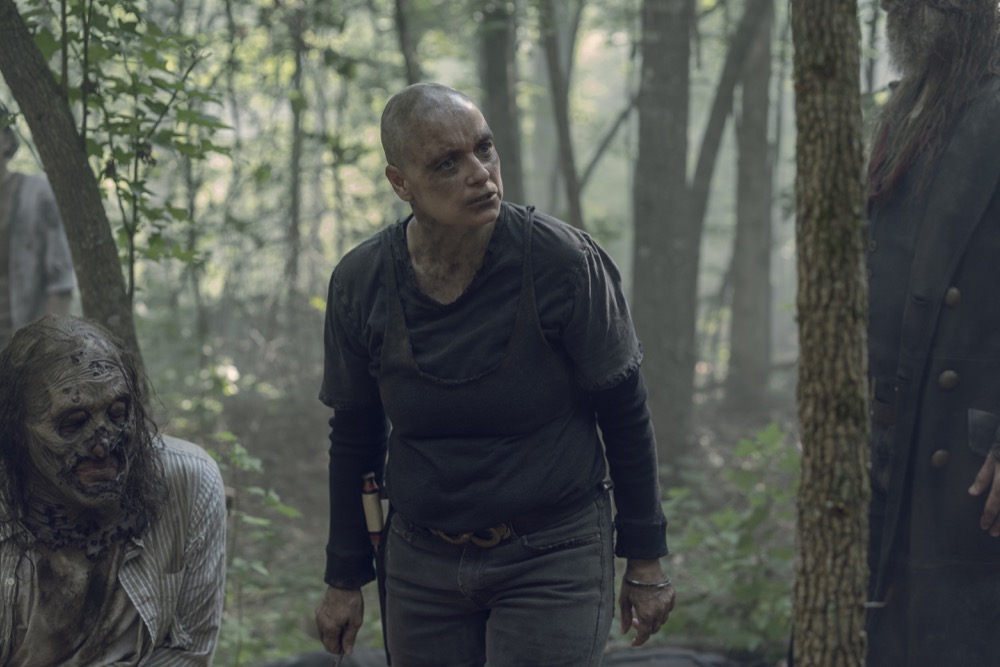 ---
2. Daryl

Daryl did his best to control the Whisperer prisoner situation despite the circumstances. Even though he had bad actors working underneath him, Daryl's still clearly the second-most powerful character in the show.
---
3. Father Gabriel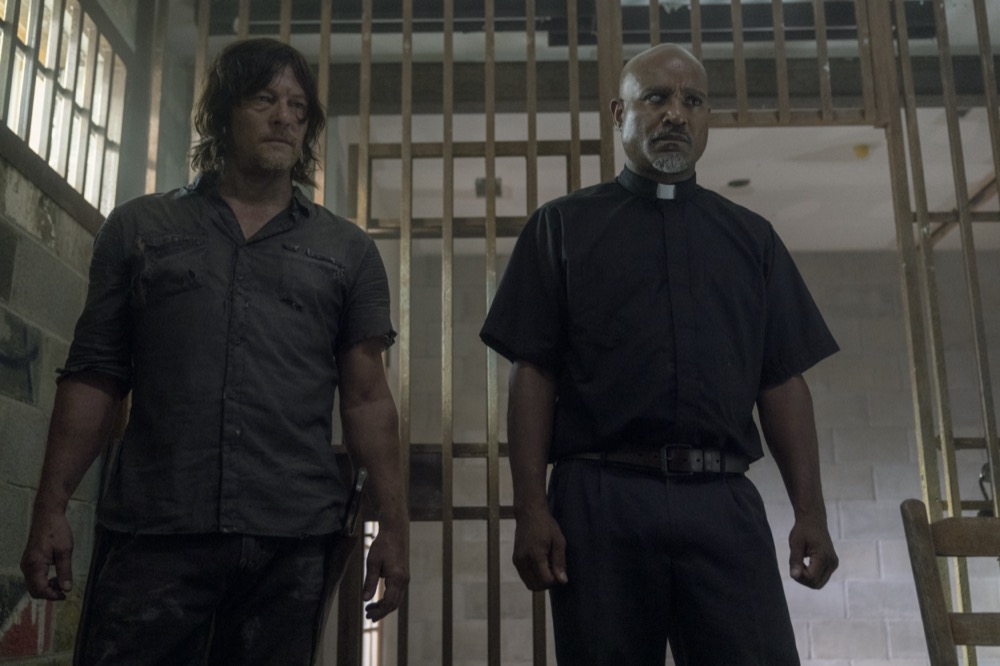 Gabriel was right to be upset with Carol over her secret plot to kidnap a Whisperer. Like Daryl, Gabriel didn't have a ton of control over the situation, but he still holds the reigns of Alexandria.
---
4. Michonne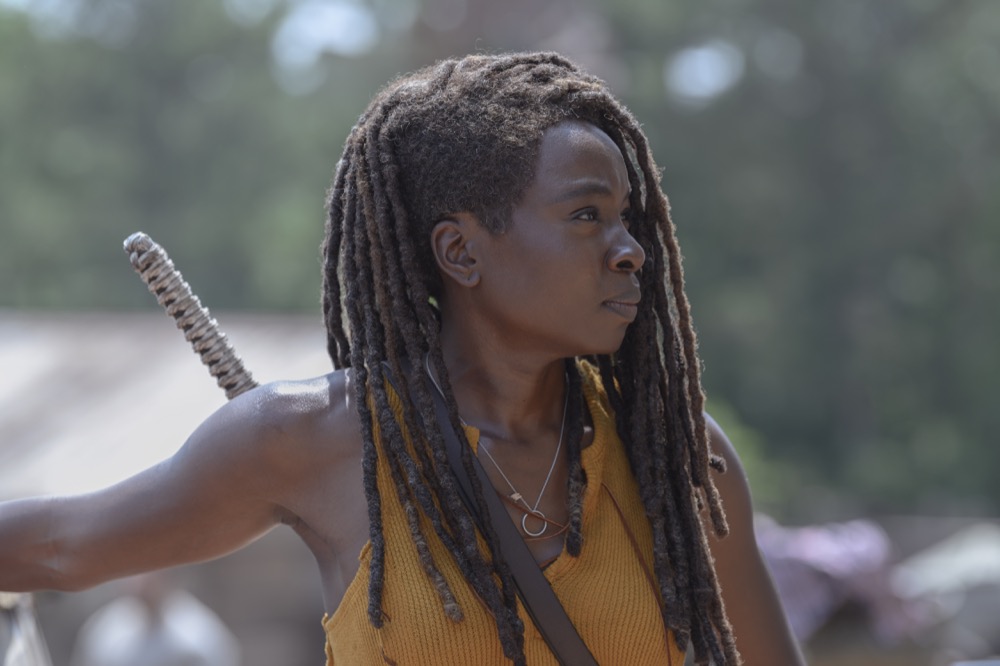 We know, we know…Michonne's been MIA for a while. But don't fret, she'll return in time for Sunday's Mid-Season Finale!
---
5. Negan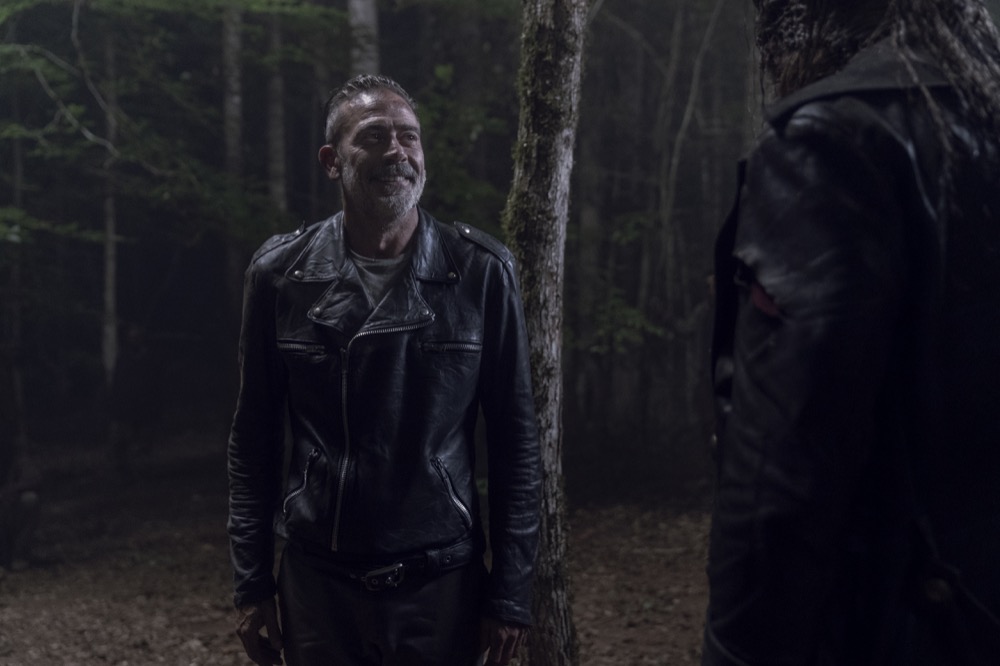 ---
6. Beta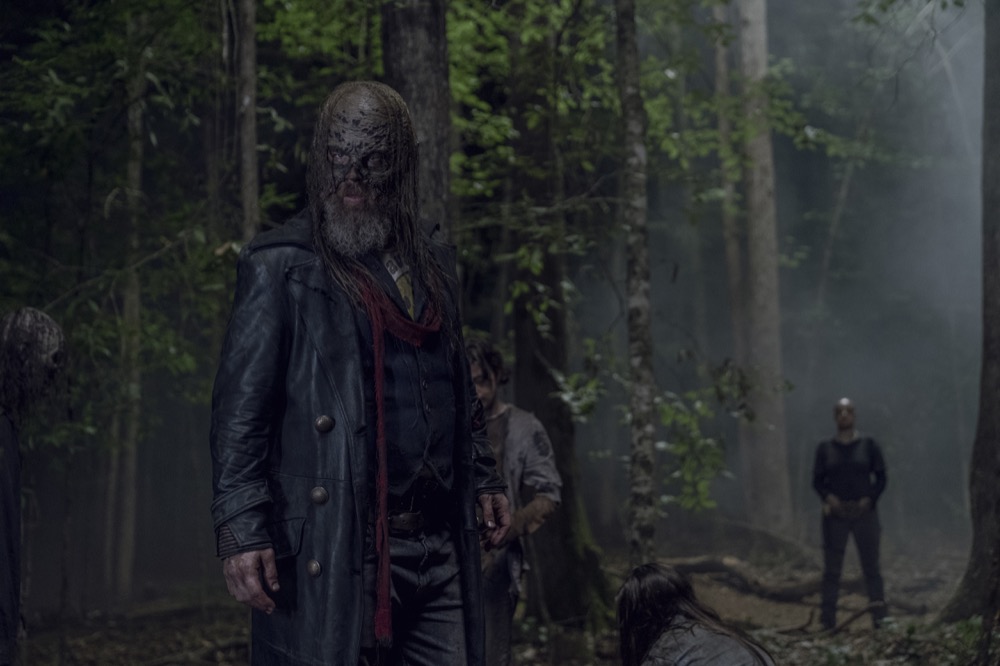 ---
7. Carol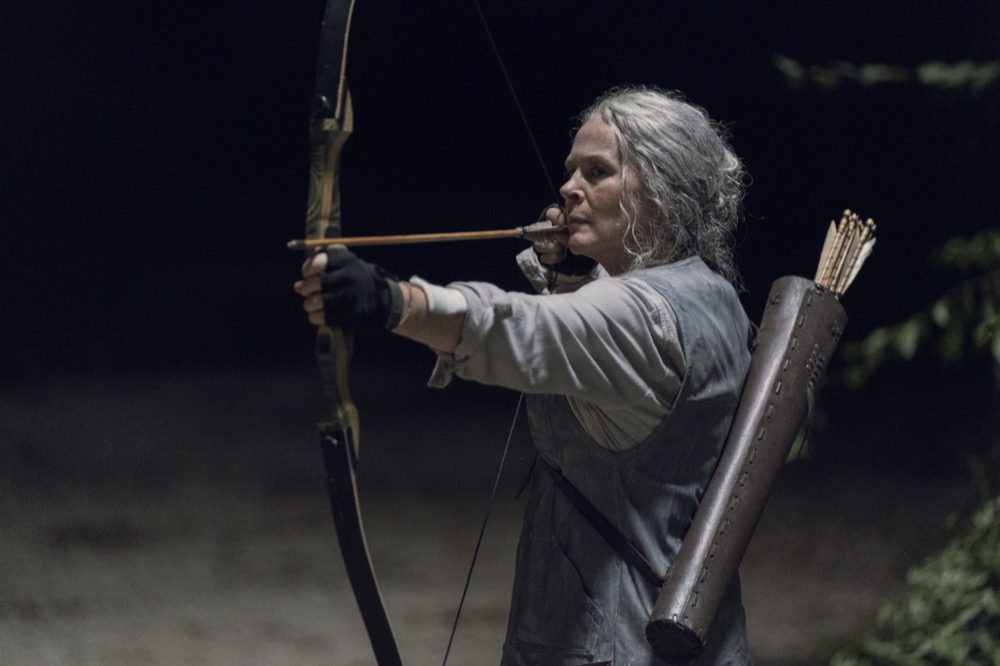 It's easy to understand why Carol thought it necessary to capture a Whisperer. BUT…now that he's dead, Carol's endangered her community even more. What happens when Alpha finds out? We'll have to wait and see.
---
8. Gamma (+1)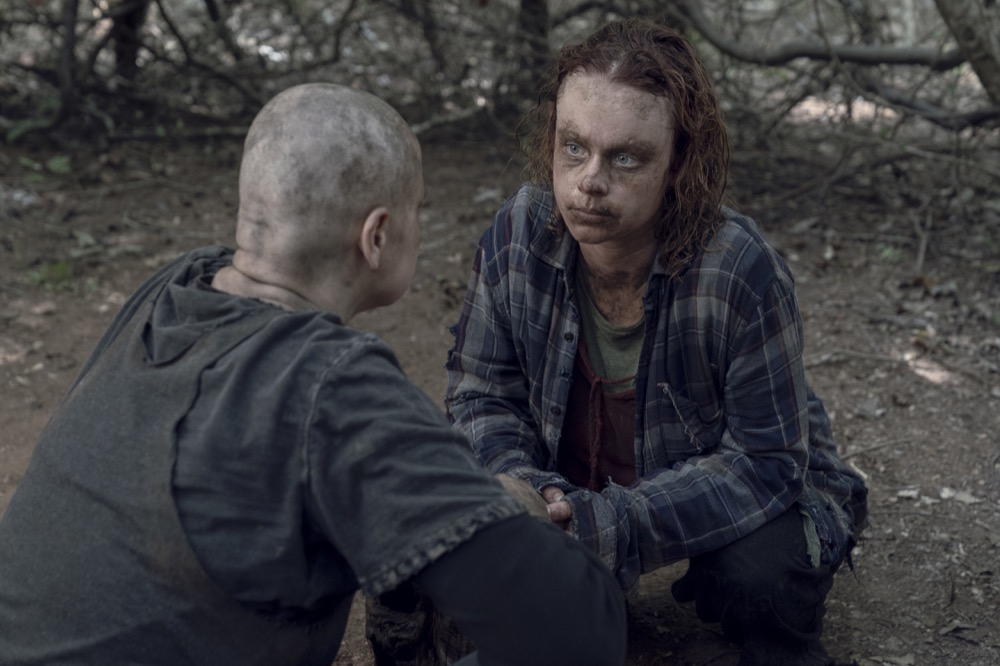 Oh Gamma, you poor, poor soul. She is clearly not made for the Whisperer lifestyle, no matter how many times Alpha whips her to make her "strong." She's getting a bump this week because she now knows the truth about Lydia, and as we always say, knowledge is power.
---
9. Dante (+8)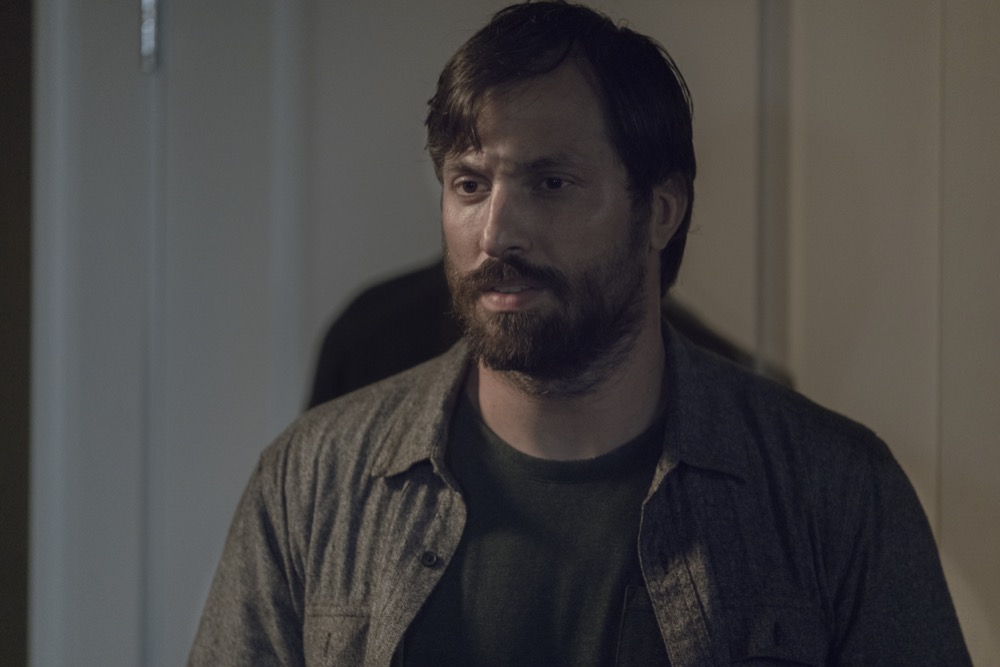 You hate to see it but Dante DOES deserve the bump for killing a main character and successfully bamboozling our other characters for the past four months. If he finds a way to escape Alexandria, his power will only grow.
---
10. Aaron (-2)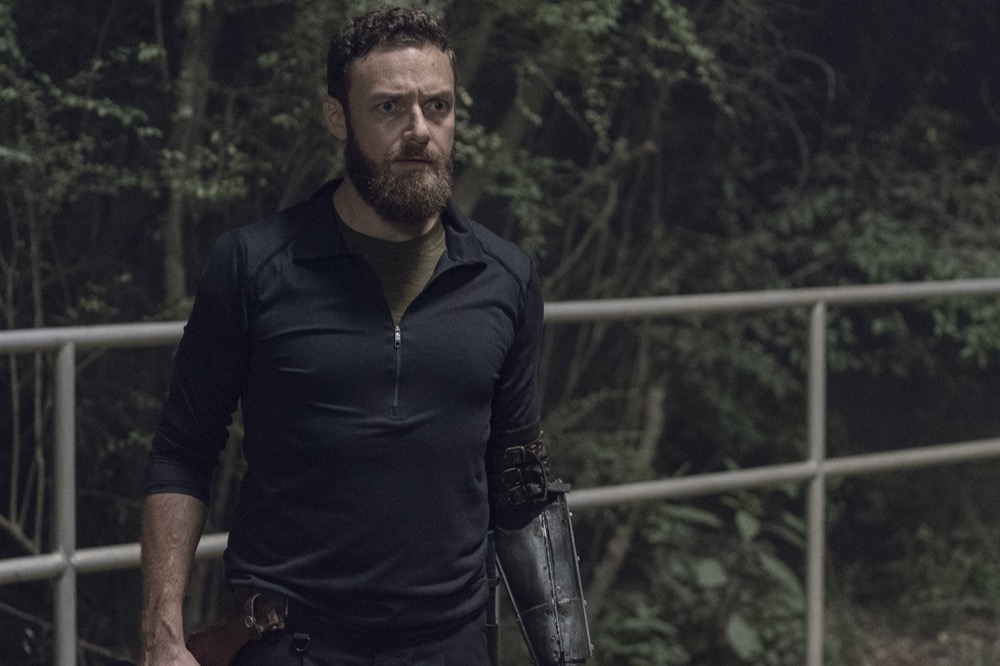 Aaron has taken notice of the cracks in Gamma's armor and seized on them. As we mentioned, Gamma was a victim of circumstance, presumably a lost survivor in need of some kind of protection. But now she's seen how Alexandria operated, it's clear she yearns for something more. MUCH more on that next week.
---
11. Yumiko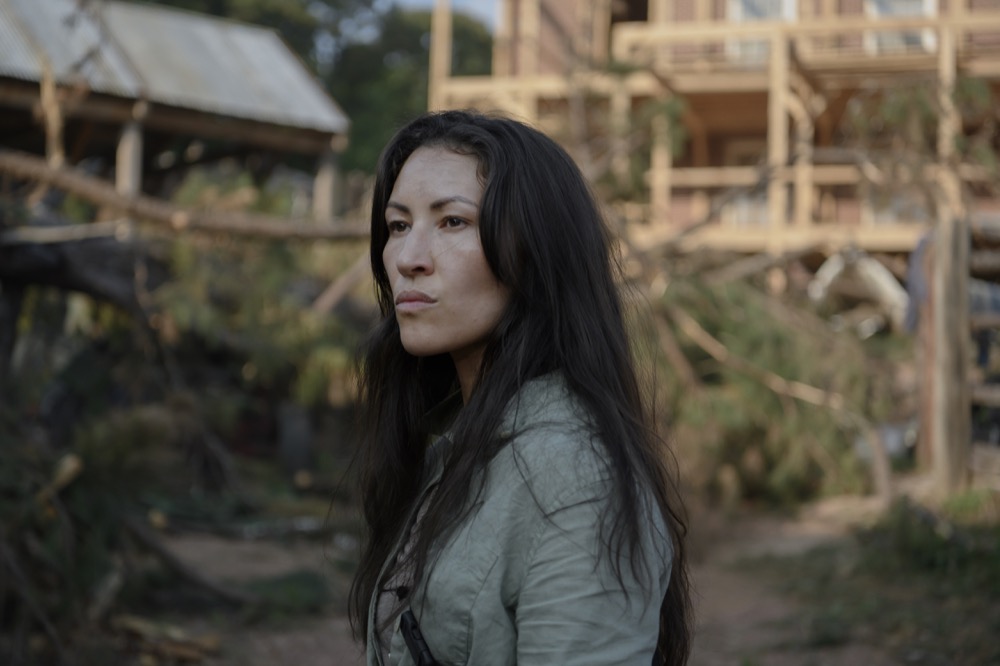 ---
12. Eugene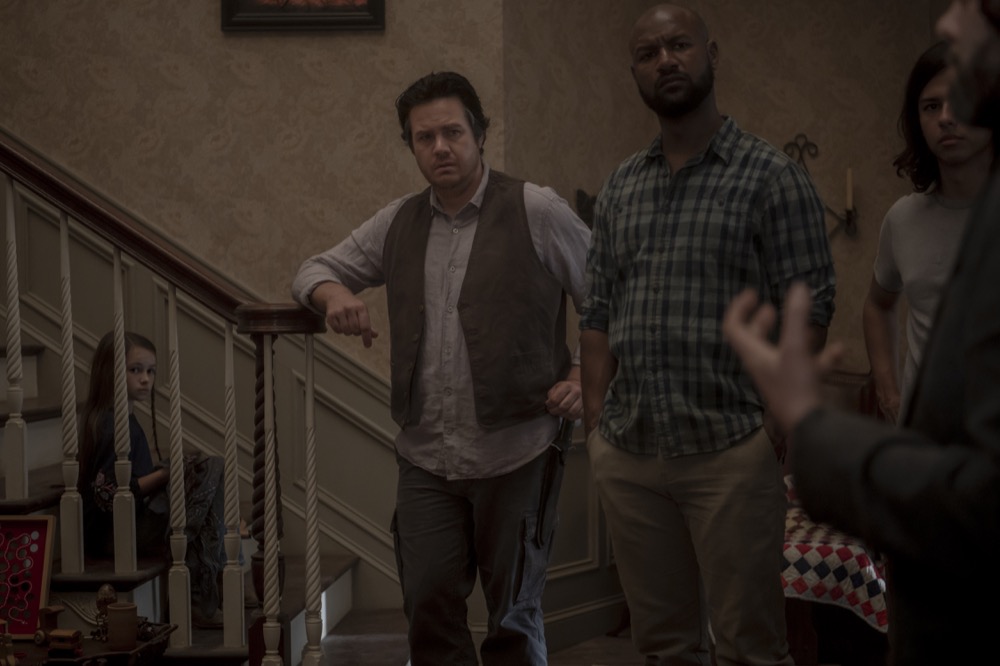 ---
13. Lydia (+2)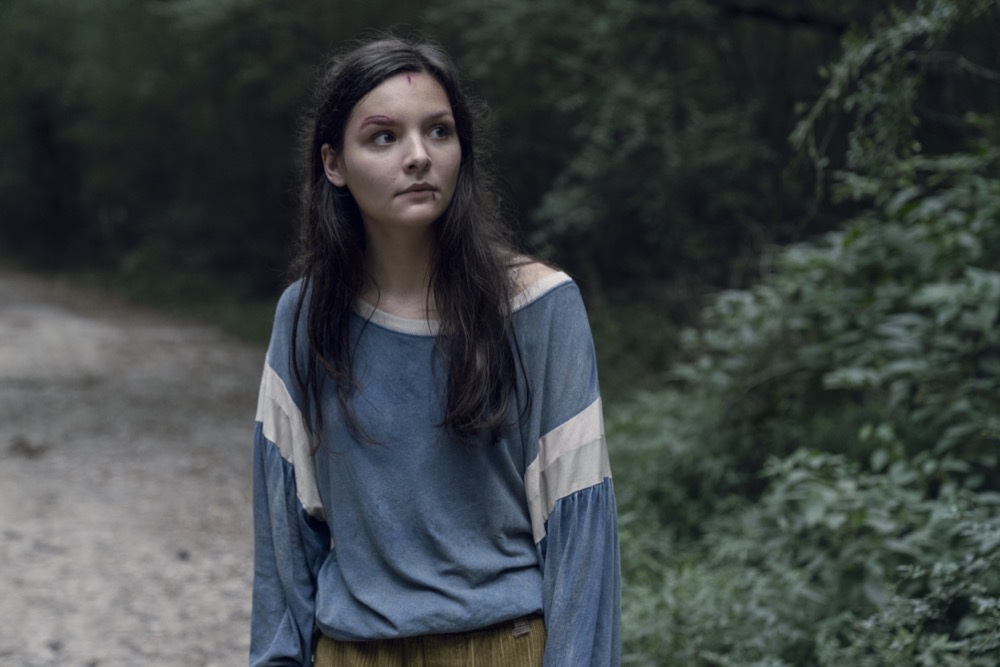 ---
14. Ezekiel (-1)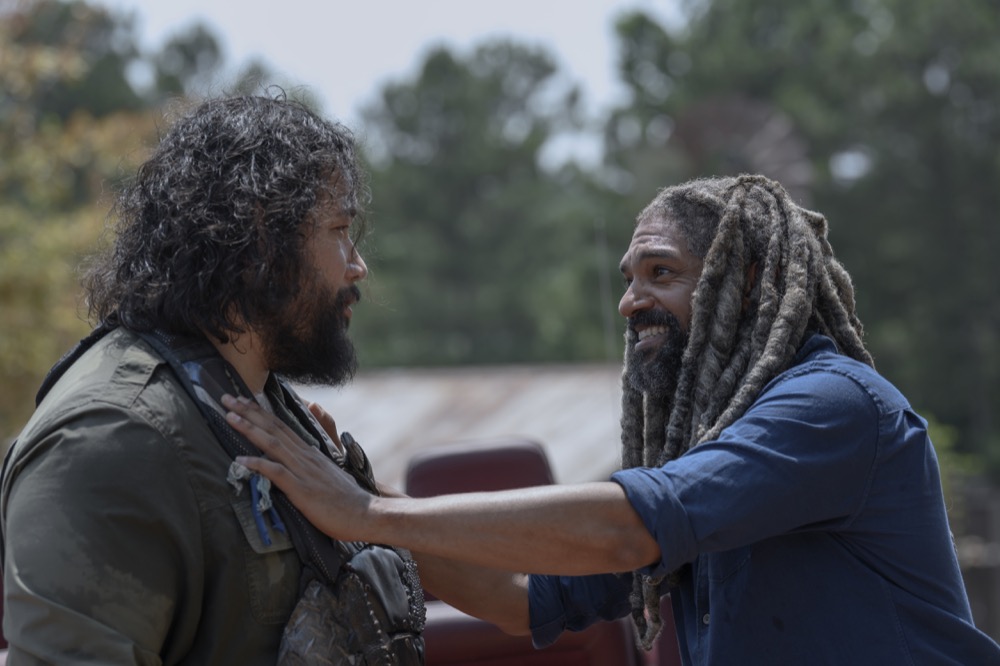 ---
15. Judith (-1)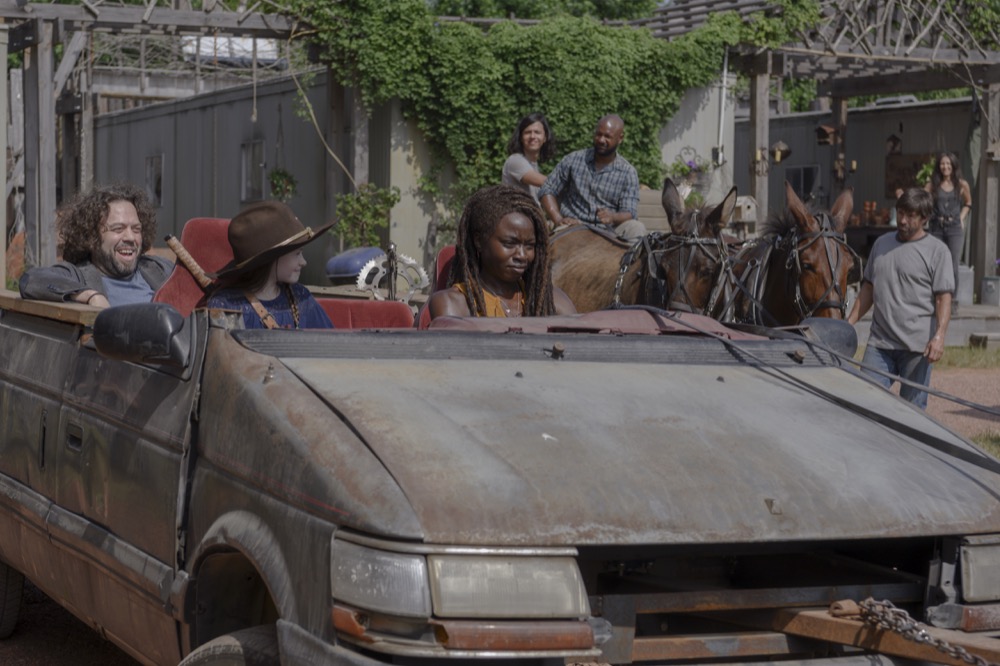 ---
16. Connie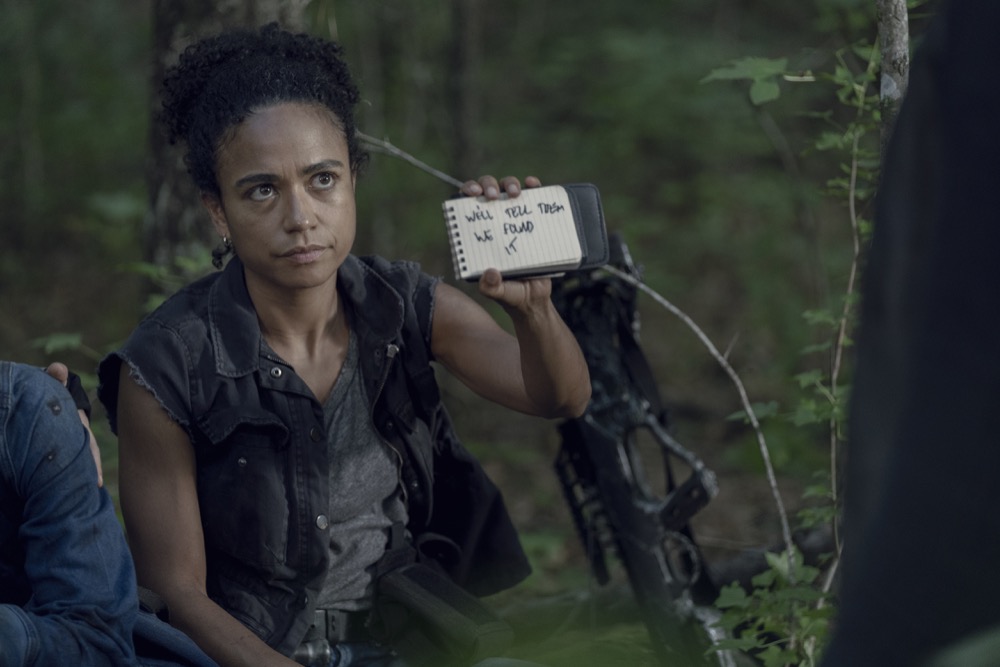 ---
17. Jerry (+1)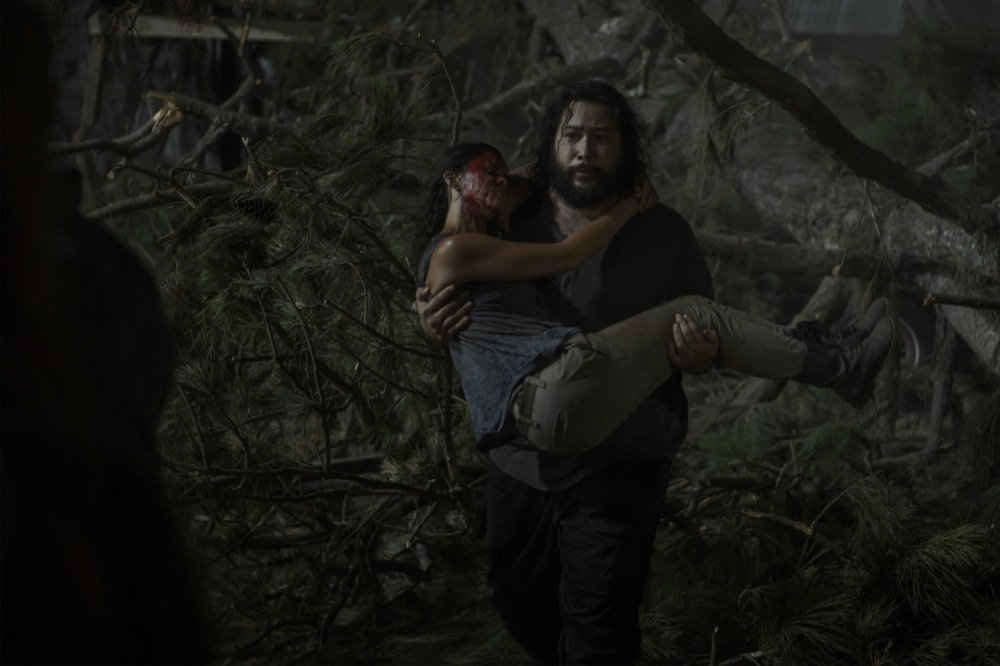 ---
18. Magna (+1)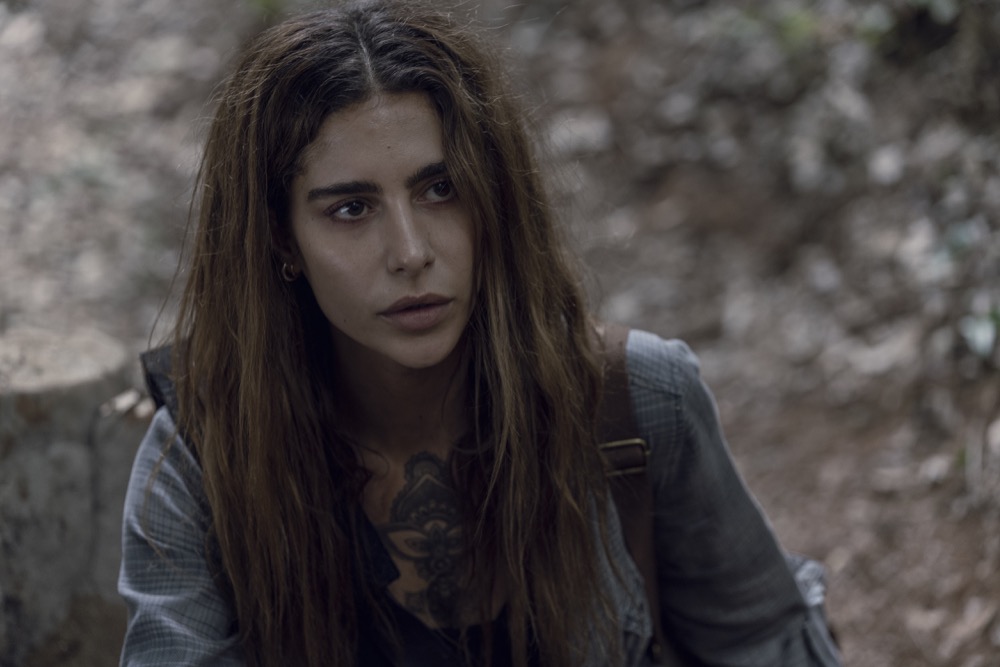 ---
19. Rosita (+1)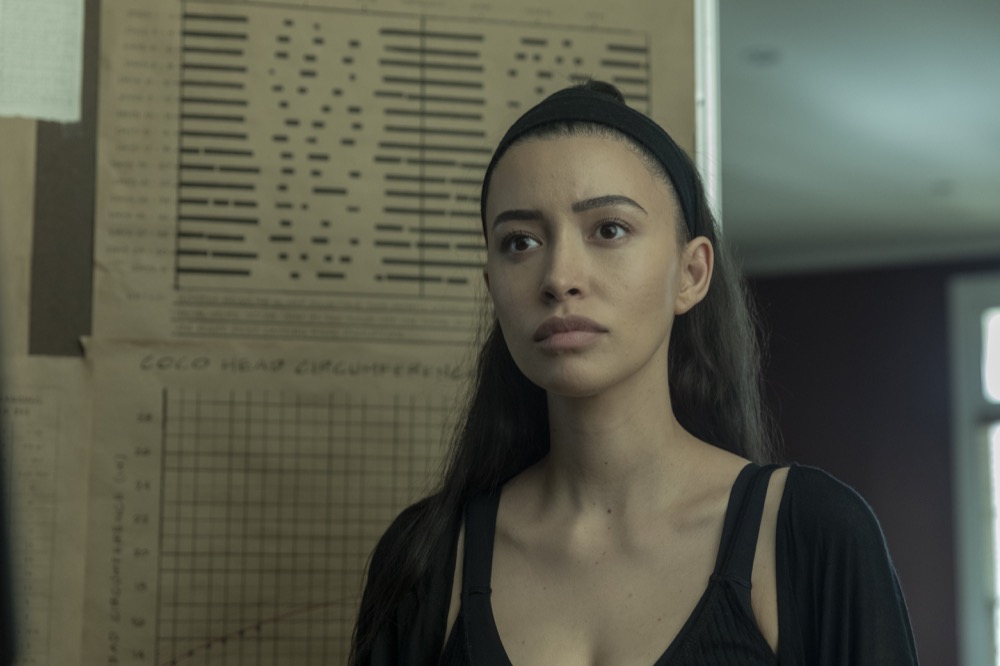 Poor Rosita, she just lost her friend, confidant, and father of her child. You'll just have to see how she handles it in the Mid-Season Finale.
---
20. Alden (+1)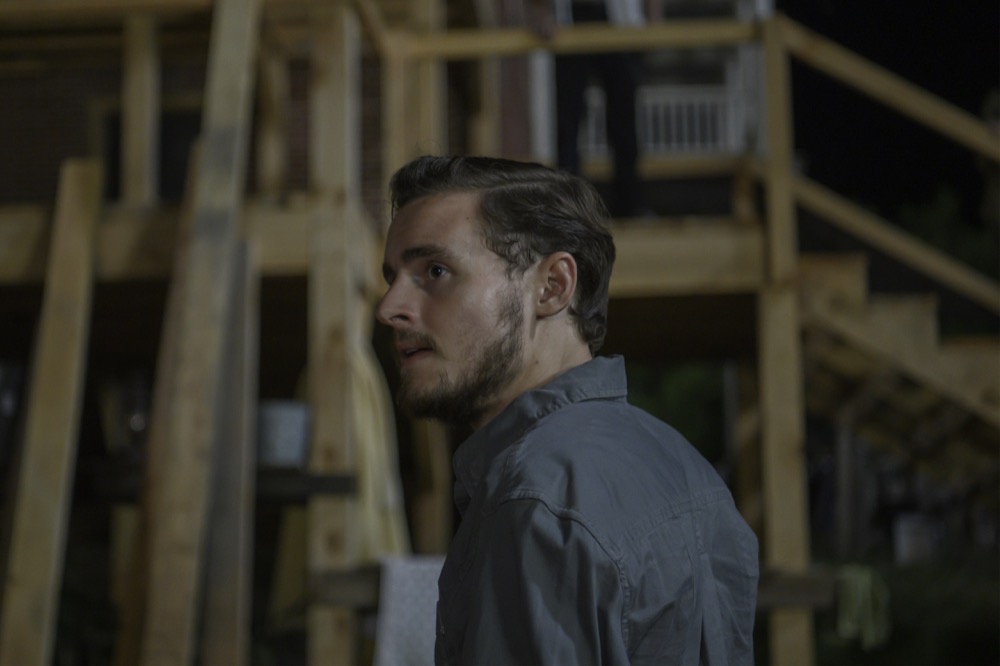 ---
21. Kelly (+2)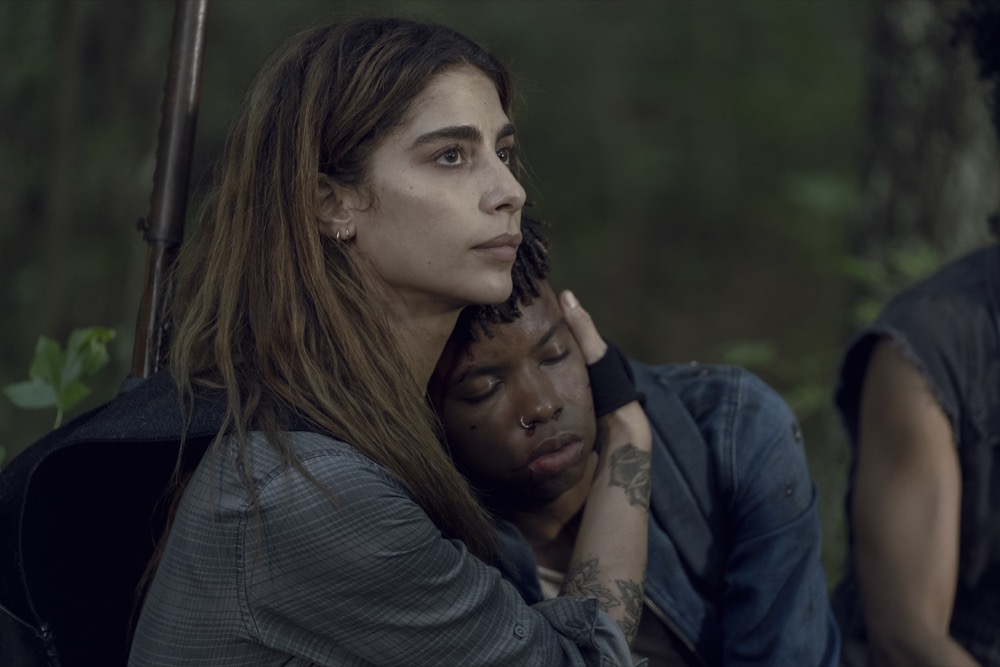 ---
22. Luke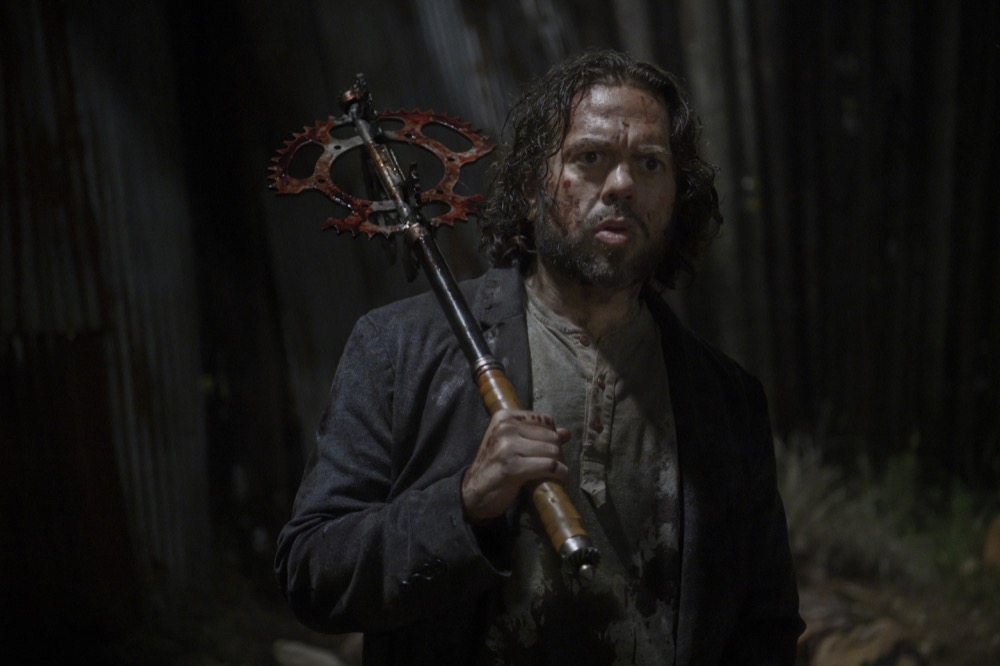 ---
Off The List: Siddiq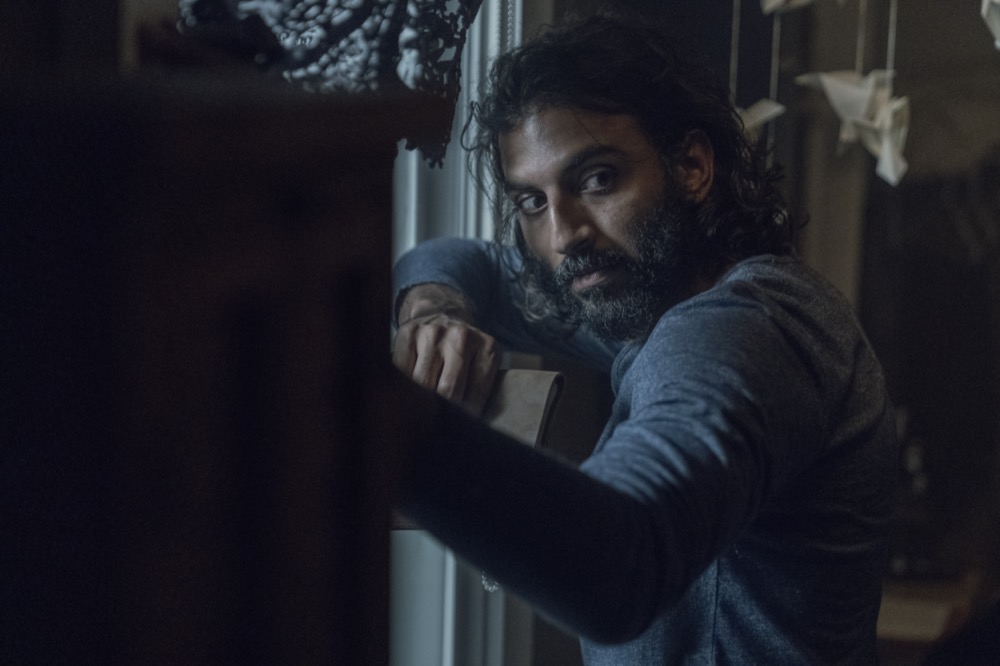 No, Siddiq's demise does not mean Carl's death was meaningless. Despite what fans may be tweeting in all-caps, Siddiq had a greater purpose than "getting Carl killed." Aside from serving as the town doctor for seven years, bringing baby Coco in the world, and being a general friend to our heroes, Siddiq also taught our people about mercy. It was his inspirational words from the Koran that stopped Rick from killing Negan at the end of All Out War. These words will continue to resonate with our heroes after Siddiq's death, even appearing in Sunday's Mid-Season Finale. Siddiq was a valued member of TWD Family and we'll miss him greatly.
---
And that wraps up our Power Rankings for Week Seven of The Walking Dead Season 10! Tell us what you thought of our list in the comments below.