The Walking Dead Season 10 Premiere added new faces, boosted veteran characters, and introduced a satellite ex machina which could trigger the Whisperer War down the line. Now that the forest fire smoke has cleared, here are the most and least powerful players after week one.
---
1. Michonne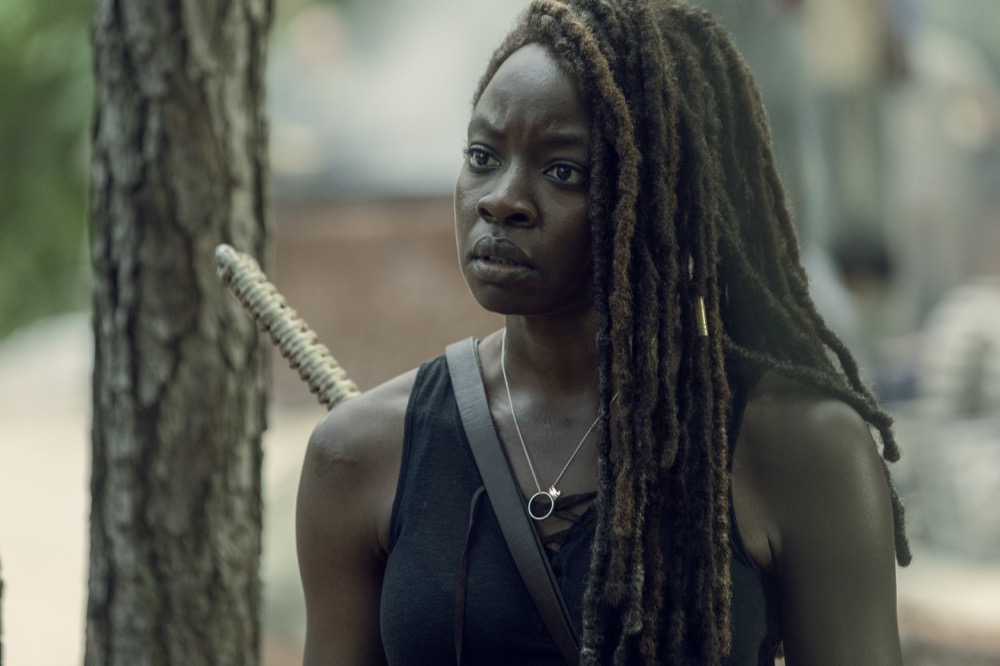 If The Walking Dead was the NBA, Gabe, Cyndie, and Zeke would be owners and Michonne would be the commissioner. Michonne, with the help of her council, enact policy, draw up war-time strategies, and draw moral lines in the sand. It's clear she runs the show and deserves the top spot.
---
2. Daryl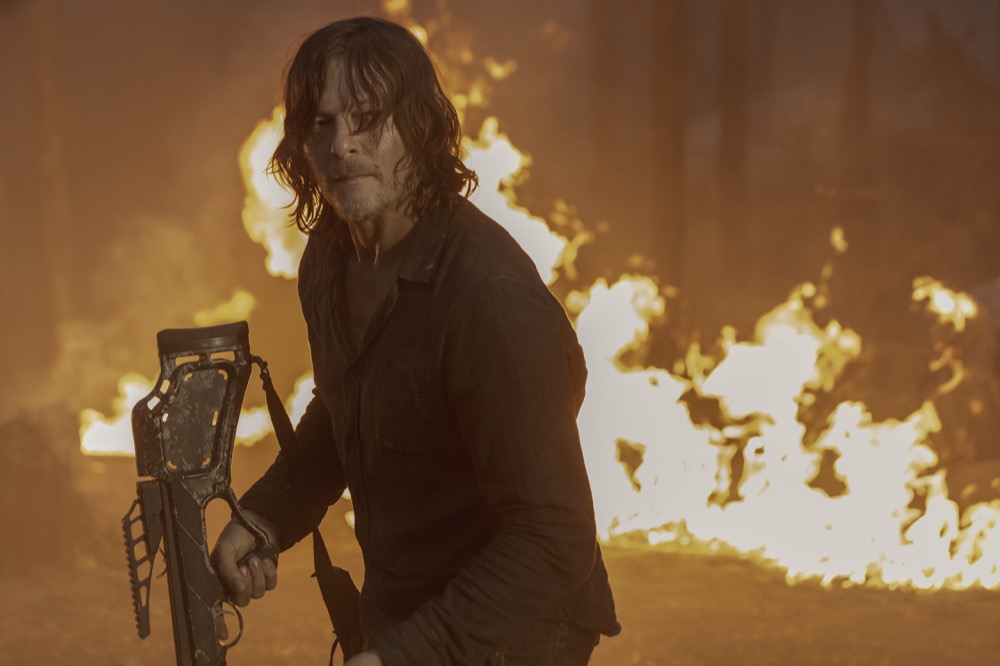 Daryl may not be in charge of a community but he HAS earned the right to be one of the top three characters in the zombie apocalypse. Look no further than his battlefield leadership on the beach and in the forest. Plus, did you see him chop down a tree by chucking an axe at it? That's power, bro.
---
3. Father Gabriel (+3)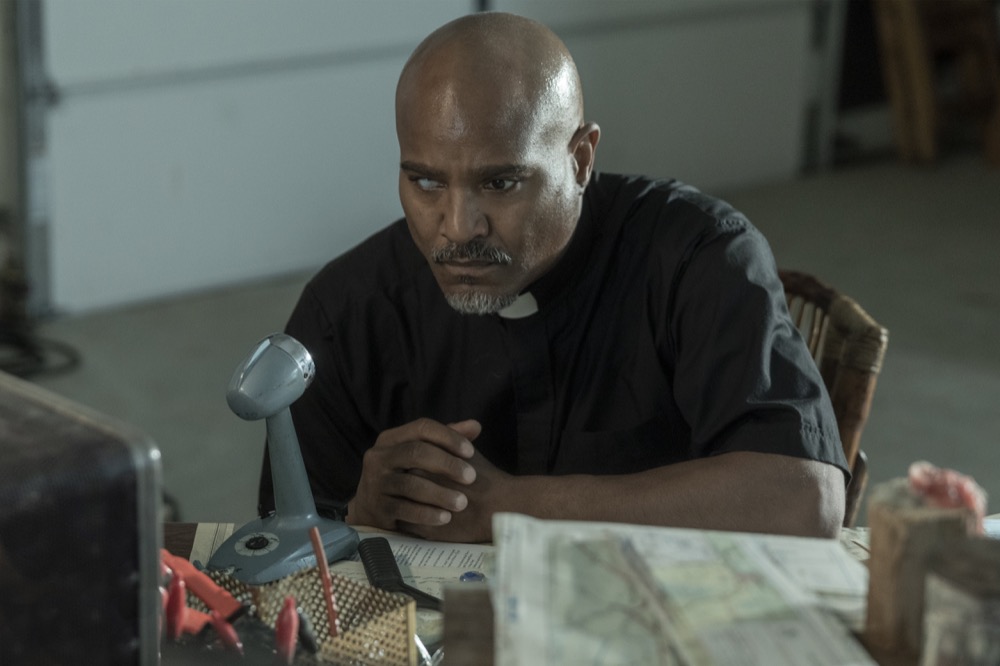 This Summer we edited together flashback react compilations for Season 5, so naturally we covered Father Gabriel's first appearance in "Strangers." Back then, no one would have believed you if you told them the cowardly preacher who left his congregation for dead would years later confidently take over our main survival camp in Alexandria. But that's where we are today, and that's why Gabe has been ranked this high. (Also, props for consulting Negan; he may not be the most trusted man in the world but if anyone would know how to fight the Whisperers, it's him).
---
4. Aaron (+7)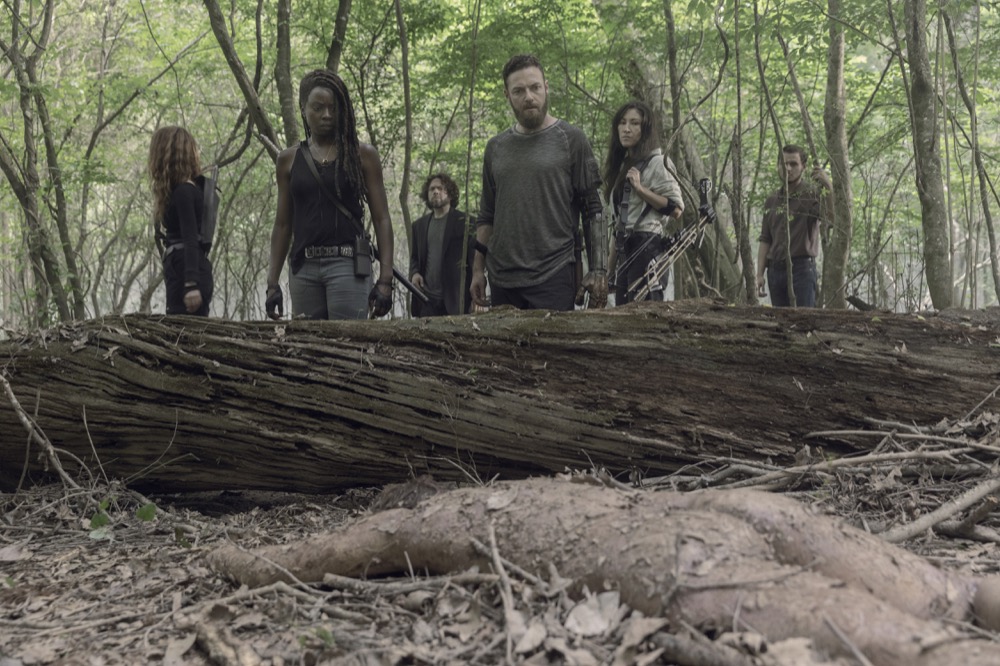 Aaron has also had a hand in the joint community leadership. Expect a lot more from him and his mace arm this season.
---
5. Carol (-1)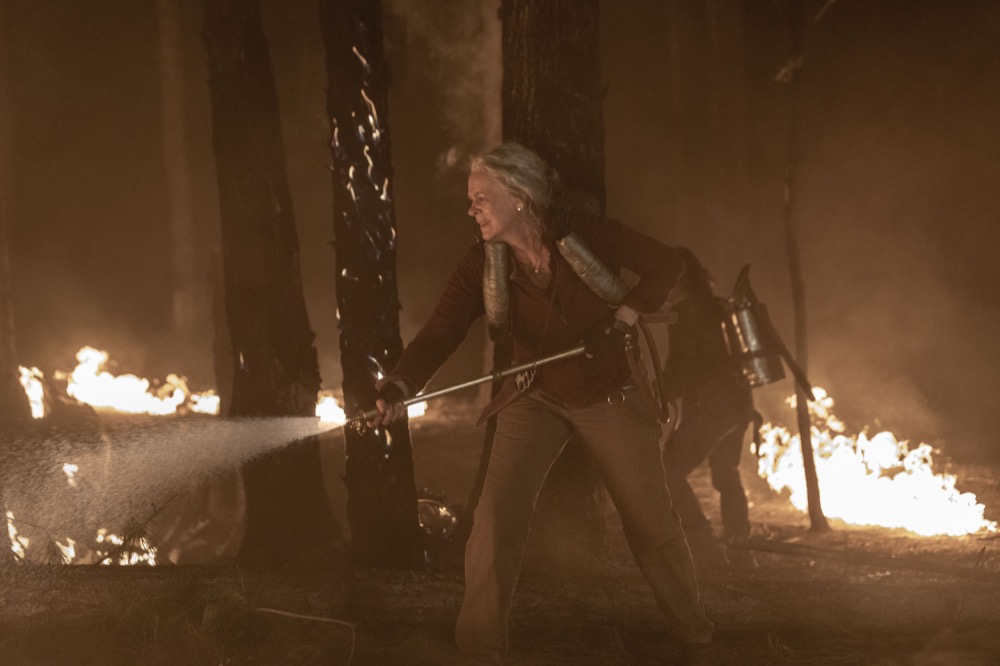 Like Daryl, Carol is of the only original survivors from the beginning. Although her power is still great,
---
6. Alpha (-3)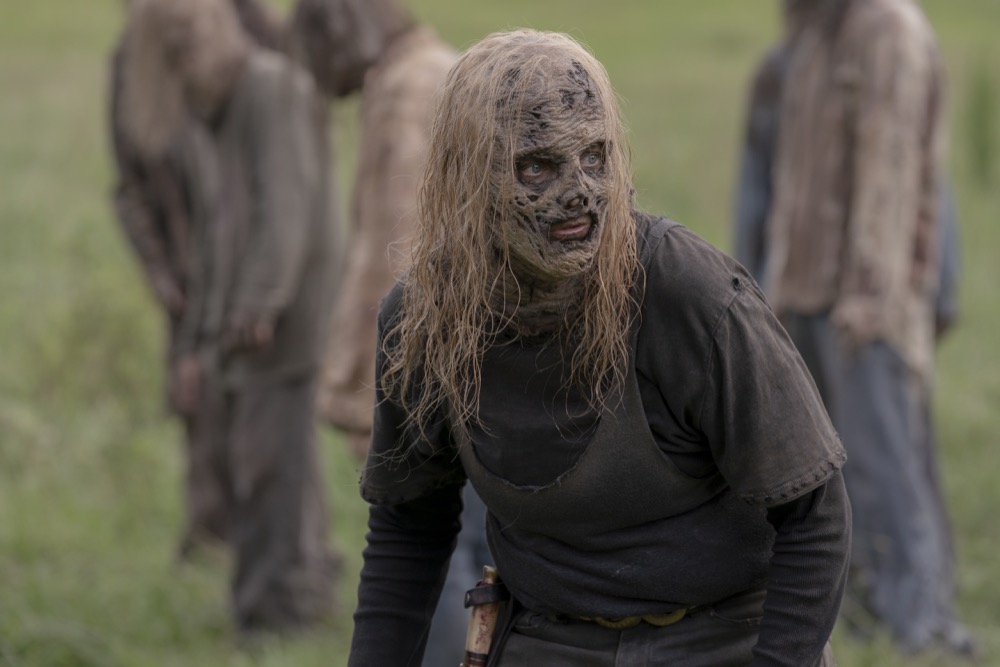 Alpha's only getting demoted because she and her community went south for the winter. But as we saw at the end of the episode, they've returned, and so will her prominence in our rankings.
---
7. Beta (-2)

Same goes for Beta, who will get a good chunk of his backstory told in next week's episode.
---
8. Ezekiel (-1)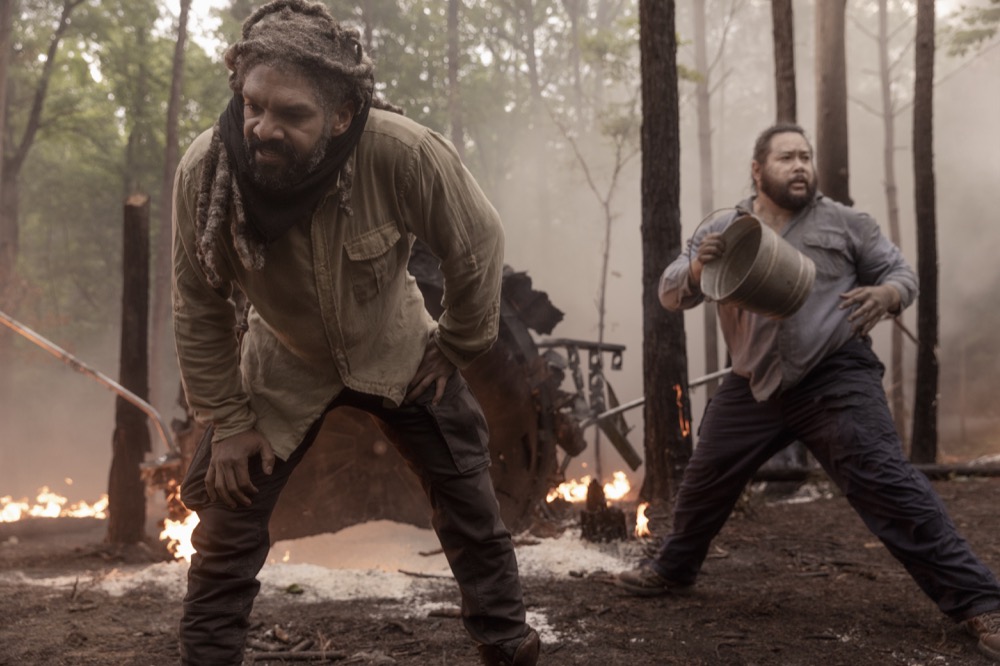 Zeke has more L's than Lilly Tomlin's name. He lost the Kingdom, he lost Carol, and now he's losing his confidence. Sure, he was vital in the beach and forest battles, but he's clearly dealing with a lot in his personal relationships (see: Daryl/Carol dock hug).
---
9. Eugene (-5)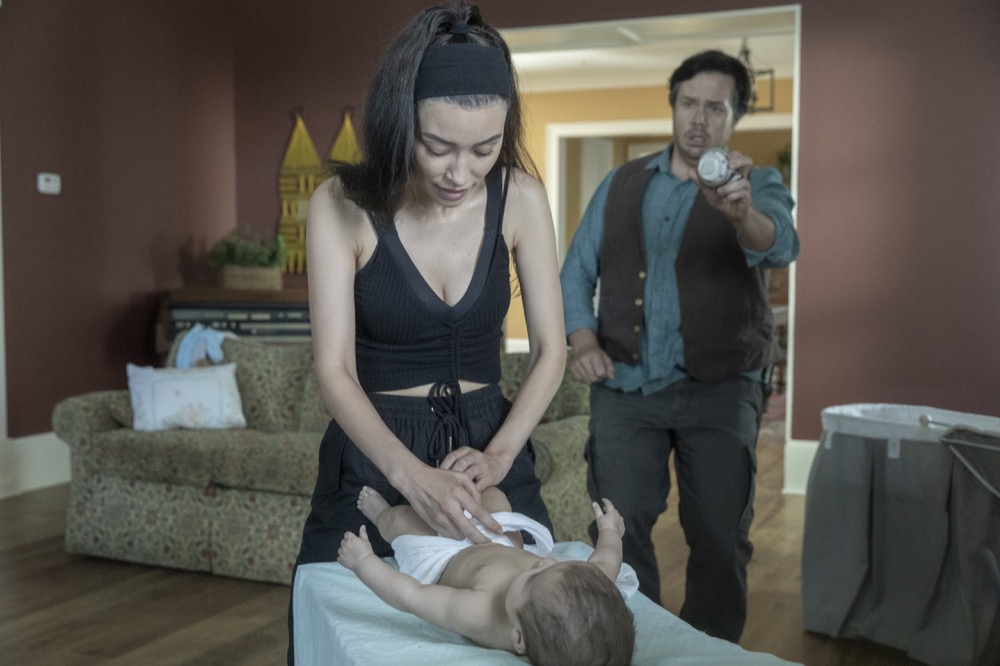 Eugene will soon play a huge role in the story, but for the moment we're kicking him down so he has more time to measure infants.
---
10. Connie

Connie has killed her comic counterpart, buried her in the sand, and made you forget there even was a Connie in the source material. Thanks to Angela Kang, Connie is now a main character who brings new levels of depth to the show.
---
11. Judith (+2)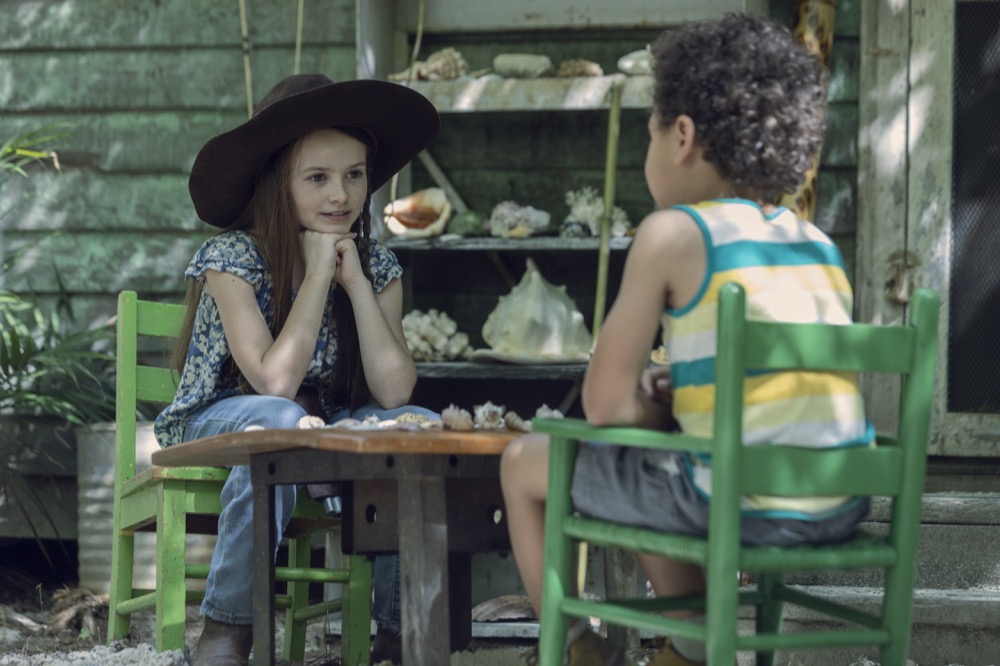 Judith is living up to her Little Ass-Kicker nickname. We're fully confident she can handle herself around walkers and we're also confident everyone (including) us will riot if anything ever happens to her.
---
12. Negan (-4)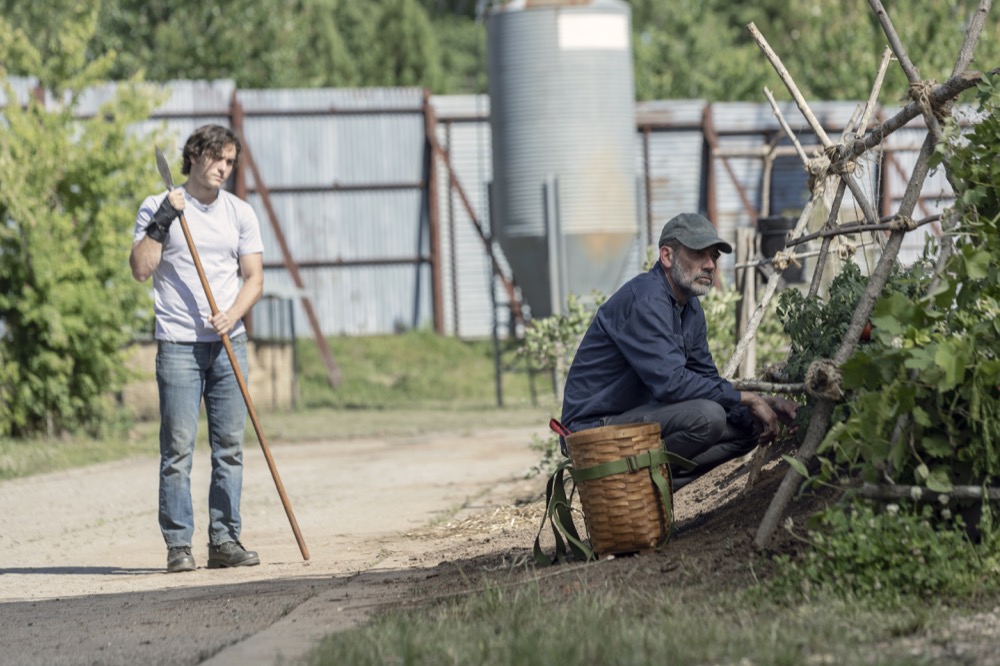 Negan may be in jail, but the fact Gabe turned to him for leadership advice shows how much power he still has, even if it is behind bars.
---
13. Lydia (-4)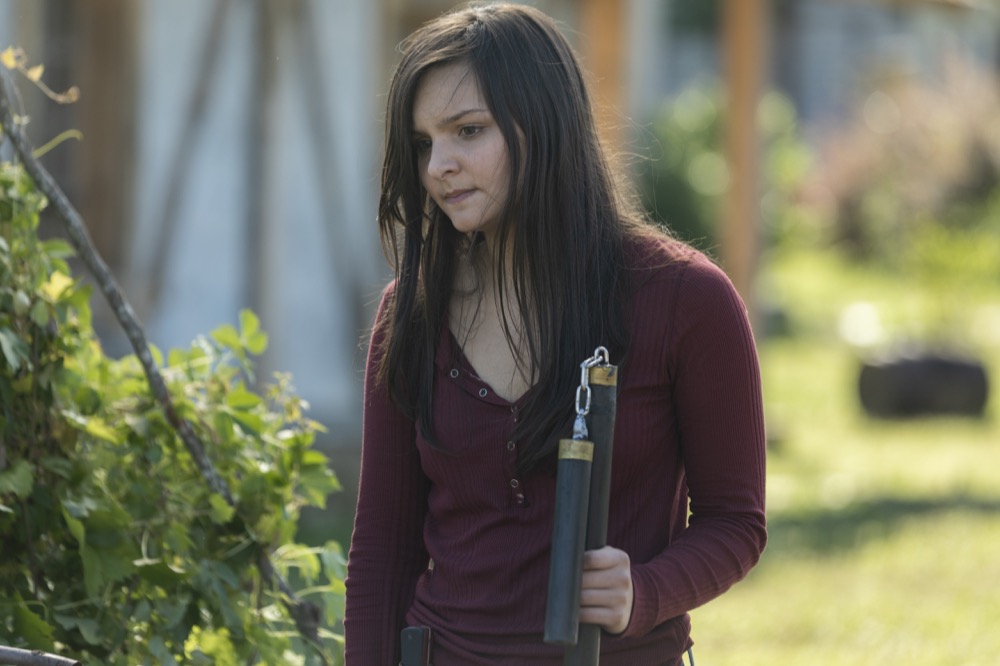 It's not easy to be Lydia right now. She's kind of like the new kid in school, if that new kid's mother beheaded the parents of a dozen other kids. Thankfully, she's found an unlikely ally in Negan, which might be the best ally to have in Alexandria.
---
14. Jerry (-2)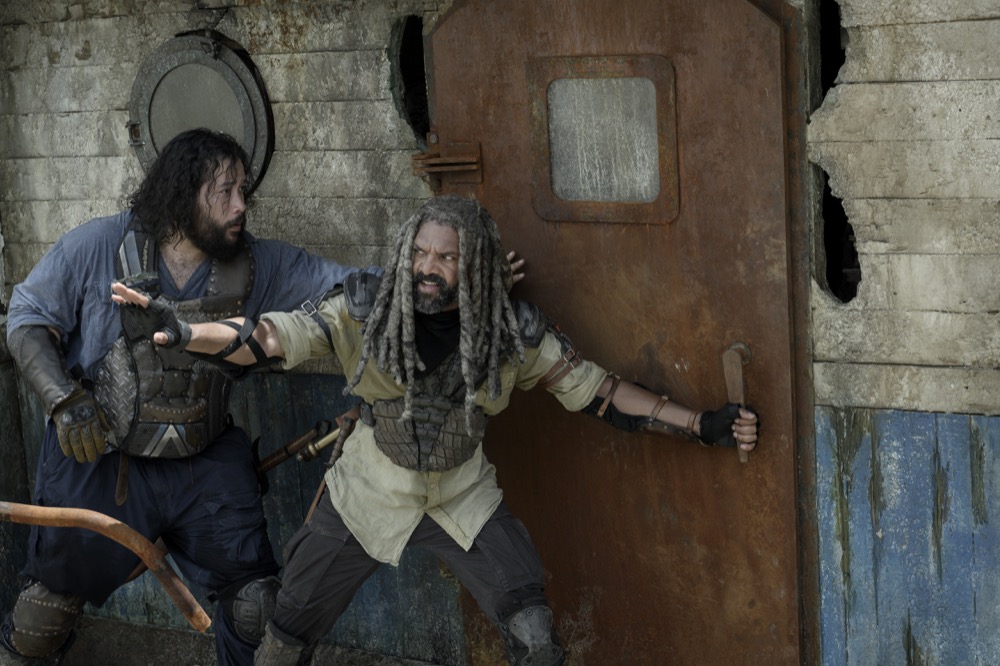 We love an episode where we can see battle Jerry and family Jerry. We're only moving him down as a new season re-shuffle.
---
15. Siddiq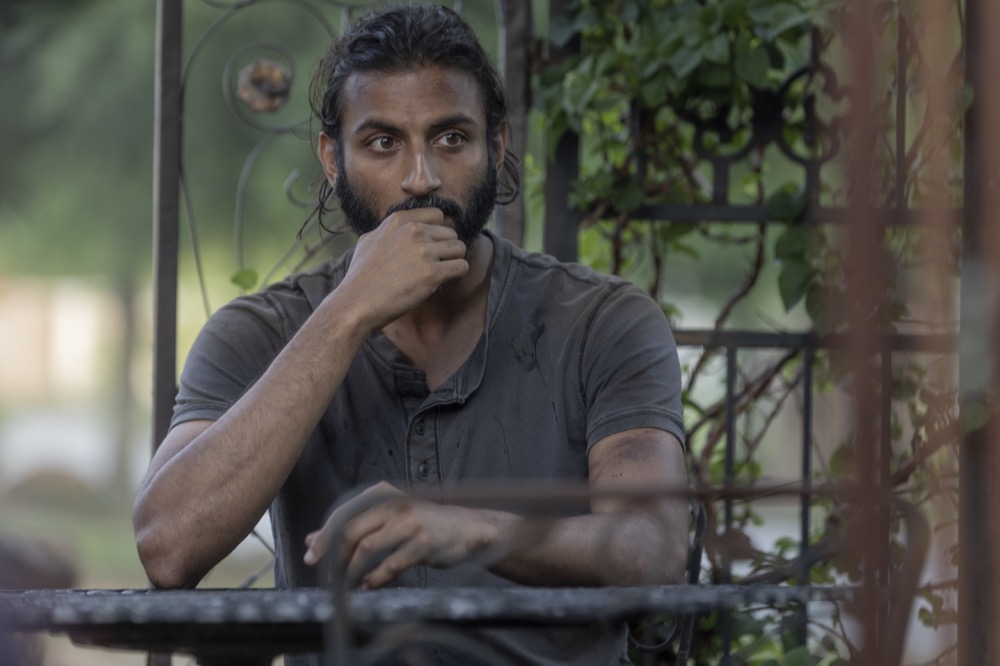 As the town doctor resident baby daddy, Siddiq has a lot of responsibilities. Still, until we see more from him we're keeping Siddiq in lower-middle portion of our list.
---
16. Rosita (+1)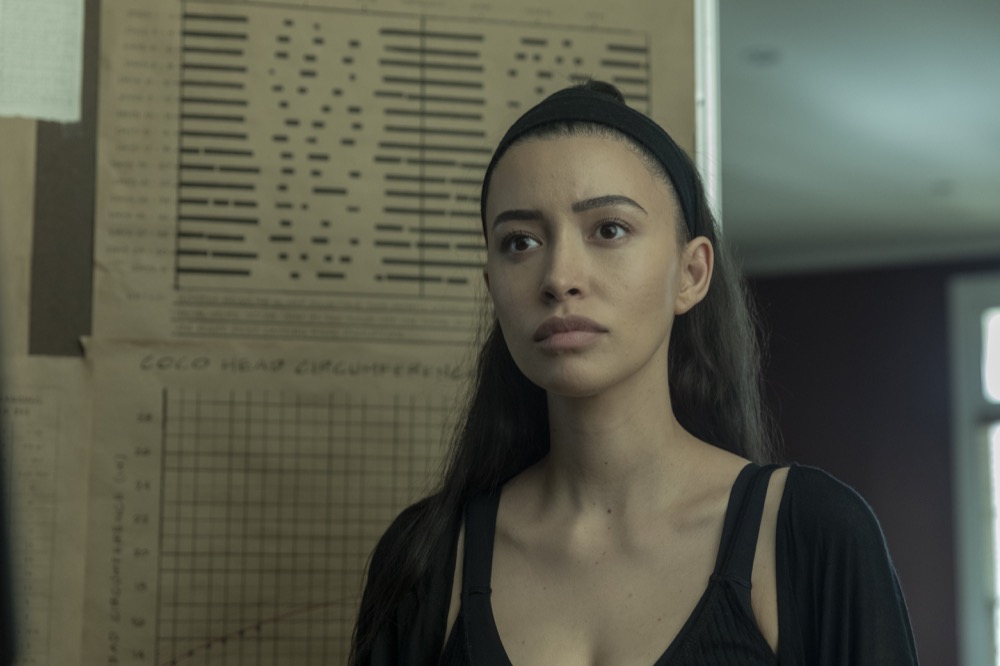 Rosita looks like she's ready to kick Alpha's ass, and we're honestly here for it. Thankfully, she has three babysitters who can watch Coco if she does return to battle.
---
17. Magna (-1)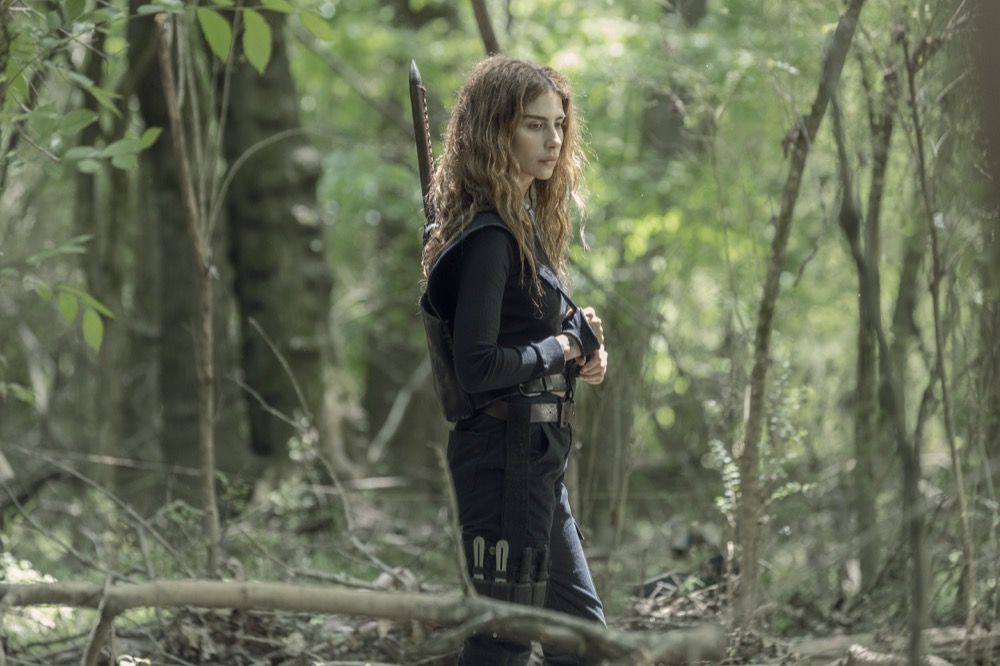 Magna's role in the community keeps growing: Whisperer-finder, fire-fighter, and a third badass noun.
---
18. Alden (+2)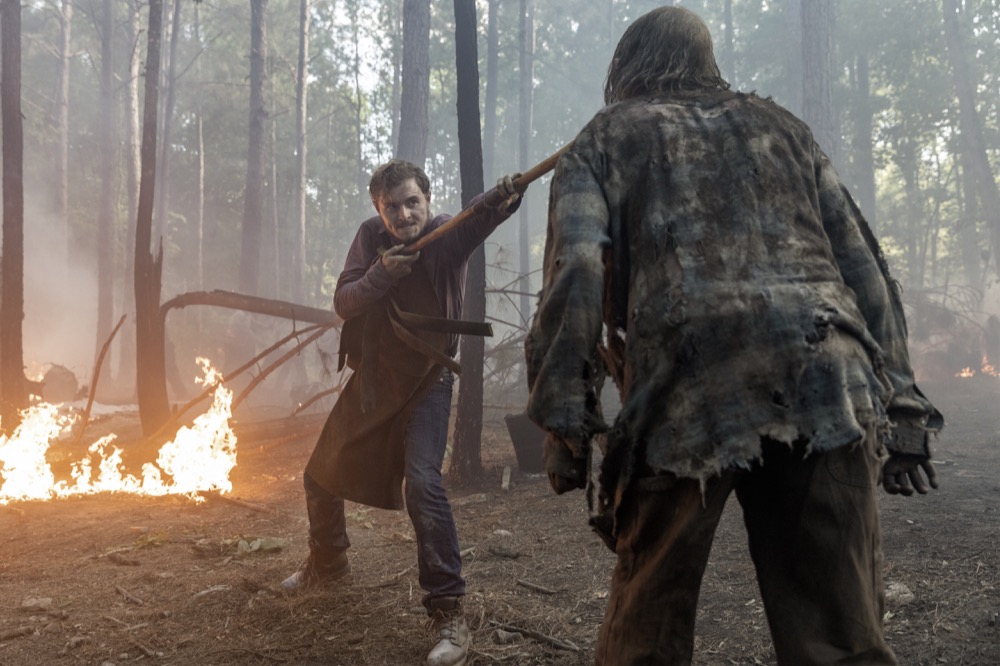 Alden showed off some new battle moves this episode, and honestly we're here for it.
---
19. Yumiko (-1)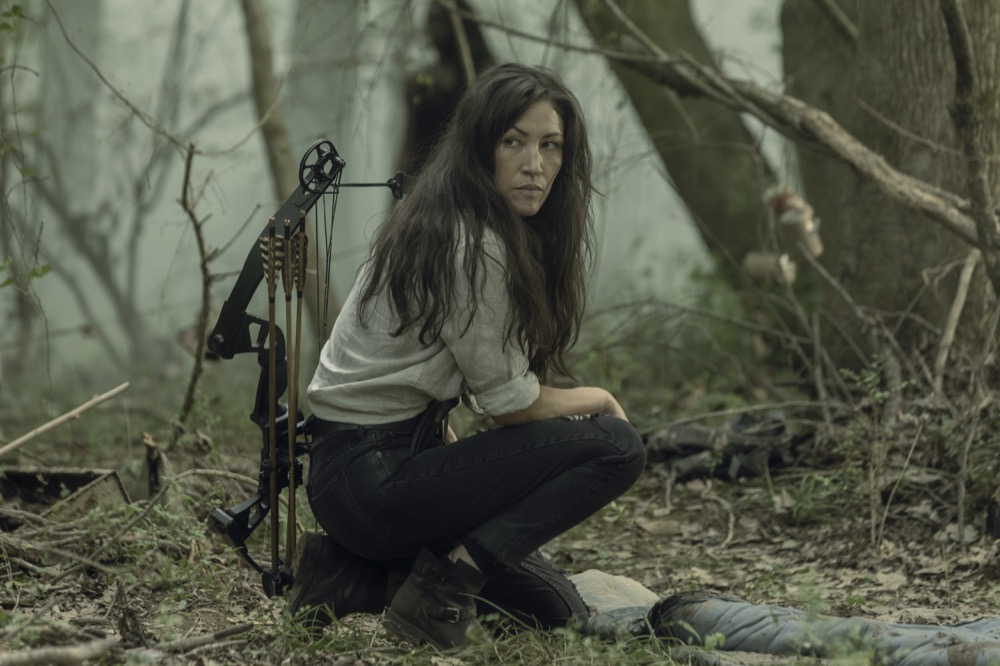 Like Magna, Yumiko proved again how useful she can be in combat.
---
20. Kelly (-1)
Like Connie, Kelly is also one of the most layered characters in The Walking Dead. The sooner she embraces her superpower the better she'll off be.
---
21. Luke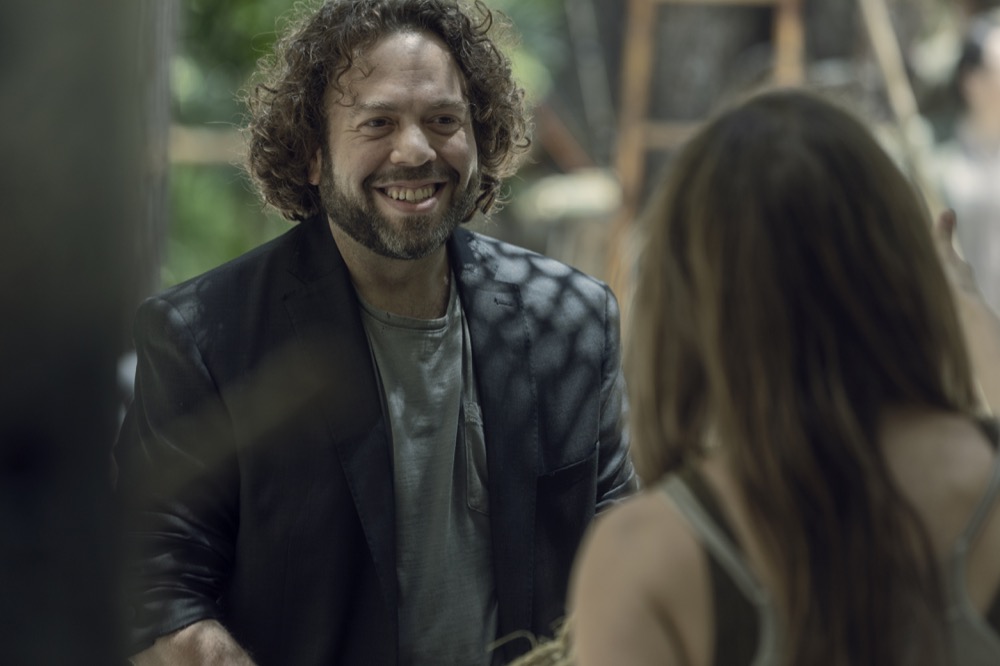 Look, Luke has come a long way since we first met him and his violin (I swear to God if you call it a Stradivarius…). BUT, if we're keeping with the NBA analogy, think of this as a stacked All-Star roster. Just because Jayson Tatum might be at the 'bottom' of the roster doesn't mean he's a bad player, he's just not LeBron. And Luke isn't Michonne.
---
22. Dante (NEW)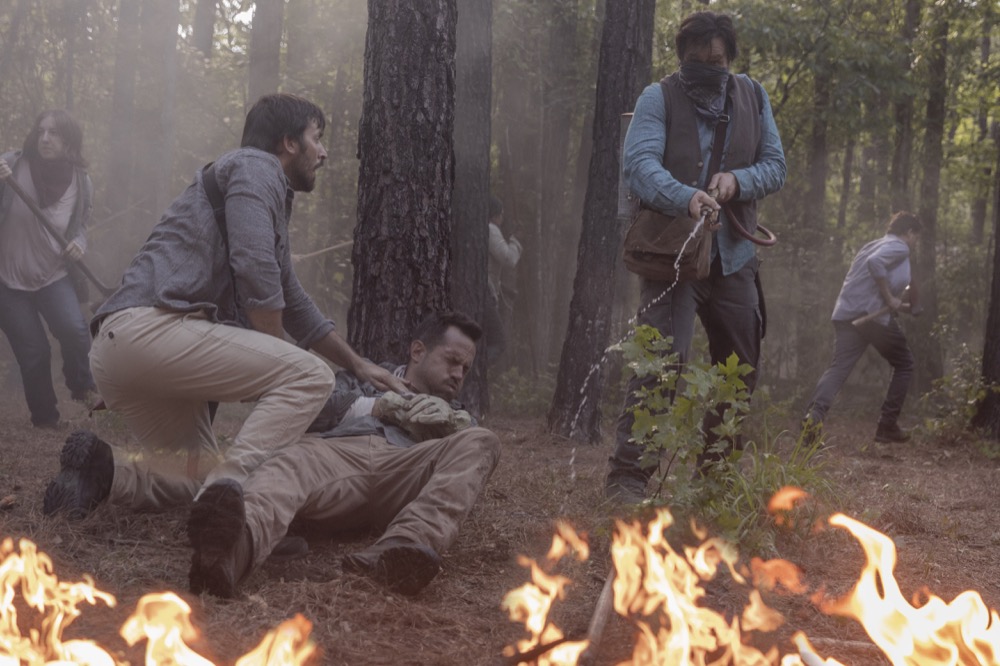 Now for our new addition to the rankings – Dante. As we mentioned in our Panel to Screen video, Dante is completely different from his comic counterpart. Robert Kirkman didn't write him as a douchey doctor, but that's what makes this fun. Who the hell knows where his story arc will go!
---
And that wraps up our Power Rankings for the Season 10 premiere. See you next week for our Episode 1002 rankings. Also, feel free to @ us in the comments.