This week's Walking Dead borrowed a LOT of Negan storylines from Robert Kirkman's comics. From his fun interactions with Brandon to his unexpected meet-up with Beta, this episode was full of nods to the source material. Let's jump in.
---
Negan & Brandon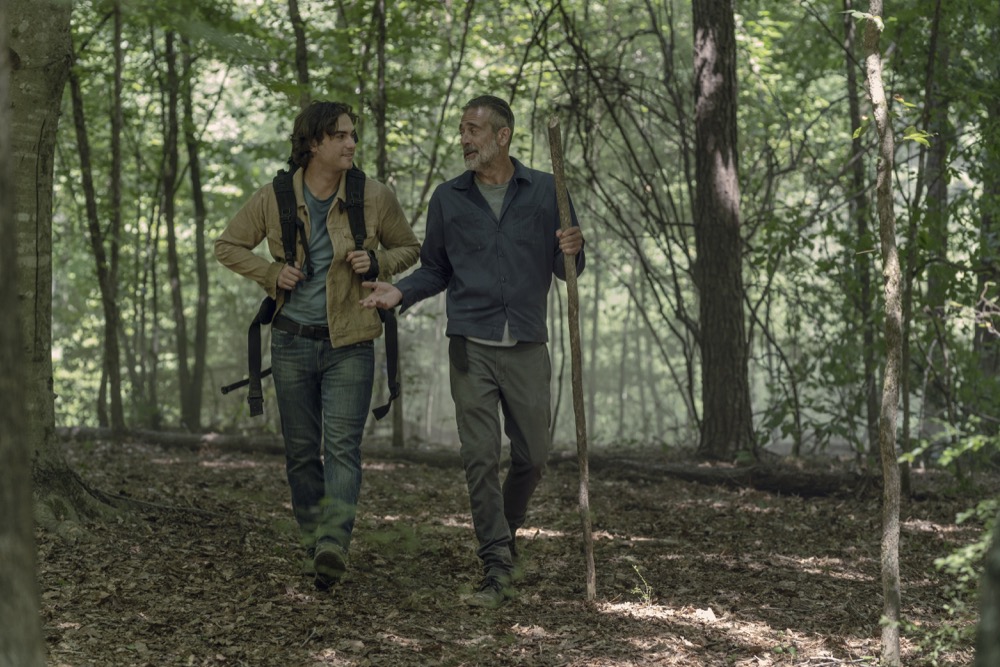 SHOW: In Season 10 Episode 5, Brandon, a huge Negan stan who hates establishment, follows his idol into the woods following his escape. To impress Negan, Brandon reveals he has his old leather jacket and a new Lucille. Negan puts up with his antics until Brandon slaughters a mother and son they meet along the way. Negan, who just finished teaching the boy about the joys of nut-tapping, gets quick revenge by beating the breaks off of Brandon with a stone. Afterwards, Negan heads towards the Whisperers.
COMICS: In the source material, Brandon (who's the son of Tammy and Morton) lets Negan out of his cell in Issue 151, and in Issue 153 travels with him outside of Alexandria. Similar to the show, he also gives Negan his jacket back and says he can't wait to find the Whisperers to avenge his mother's death. BUT, Negan only used him to escape; so he stabs Brandon in the chest and leaves him for dead as he heads to the Whisperers. So, Negan didn't need the death of a mother and son to kill Brandon in the comics, he just did it.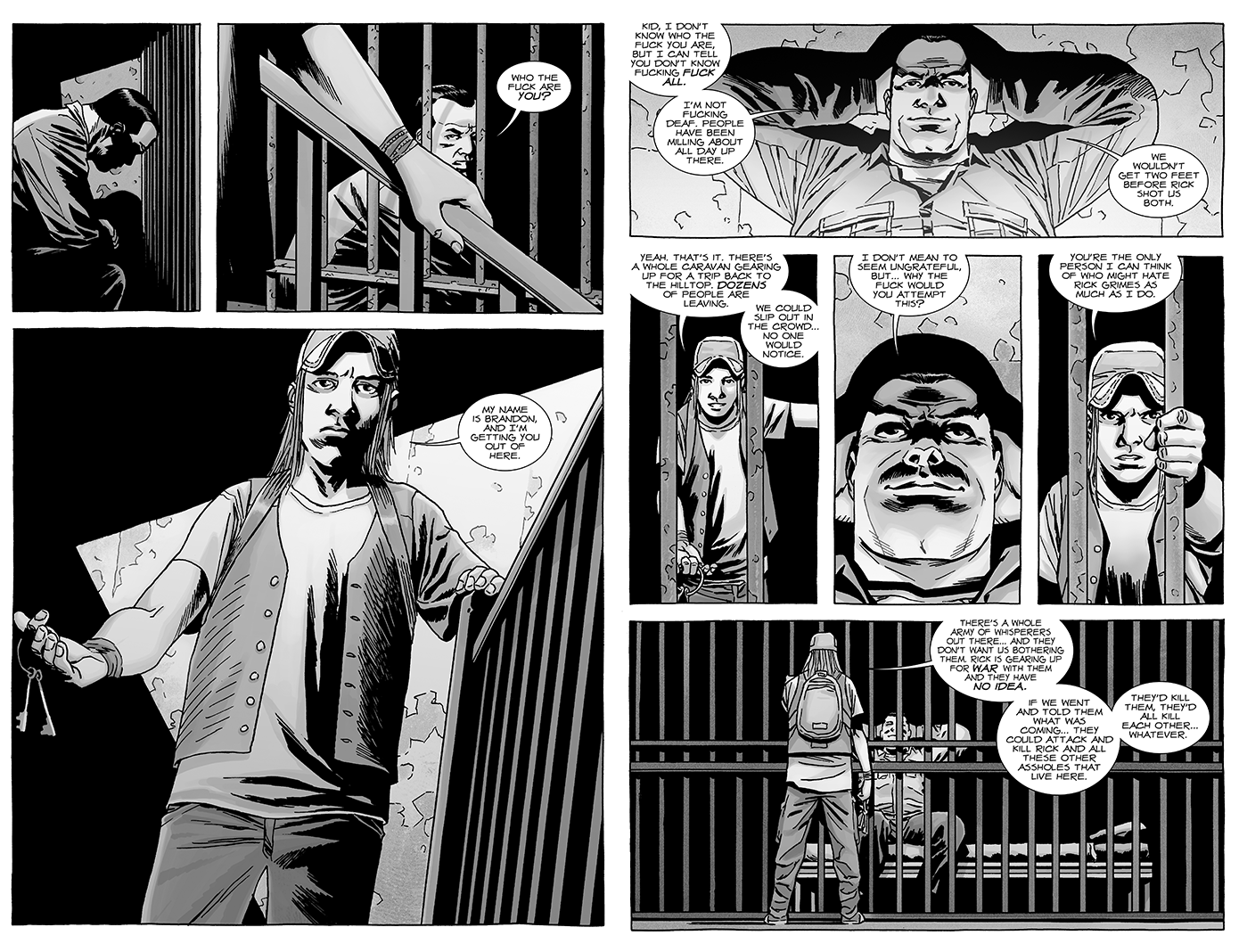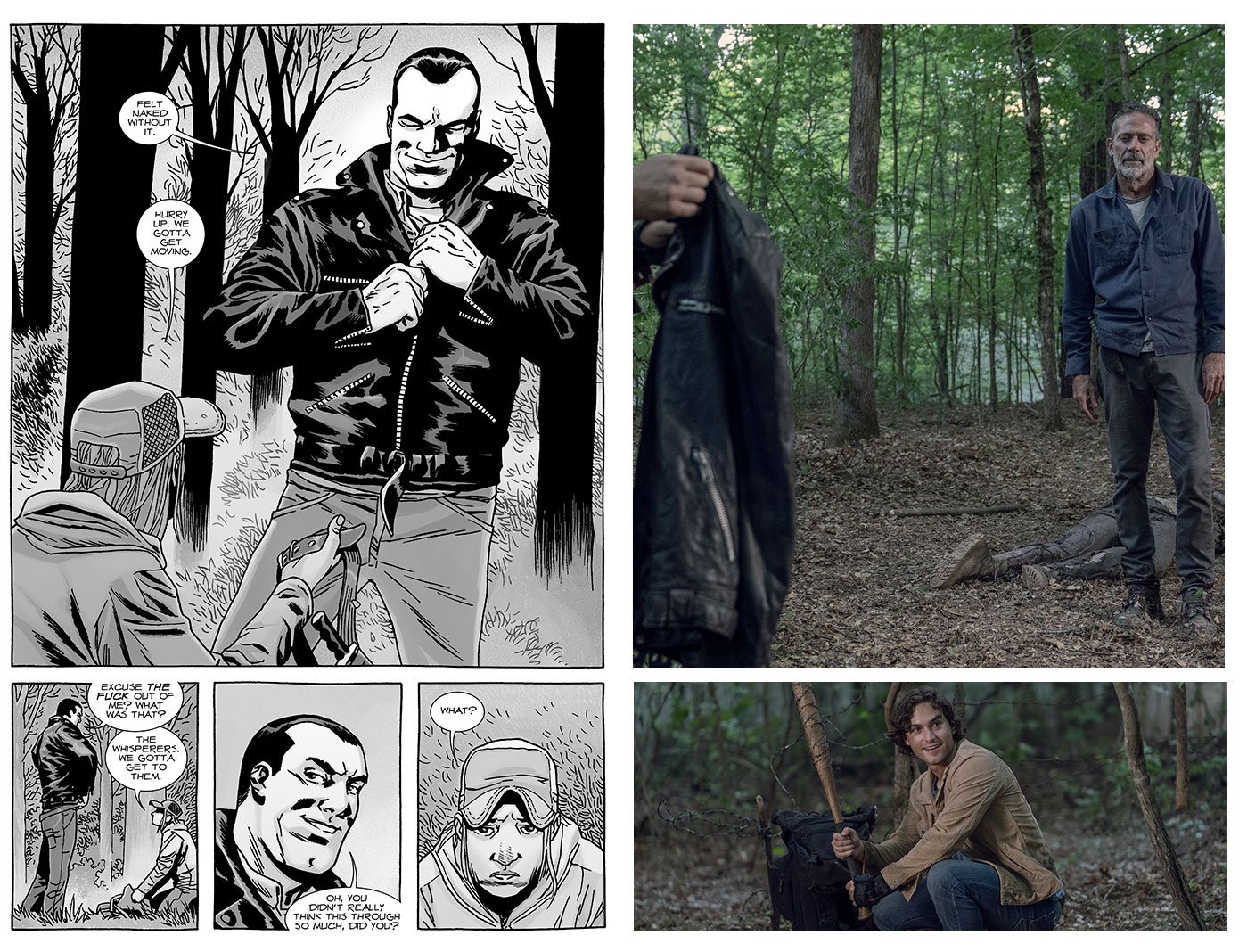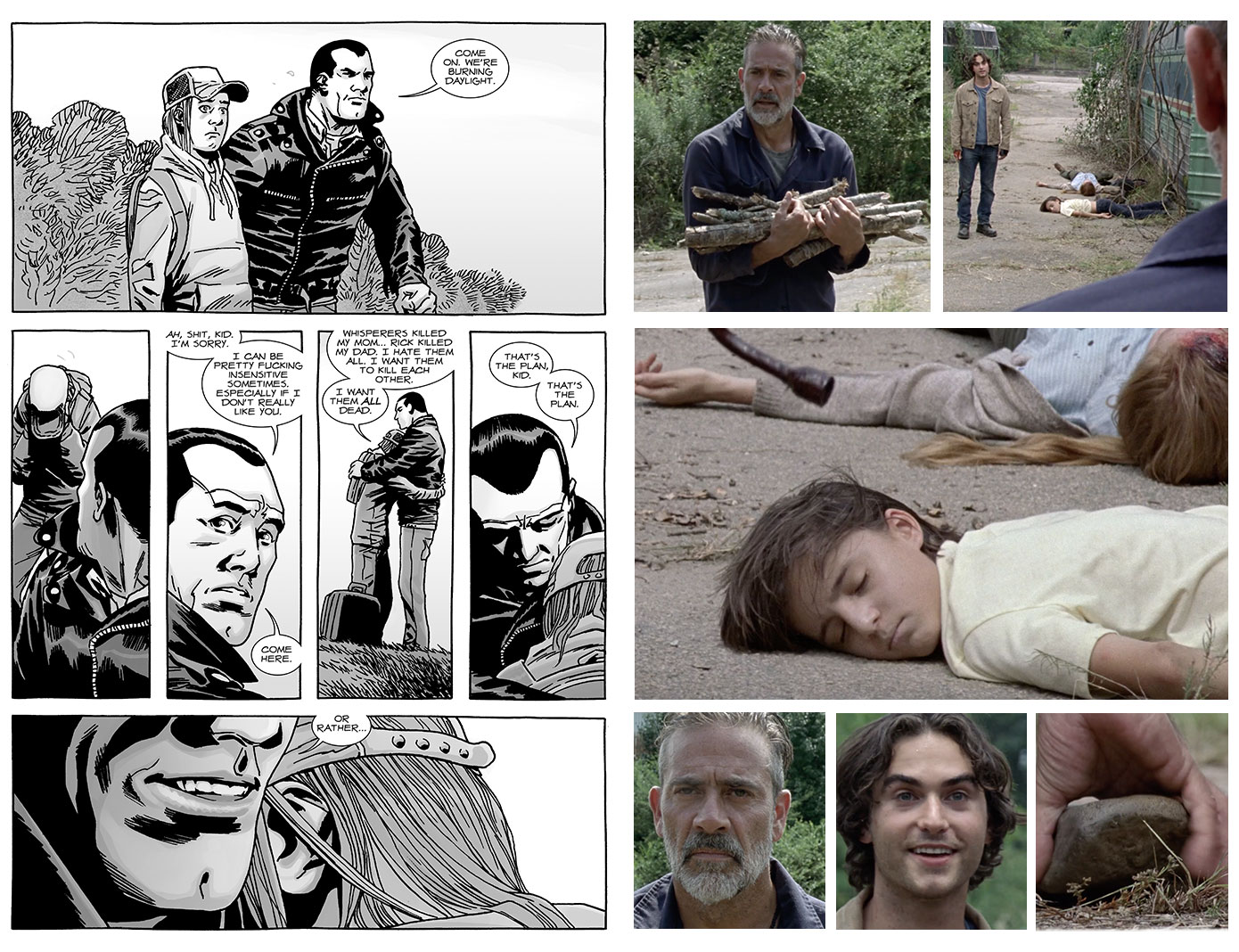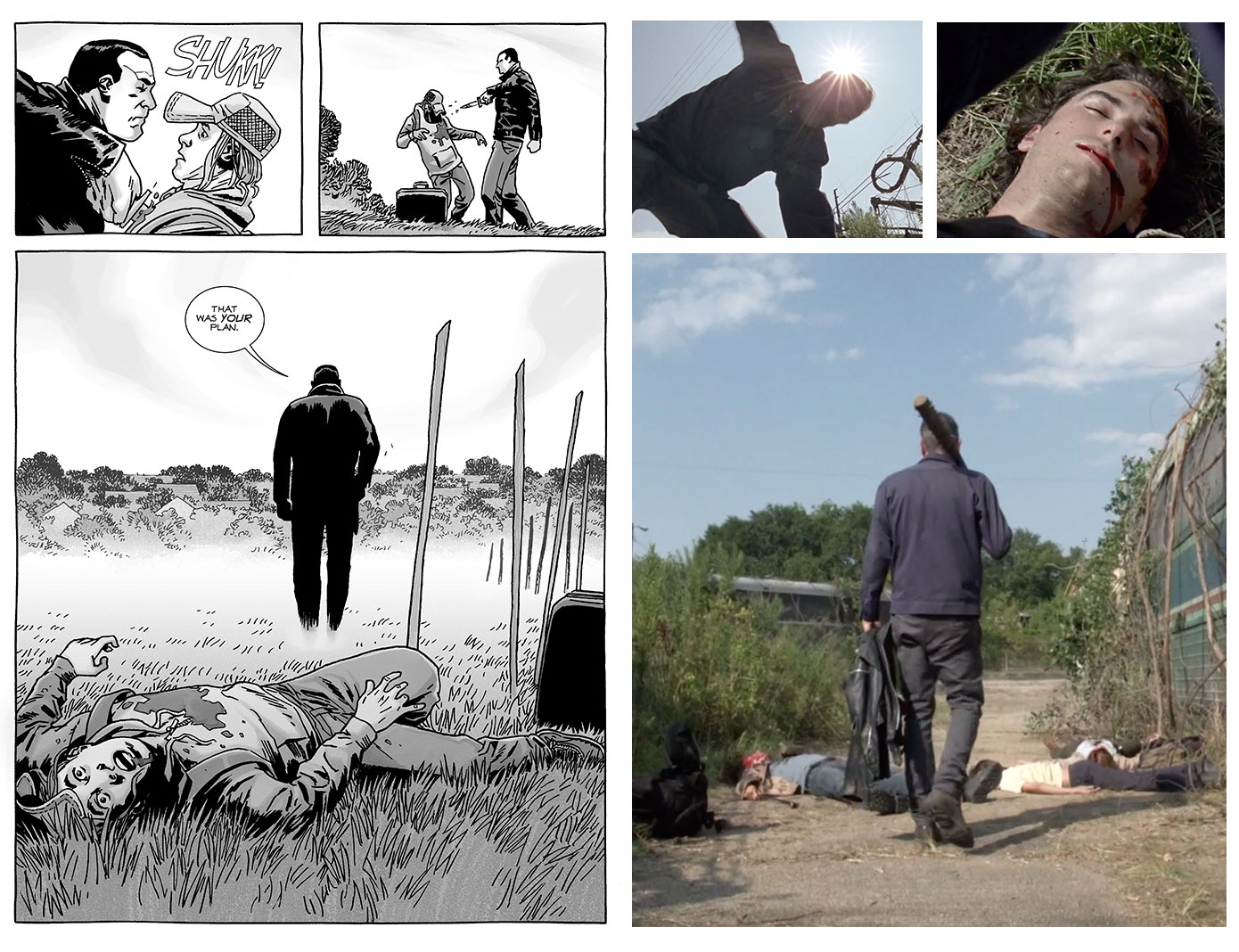 ---
Negan & Beta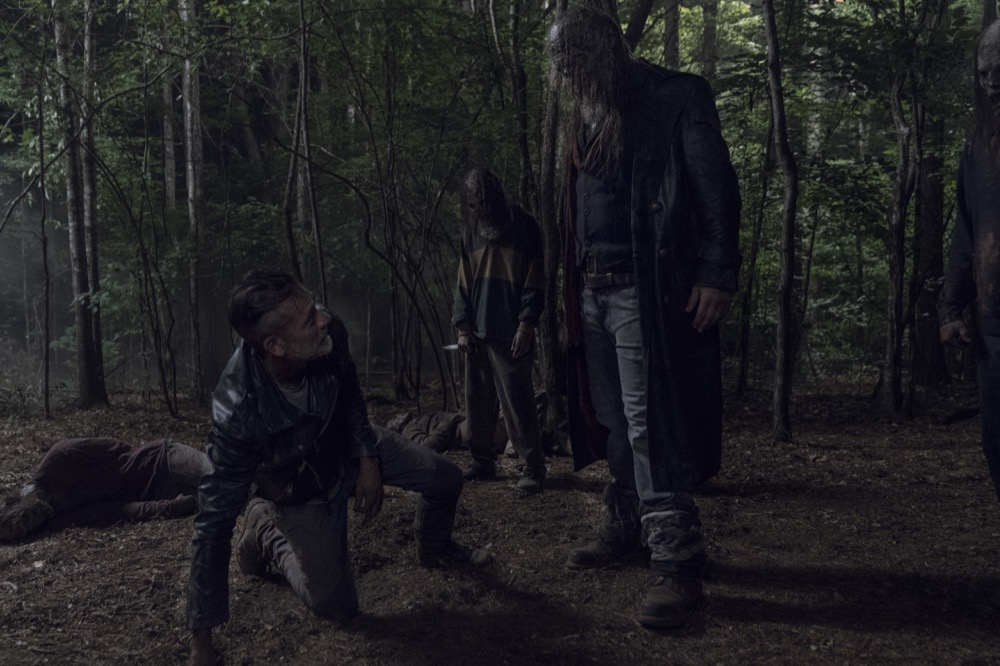 SHOW: Now to the exciting finale of the episode. Fresh off his Brandon-bashing, Negan heads to the woods and openly invites walkers and Whisperers alike to come at him, bro. The walkers take the bait, but so do the Whisperers. Beta throws him to the ground and Negan smiles.
COMICS:This mostly plays out the same way in the comics. In Issue 154, Negan similarly teases the Whisperers and they similarly take the bait. Although he doesn't shove him to the ground, Beta DOES show up and threaten Negan. As usual, Negan's conversation with him is MUCH more colorful than in the show. But more on that next week.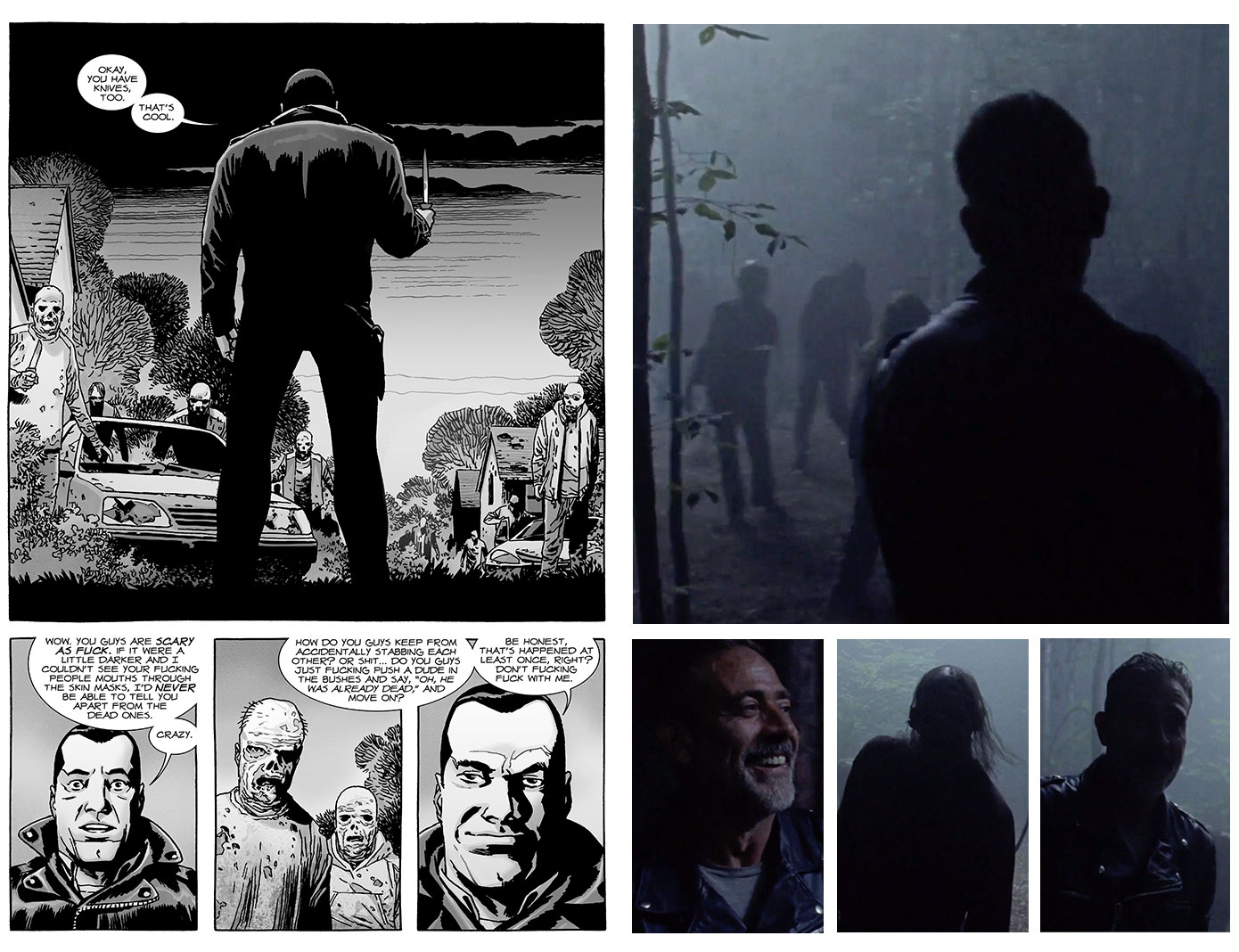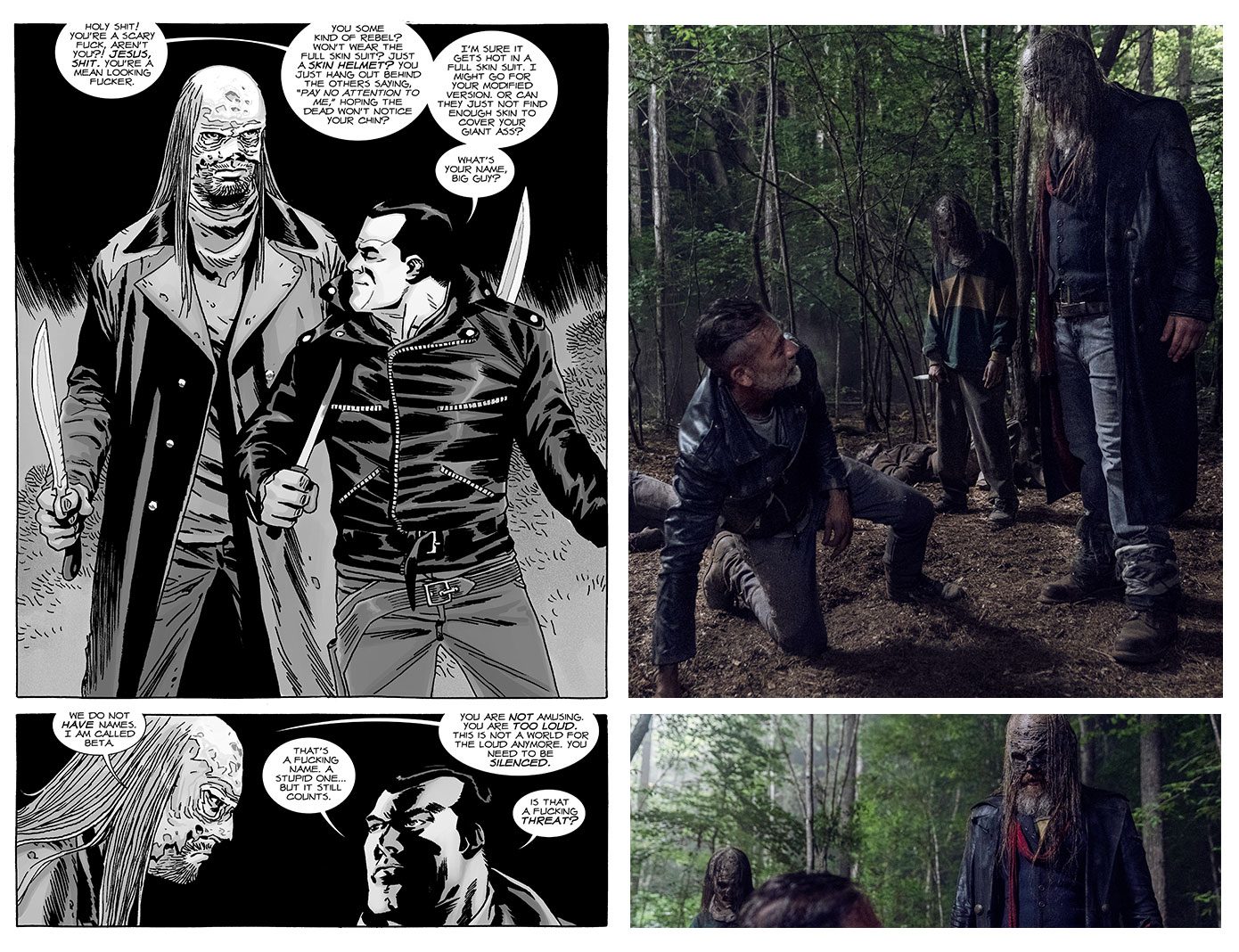 You can also watch the comparisons in our latest Panel to Screen video!
---
That wraps up our comic comparisons for The Walking Dead Season 10 Episode 5! What comparisons were your favorite? Let us know in the comments!