The Walking Dead's six-year time jump changed a lot about the show, including Maggie's whereabouts. While Rick went out in a literal blaze of glory, Maggie off-screen departure was just casually explained away by Jesus and Siddiq in conversation. We know she and her son Hershel are living in Georgie's distant community, but will we ever see Hilltop's greatest leader return? With Lauren Cohan's new show Whiskey Cavalier set to debut in early 2019 (and waiting for a series pick-up), fans are worried we might have seen the last of Maggie Rhee. Not so fast.
Despite Cohan's role in the ABC dramedy, Walking Dead Showrunner Angela Kang and Chief Content Officer Scott Gimple assured fans in an official statement read on a recent Talking Dead episode that they plan to bring Maggie back in the near future. "Maggie's last episode this season was 905, but it isn't the end of Maggie's story. We love Lauren Cohan and hope to have her back on the big program and/or beyond and we have built the story to service that."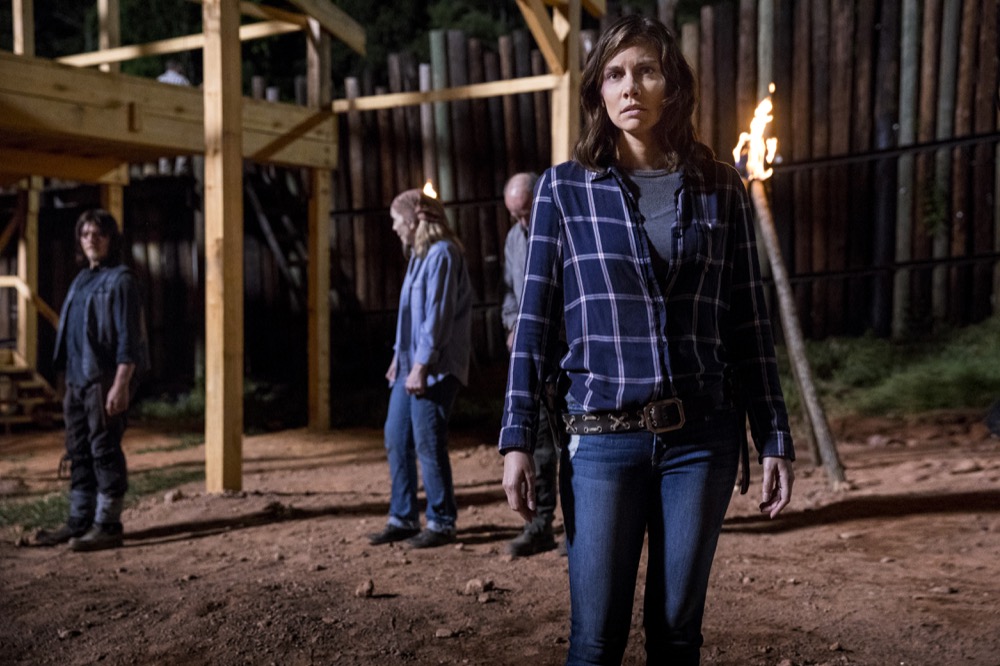 The feeling is mutual – Cohan told the Associated Press in Fall 2018, "There's a chance for me to still explore the Maggie character and it's gonna be fun to see if that can be done." Although Season 10 has yet to be confirmed, all signs point to it happening. Plus, AMC has invested a lot in their expanded Walking Dead universe, which already includes three movies centered around Rick Grimes and future spin-offs with other characters. So if Maggie doesn't return for another season, there are other avenues for her character's story to continue.
Angela Kang told Comicbook.com a few months back, "Lauren has always been such a great actress for us, has done some spectacular work this season." Kang also told Deadline last week, "We are still very hopeful that Maggie will be back with us."
---
The Walking Dead returns for the second half of Season 9 on AMC Sunday, February 10th and in some international markets Monday, February 11th.