Walking Dead Visual Effects mastermind Greg Nicotero said he "couldn't be more proud" The Walking Dead "has become part of cultural history at the Smithsonian." Nicotero posted that to his Instagram account right after AMC donated several infamous Walking Dead props to be forever enshrined at The Smithsonian in Washington D.C.
Among the memorabilia from Robert Kirkman's comic-turned show is Michonne's katana, Daryl's crossbow, Merle's knife hand, Hershel Greene's prop head, early costumes from Glenn, Carl, and Summer (the walker girl from the pilot), and the iconic bicycle girl walker mold. "These items from one of the most watched shows in cable television history represent America's fascination with horror as a genre that has crossed into main stream family viewing," said The Smithsonian's arts and culture curator Eric Jentsch. The collectibles will join other pop culture relics like Dorothy's ruby slippers, Archie Bunker's chair, and Kermit the Frog.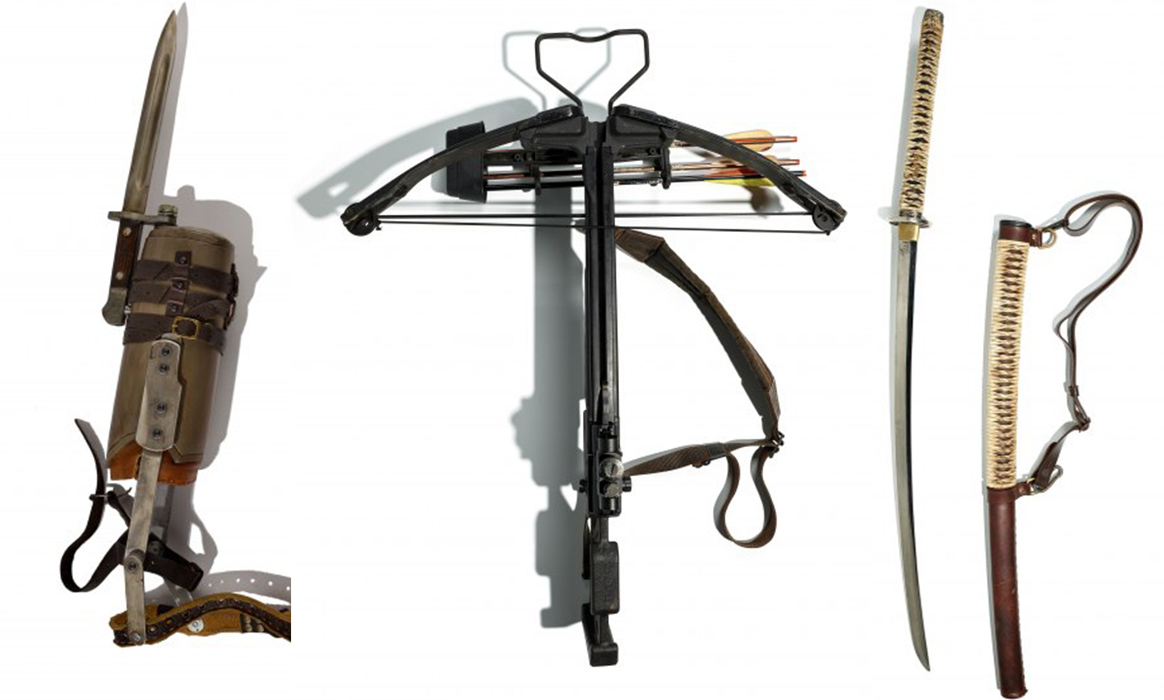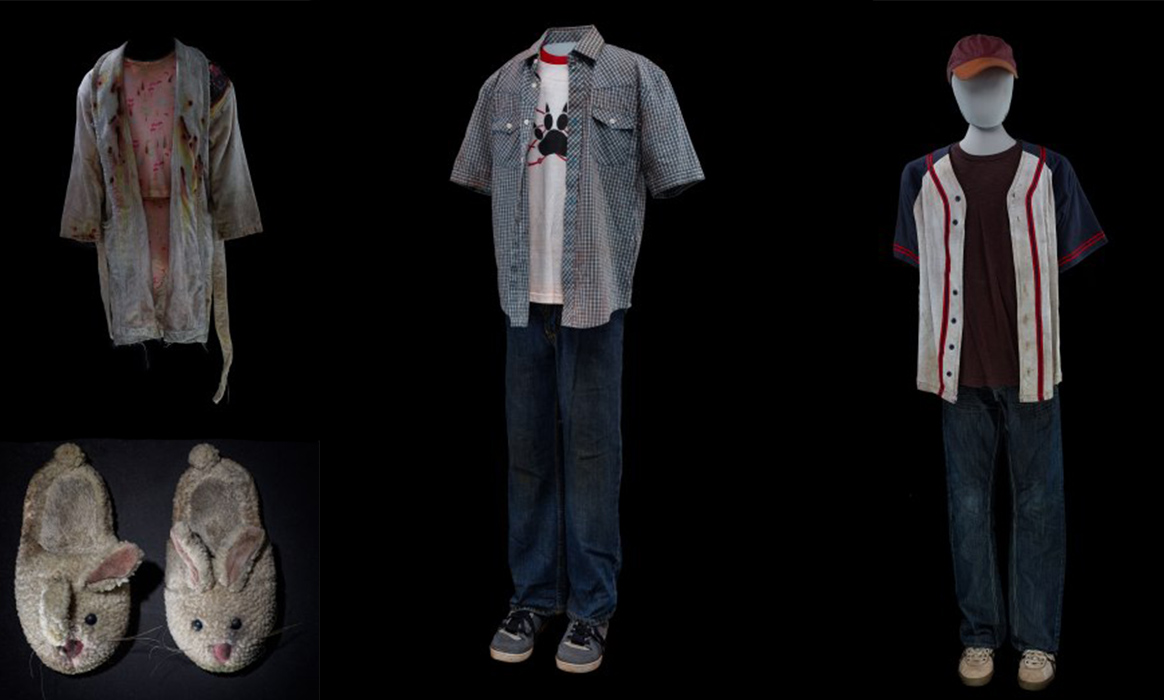 ---
Walking Dead actors Andrew Lincoln, Danai Gurira, Norman Reedus, and Lennie James – along with producers were on hand for the induction. DC's FOX 5 were there to cover the event:
Norman Reedus and Scott Gimple particularly had fun celebrating the experience on social media:
my crossbow was put on display at the friggin SMITHSONIAN too. ????? https://t.co/Ok7WLuYbYK

— norman reedus (@wwwbigbaldhead) October 10, 2017
Hershell head for the SMITHSONIAN!!!! ( what an honor to meet u guys in DC) https://t.co/hl862OFxLJ

— norman reedus (@wwwbigbaldhead) October 10, 2017
A monumental day of TWD at the @amhistorymuseum. pic.twitter.com/hedsIMPNoQ

— Scott M. Gimple (@ScottMGimple) October 10, 2017
"Enshrinement in the Smithsonian is the rarest of air," said AMC president Charlie Collier as he signed over the artifacts. "We are humbled to become a part of the popular culture history." For more on this story head over to the Smithsonian's site.