Since end-of-the-year rankings are in the air, we decided to rank all 16 episodes of The Walking Dead from 2019. We initially ordered the list based on their IMDB rating, adjusted it with fan input, and then used our own criteria (i.e. Was it memorable? Did it set up future storylines? Did something major happen?) to finish it off. Let's jump in.
---
16. "The Storm" (Season 9, Episode 16 )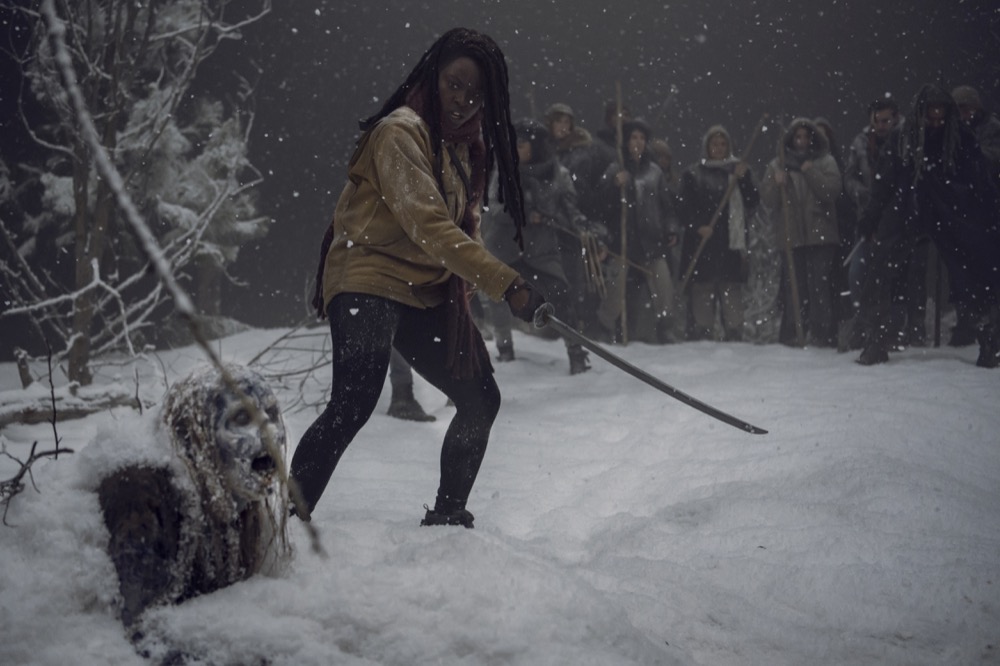 Winter finally came to The Walking Dead in the Season 9 Finale. After axing a dozen characters the episode prior, Angela Kang decided to skip forward a month, burn down Kingdom, add some snow, and give fans another reason to question their hatred of Negan (a la his Judith save). The episode served as a chilly epilogue to a rollercoaster season that saw Rick leave, Jesus killed, and a new villain group take over. (Also, RIP Carzekiel).
---
15. "Silence The Whisperers" (Season 10, Episode 4)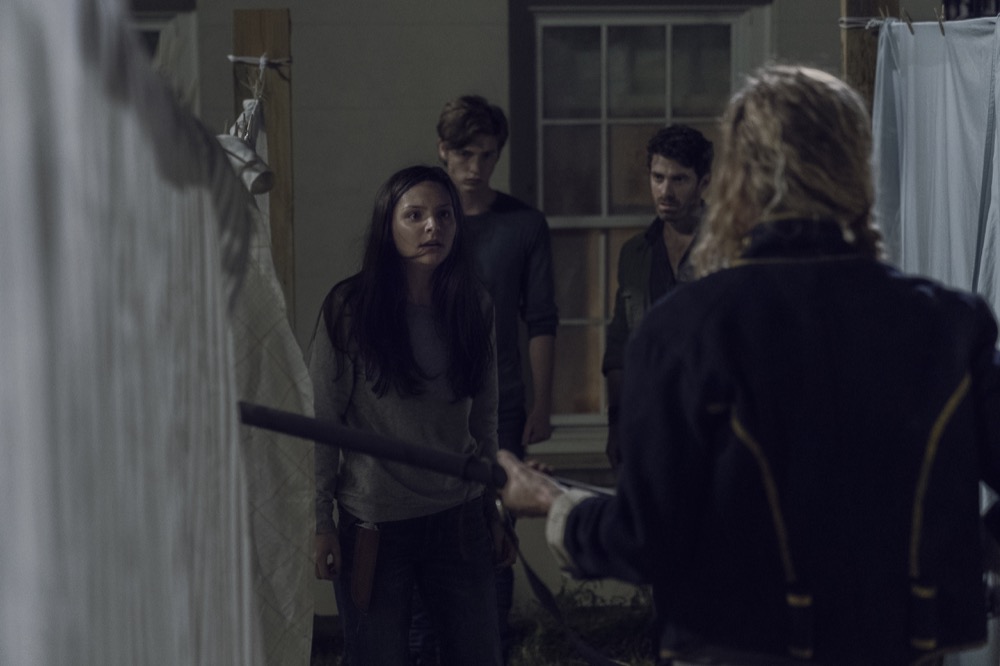 Tensions between Lydia and the Hilltop teens 20 somethings finally hit the breaking point in this episode. (By breaking point we mean they tried to scare murder her in the dead of night). And they would have gotten away with it too, if it wasn't for Negan saving the day. See? Negan keeps proving himself. The episode was full of moral dilemmas that forced Negan to fly the coop.
---
14. "Open Your Eyes" (Season 10, Episode 7)

Siddiq's final episode (alive) was full of twists and turns that led to the death of a captured Whisperer and eventually, himself. "Open Your Eyes" made sure to give Siddiq plenty of heartfelt scenes before his shocking choke-out at the end, which is nice. Most characters just get torn apart in a revolving door. OK fine that was once.
---
13. "Adaptation" (Season 9, Episode 9)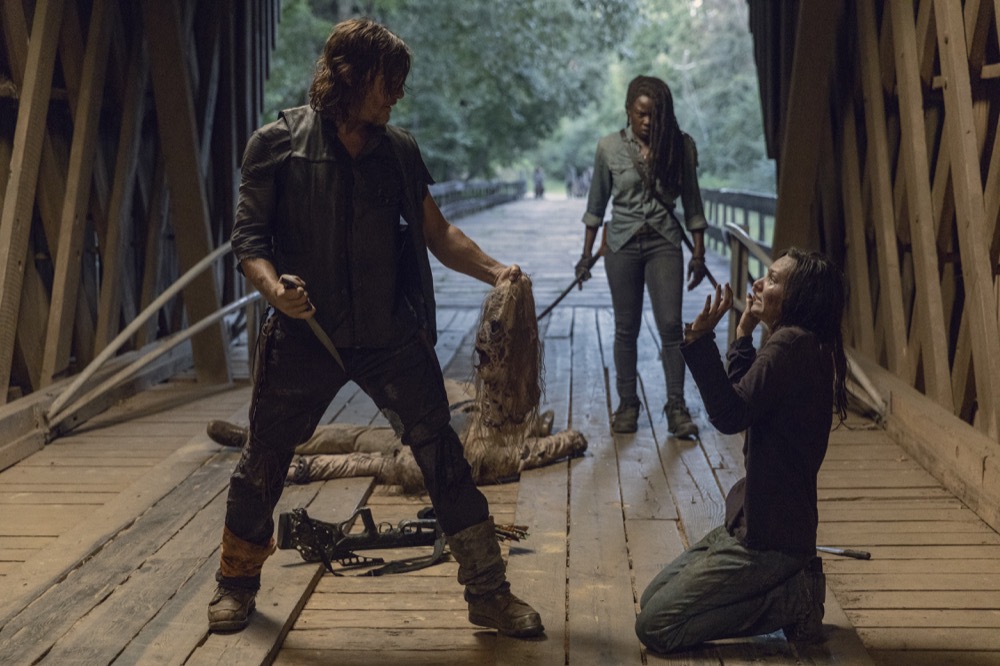 The second half of Season 9 said goodbye to Jesus and hello to Lydia. Although it was mostly a travel episode, the decision to keep Lydia alive forever changed the trajectory of the series.
---
12. "We Are The End of The World" (Season 10, Episode 2)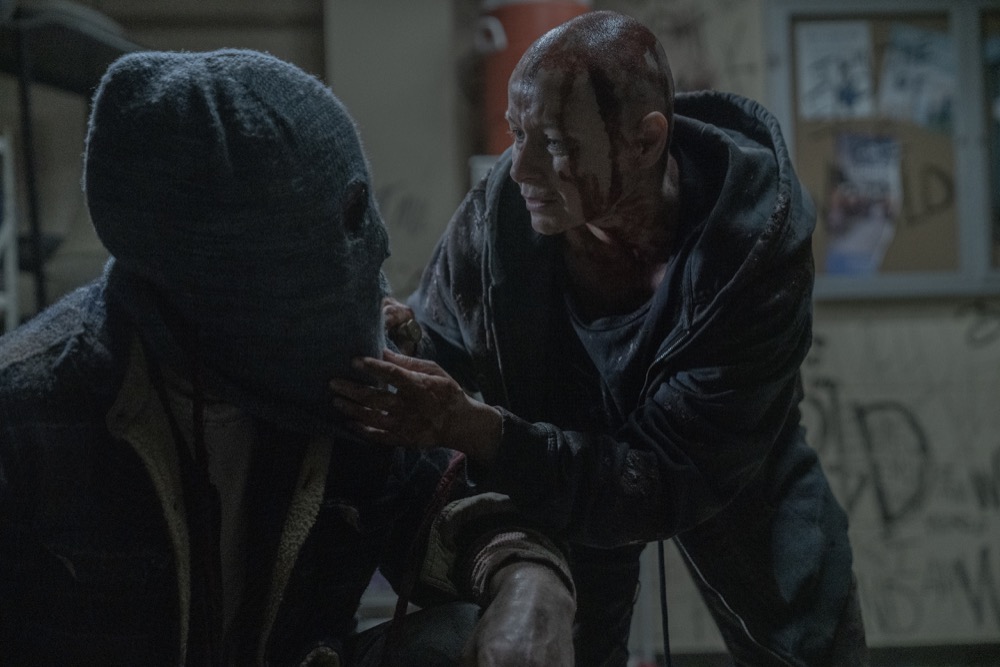 Angela Kang didn't wait long for Season Ten's first flashback episode. In just the second installment of the season, fans were treated to something they never got in the comics – an Alpha/Beta backstory. We learned how they met, who's face Beta wears, and how Alpha uses impromptu autopsies as meet-cutes. As if that wasn't enough, we also got Gamma's induction into the Whisperers. We should really have more Hocus Pocus actors on the show.
---
11. "The World Before" (Season 10, Episode 8)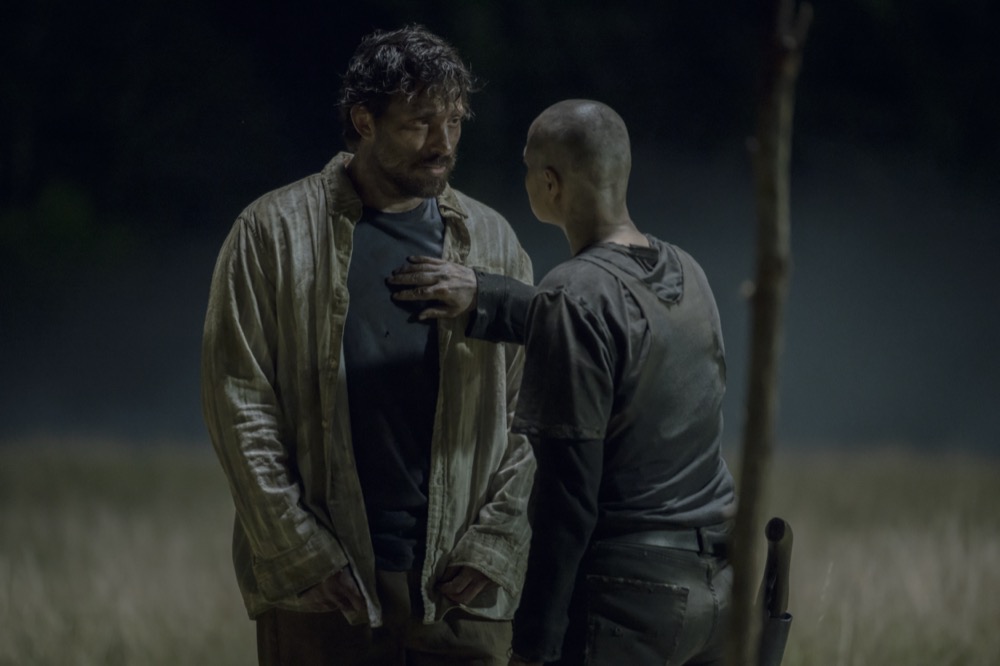 The first half of Season 10 wrapped up Dante's storyline while leaving six of our characters' fates TBD in a cave (great job, Carol!) Father Gabriel, who recently needed a WHOLE DAMN NIGHT to decide Negan's fate took SECONDS to brutally murder Dante in his cell. The late Whisperer prisoner was right, they ARE too soft compared to his people. Or at least, were. Thankfully, Gabe got the message and set the stage for a bloody second half.
---
10. "Lines We Cross" (Season 10, Episode 1)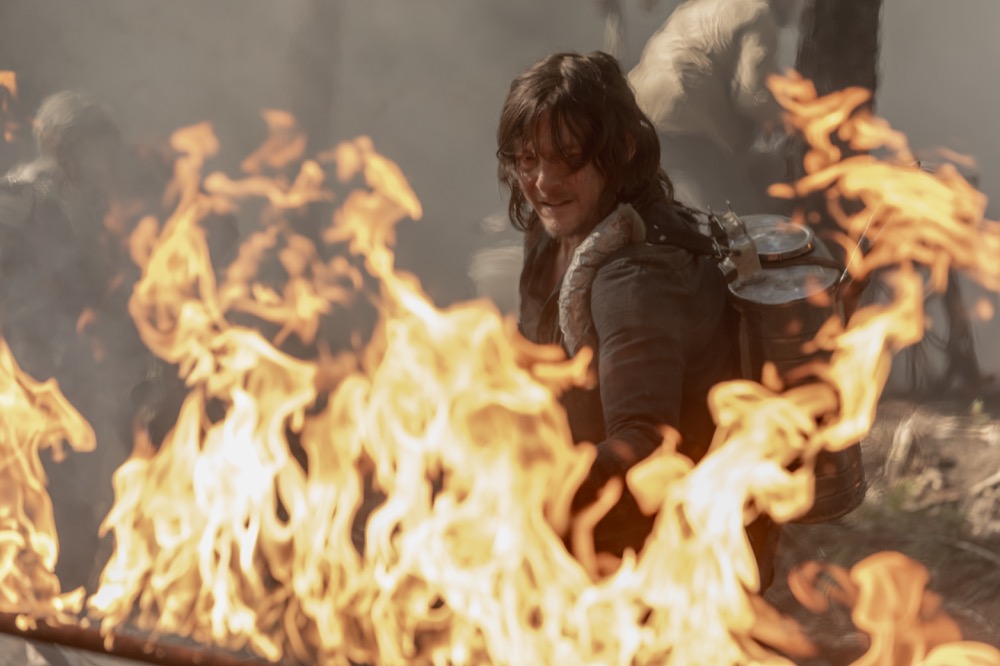 Season 10 opened in space, zoomed down to a beach, shifted to Oceanside, and ended with a forest fire. Although it followed the broad/gimmicky stunts of season premieres from years past, this one really set the stage for the second half.
---
9. "Omega" (Season 9, Episode 10)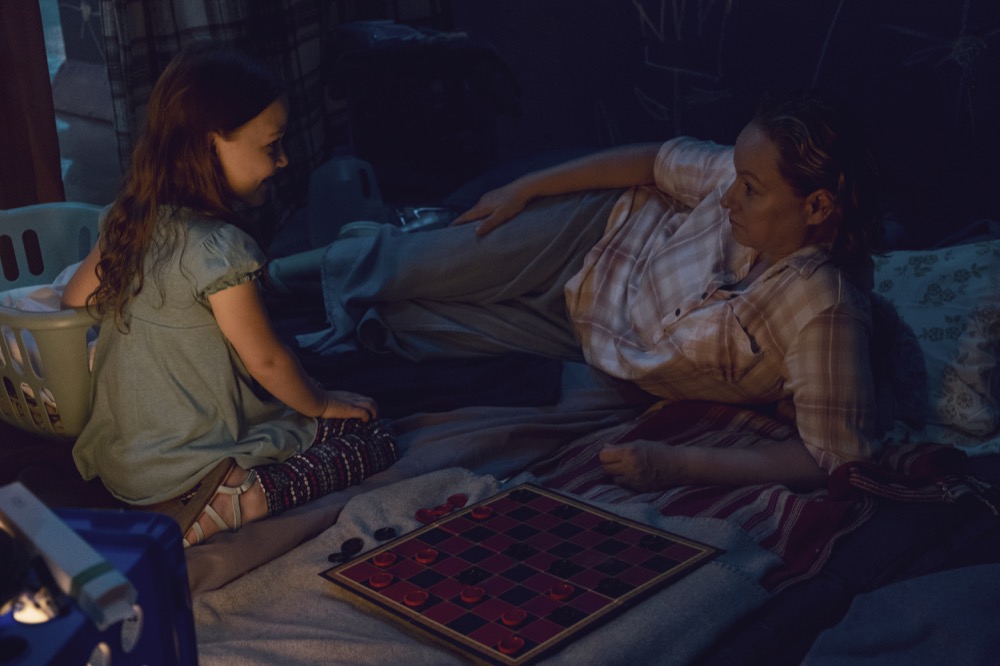 Before we learned about Alpha and Beta's origins, we got a unique flashback into Lydia's past, which featured her father and a pre-bald Alpha. The point was to illustrate how brutal her mother could be just in time for her to return in the present. *Jean-Ralphio voice* more Alpha backstory pleeease.
---
8. "Guardians" (Season 9, Episode 12)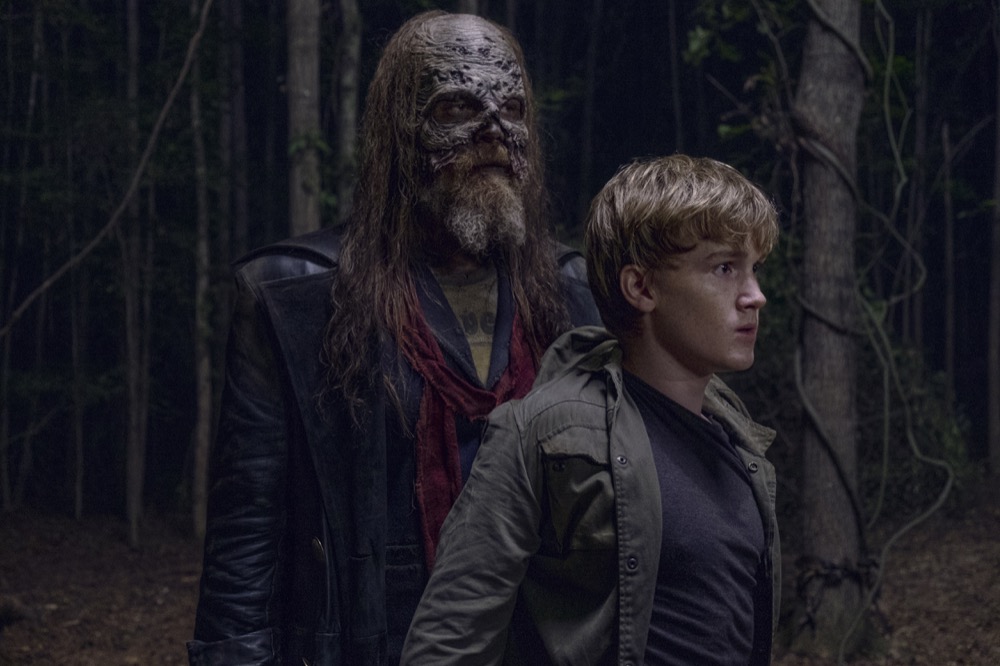 Henry was given most of Carl's storyline in this fun episode that pulled up the cover on the Whisperer camp. Not only did we meet Beta, but we learned about their way of life and even saw Daryl cosplay as a skin.
---
7. "What It Always Is" (Season 10, Episode 5)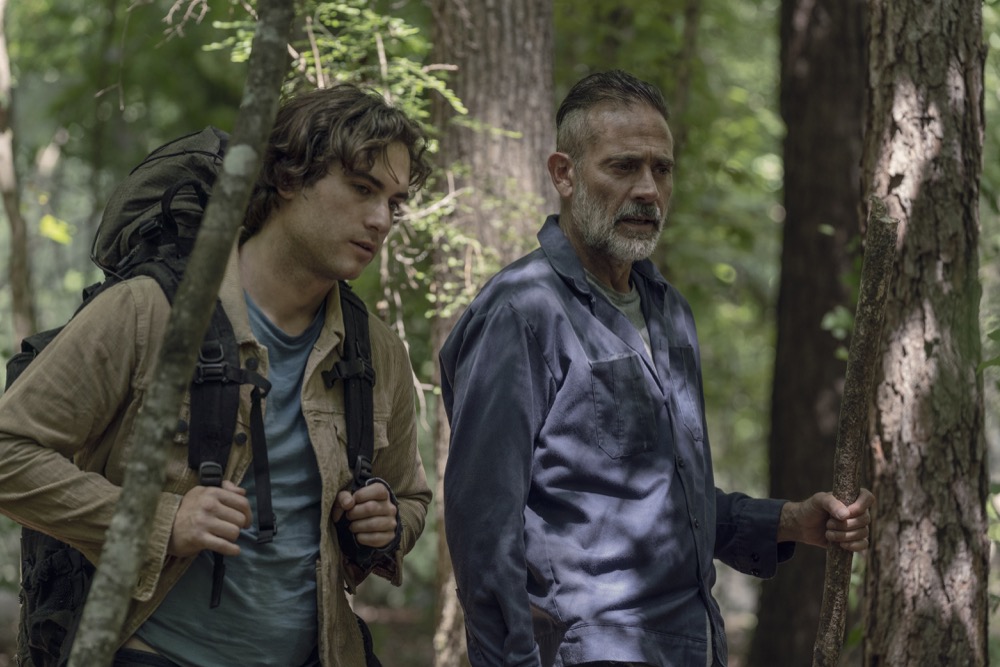 Turns out Negan's more popular than he thought, at least with Brandon. "What It Always Is" remixed the brief Negan/Brandon storyline from the comics and gave our former Savior leader a much better reason to off his Stan. And how did they do that? Well….they made Brandon slaughter an innocent mom and son that Negan just bonded with. Yup, that'll do it. In past seasons, this could have easily been a "filler episode," but the writers added enough memorable dialogue and story twists to keep everyone entertained.
---
6. "Bounty" (Season 9, Episode 11)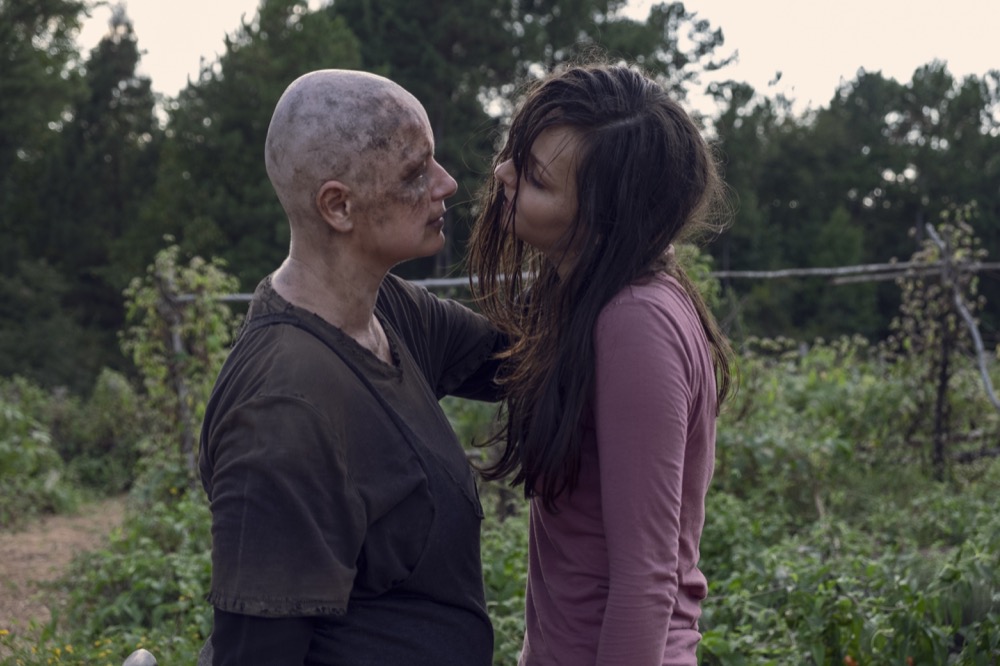 "Bounty" felt like an episode of "24," which is partly why we're ranking it so high. The premise is simple – Alpha wants Lydia, Daryl won't give her up, Alpha offers to trade Luke and Alden, Daryl relents, Lydia escapes, but eventually returns to help the community. Plus, Connie risked her life to save a baby in a corn field. All of that kept fans on the edge of their seats throughout, which is why it nearly cracked our top 5.
---
5. "Bonds" (Season 10, Episode 6)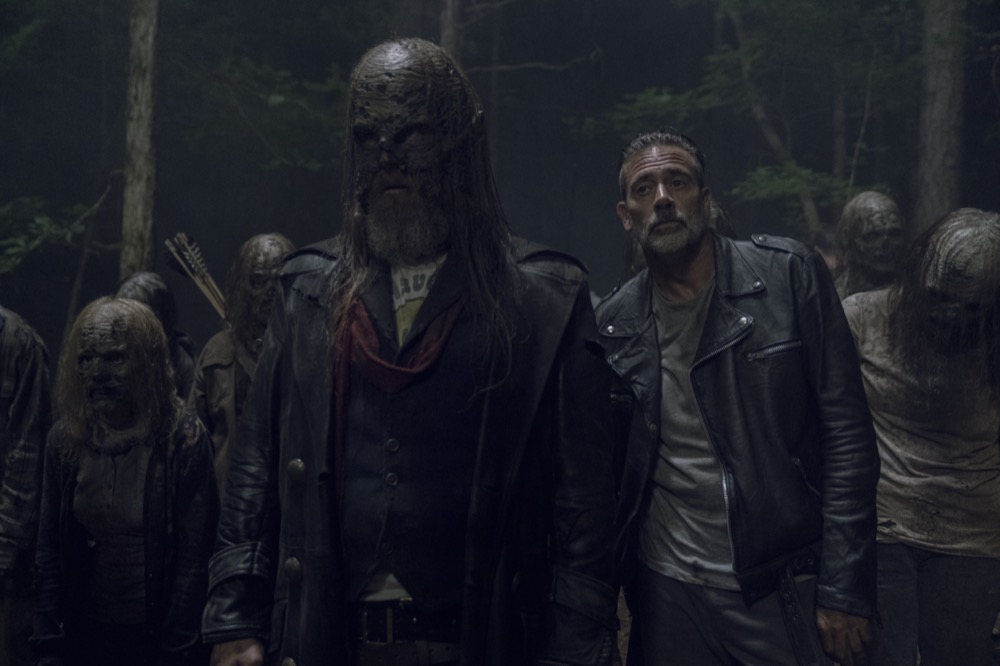 We've been waiting years to see Negan's initiation into the Whisperers come to the show. Thankfully, it didn't disappoint. Even though we didn't get all the colorful language from Robert Kirkman's comics, we still got fun lines like "Beta with benefits." (Shout out to the writers for keeping the bit about Negan needing a skin suit with enough room for his massive balls).
---
4. "Chokepoint" (Season 9, Episode 13)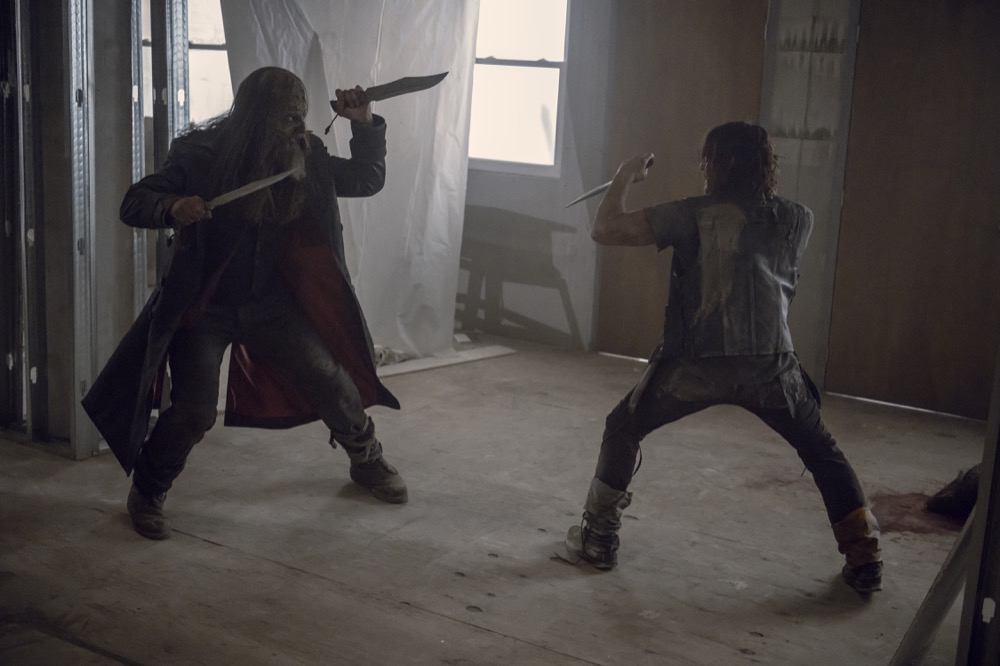 Most fans will remember this one as the Daryl vs Beta episode, which is essentially what it was. This marked the first time leaders from the dueling survival communities went head-to-head, and it was worth the price of admission (which is weirdly the same price as AMC Premiere). Aside from the battle, this is also the episode where we met the Highwaymen, who should DEFINITELY not have offered their security services to the Kingdom just to watch "Baby Huey."
---
3. "Ghosts" (Season 10, Episode 3 )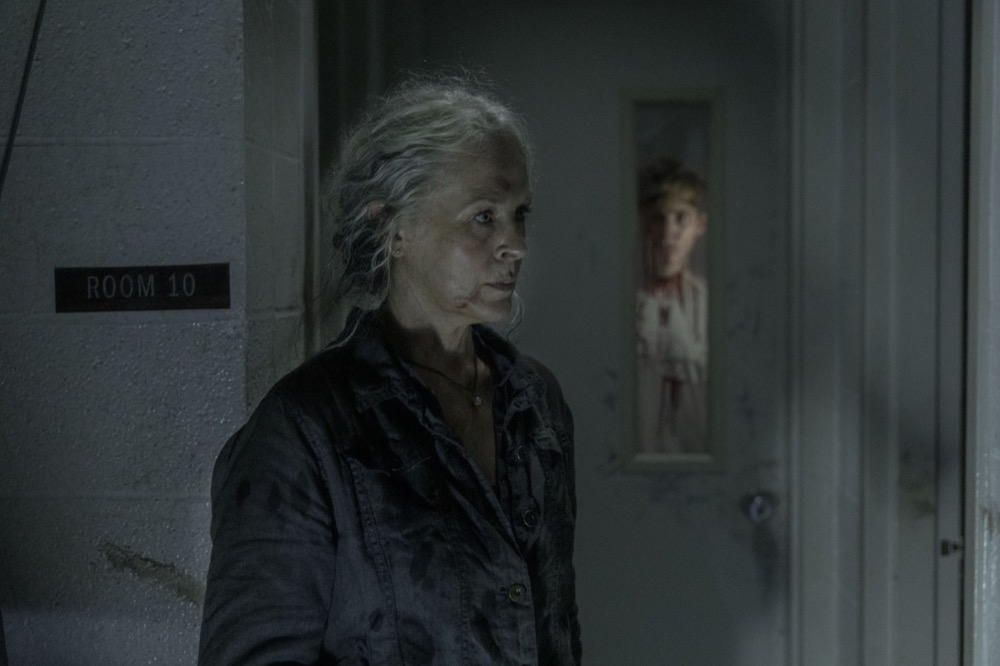 "Ghosts" featured standout performances from Melissa, Norman, Samantha, Jeffrey, and Ross. They didn't even save the Alpha confrontation for the end – they STARTED with it! And the episode only got crazier from there: hallucinations, non-Pokemon related gym battles, AND a ton of memorable scenes between Negan and Aaron. (That makes THREE major characters Negan has saved this year). Ghosts really had it all.
---
2. "Scars" (Season 9, Episode 14)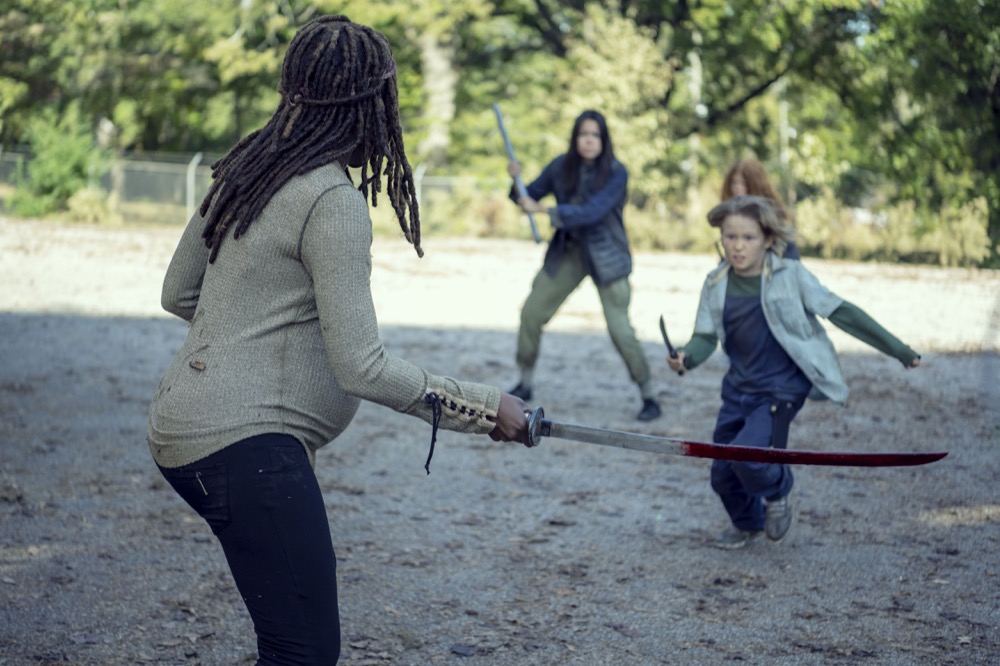 "Scars" finally explained Michonne's mistrust with strangers (and for good reason). Being forced to slaughter dozens of children to save your own child will do that to you. As one Twitter fan put it, "this episode hit different." It's true – the emotional weight can still be felt today. Poor Michonne…
---
1. "The Calm Before" (Season 9, Episode 15)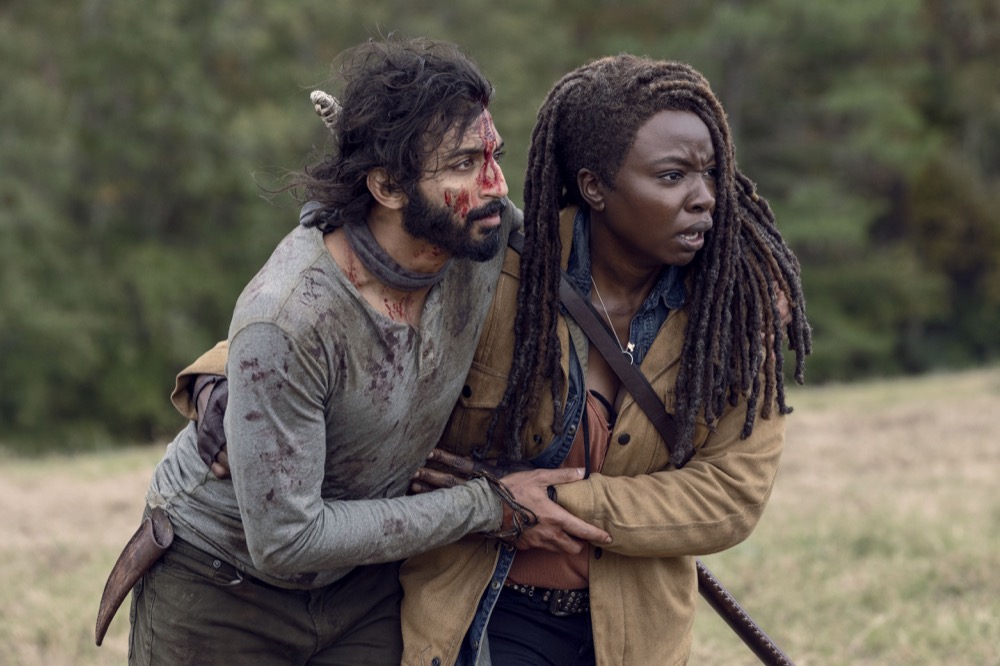 Everything that transpired in Season 9 led us to this monumental episode. We got the Fair, we got Alpha's infiltration and confrontation with Lydia, we got Baby goddamn Huey, AND of course a dozen of our characters getting slaughtered at the hands of Alpha. In writing, they would call this an inciting incident that would eventually lay the groundwork for the Whisperer War in Season 10. This episode was packed with joy, sadness, loss, and eventually, a little hope.
---
How would YOU rank all 16 episodes from 2019? Let us know in the comments!