It's true – Laura is dead. After the Savior-turned-hero was thrown head-first into a cell door by Beta in this week's episode, fans questioned whether or not she survived (she didn't). Laura actress Lindsley Register, who had been with the show for the past three years, confirmed her character's unfortunate demise on Twitter:
I can't believe it's over. Thank you ❤️ https://t.co/4ZDZXneYfc

— Lindsley Register (@LindsleyRegi) March 2, 2020
Register's character Laura made her debut on The Walking Dead back in Season 7, Episode 3, now ironically called, "The Cell." Throughout the next few seasons, Laura survived a war and regime change while evolving from a Negan loyalist to an Alexandria council member. She stood side-by-side with Michonne, Gabriel, and Aaron as they pulled the community forward during tumultuous times.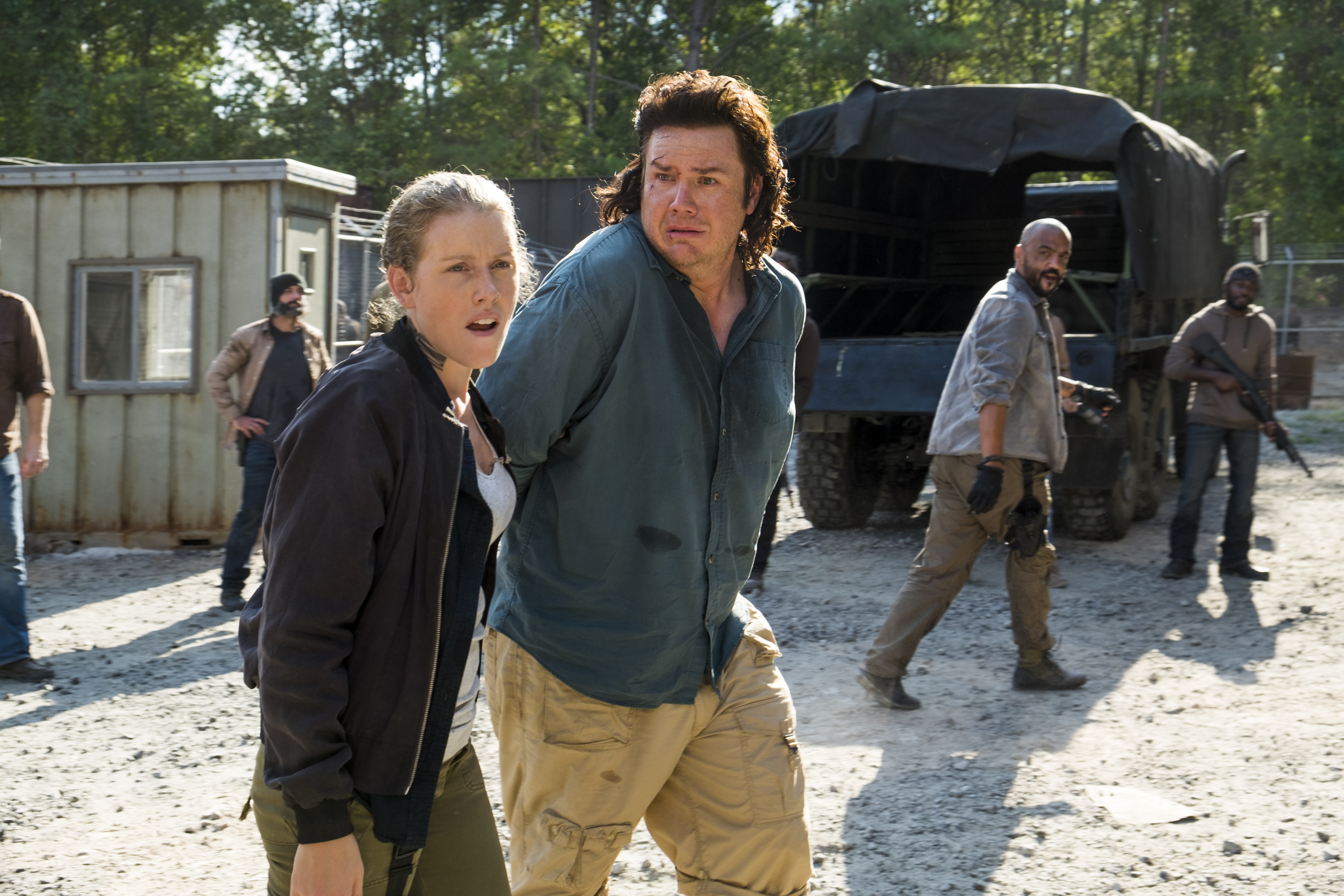 Register recently discussed her character's surprising evolution with
Alternative Mindz' Julian Cannon
. "Every now and then, we'll be filming a council scene and Ross Marquand will look over at me and be like, 'I can't believe you got here.' And I'll be like, 'Yeah, honestly me either,' and we'll have a good laugh. I'm surprised that Laura has come as far as she has."
So now what? Register told Cannon, "I want to do more comedy. I'm currently writing some projects that I'm excited to refine and eventually start pitching. I'm excited to challenge myself by playing a role that is very far removed from both Laura and myself. I'm ready to get caught up in a new character. I'm hoping to learn French and improve at the piano. I love a good challenge."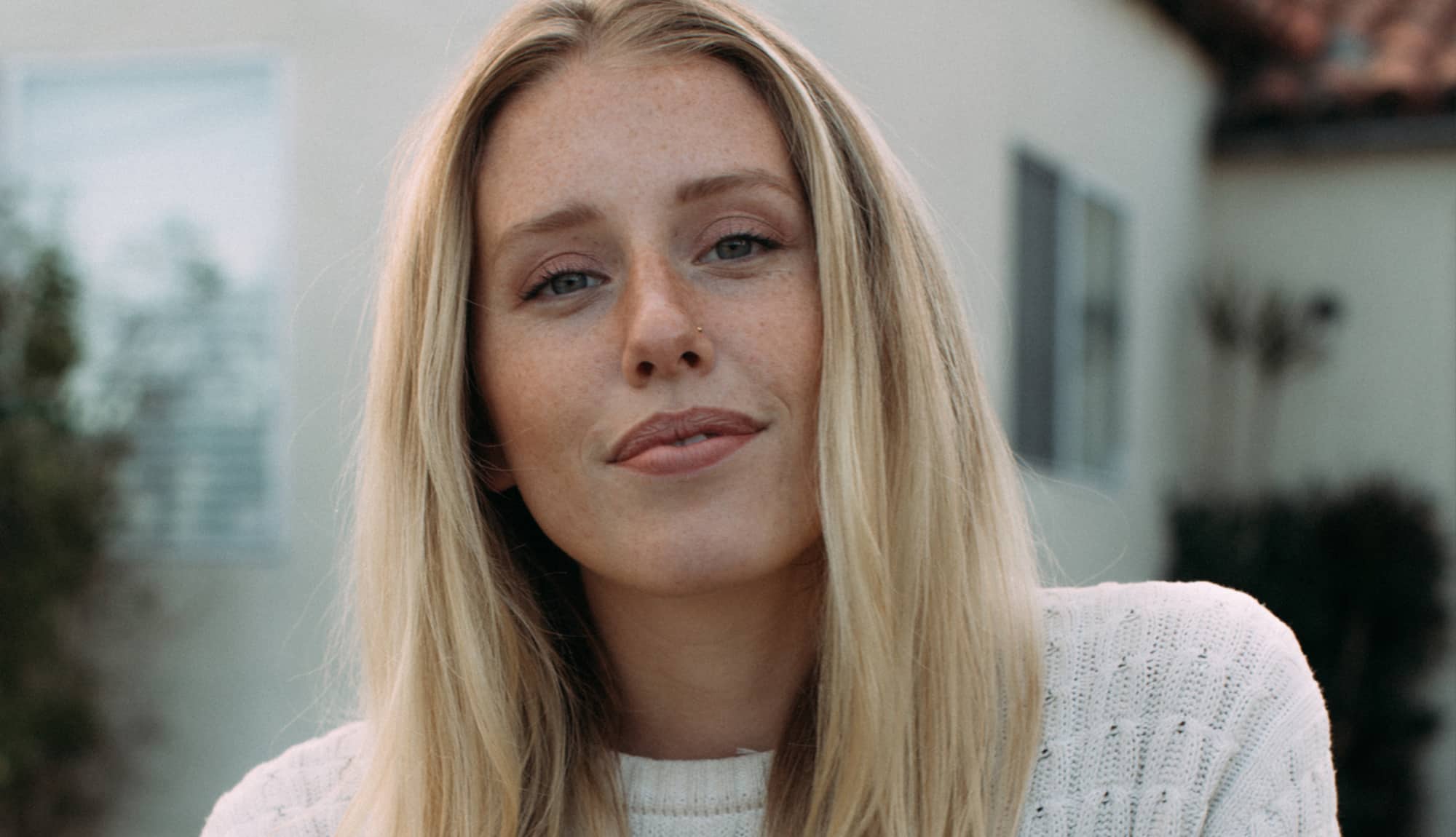 Aside from The Walking Dead, Lindsley Rigester has also appeared in House of Cards, Six, and will later this year star in Scorn. You can follow her on Twitter and Instagram. We'll miss you, Lindsley!
---
Below, we compiled some of the best fan tributes to her on Twitter:
A lifetime on #TheWalkingDead ⁠

Laura.

From "The Cell" to "Stalker" pic.twitter.com/BDPrFKicwu

— The Walking Dead World (@TWalkingDWorld) March 2, 2020
Laura Was a Fighter And Will Always Be Apart Of The Walking Dead Family @LindsleyRegi #TWDFamily

— ?Hannah? (@Bliss3240) March 2, 2020
Laura died a hero, She fought Beta and saved Mary, she gave her life for Alexandria and I will never forget her. She was unanimously loved by fans and it's actually so sad to see her gone. Not all characters die a badass, she died fighting, that's what we will remember of Laura.

— Charlie (@home_of_media) March 2, 2020
Three cheers for Lindsley Register @LindsleyRegi and her portrayal of Laura on @TheWalkingDead for three glorious seasons! From #Savior to #Alexandrian, but always a badass. #buchwald #buchwaldtalent #TheWalkingDead #lindsleyregister #Laura #amcnetwork #fanfavorite pic.twitter.com/OMBfS8s1lA

— Buchwald (@buchwaldtalent) March 3, 2020
To the BADDEST reformed SAVIOR BITCH WE EVER MET! An extremely valued council member & leader of ASZ. What an incredible Arc as "Laura" @LindsleyRegi & we loved every minute of it ❤️ It's heartbreaking to see your journey cut short, I saw you making it to the end. (RIP 703-1010) pic.twitter.com/gPgBBwuIPt

— Jack (@GroupOfGamers) March 2, 2020
Heartbroken ?????? @LindsleyRegi WE LOVE YOU https://t.co/KR3nvIi9Hd

— O (@OwenHaggett) March 2, 2020
Wow, thank you @LindsleyRegi for your epic portrayal of Laura!

You'll always be a part of the family❤️ #TheWalkingDead #talkingdead

— katy (@wtfnormanreedus) March 2, 2020
Hey there Necktat
You went out like a Savior
But in a good way#RIPlaura #TheWalkingDead #TWD @LindsleyRegi ? pic.twitter.com/DIzOA2IjJc

— Carla Grimes ? (@LostSisGrimes) March 2, 2020