Lost in the shuffle of The Walking Dead Mid-Season Finale drama was Maggie's ongoing badassery as the leader of The Hilltop. To recap – she stood up to Simon, negotiated her way into getting a coffin, shot a Savior, and sent back that dead Savior in that coffin. "This has honestly been like the wave hitting the shore since losing Glenn," Cohen told Entertainment Weekly.
Since Season 7, Maggie has stood alongside Rick and Ezekiel as one of the major leaders of the Survivors. Instead of crumpling under her heavy losses, Maggie has thrived. "I just think there's only so much that a person can take," Cohan told EW. "And in the aftermath of all of this happening, she really does need to put her foot down and show that she's running the f—ing show at the Hilltop, and show that she's going to direct things there. This definitely sends that message."
What didn't kill Maggie made her stronger. "She's thinking about Hershel and Glenn and where she's come from and what she now needs to do and how she now needs to suit up," she told EW. "I don't think she regrets doing it, but she does feel it. This is just an armament that is becoming more and more necessary for her. It's just one of the hard decisions that we're going to see her having to make."
Now that major pieces have been set in motion, Maggie's primed for a huge second half of the season. "She continues down this path of vengeance after Negan that I feel like the audience is on," Cohan said. "I really feel like Maggie gets to vocalize the anger towards that enemy in this, and it gets very much more specific as we go on. That definitely, in some strokes, came as a surprise to me because we had this sort of subdued seeming feeling for her, and it was like, wow, is it really going to be okay? Am I recovering? Am I becoming just this leader who can handle all this and put the past behind her? Sometimes yes, sometimes no, and that's life, I guess."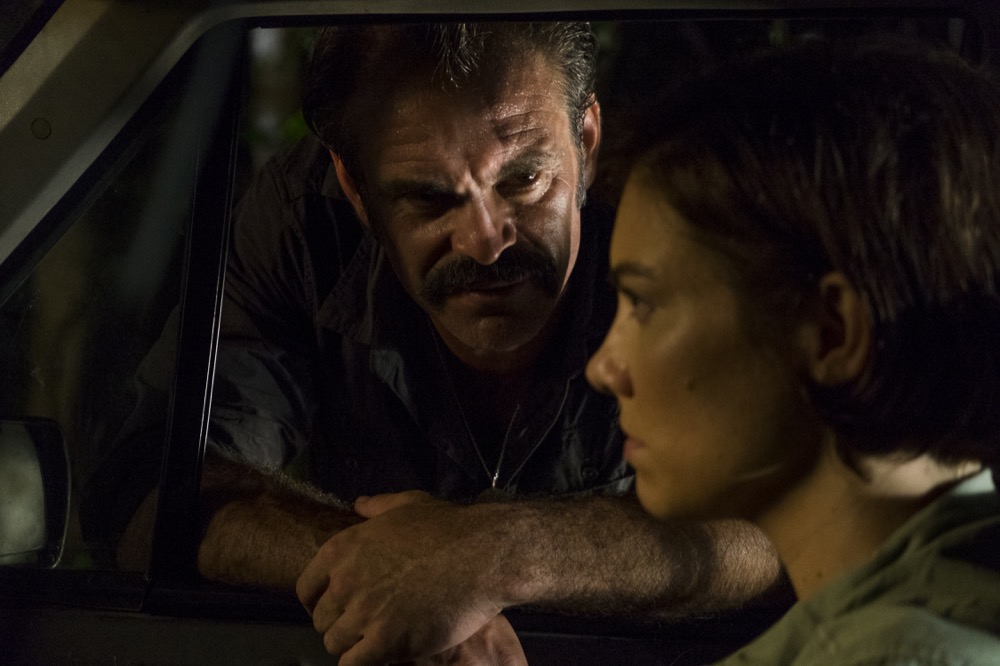 ---
Check out the rest of the interview over at Entertainment Weekly. The Walking Dead returns on Sunday, February 25th at 9PM.