Tonight's episode was brought to you by Kirkman brand Crazy Cheeze!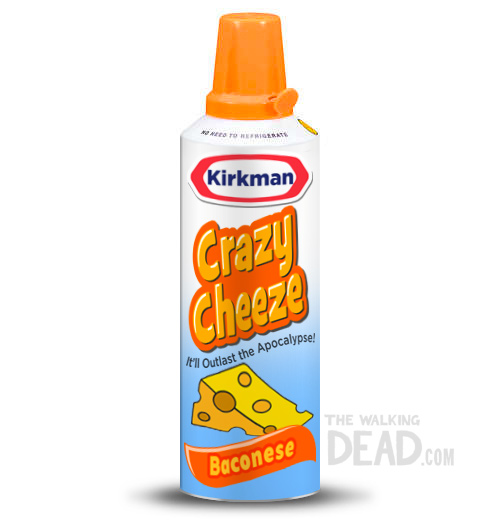 Now available in the following flavors:
Cheddar
Sharp Cheddar
Somewhat-dulled Cheddar
Baconese
Happenin' Jalapeño
Hot HOT Habanero
and Scorched F-king Earth Ghost Chili
Almost certainly FDA approved*!
Please note that sucking directly from a bottle of Kirkman brand Crazy Cheeze can be potentially life threatening. Deliciously, decadently, life-threatening.
*I mean, it's not FDA-disapproved, right?