Negan was arguably the most anticipated Walking Dead character to jump from page to screen in the series. Creator Robert Kirkman has already spoke at length about the fan reactions, but dove deeper on the subject with UPROXX to discuss future cliffhangers, Jeffrey Dean Morgan's performance, and Season 7.
---
When asked about the reactions to the finale Robert said, "The timing works out that we're already… I think that's why there's a confidence when you see Scott Gimple on Talking Dead and when you hear me in interviews saying, "Well, look. I know that you guys are unhappy, but listen. Things are going to work out. Season seven's going to be great. You guys are going to be really happy with the premiere. It'll form a two-part story that'll make sense when you see it."
"That kind of stuff sounds dismissive, and it sounds arrogant, or like we're not recognizing that people are unhappy. And that's unfortunate, but that's because we started writing season seven in January. When people were watching the finale in April, we were already many, many episodes beyond that. There's a certain amount of reassurance and… When people are saying, "Oh my god, I hope they don't do this," and we haven't done that, then it's like, "Okay, well, that's great." Now they're all, "Well, you know that since the finale went like this, now they're going to do this," and we didn't do that."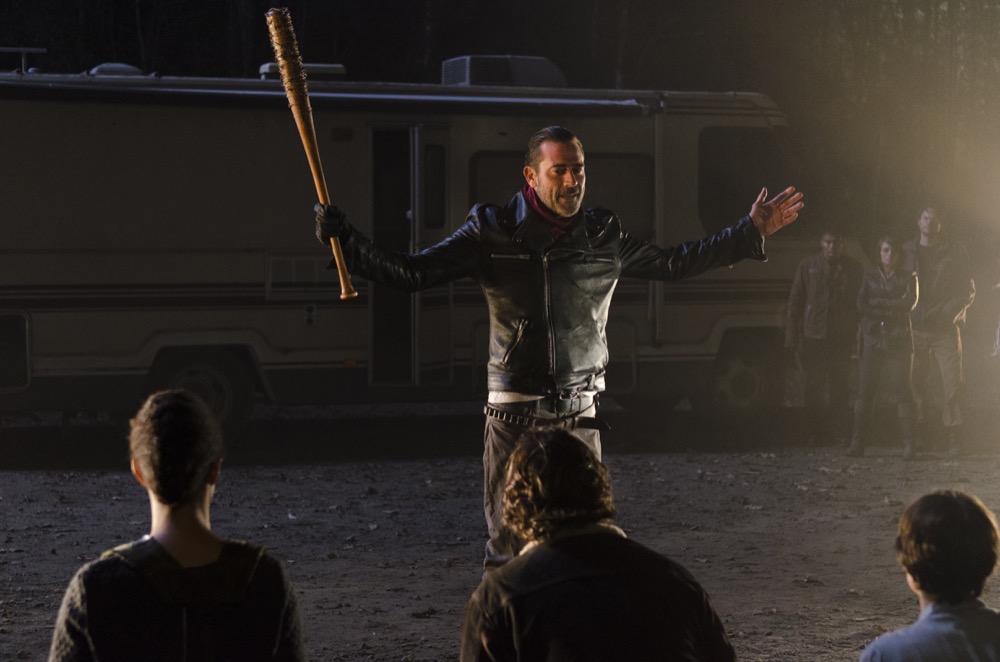 Kirkman also believes Jeffrey Dean Morgan's performance may have been lost in the chaos, "One of the side effects that I'm upset about is that people aren't talking about Jeffrey Dean Morgan enough. I think that he is absolutely amazing as Negan. I think that his presence in that finale adds so much to the show. I know people don't like the cliffhanger aspect of it, but I like to think that everything up to that moment was pretty amazing, and people were digging it."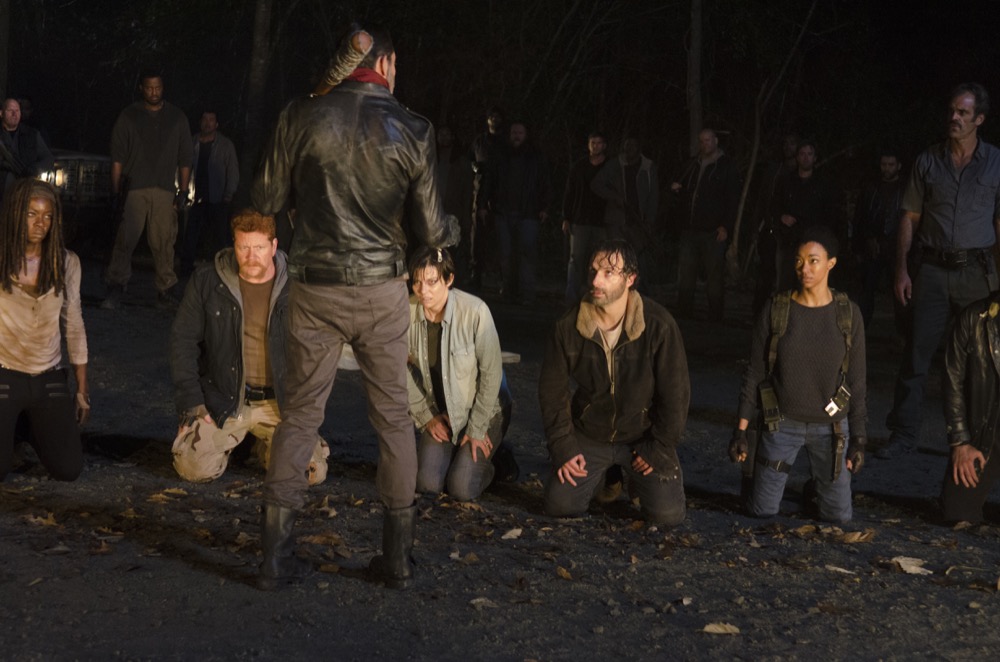 Controversy aside Kirkman warned the show will NOT be smooth-sailing from here on out. "I think people are discounting the fact that Jeffrey Dean Morgan and Negan are in the show now, so you're going to be seeing stuff like that pretty much every episode of Season Seven," Kirkman teased. "Not necessarily cliffhangers. I don't want to worry people, but Negan is going to be an ever-present, constant threat that is going to change everything moving forward."
Kirkman made sure to offer some reassurance to the fans, "And maybe I've said things like that before, but I promise you, Negan is going to be different. Season seven is going to be really cool. I couldn't be more excited about it."
---
So what did YOU think? Excited for Season 7?? Let us know in the comments AND make sure to check out the rest of the interview over at UPROXX.